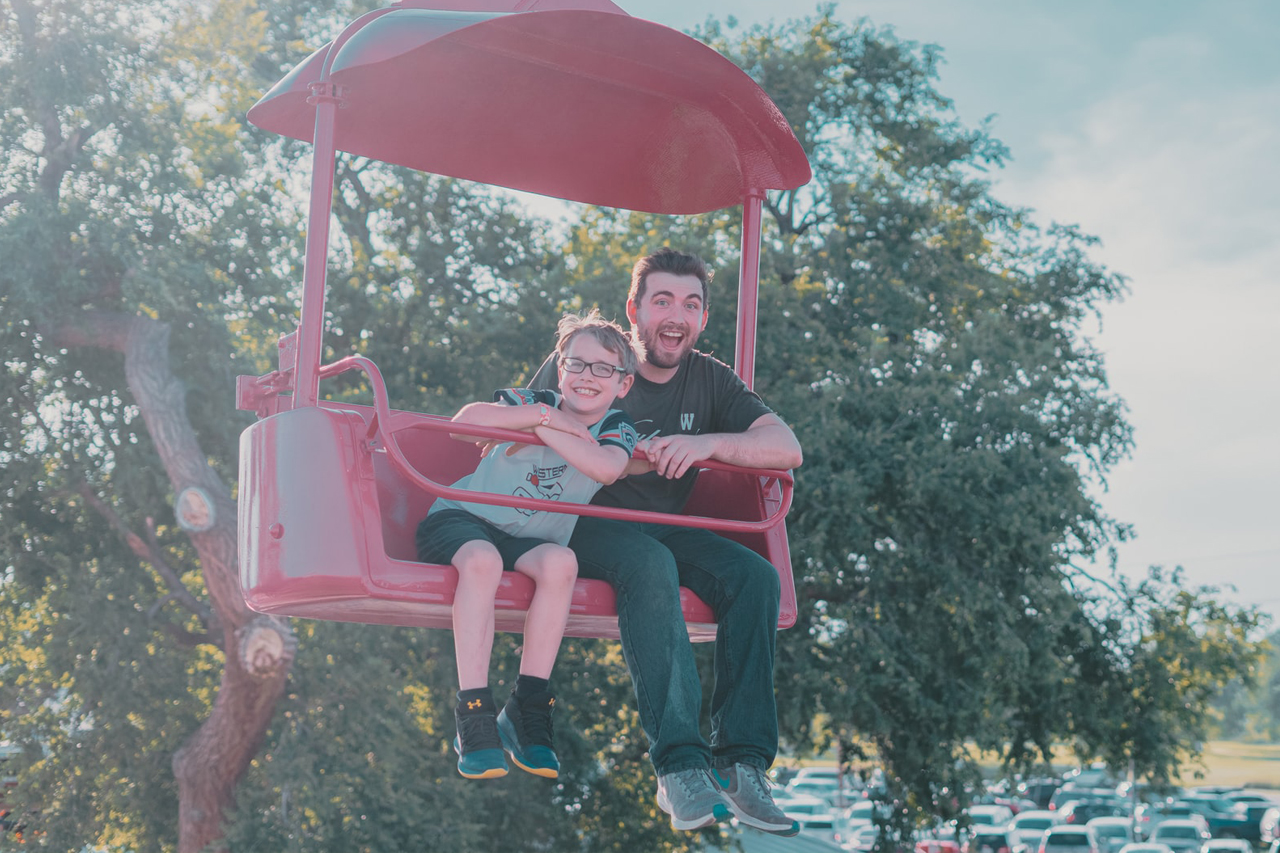 Lubbock is a diverse city in Northwest Texas with a long history and a promising future based on innovation, agriculture, and a strong sense of community.
It's known as the "Hub City," and it's a place where getting to know your neighbor is still valued, where you can run into people you know while still meeting new friends and a place that celebrates the history of cowboys, the plains, and what it means to be Texan.
Lubbock has a vibrant art and culture scene, with entertaining musical events, a welcoming ambiance, and excellent satisfactory dining alternatives. Also, it's jam-packed with exciting sights and attractions ideal for people under 21.
If you are under 21, we've researched to put up a list to see what else is worth visiting while you're here. Below are the things we found out.
1. Trapped Escape the Room
Ben Posey founded Trapped in 2014. Ben intended to create this brand as Lubbock's most remarkable escape room for people of all ages, especially those under 21. On vacation to Europe with his fiancée, Posey learned about escape rooms and decided to give them a try.
Trapped Escape the Room is a brand-new kind of entertainment that requires teams to work together to get out of an escaped room. You have a limited amount of time to uncover and solve all of the hidden clues, keys, and riddles. It is an enjoyable activity with friends and family.
Four rooms with different themes are available in this attraction, allowing players to immerse in various narratives and situations fully. They have a time constraint on how long they have to discover and solve clues and riddles. The Fortune Teller is the most exciting among the four rooms you should not miss.
Wait no longer and invite your friends to visit and play in its escape room now!
2. The Mud Room
If you want to feel like an artist, The Mud Room is the perfect place for you! It is Lubbock's premier paint-your-own-pottery, mosaic, and canvas workshop.
It offers fun activities for people below and above 21 and monthly events, workshops, and competitions.
Apart from that, you can also schedule a party for 90 minutes with friends and family. It also provides off-site events where frequent consumers are churches, daycares, and schools. They can make anything a reality if you can imagine it.
During summer, the art camp is the most anticipated Event you should not skip if you want fun with a touch of creativity. Usually, it has five jam-packed weeks from June to July. Every week has a different subject where you'll have a memorable learning experience.
If you are people under 21, it's now time to let your imagination run wild through The Mud Room!
3. The Texas Tech University Leisure Pool
College Rank just named The Texas Tech University Leisure Pool in the Robert H. Ewalt Student Recreation Center as one of the most fabulous campus pools in the country.
The Texas Tech University Leisure Pool offers students and professors a wide range of water-based activities in Lubbock's dry west Texas town. A lazy river, a 25-meter lap pool, and a wet lounge deck are just a few of the relaxing alternatives available.
In addition, there is a café on-site and a slew of sun decks. It is the first and only outdoor facility on campus with a complete WiFi connection, allowing students to study while cooling down in the swimming pool.
To maximize your experience here, the supporting buildings, which share a Spanish Renaissance style with the complex, provide a method for you to move throughout the site.
Don't miss out on a spot where you can relax, study, and enjoy!
4. Adventure Park
For those looking for a good time, Adventure Park is the place to be in Lubbock. Kai Evans and her husband Jim established the adventure park and opened it to the public in March 2019. Go-karts, bumper boats, and mini-golf are just a few of the attractions at the amusement park.
There is also an outdoor playground, outdoor and indoor rock-climbing walls, and mountain biking paths. If you become hungry, stop by the Expedition Cafe for some refreshments.
Please take a look at its most epic Adventure Towers! With its physical look and amount of excitement, the Adventure Towers push the boundaries of adventure entertainment. Climbing over nets hung three stories above the ground is a favorite pastime for those under 21.
At Adventure Park, the Adventure Towers provide the excitement of unprecedented heights while still providing the safety of a net.
Don't miss out on this kind of adventure where you can have extreme fun!
5. Joyland Amusement Park
Joyland has amused thousands of people in West Texas. Known initially as Mackenzie Park Playground in the late 1940s, Joyland Amusement Park has brought families together.
More than 30 exciting rides and attractions for all ages, including a 1905 carousel painted in brilliant colors, delectable concessions, family-friendly activities, and a space for big groups to join together for a day of entertainment, round out the park's vast list of enjoyable offerings.
The Wild River is the biggest, craziest, and wettest attraction in Joyland's extensive ride lineup that you should experience. It is about 60 feet tall and has 760 feet of twisting, spinning, and splashing excitement. The 20- and 40-foot lift hills ensure some epic waves and fantastic enjoyment!
6. Thunder Zone Family Fun
Lubbock's Thunder Zone Family Fun has you covered if you want exciting activities in the water.
A water ride awaits you at Thunder Zone Family Fun! Float downstream on a quiet river in a tube, passing magnificent rock formations as you go.
You can see caves and other intriguing sights in several places along the journey. Fantastic rides and activities are all around you, so you're guaranteed to have a great day!
Other attractions include cosmic golf, a game room, and laser tag.
Rookie Tracks will also leave you a fun experience if you don't want to get wet. If you have a driver's license at your age, don't miss out on its Double Seater Kart!
7. Science Spectrum and OMNI Theater
Science Spectrum Museum and OMNI Theater are beautiful places to explore if you're under 21. The OMNI Theater, with its breathtakingly large screen and daily live scientific performances, and more than 250 hands-on interactive science exhibits, is the ideal destination for you.
You can explore levers, pulleys, gears, momentum, electrical circuits, and other fundamental scientific ideas at Physical Science Exhibits. This display is a fun way to improve your physics knowledge.
Through Texas Alive: The Brazos River Journey (home to Lubbock's only public aquarium), you'll learn about the wildlife that lives in the Texas wilderness. Explore the uniqueness of Texas by visiting this exhibit dedicated to the state's greatest river shed.
A one-of-a-kind movie theater, the OMNI Theater is a full-fledged surround experience with its 58-foot giant domed screen and 18,000-watt digital Dolby DTS sound system.
At Demo Dock, one of the most incredible live animal exhibitions, don't miss to get up close and personal with its wildlife. Meet natural species and even creatures found in the jungle, including desert dwellers, snakes, and reptiles.
It is the place to be if you want to participate in fun activities while also learning!
8. Lubbock Lake Landmark
Lubbock Lake Landmark is situated near ancient springs in Yellowhouse Draw, a meander of an old valley. It operates as geology, soil, radiocarbon dating field laboratory, active archaeology, and natural history preserve.
Thanks to 80 years of research at the Landmark, thousands of years of human occupation have been uncovered in this Yellowhouse Draw meander. The long-term exhibits look at the investigators' instruments and techniques and the rich history they've unearthed.
If you want unique gifts that reflect the city, history, and heritage, the Landmark Store has it!
If you are a hiker, there are 4.5 miles of trails to explore at your leisure when you visit the Landmark.
Living in a Dugout – Hunting Buffalo and Herding Cattle is the newest exhibit you should not miss. It highlights what a decade of archeological study has revealed about living in a dugout made of native stone in Garza County.
9. 4ORE! Golf
4ORE! Golf offers a full-service grille with extensive food and beverages and a vast outdoor terrace where you can play games and live entertainment.
It has 60 climate-controlled tee boxes for visitors' enjoyment and is equipped with four different competitive golf simulation games. Using cutting-edge ball-tracking technology, players can see precisely where their balls are going and get immediate feedback on how to improve.
The Toptracer Range system includes games and shot data features that let you personalize your range day. You can also save your scores and statistics on the Toptracer network, which you can view through the Toptracer Range Community app.
This facility offers games for all skill levels.
The "My Practice" is a thorough training mode that will improve your skills by providing distance, launch angle, ball speed, side deviation, height, landing angle, hang time, and target distance.
The Virtual Golf option allows you to play some of the world's most famous golf courses straight from their tee box. You and your friends can play the whole 18-hole course without leaving the range. Don't miss that experience!
10. Buddy Holly Center
The goal of the Buddy Holly Center is to preserve, collect, and promote the heritage of Buddy Holly and the music of Lubbock and West Texas, as well as to provide exhibitions on contemporary visual arts and music for the public's education and entertainment.
Various programs, exhibitions, and events highlight the region's rich cultural diversity while fostering dialogue between local artists and the general public. Lubbock's most renowned native son and other performing artists and musicians from West Texas are the subjects of the Center's collections, preservations, and interpretations.
If you love arts, don't miss its changing visual arts exhibits. It offers a venue for showcasing fine artists' technical skills and creative abilities working in an area marked by enormous distances and a long heritage of creative resources.
11. Main Event Lubbock
Main Event Lubbock, located at 6010 Marsha Sharp Freeway, offers fun activities for people of all ages.
Lubbock's Main Event Entertainment is a one-stop-shop for all your entertainment needs. Main Event is the eating and entertainment destination where you can have more fun than you can handle in a single trip.
While eating at Main Event, you can enjoy a wide range of interactive activities, a multi-level laser tag arena, a high ropes course, ultramodern bowling alleys, and more than 100 of the latest interactive and virtual video games.
In the karaoke room, step into the spotlight and onto the stage. If you believe you have the voice and are born to be a superstar, you can show it at Main Event. When you add in delicious food and your friends support you, you've got yourself a night to remember!
For those under 21, this list of the most fantastic things to do in Lubbock will help you plan your vacation. You're off to a great start with those few!
It's our goal that this content will be helpful to you. Please, let us know if there is anything more you want to add. Comment below and let us know what you found intriguing about Lubbock.