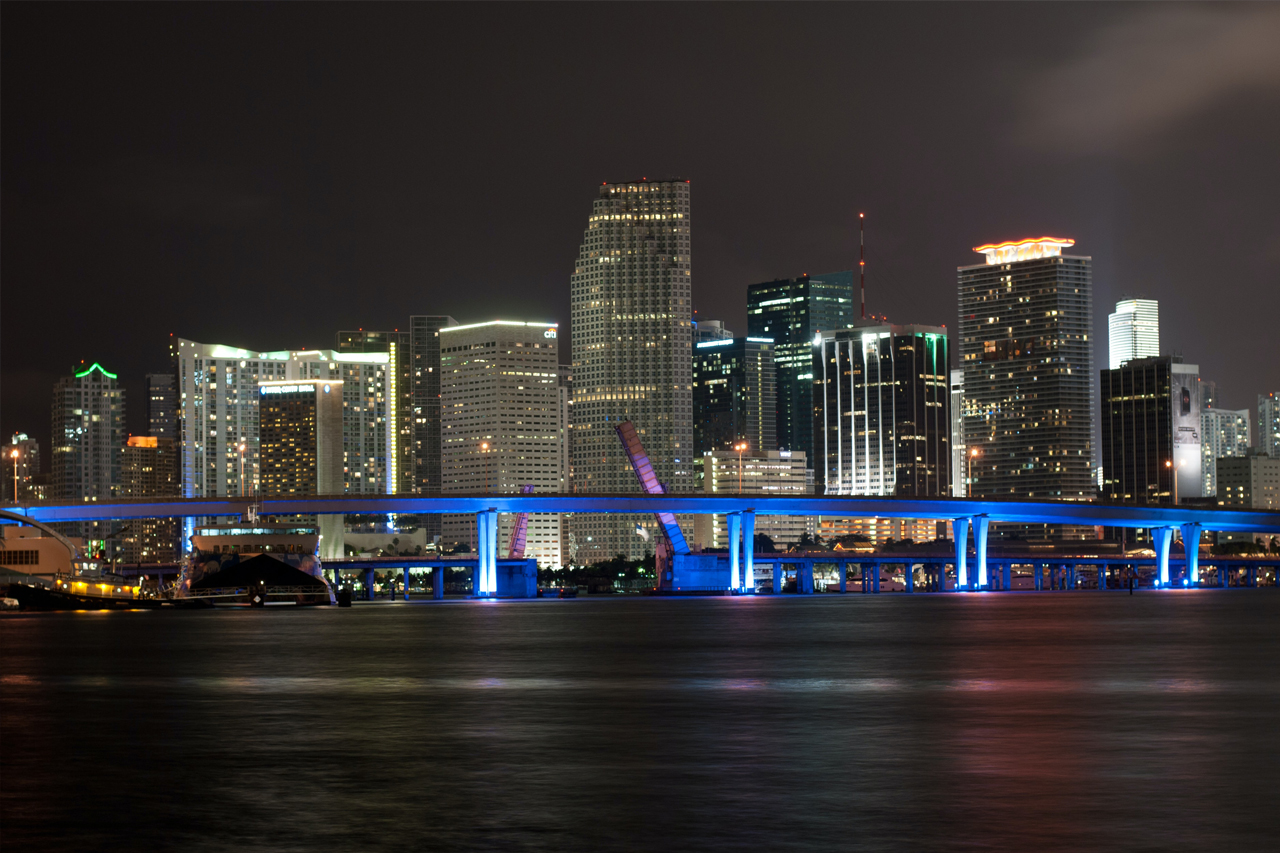 Located at the coastal line of Southern Florida, Miami is a vibrant metropolis sitting in the Miami-Dade County. Locally known as the Magic City, the largest urban economy in Florida offers a lot of attractions aside from its finance, commerce, and international trade perks. It provides a broad spectrum of indoor and outdoor activities for everybody.
The metroplex has a global reputation for upscale nightlife, but admission to any of the area's strip clubs is difficult for those under 21. However, Miami locals have the best bets for going out without alcohol on weekends.
There are so many movie theaters, arcade games, and diners to choose from that it's challenging to decide. To get you started and ease your picking time, we've compiled a list of the top 11 best things to do in Miami that you should include in your vacation itinerary.
1. Pinto Farm
Manuel and Angela Pinto founded Pinto's Farm in the Red Lands of Miami, Florida, in 2011. This farmland, located in the heart of Miami's historic countryside, boasts some of the best snack foods, beverages, and memorable open-air experiences. During the day, the 20-acre farm is available to the public and serves as a Farmer's Market, selling only the best fresh harvest.
Pinto Farm is one of the best countryside attractions in town. It welcomes everyone, especially families, to return to nature and have fun from its multiple activities line. There are seasonal events like pumpkin patches and permanent attractions such as rides and entertainment.
The farm receives approximately 30,000 visitors per year. Involve great pastimes such as paddleboat rides, pedal karts, a petting zoo, and the renowned bounce pads when visiting the place. Attendees at the farm can also indulge in one of our delectable fresh fruit smoothies or milkshakes.
2. Silverspot Cinema
The Silverspot Cinema in Downtown Miami is a cutting-edge movie theater with 100% laser projection. With 17 auditoriums and over 1,400 stadium seats, the venue provides an improved viewing experience and a fabulous gourmet menu of newly made foods during your movie time. There is also a concession stand outside the theaters.
The Silverspot Cinema welcomes everyone to watch newly released blockbuster films, independent films, concerts, and live musical acts and even offers private screenings with up to 20 guests in an intimate auditorium. They have fully reclining plush chairs, in-theatre paid service, and Dolby Cinema for an incredible audio quality for movie buffs.
Starters and shareable from the cinema's dine-in menu are a must-have on your trays, including Pretzel Bites, Chicken Quesadillas, Chicken Tenders, Sweet and Spicy Wings, Nachos, and Angus Beef Sliders. The Silverspot Cheesy Burger served with fries is also a house favorite.
3. The Wharf Miami
The Wharf Miami is a big outdoor pop-up event venue on the legendary Miami River that features live entertainment, hosts events, and has a perfect dining space, cocktails, and a full bar. The medium has a lovely outdoor patio and is also pet-friendly.
People under 21 are permitted to enter until 7 p.m. and are not allowed to stay after that period. The place has a laid-back vibe that appeals to everyone, from young adults to families, and the food options are excellent. This hotspot occasionally hosts live acts and fun activities for its customers.
One of the best things to do near this iconic river is to dine at The Wharf Miami. The attraction has a souvenir shop where visitors can purchase items depicting the wharf. Knotty Burgers, Sake Room Sushi, Sweet River, and La Santa Taqueria are some of their delightful top picks.
4. Grails Miami
Grails, located on Miami Avenue and was established in 2019, is more than just a local sports bar. The hotspot is divided into an indoor "sneaker-themed" sports bistro with unique art pieces and rare sneakers on display and a vibrantly colored, oversized outdoor "Miami Vice" patio.
With live DJs, yard games, 70+ televisions, and other fun activities, The Grails is everybody's entertainment hub. With plenty of space and a variety of sharable drinks and meals, this hotspot is ideal for families, big gatherings, or a get-together with close friends.
Never miss out on the excitement at this well-known sports bar in town. Some of the site's delicious meals include Lemon Pepper Chicken Wings & Cheese Fries, BBQ Ribs, The Dirty Dog, and Chips and Guacamole. People under 21 are not yet legally allowed to order alcoholic beverages or cocktails, but fountain drinks are accessible.
5. Miami Children's Museum
The Miami Children's Museum is a charitable, educational institution on Watson Island near downtown Miami. The museum, established in 1983, decided to open to the public on September 7, 2003. The 1.29-acre facility houses hundreds of interactive displays and programs, classes, and educational tools linked to the art forms, heritage, society, and information exchange.
The venue invites individuals of all generations to have fun and acquire knowledge through the different facilities, such as 14 permanent galleries, pre-school classrooms, a resource center, Kid Smart educational gift shop, a 200-seat auditorium, and a subway restaurant. It welcomes over 430,000 guests each year, with amenities that cater to locals and tourists from learnings to dining options.
Visiting this destination will provide you with a one-of-a-kind, multifaceted instructional tool and a secure place to play. Sensor-friendly, performing arts and representation through artisan lenses are among the programs available here.
6. Bowlero Miami
Bowlero is a highly versatile entertainment site in Miami, Florida, that elevates the bowling encounter with black lights, lounge seating, high-definition video walls, and glow-in-the-dark bowling alleys. In addition, the venue has laser tag in a state-of-the-art arena and a sports tavern for streaming your favorite ball games.
Everyone is welcome to enjoy the arcade room, stream sports on their HD televisions, and avail their special meals at the establishment, plus look forward to their weekly specials. In addition, there is a sports bar nearby that is only open to those over the age of 21, and minors are not permitted to order cocktails or beers.
You can appreciate the latest and trendiest arcade games, such as Super Mario and The Walking Dead, and arcade machines and fairground golden oldies. When you visit Bowlero Miami, don't forget to order their all-time favorites like their mouthwatering Oven Fired Pizzas, traditional wings in four crave-worthy flavors, and signature milkshakes.
7. The Texas de Brazil
Texas de Brazil in Miami is an upscale Brazilian restaurant located within the Dadeland mall. This well-known diner offers all-you-can-eat grilled meat carved tableside, a salad bar, and a small indoor store. It invites everyone to dive into authentic Brazilian cuisine.
This Brazilian steakhouse also serves flame-grilled steak, lamb, pork, chicken, Brazilian sausage, and a variety of seasonal gourmet products. It has a delectable menu each day that customers will appreciate, plus a lively patio and a semi-private dining room.
When dining in Texas de Brazil, you should try their house specialties such as Filet Mignon, Lamb Chops, Beef Ribs, and Prime Rib Cuts. Seasonal fortes such as BBQ Chicken Drumsticks and Passion Fruit Mousse are also available. This location has butcher shops and a merchandise store to round out your Brazilian encounter.
8. Club Tipico Dominicano
Tipico Dominicano was founded in 1985 by Dominican Republic local Luis De La Cruz. The diner nightclub is a family-run operation in Miami's burgeoning Allapattah District. Club Tipico offers a beautiful but so far vibrant, family-oriented atmosphere that is ideal for informal, business, or formal dining. If you are skimming for an original Dominican specialty, this place is a perfect pitch.
This place is open to everyone and serves all-day meals to satisfy your cravings. The restaurant serves the most genuine Dominican meals in South Florida, plays the newest hits, and has a lineup of best-performing artists. The Miami New Times named it Miami's "Best Latin Club."
Club Tipico Dominicano's delightful dishes include favorite local Empanadas, Palitos de Queso, Picadera Mixta Tipica, Chicharon de Polo, and Carne Frita, that capture the traditional festive spirit of Dominican culture. Don't miss out on their special daily menus, which you should include in your orders.
9. Bird Bowl
Bird Bowl is a bowling alley on 40th Street in Miami with a big venue with delectable bar food, pool tables, a video arcade, and sports televisions for a fantastic live ball game. On Bird Road, this sixty-lane bowler's paradise includes automated scoring and special nighttime promotions.
This area is a great recreational facility in town that is open to people who enjoy digging into a great bowling alley and having fun in the game room. There are numerous delicious food products to eat and large spaces for special occasions. Additionally, witness small and big leagues vying for the title of the best team to win a bowling event here.
Bird Bowl restaurants also serve delicious food such as wings and ribs, sandwiches, hot and fresh pizzas, soup, salads, and desserts to gratify your sugar craving. There is no backing down in this ideal bowling alley when entering a new threshold of fun, enthusiasm, and fullness.
10. The Fish House
Since January 8, 1996, The Fish House has been a coastal kitchen alike, serving the freshest, best quality seafood that South Florida must give. This Peruvian and Cuban-influenced menu will satisfy all your seafood cravings.
Everyone will enjoy putting their feet up here because of the cozy ambiance ideal for everybody. They have the most exciting live entertainment and events each week, plus their cooks bring out the best of the best flavors of seafood on your plate.
The Fish House enhances its dining experience to new peaks with their glory, their trademark sushi rolls, and poké bowls, with the recent addition of their sushi bar.
Try their lunch specials menu, Mahi Mahi Tacos, The House Fresh Burger, and the Chef's specials. This unique seafood restaurant is loaded with the ocean's bonus and is something you should not miss when visiting Miami.
11. The Oasis
Oasis, located at 2335 N Miami Ave in the heart of Wynwood, is a 35,000 square foot outdoor space with a food and beverage encounter, offering a comprehensive blend of places to eat, each functioning from a vibrantly colored, equipped shipping container.
The Tower Bar, built from shipping crates and featuring a vibrant colors mural by world-famous Spanish artist Antonyo Marest, is one of the venue's best assets. The food court also brings together well-known local chefs and New York City favorites in one spot.
The Oasis has put Miami on the chart as a music and entertainment hotspot. The excellent news for this performance space is that it has a beneficial age restriction, requiring attendees to be 18 years old or older to purchase concert tickets. ALIDORO, Buya, Chikin, Los Buenos, Mr. Mandolin, and Huacachina are among the great restaurants in the area that you need to check out.
Miami's expanding outdoor venues, recreational areas, and growing gourmet options make it the ideal destination for your holiday and vacation getaway. The best places that we curated set Magic City on the map of the South Florida hotspots at the top of anyone's checklists.
We are pleased to convey to you these top selections, and we hope you enjoy everything on our lists. If you have any great ideas, such as places or activities that you think we missed, please leave them in the comments section. We love to hear about your adventures from our carefully curated roster.