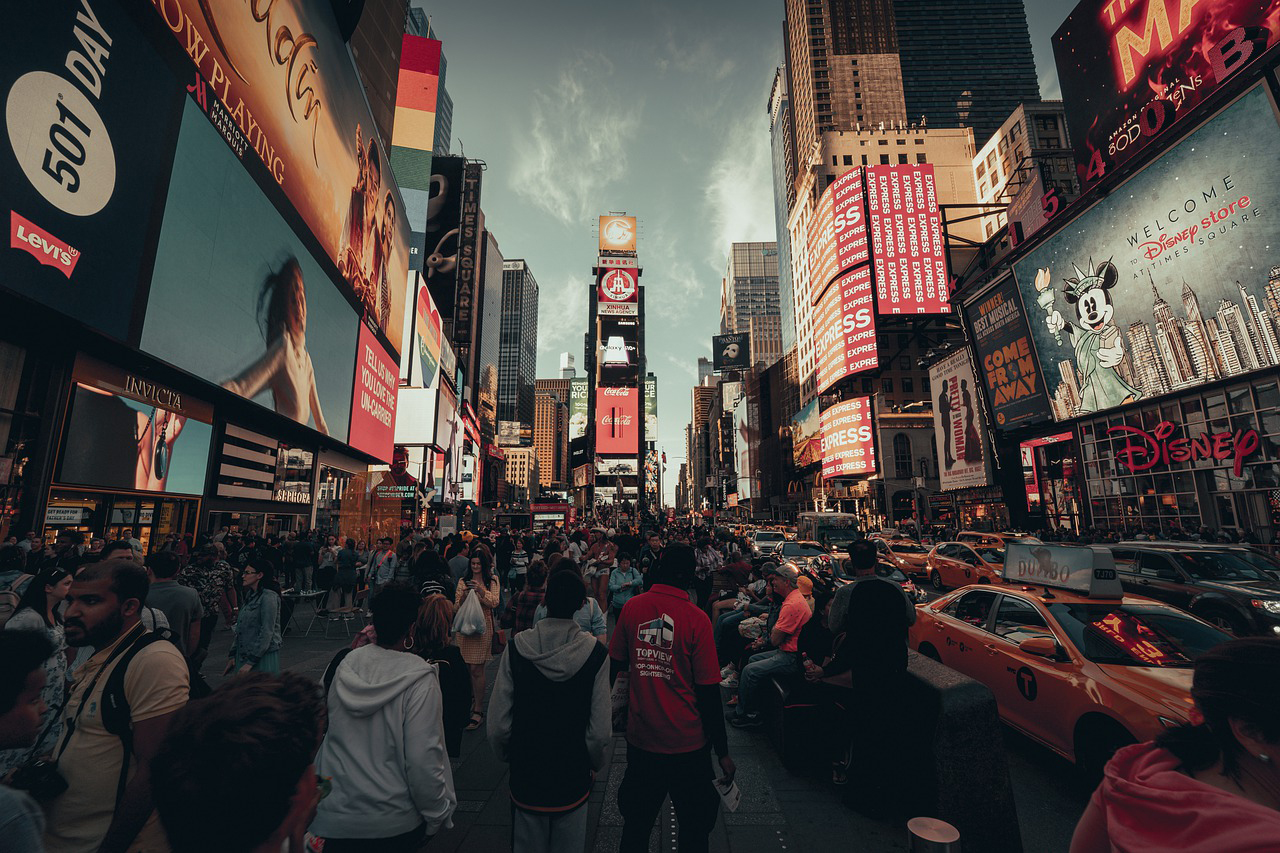 They say that if you can get to New York, you can get anywhere. This statement is particularly true for the "Big Apple," also known as "the city that never sleeps" because of its thriving global economic prestige and entertainment spectacle.
NYC is by far the most populated metropolis in the United States and has been named one of the world's leading global cities. Everyone of all ages gets astounded by towering skyscrapers, the famous Time Square, and the multiple historical sites.
Aside from the famous Manhattan area, this metropolitan has many tourist destinations, especially for those under 21 who cannot go around having a hard liquor weekend on the go.
We carefully crafted the top 11 best things to do in New York to enable every young adult to get started. This list includes cinemas, observation decks, places to eat, and recreation areas in the Big Apple that you should prioritize on your leisure timetable.
1. One World Observatory
One World Observatory is among New York City's most recognizable tourist attractions. This hub is located on the 100th to 102nd floors of One World Trade Center and features a variety of displays and restaurants on deck.
This three-story venue on top of the western hemisphere's highest skyscraper is a must-see beautiful spot because it offers a spectacular 360-degree view of New York and its surrounding towns. It attracts roughly millions of visitors yearly and features 47-second SkyPod elevators.
Discover the site's one-of-a-kind offerings, such as the See Forever Theater, a heart-pounding audio and visual encounter, and the Horizon Grid, a stunning presentation operated by 145 computer monitors.
After a grand tour of the observation deck, you can enjoy a meal on the 101st floor at their famous restaurant, the ONE Dine and bar, and ONE Mix, all of which have their own New York-inspired menu options.
2. Pier 17
Pier 17, which opened in 2018 in New York City's cornerstone neighborhood, is a one-of-a-kind day-to-night venue that encapsulates the charm of the winter city center. Authorities reclaimed this tourist spot for New York locals through vibrant dining choices, art, architecture, retail, and entertainment concepts.
Pier 17 has a great view of the impressive Brooklyn Bridge. It is a go-to place for anyone under the age of 21 who wants to have a wonderful evening out by listening to musical acts, dining at the best restaurants, or simply enjoying the cozy ambiance of the space.
Additionally, everyone is looking forward to the series of concerts and other special events that will take place on the nearby rooftop.
Skating the skyline at Winterland Rink, NYC's only open-air rooftop ice arena, is among the most incredible things to do here. Guests also highly suggest the Greens, The Fulton by Jean-Georges, Heineken River deck, and Mister Dips as those best places to eat here.
3. Karaoke Duet 35
Karaoke Duet 35 is a well-known karaoke room establishment on the 2nd floor of 53 W 35th Street. This lively singing lounge serves drinks and has a few rooms with extensive and regularly updated song lists where every chamber has a 60-inch flat-screen LED TV, 150-watt speaker system, a dancing area, and an ample disco light.
Every individual below the age of 21 who enjoys belting out their favorite songs by artists such as Taylor Swift, Selena Gomez, and even Cher will enjoy this hotspot. Even though they are welcome, they are not permitted to order alcoholic beverages and serve non-alcoholic drinks.
Nonetheless, Karaoke Duet 35 is the spot to be since it has over 20,000 curated songs in any language for you to sing your soul out. Their largest room is designed for up to 40 people and has all the amenities you'll need to enjoy your karaoke night.
4. Top of the Rock
Another excellent 360º observation site in New York City is Top of the Rock. John D. Rockefeller established the Rockefeller Center and the viewing platform as gifts to Manhattan in 1939, providing an excellent view of the entire city.
This notable viewing deck in the center of the city provides a breathtaking view of the Big Apple and stunning audiovisual historical exhibits that are a visual feast and enhance people's imaginations of all ages. You can even go up to the higher floor to experience a unique skyscraper encounter, plus it is not very windy there because it has walls.
One advantage of visiting the Top of the Rock is that it sits in the Rockefeller Center, where you can leave and visit the nearby ice-skating rink, stores, and dining facilities. You will indeed spend your leisure time in this extraordinary skyscraper.
5. Bane Haunted House
Bane Haunted House is a terrifying fictional destination located at 618 W 46th Street in New York and established in 2011. This frightening haunted house in the community doesn't even use animated characters but 100 plus live actors ready to startle you every night within their 40,000 square foot facility.
Bane Haunted House is not for the fainted hearts but for those people under 21 that love to thrill and want to experience a unique terror. The Star-Ledger was given the name Bane Haunted House as "The Scariest Haunted House," and Buzzfeed titled it one of the most disturbing in the country.
Prepare to unravel the mystery and horror of this event by jumping, crawling, or even flying your way out to this spine-chilling, immersive environment. Become used to listening to people shrieking their lungs out in the next room, and you may not realize you're doing it yourself.
6. VR World NYC
On June 24, 2017, VR World NYC started opening its doors to the public. The hotspot is one of America's most prominent virtual reality destinations. The site provides one-of-a-kind video games, an indoor bar, and lounges. It also features educational programming suitable for all ages.
This fantastic location is ideal for people under 21 who want to experience an exhilarating virtual reality experience in Midtown West. There are many more games in this multi-level room, and there is also a bar, but only those of legal age can order cocktails and hard liquors here. People under 21 can still taste non-alcoholic beverages coming from worldwide.
Zombie apocalypse shooters, Ragna Rock, Cook Out, Richie's Plan Experience, and Tower Tag are the most recommended play you should try. Also, visit the Club Level's The Vault for an influential art review by renowned visual artist Ozan Ozcelik.
7. IPIC New York City
IPIC New York City in Fulton Market is one of the best modern theaters in the city. This cinema, which opened in 2010, is an affiliate of the film industry's behemoth IPIC label, America's top-ranked deluxe restaurant-and-movie film provider chain, and is constructed within the Fulton Market building.
The location offers a one-of-a-kind boutique cinema with world-class technologies and modern amenities such as a full dining and bar menu. Everyone will enjoy every film shown here, which contains films from various genres, independent productions, and many big box office motion pictures to date.
Try their new fancy meals, including smoked salmon, cucumber dill crème fraîche, red onion, caper, dill, and Maldon Sea salt.
For an exceptional encounter, you need to reserve one of their top-tier plush chairs, which comfortably recline while watching a film and chowing down on the house's favorite Fully Loaded Tater Tots and Truffle Fries.
8. Empire State Building
The Empire State Building is the most recognizable global structure in the United States. This tower is a 102-story Art Deco structure in New York City's Midtown Manhattan, providing a beautiful observation deck feature, and is one of the best assets distinguishing the United States as a great tourist destination.
The "World's Most Popular Building" welcomes tenants from all over the globe in various industries. As a New York City icon, the structure has appeared in several films, publications, Television programs, and computer games. Plus, it is one of the must-see features in the concrete jungle.
In addition, reaching the summit will provide you with the best 360-degree view of New York City and its surrounding metro areas. There is an indoor museum that discusses the structure's history. Furthermore, visiting this location, especially on a clear night, will provide you with a breathtaking image of the entire city.
9. Summit One Vanderbilt
Summit One Vanderbilt is another popular high-rise tourist destination in New York. The One Vanderbilt facility's 65,000 square foot tourist attraction is a four-level entertainment area opened in 2021. It then elevates every visitor's viewing deck experience to a higher level with a unique work of art touch.
The Ascent elevator at Summit One Vanderbilt is a quick and valuable tool that transports you to a fantastic interactive experience going to the top. Everyone can partake in the remarkable Air Kenzo Digital art encounter in this tourist venue in the Big Apple.
This one-of-a-kind structure illuminates at night, creating a one-of-a-kind blend of lights that shines brightly in Midtown Manhattan. At the top of the building, you'll find a bar and food zone where you can get a snack and a cold drink. There is also a gift shop on the premises to purchase Summit One merchandise.
10. Hutaoli Music Restaurant & Bar
Hutaoli Music Restaurant & Bar on the 33rd Street in New York combines music, literary works, photography, Sichuan gastronomy, and a red wine bar in one large venue. This location is a one-stop entertainment destination, with the Empire State Building only a two-minute walk away.
Hutaoli is a new nightlife juncture with a more cultural ambiance than just a bar. This zone invites everybody to taste their delectable Chinese specials and have good times in the ample space with quirky ornaments and plenty of greenery. Furthermore, numerous posters on the site will pique your attention.
Encounter a one-of-a-kind blend of Chinese culture in an American setting. Menu specials at the diner include Lobster Dry Pot, Lemon Fish Fillet, Husband and Wife Special, and Beef Soup. Also, Salted Egg Yolk and Curry Beef Brisket are house favorites that you must include on your tray.
11. Van Gogh the Immersive Experience
Van Gogh's display entitled The Immersive Experience is a 20,000-square-foot light and sound museum with two-story estimates of the artist's most fabulous, captivating creations. This room showcases the greatness of one of humanity's most prominent artists in a 360-degree display of unprecedented scale.
Everyone will be lucky enough to experience a one-of-a-kind touch of Van Gogh's arts, projected onto the walls, ceilings, and surfaces as images and videos. Often, they supplement the awesome gallery with visuals, narrative, music, or aromas. It also garners notable awards such as the best immersive experience in America by USA Today.
You should see a one-of-a-kind virtual reality engaging demonstration that takes you on a ten-minute voyage through "A Day in the Life of the Artist." Allow 60 to 75 minutes for your interactive experience in the venue, which also lures millions of audiences in a year.
The Big Apple amazes everyone, particularly those under 21, as the best top tourist destination. Try it out for yourself! With all the multiple sensible things to do in New York, it is indisputable that this global city is one of the finest places to spend your weekend trip and leisure time.
Thank you for taking some moments to read our New York travel guide. We'd love to hear what you think!
Kindly leave your ideas in the space below the comment section to let us know if there is anything we missed or any hidden gems noteworthy that should be in our roster of best things to do.