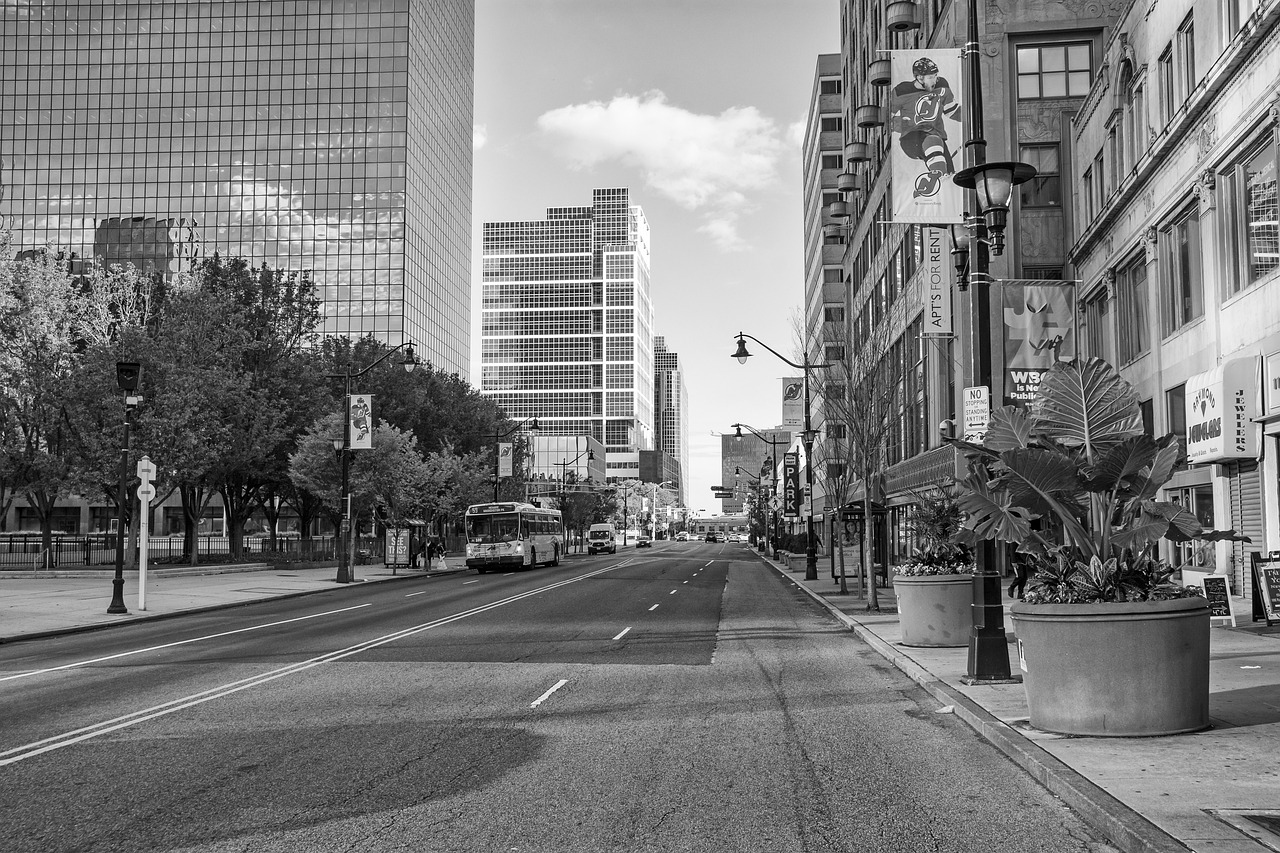 Newark, New Jersey, is an excellent alternative to the bustling city of Manhattan. You can find interesting spots in this city, including scenic parks, sports and entertainment centers, restaurants serving international cuisines, and so much more.
It is a charming and the most populous city in New Jersey that people under 21 will find enjoyable. There are great options to experience here, especially for those under legal age. So here is our list of the Top 11 Best Things to do in Newark under 21.
Our list includes stadiums, cafes, restaurants, theaters, and other quirky places Newark can offer. So read on, and see what the city has in store for you:
1. Prudential Center
The first thing you should experience in Newark is the Prudential Center at 25 Lafayette St Newark, NJ. It is an all-purpose indoor arena strategically located in the city's central business district. Prudential Center is the New Jersey Devils hockey home court and NCCA's Seton Hall Pirates men's basketball team.
The Prudential Center is a world-class venue and entertainment center that hosts several huge sports events. It has an impressive portfolio of holding more than 175 concerts, family shows, and other internationally acclaimed events. It even houses the GRAMMY Museum Experience Prudential Center.
The 8,200 square feet GRAMMY Museum is one of the highlights of this stadium. Check out its informative and interactive exhibitions and learn everything about the Grammy – its awardees and nominees. Visiting the center is a to-do list for anyone traveling to Newark.
Experience one of its 76 luxury suites, and pamper yourself with Wifi and HDTVs while attending your favorite sports event.
2. Little Tijuana
For those individuals who want to chill, relax and enjoy some comfort food, Little Tijuana has an excellent spot for you. It is a modern-day restaurant serving Mexican food with an indoor patio and fantastic rooftop. Little Tijuana is only a short distance from NYC, and if you want a change of place, you can quickly head to this restaurant.
Little Tijuana is every foodie's delight. You will easily distinguish the vibrant and robust flavors of its dishes based on the talent and expertise of Chef Juan Navarro. It serves all-original recipes full of Mexican spices and flavorings.
Level up your Little Tijuana experience by taking advantage of its beautiful outdoor patio and listening to its resident DJ's playlist. It would help if you tried some of its signature offerings, including the Tacos de Carne Asada or its famous Street Quesadilla. Or you can choose to have a brunch and try its Little Juan Brunch Gold or Little Juana Brunch Platinum.
3. Manu's Tapas Bar & Sushi Lounge
At the heart of the Ironbound Community Center is an exciting spot called Manu's Tapas Bar & Sushi Lounge. It highlights Japanese veggie and sushi rolls and the flavorful, delicious tapas. Its food offerings combine Mediterranean and Japanese bases that attract plenty of food enthusiasts.
Manu's Tapas Bar & Sushi Lounge is a great spot to visit if you want an extraordinary food experience. Its menu is full of sultry dishes that can serve every hungry tummy and delicate customer's palate. You will leave the restaurant satisfied and eager to come back for more.
Begin your meal with hors d'oeuvres and try its Shrimp Shumai or the ever-popular Bacon Wrapped Scallop. Elevate the experience with Manu's Lunch Specials, such as the famous Bento Box and delicious rice bowl. Then, conclude your meal with Hibachi Entrees or a Japanese dessert such as the Mochi Icecream.
4. Gateway Center
If you want a place where you can experience everything at once, you should visit the Gateway Center in Newark. The Gateway Center is a commercial area located in downtown Newark. It has everything you need for an ultimate city life experience, from pedestrian malls, hotels, trains, and skyscrapers.
It is the center for culture and business. It is surrounded by buildings, interconnections, and skyways to keep the area dynamic and vibrant. You will find reimagined public spaces suitable for midsized and large community gatherings.
A visit to the Gateway Center means going to the pedestrian mall for a shopping spree or spending a night or two at Hilton Hotel. It is also an opportunity to visit several galleries, art studios, and fabulous restaurants. It is a one-stop shop that can save time and energy, too.
5. Branch Brook Park
For the ultimate spring experience, you should never miss Branch Brook Park. The park is located North Ward of Newark, between the Forest Hill and Roseville neighborhoods. The park has the most extensive collection of cherry blossom trees in America and holds the largest Cherry Blossom Festival in April.
Here you will find the different cherry blossoms trees that make a stunning appearance in spring and even winter. Aside from this natural attraction, the park is surrounded by architectural masterpieces like buildings, gates, bridges, and sculptures. When you stroll further, you will be surprised by the lake and a pond in the vicinity.
Have the most memorable spring season in Newark, and join its yearly Cherry Blossom Festival. The event attracts thousands of travelers annually to witness the ever-inspiring beauty of cherry blossom trees.
6. The Newark Museum of Art
The Newark Museum of Art is considered the largest Museum in New Jersey. It houses a massive collection of various forms of tangible arts like decorative pieces and artifacts from different areas of the world like Africa, Asia, and the ancient world. The Museum is also home to Tibetan art galleries, one of the best across the globe.
The Tibetan Art Galleries are the main attractions of the Museum. It is an essential collection from early Christian missionaries during the 20th century exhibiting an in-situ Buddhist altar consecrated by the Dalai Lama. The Museum also has Planetarium dedicated to natural science.
When inside the vicinity, take time to explore the unique collections in front of the Tibetan Art Galleries. Stroll around the Alice Ransom Dreyfuss Memorial Garden, and marvel at the impressive sculptural pieces. There is also a mini-zoo with small animals, which you are free to visit.
7. New Jersey Performing Arts
If you want to embark on an art and culture trip, you should make the New Jersey Performing Arts Center part of your list. In downtown Newark and is among America's largest performing arts centers. It houses the New Jersey Symphony Orchestra and has accommodated millions of visitors since its opening.
The performing arts center has been crucial in reinventing the arts and culture in Newark. It is at the center of various landmarks in the city, including the Newark Museum, Newark Public Library, and New Jersey Historical Society. The center has been harnessing the talents and creativity of young ones through its arts education programs.
There is a lot to discover, see, and appreciate in the New Jersey Performing Arts. Check its calendar and book an event, especially the central theatrical and musical performances. Watch the impressive and excellent performances of its homegrown and international talents. Never miss a festival and see comedy shows or jazz sessions, too!
8. Newark Riverfront Park
For those who love to spend outdoors, marvel at the beauty of New Riverfront Park in store for you. It is a park and a promenade located along the Passaic River in Newark City. The park comprises more than 30 acres of land dedicated to jogging, strolling, or board walking.
The Newark Riverfront Park is the best place to distress as you appreciate the beauty surrounding you. Here you can see a splendid sunset and the coming of city lights in the evening. It is an ideal spot to chill, relax, and enjoy the simplicity of life.
The Riverfront park becomes alive and vibrant during festivals and community gatherings. More than this, it offers several city amenities like a baseball field, tennis and basketball courts, and playgrounds. You can be athletic and spend a whole day with your buddies while playing your favorite sport.
9. Sol-Mar
If you want to explore Newark's culinary diversity, you should visit Sol-Mar. It is at the heart of Newark's Ironbound and offers authentic Mediterranean dishes. Sol-Mar is one of the top Portuguese restaurants you could ever try in the city.
Sol-Mar offers you a complete dining experience.
It has a Portuguese Seafood Bar located at the beachfront.
Its outdoor dining area gives the perfect backdrop for the restaurant's famous food offerings. Its dining room, Vila Nova, is another unique offering where you feel like you are at a Cafe in Lisbon.
Try its daily specials and be impressed with its flavorful dishes and unmatched food service. Enjoy its signature menu made from fresh ingredients and packed with herbs and species. Ensure that you order its ever-so-juicy Grilled Red Snapper Steak or its aromatic BBQ Pork Belly.
10. Cathedral Basilica of the Sacred Heart
Traveling to Newark means having the opportunity to see the fifth largest cathedral in North America, the Cathedral Basilica of the Sacred Heart. The cathedral showcases a French Gothic Revival architectural style. You will find the cathedral at 89 Ridge Street on Lower Broadway in the city.
The Cathedral Basilica of the Sacred Heart is also a favorite venue for essential community gatherings. For instance, in 1995, Pope John Paul II visited the place and held an evening prayer for the community. It is also a music venue as it houses the largest pipe organ made by Schantz Organ Co. The organ is also a significant attraction in the cathedral.
The cathedral is an architectural masterpiece that showcases well-constructed French spires and Anglo-inspired flying buttresses. You can be amazed at the multi-colored glass and intricate woodcarving surrounding the building. Even the towering Gothic design of the facade is a sight to behold.
11. Burger Bound
The best way to complete your trip is by indulging in delicious snacks and comfort food. The Burger Bound is everyone's favorite at 62 Van Buren St Newark, NJ. The place offers meals made from the freshest ingredients and crafted excellently.
Burger Bound is not only about food. It is a burger, bar, and lounge where you can relax while enjoying its handcrafted burgers and meals. It also offers top-notch service. Its consistent food offering is always coupled with friendly and accommodating crews.
Indulge in a delicious food trip, and check the offerings at Burger Bound. In the center of the Ironbound district of the city, eat food and grab a drink, and enjoy the excellent company of your buddies and loved ones. Also, try its dinner entrees and the sweet bounds on the menu.
Newark is the perfect place to have fun and learn about the history and heritage of New Jersey. Along with the contemporary landmarks we listed, there are also museums and historical attractions we try to include.
NYC and Manhattan may overshadow the city but are still worthy of discovery. May this guide convince you to take a trip and explore this beautiful city.
If you have more attractions in mind, we encourage you to comment your thought below. We are excited to hear from you.