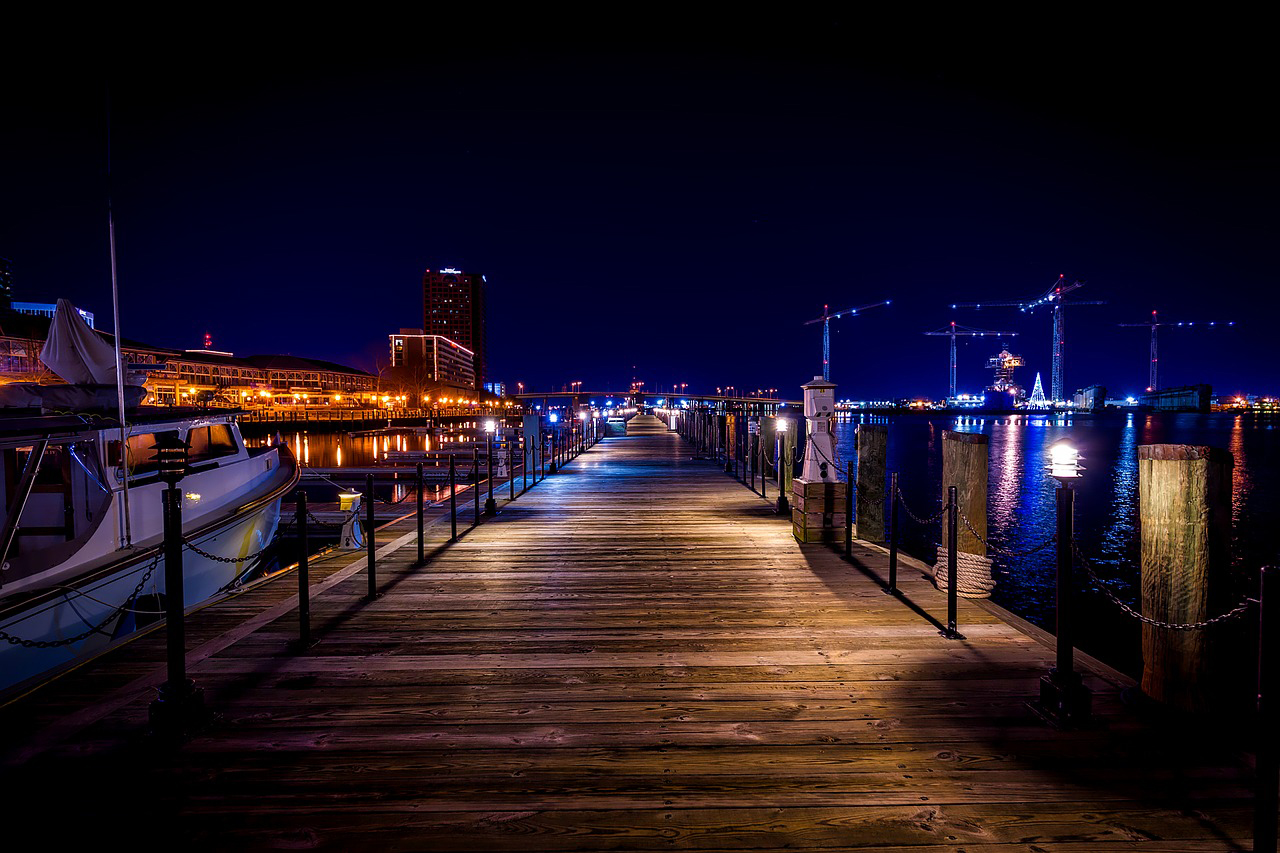 Norfolk is all about the ocean, beautiful surroundings, and historical heritage. The city's standing connection to the sea allows it to establish a charming character distinct from other cities in Virginia. The Southeastern Virginian city is known for being home to the world's largest naval station, Naval Station Norfolk.
Norfolk has its own quaint and out-of-the-ordinary appeal that people under 21 would love to explore. Its significant attractions heavily center on historical sites, maritime battleships, and many others. But there are tons of things to discover in this city.
There are irresistible restaurants, entertainment centers, cinemas, and clubs suitable for those under the legal age. The options are endless, and you might get overwhelmed with its offerings. Thus, here are the Top 11 Best Things to do in Norfolk if Under 21:
1. Chrysler Museum of Art
The Chrysler Museum of Art is the ultimate attraction in Norfolk. People of all ages should visit the museum and see its more than 50 galleries and 30,000 art collections. The museum dates back to 1933, with displays over 5,000 years old.
The New York Times regarded it as the museum one should never miss. It has a permanent collection of American and European sculptures and paintings from the Medieval Age until the contemporary period. You will see the works of Manet, Georges Braque, Tintoretto, and Thomas Cole at the Chrysler Museum of Art.
Explore the arts of the ancient world, and marvel at the mystique and beauty of Asia, Africa, and South American art pieces. You will find notable collections in the museum, including the final sculpture of the Baroque master Bernini. You can take advantage of this chance to see the marble bust of Jesus Christ made by famous artists.
2. The Norva
You will find The Norva at 317 Monticello Avenue, Norfolk, VA. It is a performing and entertainment venue with a 2000 seating capacity. The theater has been under the ownership of Anschutz Entertainment Group since 2014, where various celebrities perform.
The NorVa theater is a favorite entertainment center of celebrities like Charlie XCX, Blackberry Smoke, and Lucky Day. It regularly hosts significant music events every year. The place has become the top intimate concert venue in the city because of its amenities and state-of-the-art technology.
There is much to explore in NorVa. Given that it spans 80 years old, the venue has proven to be the ultimate entertainment center in the city. It features exceptional utilities, lighting, and sound effects. It also has a V-DOSC sound system and outstanding acoustic. Attending a concert here is truly a memorable experience.
3. Grace O'Malley's Irish Pub & Restaurant
When you visit downtown Norfolk, you should check the Grace O'Malley's Irish Pub & Restaurant. It is a locally-owned restaurant and serves all-original Irish food and dishes. The recipes are carefully curated from the kitchens of locals in Ireland.
Grace O'Malley's Irish Pub & Restaurant offers you the best hospitality experience! Here you can enjoy traditional Irish food and drink while listening to live music and entertainment. Dining here is an excellent experience with friendly and accommodating staff serving you.
Visit the restaurant hungry and thirsty and order its signature dishes. Try its Paddy Pork Tenderloin, Chicken Curry, and mouthwatering cottage pie. You should also complete your meal with sweets and desserts, especially the Bread Pudding and Cream Cheesecake.
4. Spirit of Norfolk
The best way to enjoy the city of Norfolk is to book an activity with the Spirit of Norfolk. The Spirit of Norfolk offers a dynamic and distinct cruise activity with dinner, dances, and music. It is the ultimate way to experience the sea and beauty of the Norfolk waters.
The Spirit of Norfolk has been cruising along the Elizabeth River while offering guests lunch, brunch, dinner, and unlimited beverages. It is a great way to celebrate a special occasion while marveling at the picturesque view of Norfolk Harbor.
Fill your night with fun, entertainment, music, and dance with Spirit of Norfolk. Make your day memorable and listen to the DJs playing the Top 40 music hits. Indulge in the luxurious dining experience or have a brunch on a yacht as you cruise along the Elizabeth River.
5. Norfolk Botanical Garden
The Norfolk Botanical Garden is a 158-acre land located at 6700 Azalea Garden Road.
It is under the US National Register of Historic Places list as it dates back to the 1950s.
The botanical garden resulted from the collaboration of Norfolk City Manager Thomas P. Thompson and Frederic Heutte.
The garden is a great way to see and explore the city's natural beauty. There are stunning themed gardens and a botanical haven for young ones. As you roam further, you can also find Japanese Gardens where you can relax and be inspired by the beauty of nature.
Spend your afternoon in the garden and picnic with your friends or family. Then, indulge in an afternoon stroll, and see thousands of blooming flowers, shrubs, and green plants.
Take some time to explore its unique collection of flowering plants, including hydrangeas, roses, and camellias. Visit the Marigold and Honey Cafe' for delicious food offerings and beverages.
6. Varia
For a sophisticated dining activity, you can head to Varia, located at 100 E Main St Norfolk, VA. The restaurant offers a luxurious atmosphere with a lounge, piano bar, and tasting room. It features an old-fashioned trattoria-style Italian restaurant experience, too.
Varia is your ultimate food getaway if you love a contemporary Italian dining style. You can hold every special occasion here and enjoy excellent food service from the crew. The venue is also a must-see, with a private dining room to accommodate up to 40 guests.
There are tons of dishes to try here in Varia. Start your meal with appetizers from fried calamari & sweet royal red shrimp to grilled octopus. Fill in your stomach with house-made pasta such as braised wagyu short ribs with pappardelle or rigatoni bolognese.
7. Waterside District
Water District is an excellent gathering venue for both locals and visitors. It is at the heart of the Norfolk business district and is considered the ultimate festival site in the city. The Waterside District is a good place where you can interact with the locals and experience the best of Norfolk.
The Waterside District has loads of things to do, from shopping to eating. The district offers international and local eateries, live music, festivals, etc. You have plenty of activities to try here for those under the legal age.
Embark on a one-day trip to the Waterside District.
Visit the Waterside Festival Marketplace and score good deals from local and international brands.
Check out the Nauticus or the Two Point Park, a premier waterfront entertainment site. Never miss sharing this memorable experience with your loved ones, as well.
8. Slover Library
For those who want to spend time alone and spend a whole day with books, you should head straight to the Slover Library. It is a youth library and learning center with many adult popular fiction and non-fiction paperbacks. The library has internet access, computer provision, and interactive displays of books and famous titles.
The Slover Library aims to provide youth with a robust and dynamic community learning center. It gives users top-notch and state-of-the-art facilities to encourage them to learn and read. It builds a space for creatives with its Creative Studios intended for designers, craftspeople, and artists alike.
Discover, learn, create and share when you visit the Slover Library. Take advantage of its facilities and amenities such as the production, sound, and design studio. Hone your skills and talents in 3D printing, video production, and photography here in Slover Library.
9. The Virginia Zoo
If you want to see wildlife in Norfolk, the Virginia Zoo has the perfect spot. It is located at Granby Street, Norfolk, VA. The zoo is a 53-acre property that has been in operation since 1900. The Association of Zoos and Aquariums accredited the zoo in 1987.
A whole day in the zoo is not enough to see all the fantastic wildlife. It features different animals from Africa and even Asia. You can see Malayan tigers, Bornean orangutans, and white-cheeked gibbons from Asia. Then, lions, zebras, and tigers from Africa reside in the zoo.
Make a list of the animals you want to see and explore at Virginia Zoo. Have a close-up interaction with them, and watch resident caretakers feed and bathe them. Explore gardens and villages in the vicinity, including African Village Garden, Pollinator Garden, and ZooFarm Garden.
Your trip to Norfolk will never be complete without having to experience its naval base cruises. The Victory Rover Naval Base Cruise is a memorable way to explore the city by the sea. It is a narrated tour cruise traversing the Battleship Wisconsin, the Portsmouth Naval Hospital, and the Portsmouth Coast Guard Station.
Explore the area is a one-of-a-kind opportunity that you should not miss. It is also the perfect opportunity to see the most important naval station globally, the Norfolk Naval Station. You can also discover the famous sights of the Elizabeth River and Port of Virginia through this cruise.
Embark on a nautical journey through the Norfolk Naval Base tour. See submarines, destroyers, and sea vessels during this tour. Cruise, navigate the Elizabeth River's smooth waters and explore the busiest seaport in the world.
11. Hunter House Victorian Museum
If you want to engage on a heritage tour, you should also visit the Hunter House Victorian Museum. It is a house museum owned by a merchant and banker named James Wilson Hunter. The structure and architecture of the house can be traced back to 1894, and it is considered one of the Top 3 Best-Rated Historic Landmarks in the city.
Hunter House will transport you back to the Victorian Era through its home furnishings, decorative arts, and interior design. The place exhibits the late 19th century and early 20th-century life in Norfolk. Through the collections of the Hunter Family, you can understand and appreciate the traditions and culture of old Norfolk.
Go down memory lane and see the incredible collections of the Hunter Family. Participate in afternoon teas, academic programs, and lectures during special events. Then, detour to several historical and cultural sites in nearby areas. Please stop by the Museum Shop for some souvenirs and tea-time items, too!
Norfolk is a hidden gem in Virginia. It is not just a home to the largest naval station globally but also great restaurants, entertainment venues, and natural parks. I hope you enjoy reading this list and inspire you to consider Norfolk your next travel destination.
And if you have more things in mind and have a tourist attraction to suggest, you can leave a comment below. We are happy to hear from you.