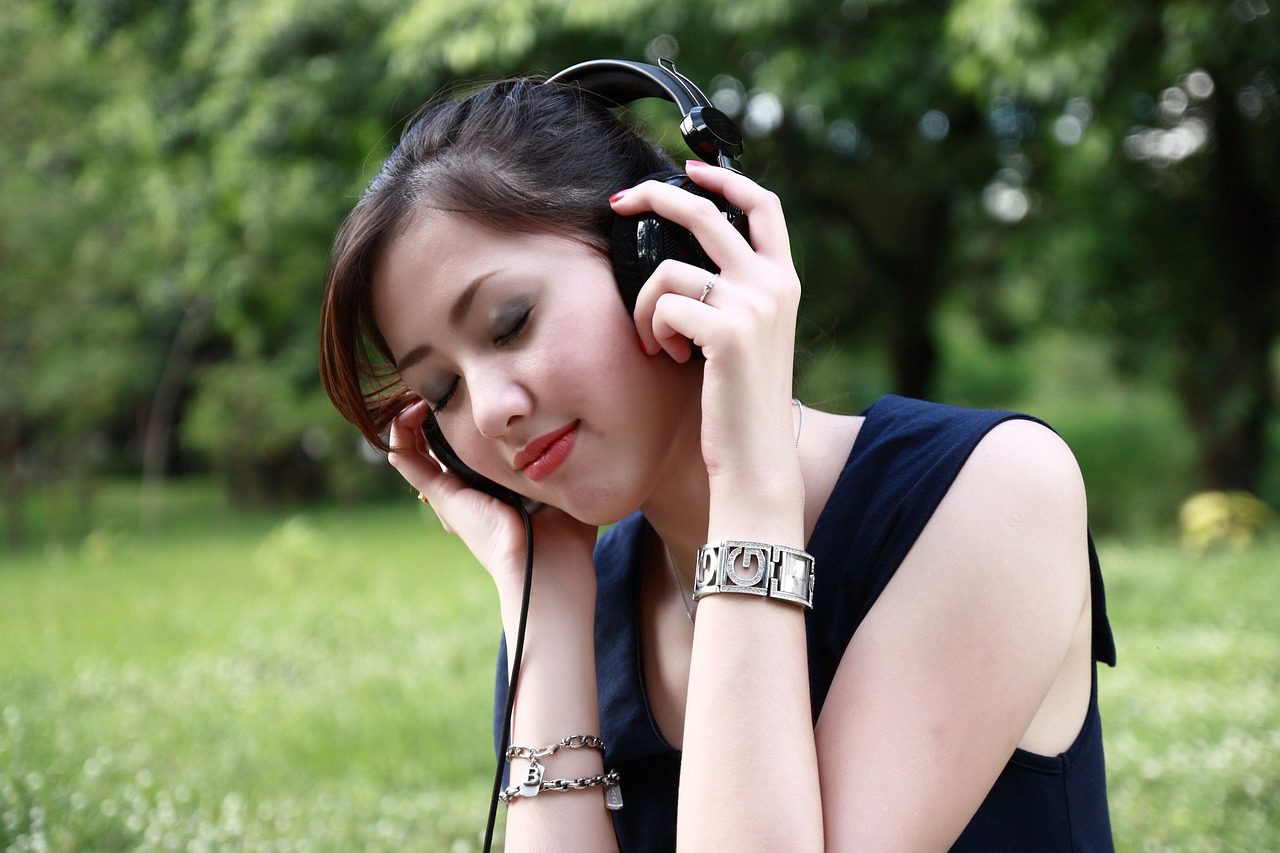 Riverside is an underrated city on the eastern outskirts of the Los Angeles Metropolitan Area. It often gets overlooked because of larger metros nearby. Nevertheless, Riverside is still worthy of a visit.
It is known for having a thriving citrus industry where business empires proliferate around this zesty sweet fruit. But Riverside is more than just a citrus capital; it has loads of entertainment centers, amusement parks, outdoor hikes, and restaurants ideal for people below the legal age.
So, let's explore Riverside further and take a look at this list of the Top 11 Best Things to do in Riverside under 21:
1. Bowlero Riverside
Bowlero is part of a multinational company, Bowlero Corp, the biggest operator of bowling centers globally.
Bowlero is a full-scale entertainment center with games, arcades, billiards, and bowling.
It is located at 10781 Indiana Ave Riverside, CA, and has become the favorite hang-out place in the area.
The entertainment center is a must-visit because of its impressive and stunning interior. It is full of bowls on backlight lanes and colorful interactive arcades. Once you get inside the vicinity, you will see a hipster-inspired and retro-vibe interior decoration.
There is much to enjoy in Bowlero Riverside. Spend a whole day playing state-of-the-art video games and even old-school arcade classics. Get the ball in the hole and practice your trick shots with its cloth-covered billiard tables. Score high and check out the hippest bowling lanes in Bowlero Riverside.
2. Festival of Lights – Mission Inn Hotel & Spa
Suppose you have the chance to visit Riverside during the holidays, make the Mission Inn Hotel & Spa a part of your list. The hotel consistently conducts a cherished annual tradition through the Festival of Lights for the holidays. Mission Hotel has held the most significant holiday lights collection in the United States since 1992.
The Festival of Lights is a significant attraction in Riverside during the Christmas season. Over 500,000 tourists flock to the city to witness the beautiful display of Christmas lights. The people are joyous and festive during this particular time of the year.
As you wait for the most anticipated event of the year – the Festival of Lights, embark on a delicious food trip at Bella Trattoria. Fill your tummy with delicious pasta, Napoli-style pizza, or freshly baked focaccia's signature dish. Book your accommodation with family at the Mission Inn Hotel & Spa and spend your holidays here.
3. Galaxy Theatres Mission Grove
Galaxy Theaters Mission Grove is a massive attraction in the city. It is located at 121 E Alessandro Blvd Riverside, CA, and offers its patrons a fully integrated movie facility. The Galaxy Theaters Mission Grove is a privately-owned company that made it to the top 10% of the best movie theater in the United States.
The theater provides an excellent entertainment experience with its first-class amenities and service. You can enjoy clean surroundings, friendly service, and comfortable seating. Aside from that, it is always up to date in airing the latest blockbusters from different genres.
Immerse yourself with the latest theater technology at the Galaxy Theaters. It features Dolby Atmos sound systems, Sony Digital Cinema, IMAX, and D-Box. Please take advantage of its luxurious reclining lounge chairs as you watch the latest hit in theaters today.
4. The Curiosity Shop Escape Room
You can head straight to The Curiosity Shop Escape Room for those looking for a thrill, suspense, and out-of-the-ordinary Riverside experience. It is located at 3466 University Ave Ste B Riverside, CA, and offers the most thrilling and suspenseful escape game activity.
The Escape Room has themed rooms with various scenarios and mind-blowing puzzle games. The room is full of puzzles, challenges, and tasks you need to complete for a short amount of time. There are loads of 4D experiences like flashes of light, mists, and psychokinetic emanations.
Investigate multiple clues with your favorite buddies as you enter the themed escape rooms. Solve puzzles and finish challenges to get the key to the exit door. Find clues, participate, and mentally exhaust yourself in solving the unique puzzle dilemma in store for you.
5. GLO Mini Golf
GLO Mini Golf offers an out-of-the-box experience for golfing. It is an entertainment center featuring glow-in-the-dark mini-golf facilities. The GLO Mini Golf also has a game room, classic arcade games, and virtual reality games. It is open to all ages, especially those under 21 years old.
The mini-golf has 27 holes, complete with a blacklight mini-golf facility that creates a kaleidoscope of electric colors in the venue. It has a designated theme called 27 World Wonder, where you get to travel the world through golfing.
Invite your friends and indulge in hours of fun for all ages in GLO Mini Golf. Make room for the same arcade games, virtual reality, and game room experience with your friends and family! Head straight to the 27 mini-golf course, and witness a unique glow-in-the-dark golf course.
6. Van Buren Drive-in Theater
The Van Buren Drive-in Theater is a national phenomenon and brought together America's biggest passion – movies and automobiles. Richard Hollingshead conceptualized it in 1933 to gather people to watch movies in a car. The drive-in theater has been operating for a long time and has earned a reputation as one of the most sought-after attractions in Riverside.
The venue features the most updated drive-in theater technology, such as FM transmitters, Technalight, and a world-class projection system. It also offers snack bars and decorative venues that appeal to people of all ages. Van Buren Drive-in Theater also installed a Digital Projection system, one of the latest in the theater industry.
Have a memorable experience with friends and loved ones in Van Buren Drive-In Theater.
Watch the latest box office hits and enjoy a delightful meal at its snack bar.
Create the best move experience memories from these quality entertainment offerings by Van Buren Drive-in Theater.
7. El Patron Downtown Riverside
El Patron Downtown Riverside is located at 3204 Mission Inn Ave Riverside, CA. It is a South American restaurant offering festive and delicious Mexican cuisines. El Patron is under Shawna Rider's operation, which already established 35 years of knowledge and experience in the culinary and restaurant industry.
The restaurant aims to deliver high-standard and authentic Mexican food. The recipe is carefully crafted by its resident Chef Juan Carlos, who has extensive knowledge of South American dishes. The serving came from freshly picked ingredients straight from the local farm.
Satisfy your craving with El Patron's delectable menu. Try its crispy corn tortilla chips El Patron Nachos for appetizers and a mouthwatering Chile Relleno Burrito garnished with fresh cilantro, onions, and toreado. Then, try its delicious tres leches cake for dessert.
8. Arlington Lanes
Another bowling center you should try in the city is the Arlington Lanes. It is located at 7100 Arlington Ave Riverside, CA, with around 42,000 square feet. The bowling center received recognition as the favorite bowling center within the Inland Empire – Press-Enterprise.
Arlington lanes offer state-of-the-art gaming facilities, including 40 synthetic routes, large screen projectors, and large flat-screen televisions for bowling. Several pool tables, an arcade room, a ping pong table, and a snack bar. With these bowling amenities, you will enjoy full-scale entertainment with your bowling buddies or family.
Engage in a friendly competition and conduct a mini-bowling tournament in Arlington's bowling synthetic lanes. Enjoy watching the game through flat-screen TVs while having a delicious snack like popcorn chicken with fries and mozzarella sticks. Participate in special events such as galaxy bowling and cosmic bowling.
9. California Citrus State Historic Park
Riverside has a robust citrus industry and a dedicated park, the California Citrus State Historic Park.
The park is located at 9400 Dufferin Ave Riverside, CA, and exhibits stories about the citrus industry in the city.
It narrates its development and impacts the community, businesses, economy, and locals.
The California Citrus State Historic Park is an open-air museum tracing back the historical landscape of the citrus industry in Southern California. It is a 100-hectare park complete with a theater, picnic area, activity center, and demo areas of citrus tree orchards. The park maintains its production of high-quality fruits and its distribution to the community.
Follow the origin of citrus production in Southern California through the exhibition in the museum. Learn the dynamic history of how citrus groves prosper in this part of California, its Asian origin, and its long journey to the United States. Please spend some time in its picnic area, grill BBQ, and enjoy a delicious meal.
10. Riverside Art Museum
When you pass by the historic Mission Inn District of Riverside, California, do not miss visiting the Riverside Art Museum. It is a non-profit organization that offers art classes and creative events for the local community. The museum has around 20 exhibitions every year centering on the current social issues in the country.
Riverside has been part of the National Register of Historic Places list since 1982. It has more than 1,500 art collections from artists like Marc Chagall, Millard Sheets, and Rex Brandt. The museum also showcases excellent art pieces made by its students from its offered art classes.
Marvel at the museum's splendid architecture and a masterpiece of Julia Morgan. You will see wooden frames, reinforced concrete, and a terra-cotta tile roof adding to the character of the Mission Inn District. Check out the intricate designs of Mediterranean and Classical architecture while you observe the museum's special exhibits and permanent collections.
11. Mount Rubidoux Park
You should not miss Mount Rubidoux Park if you love the great outdoors. It is a city park at the top of a hill where you can relax and enjoy the surroundings. The park is part of the San Bernardino Mountains and nearby the west downtown of Riverside City.
It is a famous tourist destination in Southern California and a designated site of the oldest outdoor Easter Sunrise service. The place has several historical markers, and the most prominent of them is the cross at the summit for Father Junipero Serra.
Mount Rubidoux Park is open from morning until night. You can take trails up to the summit of Mount Rubidoux to get the best view from the park. Do not miss the Peace Bridge and honor the work of Frank Miller in 1925.
Riverside, California, may be underrated compared to other big California cities, but it has unique and unforgettable offerings. Its historical heritage, citrus industry, and entertainment venues are also worth visiting.
I hope this guide provided you with a broader understanding of the distinctiveness of Riverside. The attractions we listed here will allow you to see and appreciate the city more.
But if we miss out on something and one you want to add, we would love to hear from you. Please comment your thoughts below.