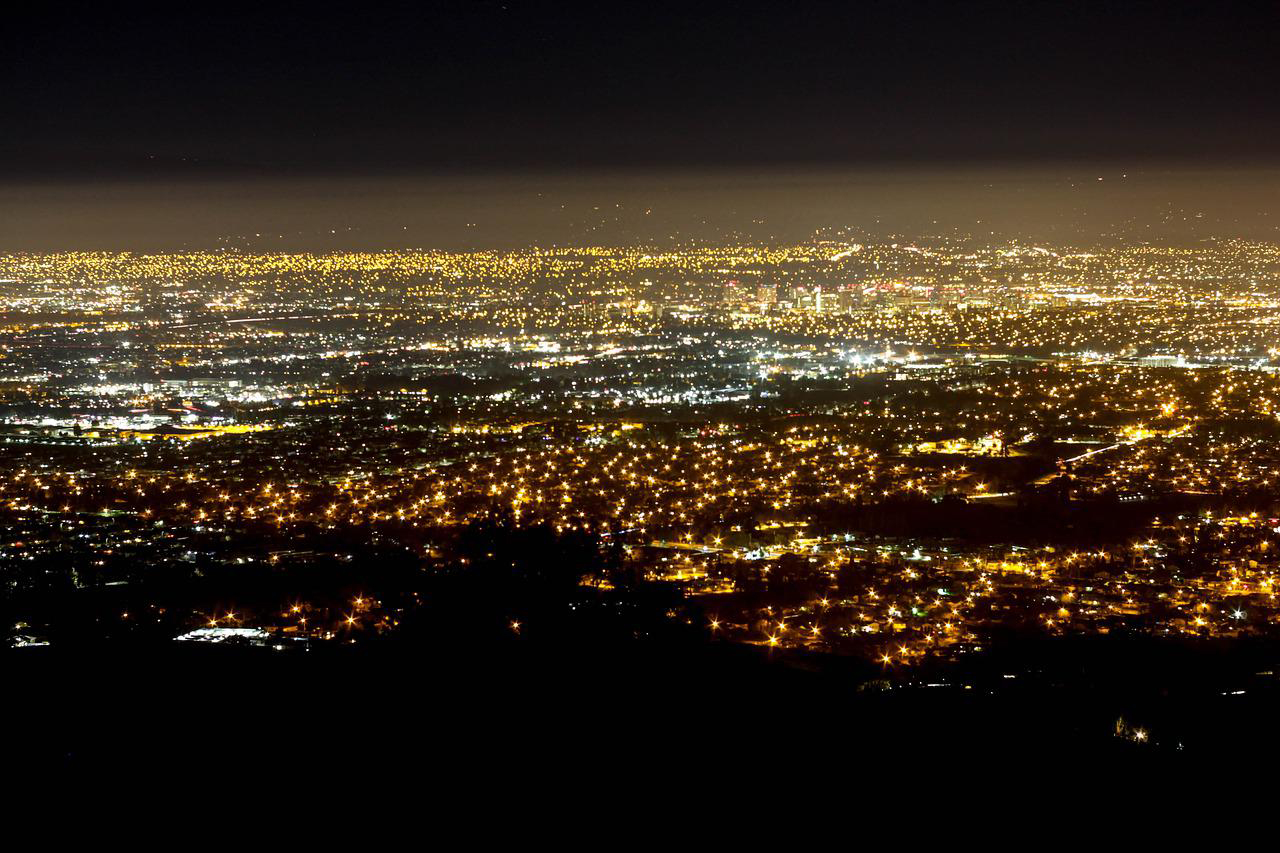 San Jose, California, is the fourth wealthiest city in the United States. In terms of population and land area, it is the most populous and prominent city in Northern California.
The first city in California, built by the Spanish two hundred and forty years ago, is now the varied, futuristic, and rich "Capital of Silicon Valley." PayPal, Cisco Systems, eBay, and Acer are among the companies represented, with Apple, Intel, Microsoft, and Amazon not far behind.
It's no surprise that San Jose is a popular destination for tourists and locals of all ages.
San Jose's alluring power to invite under-21s is evident in its museums, high-end shopping malls, sports events, stunning sights, innovative centers, and increasing alternative offerings.
If you're under 21, a trip to San Jose, California, will be one of your most unforgettable experiences. Here are the top 11 things to do in San Jose that you must include in your itinerary.
1. PanIQ Escape Room San Jose
At PanIQ Escape Room San Jose, they understand what it's like to become lost in a game. Their goal is to create compelling, immersive experiences accompanied by the most incredible customer service and pleasure levels for under-21s.
Its European escape room concept immerses participants in natural settings with fully-furnished escape rooms and practical furnishings that bring the tales to life.
If you are a seasoned gamer, you'll love its creative, high-tech puzzles, while professional voice actors immerse you even further in the gameworld and motivate your team with clues and hints–if you need them.
You'll have four escape rooms to enjoy at PanIQ Escape Room San Jose.
You and your fellow criminals have been imprisoned in a Wild West jail cell in Wild West. The Sheriff went on a trip and forgot to take his key. That's the time for you to escape!
In Insane Asylum, you will be transported back to 1956. You've been kidnapped by a dark gang of scientists and used as a test subject in a mind-control experiment. Doctors have been keeping you in a padded room for weeks, and you need to strategize your plan to escape.
The most remarkable escape rooms you should not miss are Perfect Crime and Atlantis Rising. You have to check them out for yourself and see what experience they will give you.
2. The Tech Interactive
If you're interested in how technology alters your everyday lives, Tech Interactive in Silicon Valley is the place to be.
As you'd expect from a San Jose attraction, The Tech Interactive is stocked with gadgets, gizmos, robots, virtual reality, and other inventive hands-on crazy to keep people under 21 entertained for hours.
Briefly summarized, you can create your digital environment at Reboot Reality, learn about Internet safety at Cyber Detectives, and learn about the newest breakthroughs in biotechnology at the BioDesign Studio, among other things.
Another attraction is the Body Worlds Decoded, which opened its doors in 2019. It is a long-term exhibition at the Museum that uses augmented reality and other contemporary technologies to present actual human bodies in a new light.
To maximize your trip, visit the IMAX Dome Theater, which features the newest immersive presentations.
3. Japanese Friendship Garden
Although this emblem of American-Japanese friendship reopened in November 2019, it was closed for long-term repairs after the February 2017 California floods.
The Japanese Friendship Garden, which opened in 1965, was inspired by the Korakuen Garden in San Jose's sister city of Okayama, supplying the koi for the garden's three main ponds.
You can forget about the city for a few quiet minutes as you stroll around the garden, which has ponds, a tea house, stepping stones, bridges, a waterfall, and well-maintained shrubs, grass, and trees.
When the ponds are full, and if you want to unwind from school activities, don't forget to witness waterfowl such as ducks and geese and the odd great egret, which its long, thin neck can distinguish. It will be pleasant for you to watch them!
4. Children's Discovery Museum
At this attraction for people under 21, technology plays an important role.
The Children's Discovery Museum first opened its doors in 1990, partly owing to Apple co-founder Steve Wozniak's generosity.
Through hands-on experience, participation, and inquiry, all exhibits, and programs at this venue help under-21s understand the world.
During the "Streets" exhibit, you'll have the opportunity to search for mammoth fossils, blow giant bubbles, solve engineering issues with circles, role-play a healthy lifestyle at the Rainbow Market, and study the textures, sights, and sounds of an urban environment.
Bill's Backyard is a new outdoor activity that you should not miss. In this attraction, you can climb, construct, and explore while learning about the natural world and food origins.
5. San Pedro Square Market
This shopping and eating destination, which spans a whole block in Downtown San Jose, will quickly make your day.
Regarding food, the advantage of going to places like the San Pedro Square Market is that you can bring a group of friends, and everyone can try something different. You'll have a taste of the market, whether it's pasta, tacos, falafel, burgers, pizza, or any other dish paired with fantastic beverages or artisanal coffee.
Merchants offering fresh food and handmade things share this neighborhood with a fashionable barbershop and the Peralta Adobe, which dates back to 1797 and is the city's oldest building.
Don't forget to visit the market from Thursday through Sunday, as it has a swarm of activities like live music, quizzes, karaoke, and other people under 21-friendly entertainment.
6. Rosicrucian Egyptian Museum
Rosicrucian Egyptian Museum takes up a whole city block in San Jose's Rose Garden area. It is designed to seem like an Ancient Egyptian village, complete with a Moorish-style planetarium.
The Museum dates back to the 1920s and includes a temple dedicated to the Rosicrucian Order, a labyrinth, a research library, an alchemy display, and an alchemy garden.
Also, it is home to the most extensive collection of Ancient Egyptian antiquities in Western North America, with pieces dating back more than 5000 years to pre-dynastic periods and continuing to the beginning of the Islamic era.
The Museum has amassed over 4,000 artifacts, most of which are mummies. There are also jewelry, sculpture, ritual objects, writing materials, cosmetics, fabrics, tools, and dishes, and some intriguing pieces from Assyria and Babylonia that you should not miss.
7. SAP Center
The SAP Center, home of the San Jose Sharks NHL hockey team, is widely regarded as one of the top venues for sporting events.
17,500 Sharks supporters can watch the club compete in the Western Conference in the "Shark Tank."
It also features numerous additional concerts and events. The SAP Center hosts the USA Olympic Gymnastics Trials, Disney on Ice, winter sports events, WWE, UFC, and performances of renowned singers.
The "Test Launch Kitchen," a novel culinary concept, provides you and your friends a continuously changing food option, with limited runs of grilled cheese, chicken and waffles, fish tacos, cheesesteaks, and BBQ to maximize your visit.
There is always something happening at the SAP Center, so include it in your San Jose getaway schedule.
8. San Jose Museum of Art
The Museum's oldest wing, located off Plaza de César Chávez, is a large Romanesque Revival structure erected in 1892 as the San Jose post office and served as the municipal library from 1937 to 1969. The San Jose Museum of Art was added as a second wing in 1991.
A rich permanent collection of installation art, paintings, sculpture, drawing, and photography by artists such Dale Chihuly, Milton Avery, Deborah Butterfield, and Joan Brown and works by Jim Dine and Robert Arneson are on display at this Museum.
On a roster that includes Catherine Wagner and Dinh Q.Lê, Woody de Othello, Diana al-Hadid, and Robert Henri, there will be five concurrent temporary exhibits that you should not miss at any moment.
9. San Jose Municipal Rose Garden
The San Jose Municipal Rose Garden was a prune orchard at one time. It was constructed there in 1937. It is an award-winning attraction you should not miss!
If you need an example of how beautiful this place is, consider that it has been the setting for many graduation or wedding photo sessions.
Over a circular fountain and basin, a formal arrangement of around 3,500 different shrubs from almost 200 other species is constructed.
The colors in the spring are a treat, and if you're here during the hotter months, you'll appreciate the giant redwoods that line the edges of the park, providing shade.
So, if you love flowers, specifically roses, don't forget to visit this beautiful site! It is the only All-America Rose Selections (AARS) test garden in North America. It receives award-winning roses from the organization before they are made accessible to the general public.
10. Cinequest Film & Creativity Festival
In March, the Cinequest Film & Creativity Festival is a yearly independent film festival held in San Jose, California. It is one of the most well-attended film festivals on the West Coast and the crown jewel of the Silicon Valley film industry.
Hundreds of cultural activities are available at Cinequest, including multiple film premieres and virtual reality events. In one of its more creative acts of ingenuity, the festival will hire standup comedians to appear before some films.
If you want to eat or drink while watching a movie, there are five options in downtown San Jose close to the theaters. These are the Mezcal, The Farmers Union, Arcadia, The Continental, and Scott's Seafood. Make sure not to forget Scott's Seafood. Aside from seafood plates, it has excellent pasta dishes, chicken, and steak.
11. San Jose Museum of Quilts & Textiles
The San Jose Museum of Quilts and Textiles, which opened in 1977 as the American Museum of Quilts and Related Arts, is the first Museum in the United States devoted only to quilts and textiles as an art form.
The Museum moved to San Jose's SoFA Arts District in 2005 and received its present name. It now houses a permanent collection of over 550 quilts and textiles, with a focus on works from the twentieth and twenty-first centuries.
Quilts and fabric work from cultures all around the globe and exhibitions of ethnic costumes are shown in rotating special exhibits. More than 500 works on the history of quilting and textiles are available in a research library.
Docent-led tours are widely available for school groups and organizations as a public unique event program.
One of the Museum's most notable exhibits you should not miss is the Mary Taylor Lloyd Key's c.1830 mosaic quilt top, which is on display alongside dozens of Kuna molas from Panama's San Blas Islands.
You will not waste your time in San Jose, regardless of how little or much time you spend here. People under 21 will enjoy the sights, education, and enjoyment this ancient city offers!
We hope you found this information helpful. Are there any other points you'd want to share? Let us know what fascinating discoveries you made in San Jose, California, by commenting below.