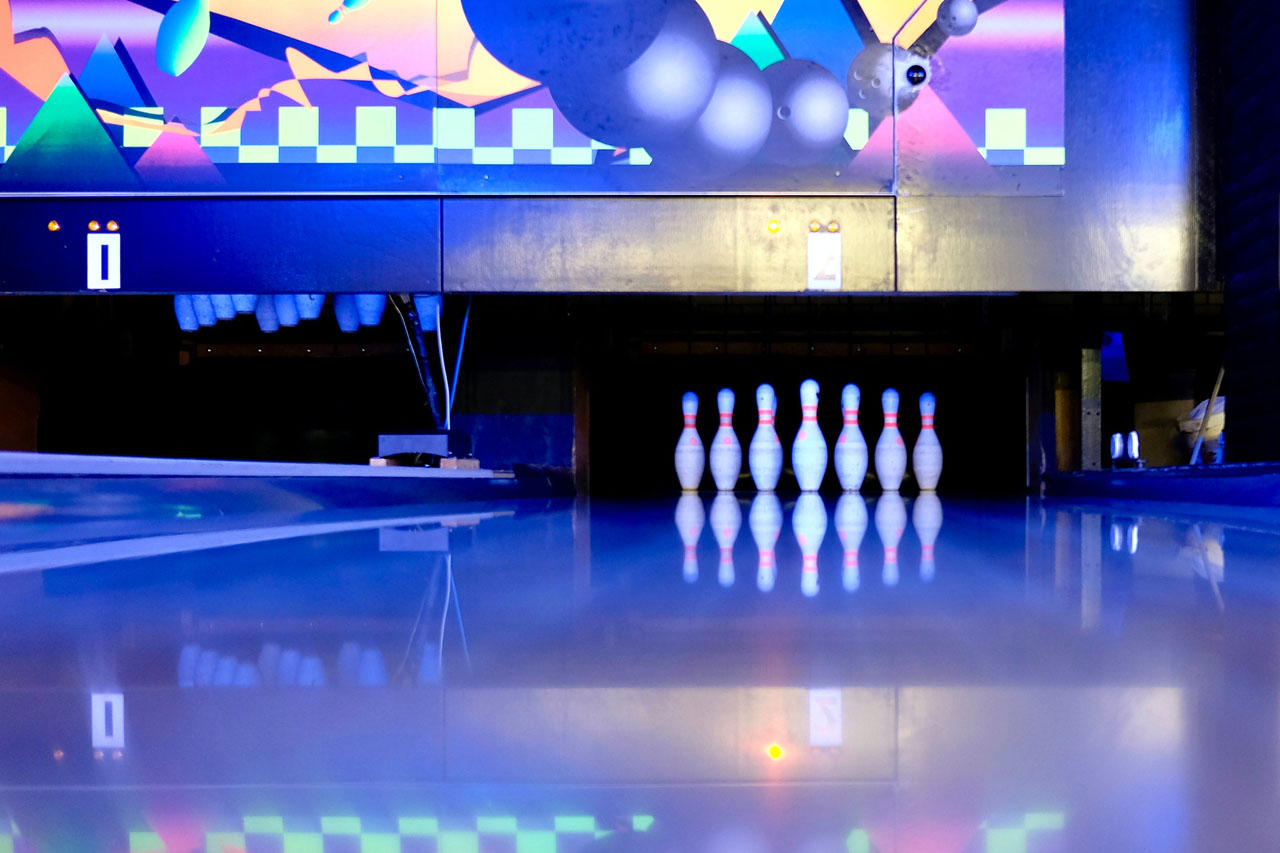 Stockton is in California's vast Central Valley, the 11th most populous in California, and is close to the San Joaquin River. The metroplex is well-known for its more than 100,000 trees and solid reputation as a green city. It's no surprise that this town has several notable outdoor lands.
The metro region's 64.8 square mile land area garnered many leisure activities that people under the age of 21 can appreciate without having to venture into a strip bar or dive club all through their vacation. There are many excellent spots to visit and exciting stuff to do here.
If you want to spend some time exploring Stockton, we've outlined a shortlist of the top 11 best things to do in this district. This category contains several favorite local arcade spots, stadiums, recreational hubs, museums, and movie theaters that should be on your first-page roster.
1. Pacific Avenue Bowl
Pacific Avenue Bowl has been serving the Stockton area as a premier bowling alley and leisure hub since 1958. The establishment provides a fun, reliable, and welcoming environment for people of all ages. There are multiple places where customers can socialize and gather with their friends and families.
Pacific Avenue Bowl has a great bowling alley, but it also has programs for anyone who desires to learn how to play the game. Aside from that, there are sporadic leagues and competitions that you can watch and enjoy while practicing your upcoming shot. Plus, a cosmic bowling feature is available on a specific occasion.
Chuck's Hamburgers, a diner inside PAB that serves all authentic, good old-fashioned breakfast and American favorites, is a great place to eat before or after a fantastic game. There's also a hairstyle parlor and a pro shop that you might want to check out.
2. Haggin Museum
In Stockton's Victory Park, Haggin Museum is a notable building and the city's most instantly recognizable tourist attraction.
The vast collection of art in this building, which opened in 1931, includes works by European painters Jean Béraud, landscapes by French artists of the Barbizon school, and carvings by René de Saint-Marceaux. In addition, this zone contains a library with 10,000 volumes and 600 archival boxes.
Art enthusiasts and people of all ages will enjoy the excellent art collection, including intriguing masterpieces by geniuses from the late nineteenth and early twentieth centuries and "Golden Age" illustrator J.C. Leyendecker.
Occasionally, Haggin Museum organizes events for its visitors, such as season markets and nursery trips. There are also museum programs and seasonal exhibitions inside the venue. This iconic Stockton hotspot is unquestionably a must-see on your bucket list.
3. Limitless Escape Games – Stockton
Stockton, along with the iconic Limitless Escape Games, never runs out of cool things to do for people under the age of 21.
This escape room center provides another exhilarating and one-of-a-kind experience that puts everybody's critical thinking to the test by having them use hints and clues to escape from an unidentified cabin in less than 60 minutes.
Begin your journey in the Limitless Escape games by selecting one of the noteworthy, themed rooms with your family and friends. There are four different rooms to try: the Wizard School, Bank Heist, Sherlock Holmes, and Pirate Adventure. Some people have recommended the Bank Heist for starters, but you need to see it yourself.
This activity is ideal for team building or trying to exercise your mind by decoding clues in a limited time stamp. There is also an indoor shop where you can buy escape room merchandise.
4. Valley Brewing
Valley Brewing is the place to go in Stockton for great live music and a cozy restaurant. The Craig Family bought the business in 1997 and quickly redeveloped it to have a large banquet facility with an extended outdoor area. Plus, it offers a take 5 Jazz club and a valley market.
Valley Brew has several large-screen TVs and signed sports memorabilia from hockey, baseball, football, and local sports legends. They serve generous portions of your meal, causing you to return for more. A live jazz performance will also put you in a good mood.
The diner serves authentic California cuisine, including pub-style appetizers, fresh salads, gourmet pizzas, hot sandwiches, burgers, and southern-inspired entrées. Individuals under 21 cannot consume their finely crafted beers, but they can obtain non-alcoholic beverages to accompany a delicious meal.
5. Sky Zone Trampoline Park
Sky Zone Trampoline Park, inside the vicinity of Sherwood Mall, is another place to go for fun. This vast place for everyone is part of a chain of indoor trampoline parks that offer freestyle hopping, dodgeball, exercise programs, and other activities.
They provide expert hosting and are the best pick for gatherings, fundraising events, birthday celebrations, and other special occasion festivities.
The Sky Tower, in which you can take your foam zone to new heights, is one of the major attractions in this hot spot that you should try. Parkour Blox, Freestyle Jump, Sky Slam, Toddler, and Challenge Zones. You can also sign up for their dance club and sensory-friendly programs.
Sky Zone will provide you with a one-of-a-kind and thrilling experience due to its expansive space where you keep on moving, exercise your body, and make friends with other people. Make the most out of your time spent here!
6. Bob Hope Theater
The Bob Hope Theater is in Stockton's most iconic downtown building and is monikered as a city landmark. This venue has 2,042 completely reconditioned red velvet chairs, state-of-the-art audio, lighting, rigging structures, and enlarged washroom and concession facilities.
The hotspot is more than just an entertainment venue; it is also a historic site, listed on the National Register of Historic Places and boasting a marble mosaic surface that encapsulates a 1,200 square foot area in the lobby features a 1928 Robert Morton theater organ.
The Bob Hope Theatre is a one-of-a-kind architectural marvel that everyone should see. However, there are no available food vendors during events inside the venue.
You can expect to see significant events such as a year-round live theatre, stage plays, concerts, social occasions, a classic movie theater series, and comedy shows here. The old theater will intrigue your interest and make your viewing experience unforgettable.
7. Stockton Indoor Sports Complex
If you're looking for a great leisure space in Stockton with a large roller-skating rink, check out Stockton Indoor Sports Complex. This ample space, which opened in 2010, includes fun stuff for everyone, such as ball games and other sports-related activities.
Roller Hockey, Roller Skating, Indoor Soccer, Roller Derby, and Volleyball are all available at the Stockton Indoor Sports Complex, fit for all ages.
Furthermore, this is a popular venue space in the city for birthdays and anniversaries, rink rentals, and private events. So, whether you want to practice your skating talents or unleash your sporty side, this place is for you.
There is an indoor football league for ages 4 to 16 and some fun and friendly games provided by the Stockton Roller Hockey Club. Because there is also a full-service snack bar, they do not allow outside foods and drinks at this venue.
8. Regal Stockton City Center & IMAX
There are a few movie theaters in Stockton, but the Regal Stockton City Center & IMAX should be on your list if you come here. This film hub is a subsidiary of the Regal movie theater chain, one of the largest and most successful motion picture providers in the United States.
Everyone will appreciate the iconic features of each Regal location, including the one in Stockton, thanks to its premier seating and many digital formats option such as IMAX and 2D. It also has excellent Dolby audio and features newly released blockbuster movies in each theatre.
If you happen to be in Stockton, go to the Regal Stockton City Center to see a movie. Enjoy the reclining seats in each of the 13 auditoriums. In addition, the food counter outside sells classic movie snacks such as popcorn, hot dogs, and fries, which make excellent side dishes during a movie screening.
9. Indoor Adventures Stockton
Indoor Adventures Stockton is another worthwhile leisure facility. This venue, which opened in 2018, is a children's amusement center located at 3252 Tomahawk Drive. It has a great event center for any occasion and a swimming pool and other recreational activities for everyone.
Aside from its fantastic waterpark features, its arcade games provide a whole new level of entertainment. Plus, their game room has several educational activities if you opt not to swim in the pool.
A sports turf field is available for basketball, football, and sports in general. You can also rent the space for a friendly match or just for your family to have a good practice of your ballgame skills.
One of the best things about this place is the Video Game Lab and playground. Have a great time getting soaked in the water space or sweating it out on their extensive fields, which will leave you all exhausted.
10. Banner Island Ballpark
The Banner Island Ballpark is one of the landmarks that make Stockton famous in sports. It is the home court of the Stockton Ports, a California League team minor league affiliate of the Oakland Athletics. With 4,200 fixed seats, this massive space on the Stockton waterfront seats 5,200 folks.
This massive ballpark is part of a waterfront project management phase in Downtown Stockton and includes a high club seating space and picnic areas. On August 10, 2008, the Stockton Cultural Heritage Board awarded the venue a historical certificate and designated it as a heritage landmark.
Experience a great fun watching a live game of the Stockton Ports in the Banner Island Ballpark. Also, things are not allowed inside the premises, including coolers, food, cans, bottles, plastic or boxed liquids, and backpacks or bags.
11. Stockton Arena
Stockton Arena, the residence of the American Hockey League's Stockton Heat and the NBA G League's Stockton Kings, is a famous indoor venue in Stockton that made its debut in December 2005 and seated 12,000 fans. This prominent venue is part of the Waterfront Entertainment Center in the downtown district.
Stockton Arena is the location if you want to see great hockey or basketball in California, on-ice happenings, live music performances, or large conventions.
There are 5,000 square feet of a conference center, ample backstage facilities, and 24 Luxury Suites among the amenities. In addition, the management used the iconic Daktronics four-sided video screen and scoreboard to enhance a fantastic sporting event here.
Witness several of the most exciting matches from home games and popular indoor entertainment such as Disney on Ice and music events featuring all your local and national artists performing on stage.
With so many great options, your lists will undoubtedly become jumbled about what you should prioritize. If things get out of hand, we sure got you!
Our guide organizes the best activities and hotspots to visit, so you do not have to decide where to go next in Stockton.
We enjoy compiling the best travel guides for you, and we hope you enjoy reading them as much as we do! See you in our following trip guide! Please leave your suggestions and experiences in our comment sections if you have some great places to add to our list.