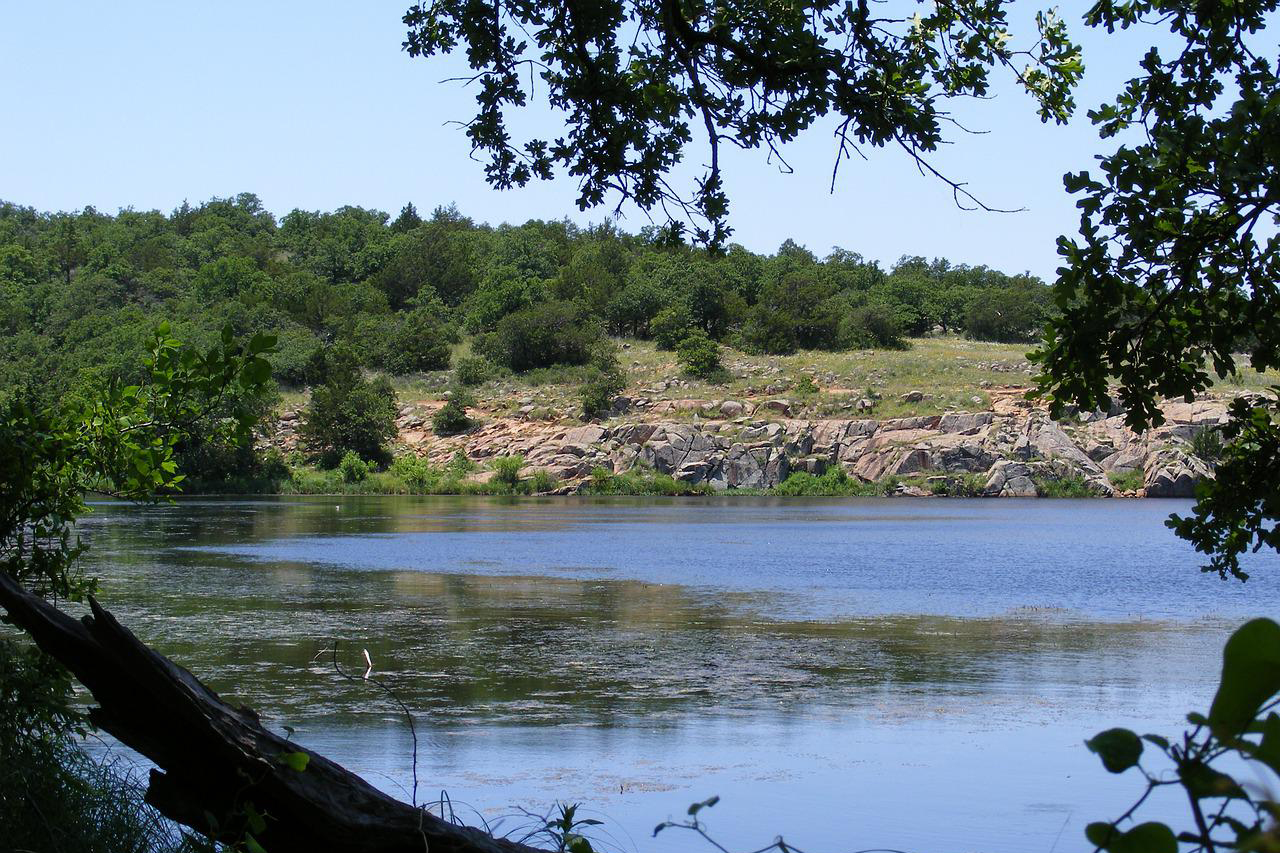 Wichita, the State of Kansas' most significant city, stretches about 166.52 square miles and is unquestionably a fantastic site to explore. It is known internationally as the "Air Capital of the World" and the origin of the world-famous fast-food companies Pizza Hut and White Castle.
This community in South Central Kansas is much more than a hub for aircraft and aerospace companies. There are many different causes to spend your weekends and free time here, especially if you are under 21 and quickly looking for a new adventure.
We know it is exhausting to write everything down. Thus, this article will help you fill your list of the top 11 best things to do in this Midwest metropolis. A few highlights from our hand-picked itinerary include several world-class museums, amusement options, dining spaces, and escape rooms noteworthy on your checklists.
1. Crown Uptown Theater
The iconic Crown Uptown Theater in Wichita 1928 has been a local favorite Theatrical style venue. Keeping with the city's history, they transform this facility from a first-run movie theater to the now-famous huge performing stage.
The open-to-all destination has a large area for dinner and show activities. The place hosts important happenings such as theatrical plays, concerts, marriages, receptions, banquets, and parties. While enjoying dinner with your family and loved ones, you will undoubtedly appreciate watching any performance on stage.
Enjoy a night of fun and a full meal only at Crown Uptown Theater. Crown Uptown Theater's stage plays include a dinner prepared by a local Wichita restaurant such as the Wichita Subs, with the menus changing daily to ensure you get the most fabulous meal in town. You will also get a hassle-free admission when you purchase your tickets online.
2. Keeper of the Plains Plaza
The Keeper of the Plains Plaza is the home to one of the most well-known sculptures in Wichita, and it has earned a worldwide reputation among the top tourist attractions in town.
The plaza houses The Keeper of the Plains monument, a 44-foot Cor-Ten steel artwork by Kiowa Comanche sculptor Black bear Bosin, close to the Mid-America All-Indian Center at the junction of Arkansas and Little Arkansas rivers in Wichita, Kansas. The Keeper of the Plains, situated on a 30-foot granite point, will let everyone view it from afar.
Because the bridge and monument illuminate nighttime, an evening stroll is one of the most beautiful things to do here. It is also an ideal location to run and have a long walk.
In addition, the square contains intriguing displays to which you can pay attention and learn history through them. If you are in the neighborhood or planning a trip to Wichita, do not forget to pay a visit here.
3. All-Star Sports Entertainment
The All-Star Sports Entertainment is yet another leisure hotspot in Wichita that you should visit.
This family fun center caters to people of all ages and offers a variety of activities. You will find everything you need here, from birthday parties and group event venues to incredible sports and entertainment.
This facility is a popular weekend hangout for everyone because of its various arcade games, Go Karts for kids and adults, bumpers boats, laser runners, and miniature golf. It has a two-story building with ample open space that caters to an 18-hole mini-golf course. You will get dazzled by the number of options available.
If you are hungry after hitting many strikes in the batting cages, bowling, or playing eighteen holes of golf outside, there is an on-site food service where you can grab snacks. Get another height of adventure here at All-Star Sports Entertainment.
4. Chicken N Pickle- Wichita
Another one-of-a-kind dining and entertainment space in Wichita is the Chicken N Pickle- Wichita. This lively establishment on Greenwich Road features a casual eating restaurant, fantastic outdoor courts, a bar and entertainment space, and a fabulous patio for everyone.
Chicken N Pickle in Wichita is known for its pickleball courts, but it also has significant places for games, both indoor and outdoor, that you may enjoy with your friends and family.
There are ten pickleball courts, two bocce ball courts, four shuffleboard courts, a bar, an entertainment area, outdoor lawn games such as Jenga and Corn Hole, and a gaming room with ping pong and televisions.
Aside from the better games, there is occasionally live music performed by local musicians and other events happening on a site. For your food option, check out their 316 Specials menu.
5. The Original Pizza Hut Museum
If you like pizza, especially Pizza Hut, you should go to The Original Pizza Hut Museum. Wichita State's campus facility is now a free Pizza Hut Museum open to the public for tours.
In 1958, Dan and Frank Carney established Pizza Hut. Since then, the business has become one of the world's largest pizza chains. The old building is now an exhibition at Wichita State, and you can see how this property was once a perfect location for these two young entrepreneurs.
This renowned icon is a great learning space for Wichita visitors and locals. You will enjoy browsing the old things, including the first-ever pizza pan used and the original Pizza Hut sauce recipe, which the owners scribbled on a napkin. This unique cultural gallery should be on your list of places to visit because of its rich history.
6. The Alley Indoor Entertainment
Another Wichita local favorite that will keep you entertained is The Alley Indoor Entertainment.
This place has been a family-owned amusement center servicing customers in the neighborhood since 2004. Everyone is welcome to attend and enjoy a world of fun and excitement.
The Alley Indoor Entertainment is known as one of Wichita's top bowling alley spaces, but it is much more than that. Their facility includes a bowling alley with thirty-two lanes, indoor-electric go-karts, a Laser Maze, a giant arcade, billiard tables, and a sports grill. Because of its many attractions, the site is full of people of all ages, especially on weekends.
AJ's Sports Grille is the place to go if you need to refuel after a complete game. Order their renowned 29″ Superdome Pizza with a cold drink to recharge or choose exquisite entrees from their Grill Menu; there will be something for you here in one of Wichita's most exciting amusement spots.
7. Escapology Escape Rooms Wichita
Escapology Escape Rooms Wichita is a mind-bending adventure game that every person under 21 should surely experience. This enjoyable activity is Wichita's first quality real-life escape game experience. Do you have what it takes to flee?
It would help if you worked together as a team with your friends and family to escape from an exquisite setting in less than an hour by cracking codes, analyzing clues, and picking locks. You can choose between six themed games to exercise your mind and practice critical thinking.
If you want to enjoy Escapology Escape Rooms Wichita, you need to try the highly recommended Antidote game for starters. Then after the accessible round, hop into the following themes: Cuban Crisis, Lost City, Scooby-Doo Spooky Castle Adventure, and Budapest Express. For the professional and the most challenging escape room, head over to the Mansion Murder. Try your escape instinct here!
8. Botanica, The Wichita Gardens
The Botanica, The Wichita Gardens is a physically and emotionally pleasant, restful spot located at 701 North Amidon in Wichita. It is city-owned and administered by Botanica, Inc. as part of the Wichita Park System. The botanical gardens are around 7.12 hectares and opened their gates in 1987.
You should not miss the greenhouses and woodlands if you visit the area.
The aquatic collection, the butterfly garden, and the 2,880 square foot butterfly house are features in this area that keep tourists and residents coming back. Plus, new amenities include the Fireplace Patio, with a centerpiece of a fireplace that stands 10-feet tall and ignites at the flip of a switch.
The changing season comes with a surprise: spring yields 50,000 tulip bulbs, autumn yields over 5,500 chrysanthemums, summer yields prairie wildflowers, and winter delivers 12,000 pansies and red-twig dogwood. Wichita's picturesque hotspot is unquestionably a picture-perfect zone.
9. The Arcade
Wichita has amusement attractions that you should not miss if you visit the city. The Arcade is another high-ranking entry on our list that you need to add to your itinerary.
This hotspot is unique from other Arcade games because they set the space to free play, with no tokens required, allowing you to play all day. The place's location is near downtown Wichita.
Approximately sixty-seven arcade games and equipment are available, including classics such as Pac-Man, Punch-Out, and Burger Time. Additionally, Pinball Machines are another option for you to play here.
Furthermore, The Arcade hosts birthday parties and other events and block hours for your group of friends. If you want to take home keepsakes from your visit, they have a shop that sells all items associated with this gaming location.
10. The Room – Wichita
A trip to Wichita would be incomplete without stopping at The Room- Wichita. This game escape room is one of the best hobbies for twelve and up. Each room has an essential rule: you have one hour to understand the clues, solve the difficulties, and decode the riddles to achieve the zone's goals.
Because each area is private, you will be able to spend quality time with your family and friends while participating in a fun activity. Also, if you complete your target in less than 60 minutes, you will be at the top of the rankings. What a way to brag, right?
Each room may accommodate up to twenty-four people. The Temple of Tinar is among the most strongly recommended rooms to try. If you want to change it slightly, you can go with Area 51 S-4 or Midnight in Morocco. Experience a one-of-a-kind escape room adventure only in Wichita.
11. Museum of World Treasures
Wichita is unquestionably rich in culture and history, evidenced by its educational associations, including the Museum of World Treasures. The museum has three floors of displays with a diversified collection spanning different disciplines of study and a wide variety of subjects such as dinosaur fossils, prehistoric creatures, and Egyptian Mummies.
This non-profit business began operations in 2001 in the "Farm and Art Market" in Old Town Wichita. There is a diverse group of fossils and human history on the first floor, including the renowned Ivan the Tyrannosaurus Rex.
The second floor includes Military history, presidents, and nobility worldwide, and the third floor has a rich display of American history.
There are other notable collections from about three hundred collectors, encompassing pre-Hispanic times, Royal Art of Asia, Mesopotamian antiquities, etc. In addition, the Museum of World Treasures offers programs for all ages, such as summer camps, field trips, and other events.
Wichita does have several unique places that everyone, especially those under the age of 21, will appreciate during their stay.
If you are searching for a terrific city to explore in South Central Kansas, go to Wichita. The "Air Capital of the World" takes under its wing a range of notable locations that provide not only entertainment but also education to all. You will not be disappointed.
We value you seeing our website and reading our list of the top activities to do. We look forward to knowing about your tale too! If you have something to say, please put it in the comment section so that we can discuss it. Thank you very much!