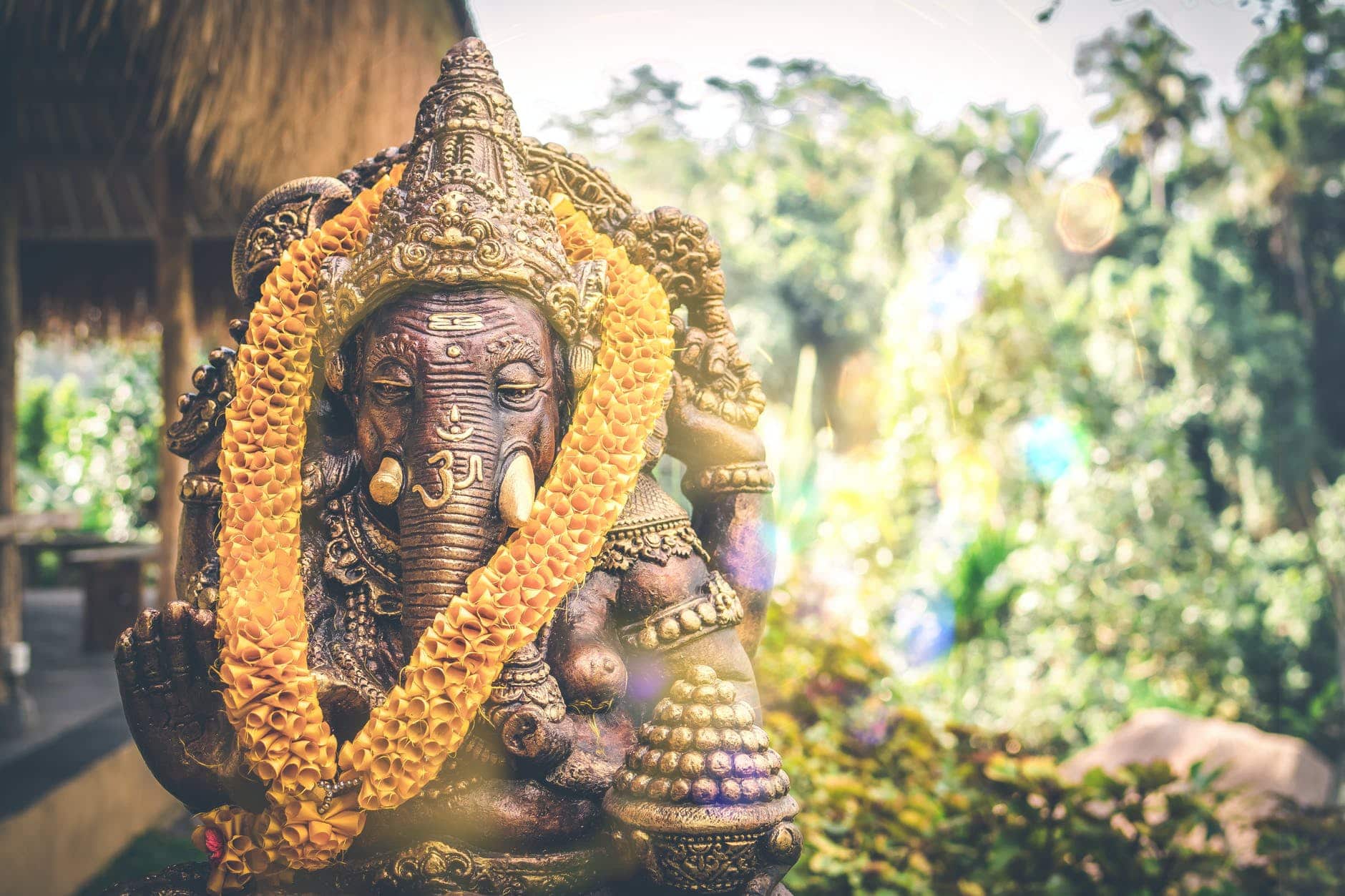 India is a land of mystery.
Over the years, it has been a country that provides nothing but a rich culture and sumptuous food.
And with its great architecture and rich history, who can ever resist the idea of visiting? Besides, you already know by now that India is more than just the Taj Mahal.
India is full of beautiful and majestic architecture. It has great food and rich culture. Aside from that, its people are some of the friendliest in the world.
If you are from the US, when is the best time to visit then?
India is best from the months of October to March. The reason for this choice is the weather. By this time, the country is sunny, warm, and dry.
Although with clear, blue skies, the north can be a bit cold. This is true, especially during December and January. The nearer you are to the Himalayas, the colder it gets. Plus, you get fog as well once in a while.
The south during this time can be warm.
During this time, tourists also flock to the country. Hotels may be a bit more pricey when you compare it to other months. When I say pricey, I am talking about a few dollars more than when you visit in other months.
Speaking of other months, April and May are also lovely options. They are nice but not as nice as October to March. April and May are months when the country enters the monsoon season.
Expect a few thunderstorms and some occasional rains.
By June until September, it will be the monsoon season. By this time, it will be raining every day. However, I must say that the south gets monsoon first before the north.
Around June, the weather in the north will still be cool with occasional rains. By this time, the south would already be drenching with rains.
The north gets its fair share of the monsoon rains around July until it ends in September.
So, when is the best time to visit? It should be a matter of preference. If you don't mind the rain, the monsoon is a fine season to visit. There are fewer tourists. The flights are cheaper. The hotels drop their rates.
If you don't like occasional floods and the rain, you must go anytime from October to March. You would have enough opportunities to visit the sites without fear of rain. Plus, the weather would be cooler. Expect a crowd of tourists.
No matter which month you visit, India would always be worth it.
Do I need a visa to go to India?
Yes, you need a visa before you go to India.
Some countries can enter the country without a visa. But for most countries, the US included, one must secure a visa before going to India.
Another obvious need, which you already know by now, is a valid passport. The passport should have at least two blank pages. It should also not be expiring in the next six months.
As I am sure you are traveling to India for tourism purposes, I will discuss more of it here. If you are traveling to India for work or any other purpose, the process is different.
So, for those visiting the country for tourism purposes, you can apply online. You can send in your application to www.indianvisaonline.gov.in.
When applying for a visa online, be careful. There are tourism agencies that have precisely the same look as that of the government. Always check the website you're in.
I myself had seen a scam once when I applied for a visa online a few years ago. It looks exactly like the government's website. I am not saying these are illegal sites. In fact, they are all legit, only more expensive.
So a tourist visa costs $35. It should be able to allow you to stay in the country for 30 days. It would be best if you also had a visa before you visit India.
The processing is pretty straightforward. You apply online, submit your documents, pay, and wait for your visa. It's that easy.
Once you have applied for a visa, you wait for the results in your email. Also, the processing is relatively short. It takes about 3 to 4 days before you get your visa.
As for the chances of visa approval, the Indian government is welcoming to tourists. They approve more than they don't. So, don't fret much about it.
What is the best way to travel to India?
First of all, India is a big country. Traveling the country from the north to the south would take you weeks to complete.
But the thing about India is that it has a rich culture. Every city, every little town, every corner has unique cultures. It would be unfair to just pass by without immersing yourself in these traditions.
If you intend to stay in every city at least for a few days, it will take you months to complete your travels in India.
This is why, when traveling to the country, you need to know about which parts you are visiting. Is it the north? Are you going to the south? Or would you want to stay in Central India?
The best way to travel to India is by plane. There are flights that travel from JFK in New York direct to India.
But which part of India should you visit?
India's cities are accessible through its comprehensive railway system. If you plan on visiting the north, getting flights to Delhi is advisable. If not, Delhi, your second best bet would be Mumbai.
But there are some parts of the north that also have access to cities. For sure, when you go to India, you are eyeing to visit the Taj Mahal in Agra.
Agra is accessible through trains or buses. You can travel from any of its key cities like Lucknow, Delhi, or even Jaipur. These cities, Jaipur and Lucknow, also have bigger airports that service international flights.
If your plan is to explore Rajasthan's region, Mumbai or Delhi is the way to go. From Mumbai alone, you can explore Udaipur. In fact, you can even go check out Gujarat from Mumbai, which is an interesting place.
Mumbai is an ideal hub. There are flights from Mumbai to the southern beaches of Goa. From Mumbai, you can also travel by train to Bengaluru, which, in itself, is a wonderful place to be in.
Another option is flying to Bengaluru, Chennai, or even Kochi. Flying into these cities gives you easy access to the southern regions. Here, you will find the region of Kerala and all its great massages.
India is one of the best countries to be in. It is diverse, rich in culture, and vast. You can never get enough with one go.
So, if you intend to discover India per region, you now know where to go.
How expensive is India?
In general, the country is not expensive. When you compare India with other destinations, it is, by far, one of the cheapest around.
Of course, when you go during peak season, you would be paying more. Compare it when you go during monsoon, the prices would be lower.
To give you an idea of how cheap it is in India, listen to this. You can get by with $35 to $55 per day. That already includes your mid-range hotels. If you want to check out hostels, it would be cheaper.
For example, boutique hotels cost around $10 per night. That's already decent. But if you want the more luxurious ones, you can always pay for more than $100. But why pay $100 if you can get by with $10?
When in India, food is one of the things you should enjoy. It is rich, diverse, and delicious.
Meals in India can be for as low as $0.25 to as much as $5. You have to know that this is already a full meal you're getting. If you are traveling with friends, it would be way cheaper to share meals of curry or a tandoor dish.
Attractions are also affordable. For example, the entrance fee to the Taj Mahal is about 13 dollars.
And if you have already purchased your Taj Mahal ticket, you can head to the Agra Fort. You get to pay half of the usual amount. Just show them your Ta Mahal ticket.
Transportation is also affordable. Depending on where you go, it can be for as low as $0.10 to as much as $4. If you are traveling from one city to another, it takes an estimate of $0.50 for sleeper buses to $1.50 for trains per hour.
This is always the rule when estimating costs in India. This is especially true for rides that are about 12 hours or more. Of course, this is not the exact amount you're paying, but use that calculation for you to estimate.
There are ATMs around. There are also money changers everywhere. But speaking of money changers, watch out for the usual scams.
In 2016, the Indian government already phased out their 500 and 1,000 Indian rupee notes as of November. Sometimes, money changers can give you these.
If in case somebody gives you these notes, you can refuse them. Ask for different notes.
India is cheap if you want to. It can also be expensive if you prefer it.
But one thing is for sure. Your travel to India will always be priceless.
Is India safe to travel?
One of the things India is popular for is food. Then there's the architecture and the culture.
But if there's another thing people know India for, it is dangerous to travel.
Let me answer this question.
Like when you head to another destination, you always have to take precautions. This is the same in India.
India has its share of bad people. But in general, I find the country to be friendly and safe. Of course, there are scams. But it takes research and a lot of common sense for you to avoid these scams.
Also, it is not only in India that you find scams. They're everywhere.
India has been getting a bad rap from the media. It is safe but exercise caution, always.
When in India, there may be a few things you also have to know.
Women should wear conservative clothes. The less skin you show, the better. Also, avoid deserted streets, especially at night.
When in India, you would also find people staring. Yes, they stare at you from head to toe.
While this may sound rude in Western countries, it is not in India. They are curious. Curious about you, your life, where you're from, etc. So, don't fret much. It's just the way it is.
In general, it was in India that I had met some of the most amazing and friendly people.
When the media and the world speak of India as a dangerous place, I was aghast. Yes, there can be dangerous areas in India. But each country has its share of dangerous places.
What I found in India is wonderful architecture and delicious food. And finally, India has some of the most genuine people around.
What should I avoid in India?
Aside from the usual scams, you need to know a few more things before you visit India.
One of these, which is also common in other countries, is on the matter of shoes. Never wear your shoes when inside temples. This is the same as well in religious places.
You would see some Indians wear slippers when inside temples. But these slippers are for use indoors. They are never worn outdoors.
Some shops also practice this. So, if you see some slippers outside a shop, better take those shoes off. Some Indians would tell you not to take off your shoes. Only then would you know that it's OK to wear your shoes inside.
Aside from that, there are also a few things you have to know. One of these is not giving or receiving with your left hand. They consider that as unacceptable.
Also, never point your finger. If you want to catch somebody's attention, say hi. Or wave, but not point with your finger.
Make sure as well that you do not touch books with your feet. That's disrespectful.
And oh, before I forget, do not show affection in public. People get unhappy with such displays of affection.
Avoid discussions about religion and politics. And when conversing with a local, they can probe a lot. They would even ask personal questions. It's normal. Do not take offense.
You should also avoid tap water. And speaking of drinking, I should tell you about bars in Indi. India's restaurants need an extra permit to sell alcoholic beverages. Expect bars and clubs to be rare.
Aside from these things, you should enjoy India.
There's nothing to fear when in the country. It is one of the best countries there is. And you should make sure to enjoy every minute of your stay.
So, when do I hear you say "Namaste"?