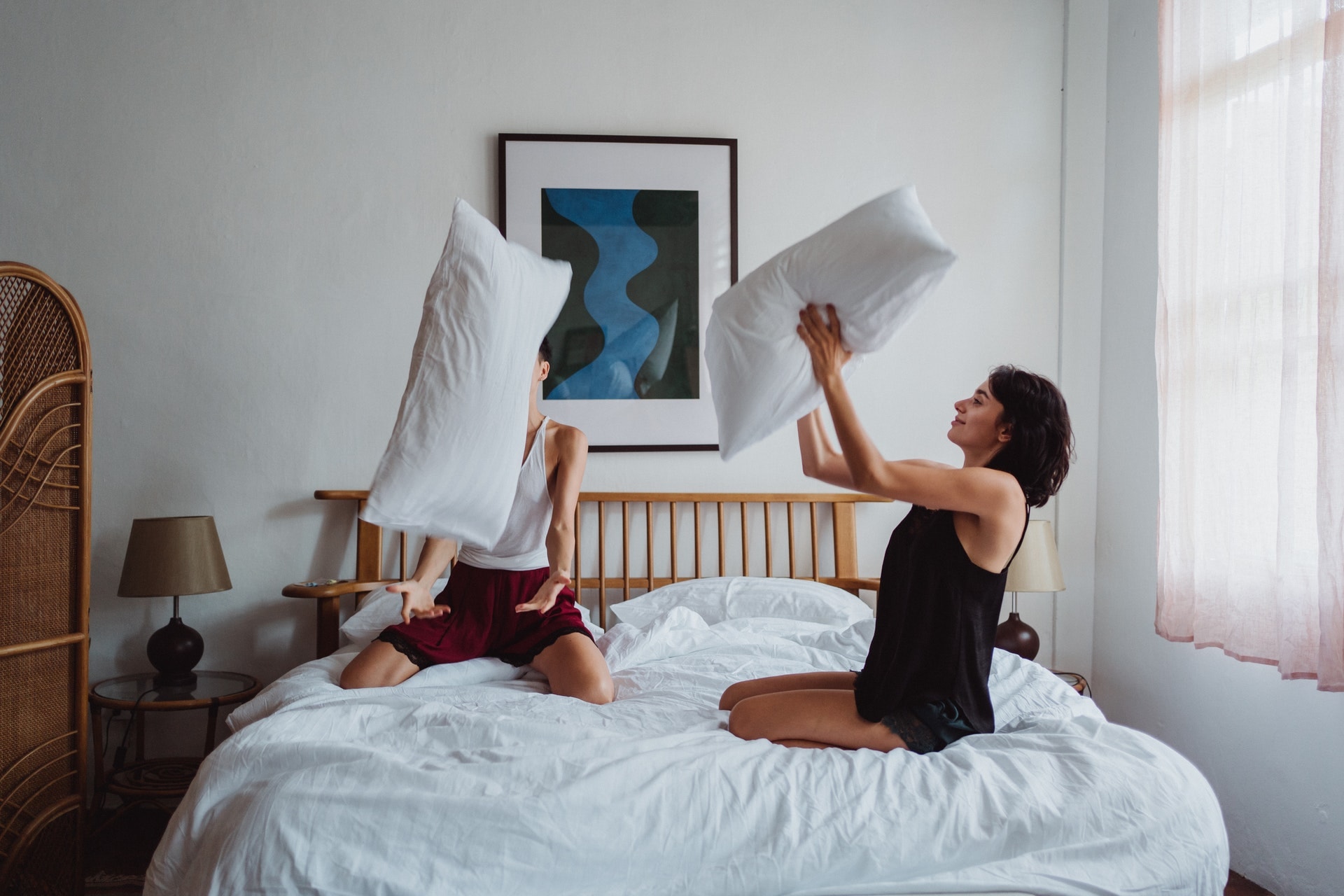 There are plenty of questions people have regarding dating and sharing a hotel room in a Muslim country. Rules and laws impose in an Islam country vary according to how they practice religion.
In Morocco, there are some confusions about what is and isn't allowed. The county has stricter and defined rules when it comes to unmarried couples. They have rules for individuals of different gender sharing a room in Morocco.
Unmarried couples are not allowed to share a hotel room in Morocco. Article 490 of their penal code prohibits premarital sex among Moroccans. People having an intimate relationship outside marriage can be jailed.
The penal code is based on Islamic law prohibiting individuals from being sexual. It may translate to foreigners or non-Moroccans as well. Hotels generally impose a blanket ban on unmarried couples sharing rooms.
Booking a hotel in Morocco, you will often encounter disclaimers. Moroccan citizens are not allowed to share a room with a foreigner if not married. The said penal code applies to foreigners as well. Nevertheless, it is not strictly imposed on visitors, unlike to Moroccans.
In case you book a hotel with the opposite sex, you will be required to present a marriage license. It is usual for the hotel attendant to ask you for a permit. They are required to question your marital status, especially when you are with a Moroccan. Confirming your relationship with your company is necessary before handing in the room keys.
Is it against the law to kiss in public in Morocco?
Hugging and kissing with people around is a form of public display of affection. Morocco has different laws relating to showing these kinds of activities in public. Some will even call it the 'decency law' in Morocco.
It is against the Moroccan law to kiss or hug in public. For them, it is an act of aggression against the religion as well as the Moroccan society. It is applied to unmarried Muslim couples and will have corresponding consequences.
The law is strictly enforced to Moroccan couples and not to foreigners. If you are a foreigner, you can still be affectionate to your partner to a bare minimum.
Morocco is a conservative country; showing an exaggeration might be frowned upon. You should always be mindful when you are with your partner in public spaces. Of course, you can give a small kiss on the cheek to your loved one, or do hold hands. You should do it discretely and conservatively to avoid any kind of conflict.
However, this rule may not apply during Ramadan. The holy month of Muslims is a form of fasting from food, waters and even desires. You are expected to act and respect Ramadan even when you are not a practicing Muslim.
If you want to visit Morocco during Ramadan, avoid the public display of affection at all costs. You might offend Muslims who take Ramadan very seriously.
Is dating allowed in Morocco?
Dating is a societal activity being practiced in all parts of the world. Some may view dating differently from others, yet it is still a way of getting to know a person more profound.
It is an activity taking place between people who are interested in friendship. It is entirely normal to date, and it is a universally accepted way of social interaction.
Dating is allowed in Morocco and is being practiced very discreetly. The country is a conservative one, and a higher level of decency is observed.
Moroccans date. The dating scene in Morocco varies. In villages and rural areas, dating can be very secretive. It is not normal to ask who is dating who. Unlike in more free countries like America, Moroccans do not date very openly. It is considered inappropriate in Morocco to talk about dating to people you barely know.
In a more developed city like Marrakesh, more people are dating. You can meet someone, both guys and girls, who are into the dating scene. They are found in clubs, and restaurants like other nationalities do when dating. You often observe them in public spaces, but they do not usually bring the person they are dating home.
Here are some of the exciting points on Moroccan dating culture:
Conservative Moroccan family

Plenty of Moroccans would rather date in public than bring their date home for their parents to see. Some Moroccans would be embarrassed about sharing this personal matter with their parents.

Parents are more conservative and stricter with girls when it comes to dating. They prevent their children, especially girls, from engaging in any action before marriage.

Virginity matters

They are pure and innocent before marriage still matters in Moroccan society. Engaging in premarital sex is a no-no, especially for girls. Some Moroccan women would rather date secretly than openly so that parents will not know.

Homosexuality is not acceptable

Morocco is an ultra-conservative Muslim country. People cannot openly declare that they are gay because it is still considered a sin. You will be punished by religion and state law as well.
Can foreigners get married in Morocco?
Since Moroccans are given restrictions in dating, while rules among foreigners are relaxed, the next question is, as a foreigner, can you get married in Morocco?
Of course, foreigners who are planning to get married in Morocco are allowed. The country does not restrict other nationals from getting married in the country.
You do not need to be a Moroccan citizen to be able to get married in Morocco. Foreign nationals are allowed to get married in Morocco. They must present the necessary documents to be able to get married in the country.
As a foreigner, you should prepare the following for you to get married in Morocco:
Birth certificate
Affidavit of nationality
Valid passport
Statement of no criminal record
Certificate of eligibility to marry
Once you have proven your eligibility to marry, you can now book the proper venue for the ceremony.
What is considered rude in Morocco?
Tourists are worried when visiting a Muslim country. They usually conduct a lot of research on things to do and not to do before going there for a trip. It is understandable to do your homework when visiting a culture different from yours. There are restrictions that you should know before travelling to a foreign country.
Morocco is a highly conservative Muslim country. Disrespecting Islam is considered the highest form of rudeness in Morocco. You will be in an uncomfortable situation when you are caught making fun of Muslim's religion.
Aside from that, here are the things you should be mindful of to avoid offending the locals in Morocco. The list will save you from a lot of trouble and will keep you away from jail. So, when visiting Morocco, always remember the following:
Not respecting Islam

Muslims practice their religion very seriously. Not respecting their religion is a significant offence. When visiting Morocco, you will often observe Islam practices that should be respected.

Muslims pray regularly five times a day, and they have the so-called adhan, call to prayer, that you will often hear. You should not feel annoyed even when you hear the adhan as early as 5:00 am.

Bargaining too hard

Muslims are merchants. They know how to sell goods, and they already developed a culture of bargaining. When making purchases in the market, avoid bargaining too much. They have a price ceiling, and bargaining beyond the selling price is disrespectful.

Always keep your cool

It is understandable to be extra cautious when visiting a foreign country. Not keeping your cool and acting paranoid all the time can be a little offensive. Locals notice when you are overly paranoid about scams and being taken advantage of. You need to stay calm and be more natural when interacting with the locals.

Avoid taking pictures of people, monarchy and police

Many tourists are fond of taking pictures in a foreign land. Of course, it is customary to take pictures but with much consideration to the locals. The monarchy, for example, should be respected at all times. Taking photographs of palaces is a form of disrespect to the monarchy.

Next, an authority like the police and military are well-respected. You should not snap pictures of them without their permission as well. The country is severe in terms of its national security. It is essential to respect their uniformed personnel as well.

Drones are prohibited

Some countries do not allow the use of drones; Morocco is one of them. Drones are illegal in the country. You should not bring drones when you travel to Morocco. Even the use of small toy drones will be confiscated once authorities saw you using them. Your passport might be held, and you are required to pay fines.

Dressing inappropriately

There is no dress code in Morocco, but you are encouraged to dress decently. It is a highly conservative Muslim country, and dressing provocatively might be offensive. It would help if you learned covering up in order not to offend the locals.
What should I know about Moroccan culture?
Morocco is a cultural melting pot. Aside from its indigenous culture, Berbers, it has influences from varying countries. You can observe Arab, African, Muslim, Jewish and Hispanic forces in Moroccan culture.
It is crucial to know about how Moroccans interact, practice Islam, make gestures, and speak to be able to blend in the Moroccan culture.
Here are some of the significant influences and beliefs that describe Moroccan culture:
Language

Language is a massive part of any country's cultural development. It plays an essential role in how a nation became as it is. Morocco, of course, is not an exemption. There are two official languages in Morocco, Arabic and Tashelheit. You will often hear locals speak the language. These languages are extensively practiced in both formal and informal situations, as well.

Religion

Moroccans will always identify themselves as Muslims. There may be some practicing other religions, but 99% of its population is Muslim. Islam has the most significant influence on how Moroccans conduct their everyday lives. Social interaction, customs, laws, and beliefs are heavily dependent on Islam laws.

Clothing

Again, Morocco is a very conservative country. Clothing should always be taken into consideration when visiting them. You should have a cover-up in villages and rural areas, especially in arms and legs for women. For men, you need to cover your shoulders and knees as well. Wearing proper attire, particularly in mosques, is very crucial.

Greetings and gestures

Moroccans are formal when interacting with other nationalities. They are polite and maintain a level of distance between gender as well. When greeting, Moroccans extends a handshake to show interest and formality. It is considered taboo to use your left hand as a form of any kind of gesture. The left hand is not allowed when eating as it is considered impure. All manners and greetings should be done using your right hand only.

Mosques

Morocco is really strict when it comes to Mosques. If you are not a practicing Muslim, you are not allowed to enter the mosques. Even taking photographs of mosques are banned in Morocco.

Tipping

There is a tipping culture in Morocco. It is entirely customary to tip for services extended to you. You are expected to leave dirham in restaurants and hotels where you dined. However, there is no outstanding amount of how much you should tip in the country.
Generally, Morocco is still a tolerant but conservative country. Foreigners are allowed to be who they are as long as they keep in mind the Muslim locals' customs and beliefs. They are incredibly hospitable to make your stay memorable and comfortable. As long as you keep yourself informed, travelling to Morocco will be a valuable experience.