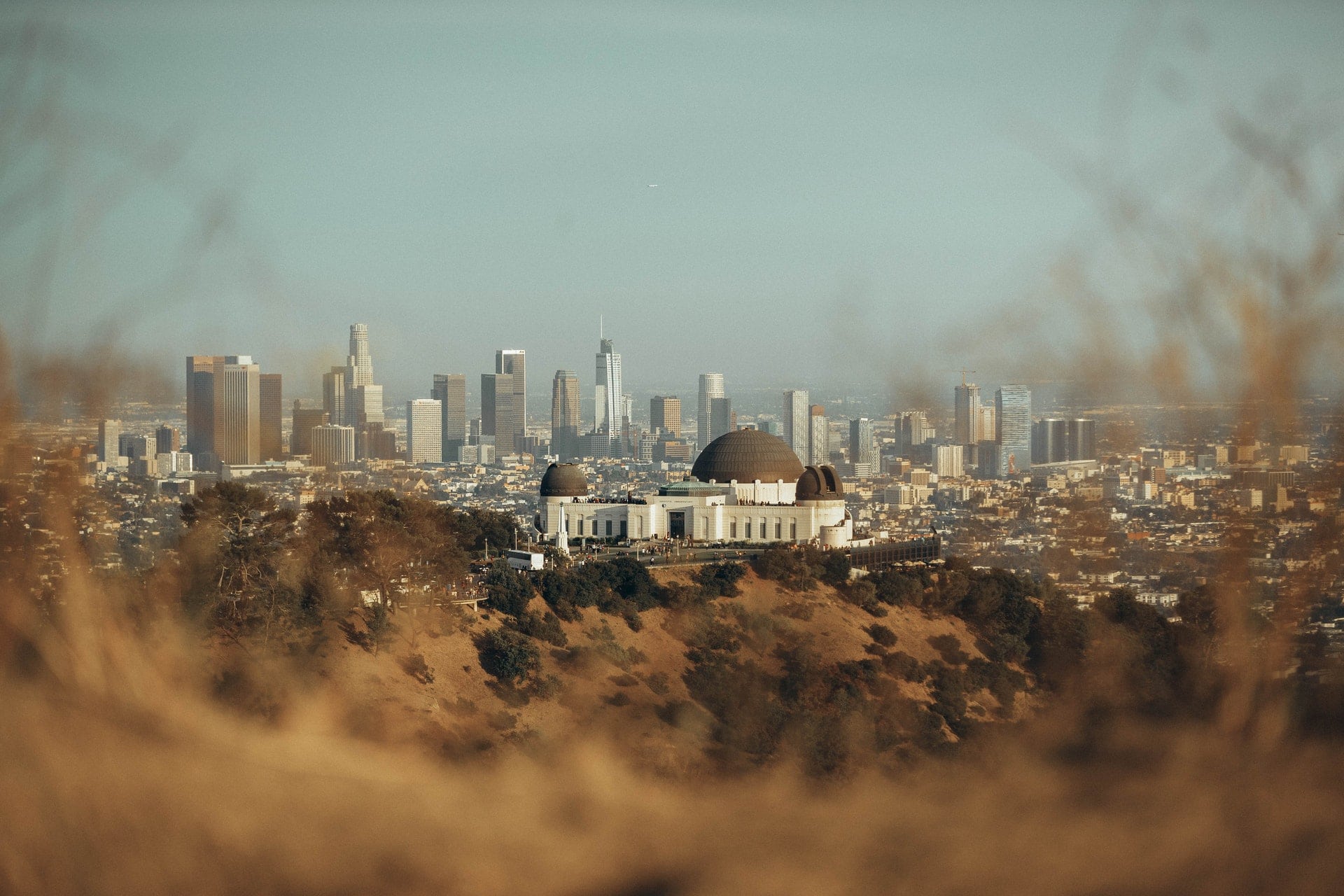 You know about LA as the City of Angels. But do you know its real name?
A Spanish governor once named it El Pueblo de Nuestra Senora la Reina de Los Angeles de Porciuncula. But that's an uber long name.
In English, it directly translates to The Town of Our Lady the Queen of the Angels of Porciuncula.
Did you also know that The Row's location used to be a place for free speech? Yep, it was the corner for free speech and numerous demonstrations in the past.
Los Angeles has a rich history. I am pretty sure such an account would be of interest, not just for visitors. It would also be interesting to those thinking of moving downtown.
Is downtown LA a good place to live in? – The Quality of Life Downtown
At the start of the 2000s, LA started to make its 360 degrees turn for the better. Yes, LA is still home to the homeless, which is an interesting way of putting it. Yes, we still see a fair amount of crimes downtown.
But if there is something I can assure you, it is that downtown LA is such a darling during the day.
There are a lot of things to do. There are museums, restaurants of many kinds, and breweries too. Plus, the art scene is superb!
Also, if you are a fan of the orchestra, the opera, or some such fine things in life, this is the perfect place to be.
There are a lot of great reasons to live in downtown LA. But there are a few things you have to know as well. Let's take a look at the good reasons as well as those that you need to know before moving in.
The Good Side
There is no reason not to love living in downtown LA. There is just so much happening here.
Let's visit.
It's A Walkathon!
LA ranks as the 13th walkable city in all of America. But not all of the city is walkable. There are some parts that are not.
When it comes to being super-walkable, downtown LA is the clear winner.
Why am I not surprised? Out of the many errands you do on a regular basis, most of them you complete by walking. Rarely you would ever need a car in downtown LA.
The city also aims to improve each locals' quality of life. As such, it has made the downtown area transit-accessible. Almost all blocks downtown have access to train stations and buses.
Plus, as of late, there is this bike-share program that the city has come up with. This would play well with Mother Nature. That, I am sure.
Diverse Tastes
Downtown LA is a feast to the palate.
Because of the city's diverse population, its restaurants are diverse as well. Each region is well-represented.
There is Asian food. There are Italian restaurants. There is a hub for the Latino flavors and a lot more.
Must I say more? Downtown LA is a feast to the palate. No matter what food you're craving, downtown LA has it.
Having a multitude of restaurants to your liking makes settling in downtown LA a pleasure. You no longer have to worry about driving for miles so you can celebrate an anniversary.
Restaurants and eateries, are walking distance away from home. You never know; they may even be just right at your doorstep!
Be Entertained!
One of the many things I like about downtown LA is the fact that anywhere you go, there is entertainment to be had.
First off, there's the Broad Museum. The Broad Museum is a haven for contemporary arts. If you are a fan of the arts, this is the perfect place for you.
Plus, there's the Walt Disney Concert Hall. All you need to do is to cross the street, and voila! You're there!
Downtown LA is full of sights to keep one entertained. There's the OUE SkySpace. There's also the Union Station. And if you prefer some Asian flavors, head over to Chinatown.
Downtown LA will never be boring. When planning to move downtown, you will never run out of options.
There will never be a boring day.
The Bad Side
Not everything downtown is desirable. There are those that are not.
Here are a few things that could surely cloud your day.
Am I safe here?
Downtown LA is safe, at least at a certain level it is.
Like any other city, the city of LA has a thriving homeless population. This is quite true, especially downtown. There are areas like Skid Row. These places are full to the brim with tents.
Despite these, downtown LA is still safe, especially during the day.
While it is not deserted at night, it is also an understatement to say it is safe. I myself would not go explore the area alone at night.
If it's a short walk from the metro going back to your hotel, that is fine. But if you are planning on doing a lot of exploring, think again.
Parking is a Nightmare
I know you don't want to hear this. But when living in downtown LA, you would find that parking your car somewhere is such a nightmare.
At least this part of the city is walkable. But if at times you need to use your car, brace yourself. Parking is, as they call it, the lowest circle of hell.
Dealing with parking problems in downtown LA is so hard to ignore. A lot of locals look at finding a parking spot as a total blood sport.
But if you can walk to your destination, why not?
Living in downtown LA is fine. You can walk, alright. But once you get into your car, prepare to shake your fist at how parking is such a hassle downtown.
The Heavy Traffic
I want to tell you something. No matter how much the city government tries to fix the LA traffic, there is just no solution to the problem in sight.
The problem had been with downtown LA for many decades. It has already become synonymous with the name itself. And there is nothing the government can do about it.
Surprised? Yes, maybe. But if you listen to people and officials talk about train lines and bike lanes, you might think there's a solution. But no matter how tangible it sounds, it has not worked for so long.
But I should be honest, though. These solutions have alleviated the congestion of traffic at some point. But it has never solved it.
So, if you're moving to downtown LA, the heavy traffic is something you need to accept. It is the city's way of life. You have to deal with it.
The Home of the Homeless
At the start of 2021, there are about 58,000+ homeless people that live in LA Out of this number, 36,300 are from the city of LA.
While the city of LA is huge, most of these homeless people live downtown.
And yes, the crisis is visible in this part of the city. Once you pass by Skid Row, there are hundreds of people living in makeshift tents.
From around 58,000 at the start of the year, the number of homeless people living in the city went up to about 66,000.
While the homeless problem is common in other cities as well, this is visible in LA. Much of the problems of crime are also attributed to the growing number of homeless.
How much does it cost to live in Downtown LA? – The Cost of Being Expensive
LA is one of the largest cities in the US. It ranks second, in fact.
When thinking about LA, one might think of the city being more affordable than the others. But no, it is not.
In fact, LA is one of the most expensive in the US. If you put a benchmark of 100 as the average cost of living in the US, Los Angeles sits at 195. That is almost double the percentage when it comes to the cost of living.
And downtown LA is never spared of these costs.
What makes it so expensive? Here, we take a look into which ones get the biggest chunk of the pie.
Keep reading.
The Good Side
Not all of Los Angeles is expensive. There would always be something that's affordable.
Take a look.
The Price of Transportation
When moving to LA, you will have a lot of options when it comes to transportation. One of the cheapest is the LA metro. It might seem hard to believe, but yes, they have a metro.
So, one-way tickets would cost you around $1.75. You can also get yourself a TAP card. You can use these for buses as well as for the metro's bike share.
There are also options like Uber and Lyft. But these are services you have to pay for. Rent a car, and it will cost you anywhere from $200 or up…
What is amazing about downtown LA is that it is walkable. And I know you are already aware of that.
Walking to errands would mean you don't have to pay for anything. Walking to work means you don't have to allot a budget for your transportation costs.
Walking to work means you don't have to gas up more often. And aside from that, you also get to have your daily cardio. What more could you ask?
Cheap Eats
When it comes to meal prices, Los Angeles has a wide variance between the cheapest and the most expensive. But on average, it can cost you around $45 per day.
Because of the stiff competition between restaurants, some tend to be cheaper. For example, for $35 a day, you would already have three decent meals for the whole day.
On average, a person can spend around $14 per meal in restaurants.
But of course, this would have to depend on where you eat. If you fancy steak and all that comes with it, it may cost you more for just a meal.
The Bad Side
Most of the time, cities tend to have a lot of disadvantages in costs than advantages. Downtown LA is no exception.
Well, it can't be the second most expensive city for nothing.
Here are the reasons why.
Rent
When it comes to residents in the downtown LA area, most of the people rent. And the rent is one of the most expensive commodities in this part of the world.
Upon checking, about 90% of the residents in this part of LA rent. Most of the time, we find them renting a one-bedroom unit that costs around $2,500 per month. For a one-bedroom apartment, that is expensive!
If that is what you pay for a one-bedroom unit, what more if you are moving with your family? That would cost you a lot.
But for those that can live in a one-bedroom apartment, $2,500 is a bit acceptable. The fact that everything is accessible compensates for high rental prices.
It's a win-win situation.
The Ups and Downs of Utility Costs
Most parts of California enjoy weather conditions always at the extreme. Once in a while, you would see a city reaching the triple digits during summer. And during winter, it can also be too cold.
This is the same in downtown LA.
And because of this, utility costs in downtown LA are also affected.
Your utility bill would vary depending on the weather conditions of the neighborhood. How much of the air conditioning systems will you be using during summer? Or how long will you keep the heater on during winter?
In a 915-square foot apartment, expect to pay around $200 per month on average. That's just the average. You can use that as your benchmark when you're thinking of moving to downtown LA.
Why work in Downtown Los Angeles? – The Hub of the High – Salaried
You already know by now that downtown LA is one expensive option. And so if you are still moving, it would be best to know the corporate landscape of the area.
How will it be able to sustain your needs? What are the good things about working in downtown LA? What are the bad ones?
Here's a discussion.
The Good Side
One of the best things about working in downtown LA is that you don't run out of options for jobs.
Here's a quick look at the corporate landscape of downtown LA.
A Variety of Industries
Downtown LA is nothing but a hub of many industries.
This paves the way for a lot of job opportunities, no matter your skillset. Because there are a lot of restaurants, hospitality-related jobs are in abundance. This is also the same as hotel jobs.
Aside from these jobs, downtown LA gets to present you with varying job opportunities. And all these pay well.
A Wide Selection of Jobs
When you think about it, this area of LA gives you jobs from blue-collared to office-based ones.
And when I say they pay well, I mean it.
For example, a software engineer can earn anywhere from $45k to $150k per year.
While I understand downtown LA is expensive, the salaries all makeup for the cost.
The Bad Side
What could stop you from working in downtown Los Angeles?
It could be any of these.
Will the Salaries Be Enough?
Yes, the salaries are higher when you compare it with other cities.
But yes, the cost of living is also 43 percent higher than the national average. For somebody who knows a lot about budgeting, this is not going to be a problem at all.
But when working in downtown LA, you get to encounter a lot of temptations along the way. Fancy a nice restaurant for dinner? Downtown LA has that. Do you need that new dress from a budding designer? Yes, downtown LA can give you that.
Downtown LA has all the things that you need as well as those that you don't. If you get weak in the knees at first sight of temptation, working in downtown LA may not be a good idea at all.
The Stiff Competition
People from all walks of life flock to downtown LA. All of them are in search of a job. This makes the competition stiff.
While you can always get a job in downtown LA, it may not always be the job that you dream of. Sometimes, it can be a job that you have to have just so you can get by.
If you have a dream job and you plan on working in downtown LA, you better be good. Or else, you will always be left behind.
Conclusion
In summary, downtown LA presents you with a lot of opportunities. The people, the art scene, the things to do – all these and more make living in downtown LA a great choice.
This part of the world is expensive, though. So if you got a job that pays well, you might as well move in.
But if not, better think twice.
You may not like it there.