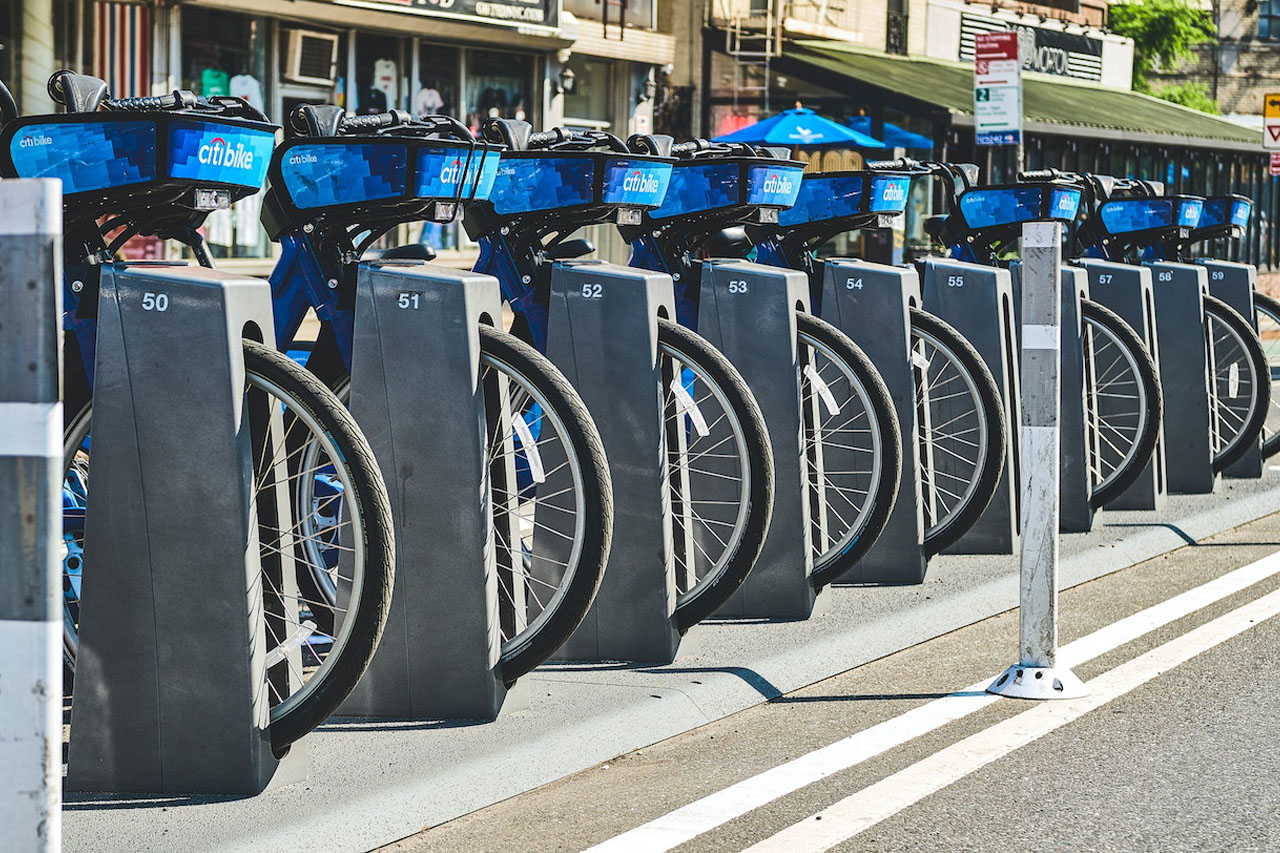 Citi Bike is an eco-friendly ride that is convenient and takes you around the city. It's worth it as alternative transportation for tourists and residents who want to avoid getting caught in the middle of traffic, chasing yellow cabs, or getting cramped riding the subway.
When Citi Bike started, it was only exclusive in New York City and later expanded to other parts of the country. Years passed, and Citi Bike now has roughly 10,000 bikes and more than 500 stations with a growing market of users.
However, there are still some people who are wondering whether using Citi Bike is worth it. Everything has pros and cons, and Citi Bike is no exception to this rule. As a result, it is only imperative to enumerate what are the things you can benefit from Citi Bike and the downsides:
A. Benefits of Using Citi Bike
1. Easy and fun to use
Riding a Citi Bike is relatively straightforward. You only need to follow a few steps, and you can experience riding it around the city for a fun and exciting moment:
Step 1: You must first join by downloading the app and deciding whether to go for the following options:
Purchasing Annual Membership
Day Passes
Single Ride
Ensure that you have linked your credit or debit card to the app or use your existing Lyft account as a mode of payment.
Step 2: Look for docking stations nearby your location and find an available bike. Punch in your ride code or your member key. You'll see if it's unlocked when a green light flashes.
Step 3: After unlocking the bike, you can start riding it and feel the breeze across your face. Be mindful of how long you prefer to use it, especially if you are on a tight budget since Citi Bike will charge you per minute after the initial 30 or 45-minute ride.
Step 4: Return your bike to any Citi Bike docking station. A green light indicates that the bike gets appropriately locked.
Cycling around the city is one way of appreciating the beauty of the surroundings, making it a fun and memorable moment for tourists visiting for limited days.
2. Convenient
Convenience is among the primary factors why Citi Bike sells a lot to people. Riding Citi Bike saves you from the traffic you may encounter when driving a car. Moreover, it also helps you avoid riding a cramped subway.
Another great thing why Citi Bike is convenient is you won't need to race with others having to hail a cab and getting pissed off when someone beats you to it.
Therefore, navigating around the city is more flexible, faster, and ideal if you ride a Citi Bike, whether going to work or exploring the place as a visitor.
3. Saves time
As mentioned, Citi Bike is a faster mode of transportation because it doesn't get you stuck in traffic, and you can pedal away as long as you follow the law.
You can avoid the highways and opt for a less crowded route to the destination on time.
4. Cheaper than other transportation
You get to save more by riding Citi Bike if you compare Citi Bike's prices with riding taxis and the subway. For instance, an annual membership of City Bike is equivalent to less than two months of subway passes.
5. Eco-friendly
Riding it is an eco-friendly option that is beneficial not only to your health but to the environment as well. Unlike taxis and cars that emit carbon dioxide and contribute to rapid pollution, Citi Bikes are an excellent alternative that promotes care for the Earth.
6. Accessible for tourists and residents
It is possible to use Citi Bike as a mode of transportation for anyone, whether tourists or residents. Citi Bike's annual membership is the perfect option for those staying in the city for over a year.
Meanwhile, Citi Bike's Day Passes and Single Ride are perfect for visitors who are only in the city for limited days.
7. Fitness and Exercise
Lastly, cycling is a great exercise that helps boost your mood and reduce stress. Thus, riding Citi Bike has positive health benefits that help you stay fit and in a good mood.
B. Downsides of using Citi Bike
Can be expensive

Sadly, Citi Bike can get expensive. Although its membership fee and initial prices are cheaper than other transportation, Citi Bike has extra fees you must look out for, especially when you are on a tight budget.

For instance, for those with Annual Memberships, Citi Bike will charge you $0.15 per minute if you use it for more than 45 minutes at a time.

Moreover, upgrades to e-bike charge an extra $0.15 per minute, capped at $3 if you ride for exactly or less than 45 minutes.

Citi Bike has plans to put up additional docking stations, which contributes to the 3% price increase aside from the consequences faced because of inflation.

Not feasible during winter

You can still use Citi Bike even during the cold months but think twice when heavy snow hits the area.

In addition, roads can get slippery, which requires you to pedal slower than before. As a result, you will likely have to pay an extra fee per minute at a time.

Docking stations issues

Another downside of riding a Citi Bike is its several docking station issues, as enumerated:
Limited docking stations make you take long to return and result in paying an additional fee per minute if you fail to return it on time.
Docking stations sometimes get full, pushing you to find an available slot where you can return your bike and lock it.
Citi Bike has flaws and advantages that are irresistible to ignore, especially if you hate the traffic and hassle of traveling from one place to another. Citi Bike is worth it, considering the pros and cons mentioned above.
However, depending on each person and what works for them, the question remains open.
How do I get a Citi Bike without paying?
Although Citi Bikes are cheap, you can get a Citi Bike without paying. The only free way to ride Citi Bike is if you are under the Citi Bike for Business Program. In this program, your employer shoulders the cost as part of company benefits to employees.
Citi Bike is a growing business; consumers face fees for its services. Nonetheless, it doesn't mean there isn't a possible way to ride it for free. You can use Citi Bike all year round if you are lucky enough.
If you check Citi Bike's official website, there offer programs strategically that cater to different markets. The Citi Bike for Business Program is in its list of programs and discount offers.
Unlike others, the Citi Bike for Business Program allows you to use Citi Bike without paying. However, such a program only applies to employers looking for a new enticing benefit they can give their employees.
With Citi Bike for Business Program, employers pay a subsidized cost of Citi Bike's Annual Membership. They can offer their employees a sustainable, easy, and convenient way around.
For instance, Citi Bike Annual Membership costs $15.42 per month or $185 if billed upfront yearly. With the Citi Bike for Business Program, employers will only pay $150 per sign-up instead, which is good for a year per employee.
Since the employer shoulders the cost, employees pay $0 unless they incur additional usage fees such as but not limited to:
Upgrading the bike to an e-bike
Trips over 45 minutes
Additionally, employers only get to pay for the employees who joined through the account. Citi Bike will also send an invoice to the company quarterly.
Unfortunately, the memberships are non-transferable. It means employers cannot buy one membership and share it among their employees to cheat the system.
On the brighter side, employees with an existing membership with Citi Bike can avail of the discount provided that:
Citi Bike will cancel your current membership so you can join the program instead, given that you signed up within the past 14 days.
If you have been a member for over 14 days, employees can avail of the subsidized rate once they come up for renewal and is still active employee.
Lastly, employees can use Citi Bike for other reasons not restricted to commuting to and from the office.
Thus, if you want to ride Citi Bike without paying, joining the Citi Bike for Business Program provided by your employer is the best and only way.
How can I get a Citi Bike discount?
Citi Bike offers several ways for you to get a discount. As long as you are eligible for the following discount programs, you can sign up for deals: Citi Cardholders, NYCHA and SNAP, JCHA, HHA, and NJ SNAP, CDCU Members, and Veterans and Military Discount.
Prices are rising, and one of the most efficient ways to save money is to look for discounts which you can also get from Citi Bike. Before anything else, it is essential to know that only a selected group can avail of a special deal.
Therefore, you'll likely not get a discount if you don't fit the requirements. To know if you can avail and how to get the discount, please refer below:
1. Citi Cardholders
Those who use eligible Citibank credit or debit cards at checkout can receive a 10% discount on their Citi Bike Annual Membership. However, you can combine the Citi Cardholders discount with other promotions.
Also, it applies only to purchases of annual memberships directly made by the account holder and does not apply to gift certificates.
2. NYCHA and SNAP
If you are eligible for the NYCHA and SNAP, you have a discounted membership of $5 a month. Citi Bike's NYCHA and SNAP discount is in partnership with Healthfirst and aims to grant cheaper membership fees for the following residents:
NYCHA or New York City Housing Authority residents ages 16 years old and above
SNAP or Supplemental Nutrition Assistance Program recipients 16 years and older
To be able to get the NYCHA and SNAP discount, you have to provide the following documents to verify your eligibility:
For NYCHA residents: NYCHA account number, which you can find on your tenant rent bill
For SNAP recipients: EBT card number
Credit or debit card
Due to the new City Bike app, there is a $5 per month plan with automatic renewals for NYCHA and SNAP residents who enrolled for a membership.
Please note that the discount only applies to the membership fee. Therefore, excluding the extra fees charged to you if you ever opt for an upgrade or biked out longer than the supposed time.
3. JCHA, HHA, and NJ SNAP
JCHA, HHA, and NJ Snap have a similar process and discount coverage with the NYCHA and SNAP. The only difference is it is for the following residents located in New Jersey instead of New York with ages 16 and up:
JCHA or Jersey City Housing Authority
HHA or Hoboken Housing Residents
NJ SNAP or New Jersey Supplemental Nutrition Assistance Program
For JCHA and HHA residents, they need to present the following requirements to sign up:
HHA card or JCHA account number and tenant rent bill
Credit or debit card
Birthdate
4. CDCU Members
Besides the ones enumerated, Citi Bike also offers discounts to CDCU Members with low income. Those who are eligible will enjoy a $5 monthly discounted membership.
If you are a CDCU or Community Development Credit Unions member with low income, you must visit one of the participating Credit Unions below to verify your eligibility:
Lower East Side People's Federal Credit Union
Brooklyn Cooperative Federal Credit Union
NYU Federal Credit Union
To sign up for the CDCU Members discount, you need a gift code from one of the participating credit unions.
5. Veterans and Military Discount
Citi Bike's Veterans and Military Discount is the business' act of appreciation to those who have served the country, whether they are a reservist, active and retired US military personnel, or veteran.
Those eligible for Veterans and Military Discount will enjoy a $35 off Citi Bike Annual Membership. To sign up and verify eligibility, all you need is to attach a copy of any of the following documents to the button provided on the website:
Active duty military form
DD214
Current orders
Award citation to the help center form
Citi Bike will issue a one-time promo code once the verification is complete.
Aside from the ones on the list, you can also find random Citi Bike discounts at:
Citi Bike's official website
We Thrift
Deal Spotr
RetailMeNot
Also, check out Citi Bank's Management Benefits Fund, which reimburses the Citi Bike Annual Membership total cost of the non-unionized personnel of the City of New York.
Citi Bike is a terrific mode of transportation with numerous benefits that make it worth it, regardless if you are a city resident or a tourist. To minimize expenses and avoid extra fees, you can apply for discounts or ensure you return the bike on time.