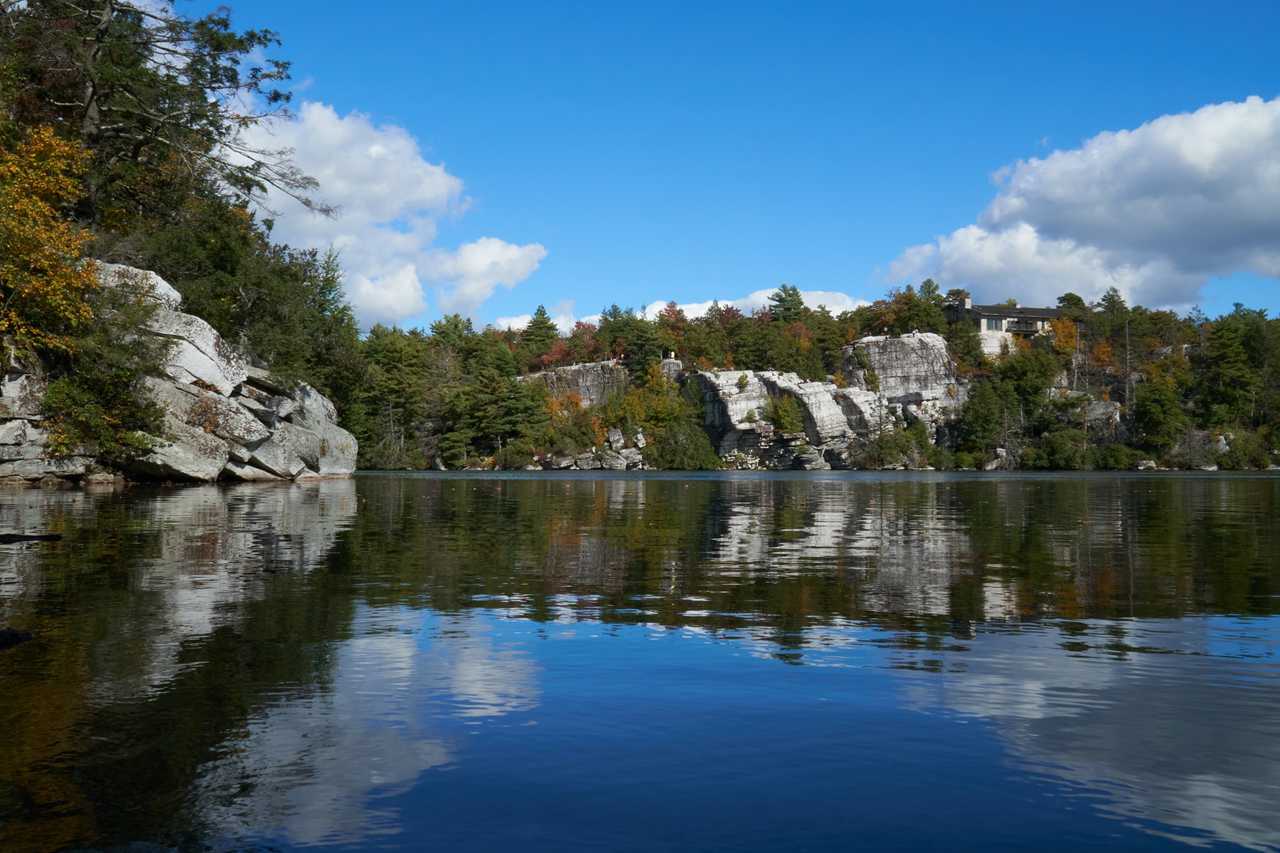 Rochester, New York, is a growing metropolitan region that can also be your most incredible tourist goal in Monroe County. It is also monikered as the "Flour City" in the United States.
It is a small community with a total area of 37.17 square miles with a rich culture. Despite its tiny size, it features various hotspots worth seeing and deserves recognition.
This metropolis is known for its top locations where you can get around without using a car. These zones are in the downtown district.
There are numerous reasons why Rochester should be your next tourist visit, just next to New York City.
So, today, we have produced a list of the +12 top things to do in town, including local favorites, public parks, entertainment venues, and bars that will make your visit memorable.
1. Highland Park
Highland Park, located on Reservoir Avenue, is one of the most attractive attractions worth visiting in Rochester.
You can find over 1,200 lilac plants representing over five hundred types at Highland Park, which spans 150 acres. There are also woody plants such as Japanese maples, sweet-scented magnolias, and various tree species.
You may view additional attractions here, including a natural amphitheater, underground garden, a Gothic-style building known as "Warner Castle," and Lamberton Conservatory, the most incredible things that I enjoy.
The conservatory also holds the annual Lilac Festival, the park's centerpiece, and draws thousands of locals and visitors. You also see a section with the most extensive rhododendrons and azaleas.
The venue's walkways make it simple to explore. So, put on your sneakers since you will be doing a lot of walking here. Indeed, this place is among the top spots you need to put on your list.
2. Seabreeze Amusement Park
Rochester's Seabreeze Amusement Park is another fantastic site where you can enjoy and have fun with your family and friends.
This enormous amusement site on Culver Road has around sixty great activities. Adult rides here include roller coasters, the Wave Swinger, the legendary Revolution 360 degrees, The Great Balloon Race, Carousel, and the Spring.
There are various great food options and places at Seabreeze Amusement Park to quench your hunger, ranging from classic hotdogs, burgers, and fries to refreshing beverages.
Riding the Jack Rabbit, America's oldest roller coaster, is one of my favorite things to do here. You will never guess that this ride is around 102 years old and still operates at its finest.
The place can get a little crowded, so you better book your online tickets. Seabreeze will always be worth your visit whenever you are in town.
3.Rmsc Strasenburgh Planetarium
If you seek an exciting and educational destination in Rochester that is also technically accessible, go no further!
You may spend a fantastic day in town at the RMSC Strasenburgh Planetarium.
The planetarium exhibits, shows, activities, and classes at the Rochester Museum & Science Center appeal to people. One of the best things to visit here are the Dinosaur at Dusk, Planet Nine or Not? and the Planet Spectacular.
I like that I get to see beautiful laser shows that run up to 50 minutes, but they have an age restriction because the display may be visually stimulating for children under five.
On the other hand, other exhibits can be for people of all ages, so there are activities for everyone who wants to visit this complex. However, it can get a little busy here due to the large crowds, especially on weekends.
4. Turning Point Park
Turning Point Park is another nature spot in Rochester that is all worth it to spend your day trip. This wooded acre is near the Genesee River and is ideal for walking, strolling, and going nature tripping.
Locals and tourists said that Turning Point Park's most striking feature is a 3,572 ft-long bridge over the Genesee River, Turning Basin. We love that we can also do water activities because This is a beautiful place to launch a kayak, paddle upstream and downstream appreciate the nature around you.
You can also take the whole trail and explore the almost sixteen miles of the city, going to the Ontario Beach Park and further. If a long stroll is not your specialty, you
might as well love to explore the Rain Garden here, which has hardy plants and amazingly used natural vegetation.
All fantastic things are yet you need to see when you visit the area.
5. Dinosaur Bar-B-Que
The Dinosaur Bar-B-Que, located just around the corner from Court Street in the City Center, is a worthy dining alternative. Locals then considered this establishment a favorite since 1998.
This restaurant offers excellent and delicious ribs to western New York residents and tourists. Its distinct flavor makes it a popular dining destination in Rochester. This eatery also has outside seats and offers a lovely view of downtown.
If the menu board overwhelms you, I recommend the Bar-B-Que Chicken Wings, Brisket Plate, Pulled Pork, and BBQ Cheesesteaks with additional Swiss Cheese (my personal favorite!). Plus, they serve an ample portion of each, making things better.
Everyone was accommodating, and the establishment's decoration was warm and inviting, contributing to the welcoming atmosphere. This feature contributes to Dinosaur Bar-B-Que as one of the best places to eat. Dino Burgers and Salads are also available, ensuring a full and satisfying meal.
6. Anthology
The Anthology is another jewel to include on your schedule, a music venue located at 336 East Avenue in Rochester.
This town's entertainment hotspot features a variety of concerts, live performances, and noteworthy events that add to the excitement. I went here for a show over the weekend and was pleasantly surprised by the layout and vibe.
Given that a handful of individuals are watching the concert, the bar service is acceptable. They serve cold drinks, cocktails, and beers that suit the occasion. It was a substantial size for small gatherings rather than the open area where you could roam freely about as much as possible.
The Anthology is a fantastic music venue, especially if you come for an acoustic night. The sound quality is excellent, and there is not a terrible seat. If you are in Rochester for the weekend, I recommend watching an event here.
7. The Owl House
Rochester never runs out of excellent dining options, and The Owl House, located at 75 Marshall Street, is one of the most popular, with cozy atmospheres.
This restaurant was previously a house that the owners renovated into a dining facility that serves fantastic homemade meals and imaginative artisan beverages to suit all tastes. It is currently home to locals and tourists looking for a delicious supper that reminds them of home.
The Owl House also considers its clients' dietary preferences, providing meals ranging from vegetarian to gluten-free options to suit each type. The Vegan Tuna Melt and their Gluten-Free Fish Fry, Buffalo Cauliflower,
Cauliflower Wings and the BVE Burger are all must-orders. You can also order seasonal drinks, cocktails, and beers from the local brewery to complement your meal.
This place is a must-try Rochester institution, so make your reservations to ensure a seat.
8. Artisan Works
Artisan Works has been providing the citizens of Rochester with an excellent venue for an artistic lane and ornamental area for over 20 years.
The 40,000-square-feet restored factory building houses the family-owned and operated business. The artisan has amassed a collection of around 500,000 pieces over the years.
If you want to see and learn about everything, join a group trip as we did, which includes lunch and an exciting scavenger hunt. Walking here is also as gorgeous if you take a self-guided tour. It is also a fantastic location for your parties and momentous occasions.
You may have a suitable time here, and the room also serves as a lovely backdrop for your photo opportunity. Paintings, mixed media photographs, artwork, wall decals, neon, figurines, toys, wacky furnishings, games, instruments, stained glasses—you name it, they have it.
So do not put off this wonderful place from your rosters of the must-do here in Rochester.
9. Living Roots Roc Urban Winery
Rochester's Living Roots ROC Urban Winery is the place to be if you enjoy wine and relaxation. Its founders launched Rochester's section of the urban winery in 2017.
Originally from Upstate New York's Finger Lakes region and now based in the Adelaide Hills region of South Australia. Later, it expanded its horizons and settled in New York, where it serves the exact high-quality worldwide wine to both locals and visitors.
Living Roots ROC Urban Winery is a beautiful place to unwind and enjoy wine. If you wonder if they provide meals, they only serve to light appetizers like cheese, charcuterie, savory Aussie-style pies, and a few sweets.
There is a tasting space where you can pick your favorite wine. However, if you are unsure which is the greatest, the personnel will gladly assist you. It is indeed a fantastic location that you should also visit.
10. House of Guitars
The renowned House of Guitars is at 645 Titus Avenue. This business is a local favorite because of its unusual collection of guitars for sale and exhibition. It is also known as the "World's Largest Guitar Store." It has been in operation since 1964 and has become an institution and a crossroads of music, art, and culture.
Even if you are not a guitar enthusiast, you will like the items displayed here, which include a massive collection of new, used, and vintage guitars shown in cases on various levels.
The upstairs sells drums and keyboards and houses Robinson Kustom Repair, the in-house repair facility. On top of being a retail store, the location is a virtual museum. This zone is excellent, and a visit here may prompt you to purchase anything for your home.
11. Fuego Coffee Roasters
An excellent way to begin your day trip is to have a cup of fine coffee on your table, and Fuego Coffee Roasters is the ideal place to acquire it.
The establishment collaborates closely with growers worldwide to choose the best beans, roast and profile them appropriately, and use artisanal processes to make the best cup of coffee possible.
The café, which is on Woodbury Boulevard, serves espresso drinks, drip and pour-over coffees, tea, and other types of desserts too. They also have a lot up their sleeves and have the most excellent coffee in town.
Fuego Coffee Roasters' menu includes soup, sandwiches, and salads, and they cater to your dietary needs with vegan, gluten-free, sweet, and savory options. I also like how they serve lunch in rotation. So put this on your list of spots to visit for a day trip.
12. The Little Theater
The Little Theater, located in Rochester's East End, has lots to offer. This facility, serving since 1929, is the town's oldest known movie theater.
It maintains its dedication to silent films while screening independent and foreign films in its auditoriums. The management rebuilt the place and boasted a marquee, new theater seats, a completely remodeled stage and sound system, and a regenerated lobby with an elevator.
They also operate a small café near the Little Theater, servicing the neighborhood since 1994. They serve cheap cuisine, desserts, specialty cocktails, wine and beer, and live music in a friendly, relaxed setting. If you like to spot a good seat, you need to reserve your tickets ahead of time.
This area is another hidden gem worth visiting and one of the most extraordinary things to do in town.
13. Flour City Station
Flour City Station is a beautiful place to end your night or trip to Rochester with delicious drinks and fantastic music. This bar and music venue is a popular hangout spot for residents and visitors.
The Flour City Station, which has been open for business since 2014, provides Rochester residents and guests with a one-of-a-kind and spectacular music event zone.
I appreciate this place because it has everything you need for a fun time, including a full bar with artisan drinks, a rotating seasonal food menu, state-of-the-art sound, and a staff that loves music and caters to bands and fans.
It may not have the most enticing entrance for a concert venue, but once inside, believe me, it is a different story. So, whether you want to unwind, have a drink, chill, or go to a concert, jumping here is one of the incredible things to do in town.
That confirms our roundup of the things to do in Flour City. You become charmed and express amazement that this small city has so much to offer that is available even if you do not have a car.
It demonstrates how Rochester might become another tourism hotspot on the New York and American maps. So, if you are planning another vacation to a lesser-known Monroe County town, I strongly advise you to visit Rochester.
It is an excellent opportunity to create this article for your use. So, if you would like to express yourself, please do so, and we will get back to you soon. We would also like to attend about your opinions and experiences.
Thank you, folks!