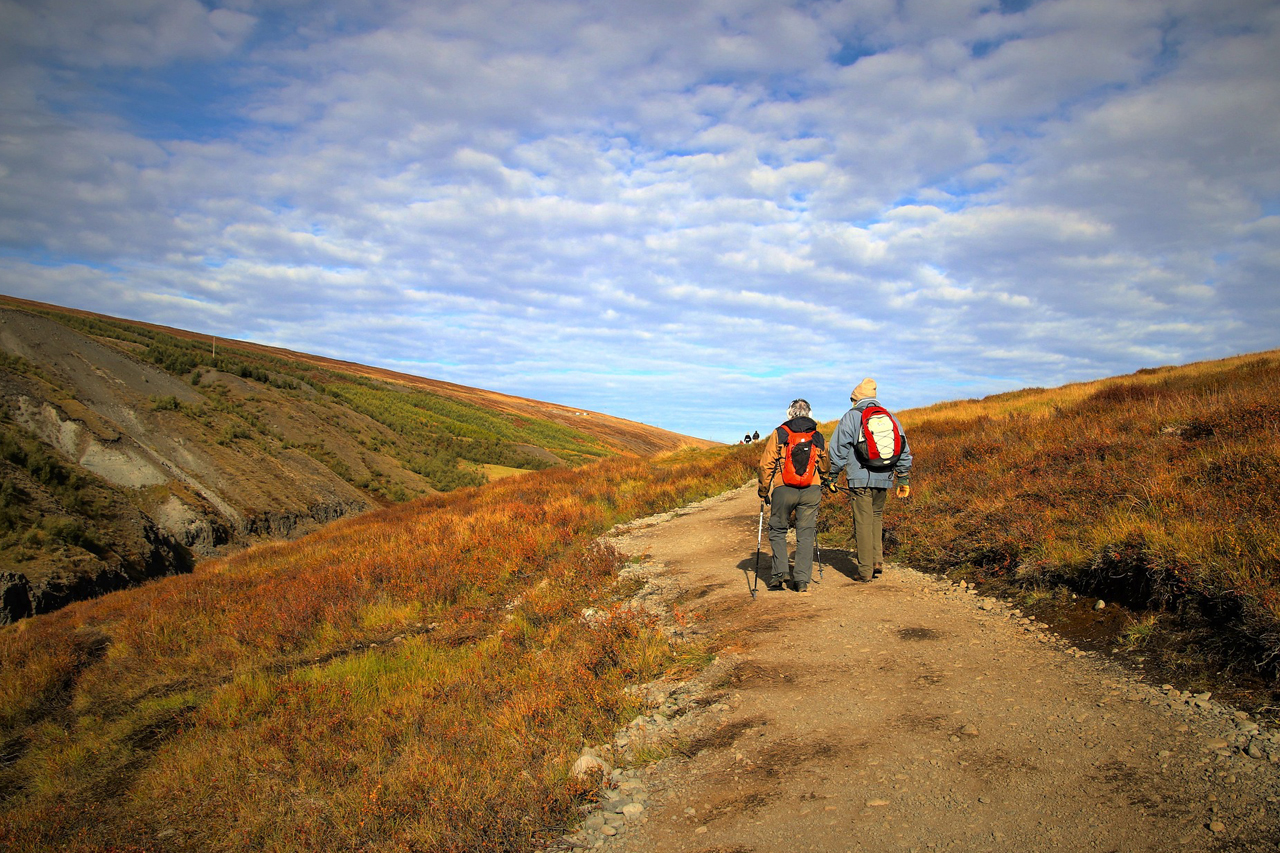 The state of Colorado is full of beautiful landscapes. These landscapes vary from the arid desert to the lush river canyons.
Ancient Pueblo cities are found within these mountains, rivers, deserts, and canyons. You can learn more about their culture while exploring their sumptuous food and exciting, unique lifestyle.
Colorado is an excellent place to travel, especially if you love the outdoors.
Seniors will feel that visiting the state may not be for them. But no. You're mistaken.
Within the state, there are several places that the elderly can visit and enjoy. Whether you can walk, trek, swim, or explore on home medical equipment or wheelchairs, Colorado is ideal.
If you are itching to fly to Colorado and visit, here are the best tours for seniors.
1. Colorado Springs: A Tour of the Garden of the Gods
The Garden of the Gods tour will let you enjoy a Jeep ride amidst beautiful landscapes.
The tour will take your breath away as you marvel at the panoramic mountains, Colorado Springs, and several other iconic sites.
All of these you do while enjoying an exciting ride.
During the tour, you will enjoy seeing Pikes Peak in this sightseeing tour.
Prepare to stare in awe as you pass through the foothills of Pike Peak. During the tour, you will have entertainment and all the information provided by cowboy guides.
The guides will also highlight the scenery and some of the most famous sights of Colorado Springs.
The tour will pass through attractions like North Cheyenne Canyon, Helen Hunt Falls, and the Shortline Railroad.
The Shortline Railroad contains tunnels that span for ages. Other tunnels here can be as old as 100 years.
You will also pass by Old Colorado City, Manitou Springs, and the fantastic red rock park Garden of the Gods. While aboard the open-air Jeep, you can take photos of yourself and your beautiful surroundings.
The tour will go through paved roads for about 70% of the time. The remaining 30% will have you pass through dirt roads.
This tour is also open all year round.
When you go on this tour, dress in layers and comfortable shoes.
2. A Train Ride to Silverton
Escape into the most beautiful mountains of Colorado via this train ride to Silverton.
The trip will give you access to a round-trip ticket on a first-class train that travels from Durango to Silverton.
Immerse yourself in these unforgettable and beautiful views of the Animas River Gorge, Horseshoe Curve, High Bridge, and the San Juan National Forest.
Aside from these attractions, there are more. You can enjoy all of these places in the comfort of your train car.
The train leaves Durango Depot and travels through the San Juan National Forest mountains.
The trip lasts for three hours and a half.
It is comfortable.
It is cozy.
And since the train had been running since 1882, you can only expect vintage madness in this train ride.
During the trip, you will pass through mining towns, nooks, and much more.
Make sure to learn about the town's history before heading back to the train!
3. Mile High Ghouls Haunted Walk Tour
Who says haunted walking tours are just for kids?
Haunted walking tours can also be suitable for seniors if you choose to.
Denver is beautiful. However, it also has a dark history that casts long shadows over the Mile High City.
The tour will let you dive deep into the haunted history of the city's oldest neighborhood.
A haunted walking tour of Capitol Hill, the city's oldest neighborhood, lasts about an hour and a half.
During the tour, you will hear stories that will take you back to a time of luxury, wealth, and deceit.
The collection of stories will bring to the dark core secrets of the neighborhood.
The tour comes with a guide. Different sites and historical houses will surround the Capitol's building.
Here, you will find out about Molly Brown, the most famous survivor of the Titanic. Who knows? She might even show her face during the tour.
The tour will let you see a side of Denver most visitors do not often see. The neighborhood is beautiful. But the past is dark.
Venture into this memorable, informative, slightly terrifying, and fascinating tour. This activity is perfect for kids and seniors alike.
4. Rocky Mountain National Park Tour
Immerse yourself in the fantastic sights of Rocky Mountain National Park.
The tour comes with a guide who will pick you up from your hotel and go with you for a day trip to the Rocky Mountains.
Make sure that you still love to hike. This tour will require you to walk for a bit.
You will be hiking through park trails while you watch the local wildlife composed of elk, eagles, and marmots.
The tour includes lunch, so you don't need to pack one. There is also an air-conditioned van with the package, so you don't have to worry about transportation.
During the tour, you will admire the incredible Mountain Views. Head deeper into the park and see the beautiful Many Parks Curve.
You will also pass by iconic landmarks like Trail Ridge Road, Horseshoe Park, and several short trails.
If you are into reading, The Stanley Hotel served as inspiration for Stephen King's novel, "The Shining." There are also art galleries. And while on this tour, you will drop by Stanley Hotel.
5. BEYOND Light Show and Meditation
BEYOND is a show you should take advantage of.
A guided meditation and laser light show in Denver is entirely unexpected. But here it is.
It features a guided meditation with beautiful music and wonderful sounds. There is also an awe-inspiring laser and projection light show designed to make your souls feel good.
Famous artists create audiovisual art installations. These art installations tackle some powerful themes.
This light show is for you if you enjoy meditating while listening to music. It is enough to electrify your senses.
Each show starts at about 20 minutes past the hour. There are shows every hour.
If you have an hour to spare, this is a family-friendly experience you should take advantage of.
6. Chattanooga City Trolley Tour
If you find yourself in Chattanooga, you should maximize your time exploring.
The tour will let you see all the city can offer aboard a trolley. The trolley has, of course, panoramic windows that will allow you to enjoy all the beauty that is outside.
Join guided trips outside to explore more of the city's rich history. See local landmarks and visit the Coker Automotive Museum for all of your incredible photos.
Once done, you can hop aboard the trolley and get to know the city more.
The city is famous for its Civil War Legacy. The guide will talk about the great things you can do in the city. Plus, the guide will also tell you exciting tales of the city.
There are stops at sculpture fields, a museum, and much more. You will pass by iconic sites like the Bluff View Art District, Coolidge Park, and the Chattanooga Zoo.
Is there any other tour that can show you Chattanooga in a day?
No, there is none but this.
7. Downtown Denver and Cocktails
This tour will get you off the beaten path. Explore the city's fascinating drinking stores and establishments. And hey, even as seniors, you can also enjoy the cocktails.
On this tour, you will enjoy three delicious cocktails while you listen to the stories behind some of the most popular drinks.
How do they fit in with the history of Denver and Colorado? This tour will tell you.
As you go through this tour, you will delve into the intriguing backgrounds of Prohibition-era cocktails at the modern-day speakeasies of Denver.
There are historic bars, popular hangouts, and many local twists you go through while enjoying your cocktails.
All you have to do is to sit back and relax while you listen to stories of your guide and entertaining bartenders.
8. Sunrise Hot Air Balloon at Colorado Springs
As the tour itself says, this happens during sunrise.
You start your day with a meet and greet with your guide. After meeting the guide, you will go to the launch point where you will see your friend for that morning: a tall 9-story hot air balloon.
You climb inside the woven basket. The enormous fabric above you fills with air.
It is an exciting tour, giving you a panoramic view of the city. It will be exciting as you feel the hot air balloon gradually lift you off the ground into the skies. There will be all dramatic sounds as the burner inflates the balloon.
The hot air balloon soars to about 5,000 feet over the mountains. Up there, you can raise your glass of champagne in a celebratory toast,
There will be an FAA-certified pilot who will navigate the ride for you. The pilot will identify some of the mountains as the sun rises higher. The same pilot will point out the world before you that is slowly starting to fill with rich, golden hues.
Of course, there will be native birds flying with you. As they pass by, say hello to woodpeckers, northern flickers, and white-breasted nuthatches.
Be sure to bring your cameras.
The view from up there will be spectacular.
9. Downtown Denver Food Tour
When visiting new places, what else is there to discover but history, sights, and food?
This walking food tour will let you in on some of the most delicious treats in Denver.
It is a walking tour.
The walking tour will introduce you to the city's most exciting restaurants.
This tour will be a feast for the palate. Take your taste buds for a treat.
There will be a guide who is also a food expert. You can also sample delights, like sizzling tacos with fresh and creative salsas.
From there, you will go through the bustling streets of Mile High City.
Throughout the tour, you will be sampling delectable pairings. There are several hidden gems to discover.
And finally, no meal is complete without dessert.
Satisfy your sweet tooth with your favorite ice cream. There will be samples of chocolate ice cream, which, for me, is the best there is in the world.
10. History and Highlights of Denver
As mentioned earlier, aside from food, history is the best thing to immerse yourself in when traveling.
This tour will let you explore the highlights of Denver.
It is a walking tour. And so, while walking, you will visit some of Denver's most iconic landmarks, like the State Capitol Building, Union Station, and Larimer Square.
The walking tour starts at the Colorado Veterans Monument. From there, you will see the city's landmarks. You will also visit the Denver Art Museum and several other avant-garde sculptures.
From this area, you will proceed to Civic Center Park. Here, you will see several beautiful fountains, gardens, and a Greek theater the city uses for summertime concerts.
There will be stops at the Colorado State Capitol, the downtown area, and a performing arts center.
The tour ends at the hub of downtown Denver, Union Station. This historical beauty also serves as a train station. It welcomed (and still does) visitors worldwide to Colorado.
11. River North Art District Guided Tour
If you are into arts and are in Denver, you should get this tour.
The tour will let you explore the trendy parts of Denver, the River North Art District. While here, you will have a guide who will help you navigate the mural-covered streets.
During the tour, you will see some of the most exciting and diverse art creations in this part of America. And while you are on this tour, you will also be sampling some culinary treats along the way.
The walking tour is a tour like no other.
You will get off the tourist trail and take photos of graffiti and 3D installations as you pass through.
There will be artworks made by blacks, females, and even Native American artists. There are also artworks made by other groups, like the LGBTQ++ artists here.
All of their works support their causes.
And while you explore the hip side of Upper Larimer Street, you will see more colorful murals. Along the way, there are brewpubs and a lot more.
Of course, you can stop by any of these stores for your tasty snack.
All these and more are things you can do while you feast your eyes and admire the beautiful art of Denver.
—-
Colorado is a state of many attractions.
You will always have things to do here. You will have all the best experiences in this state, no matter which city you choose.
If you need mobility scooters or walking aids, several businesses here can help you.
Did you like the list?
Let me know if you want to add more.