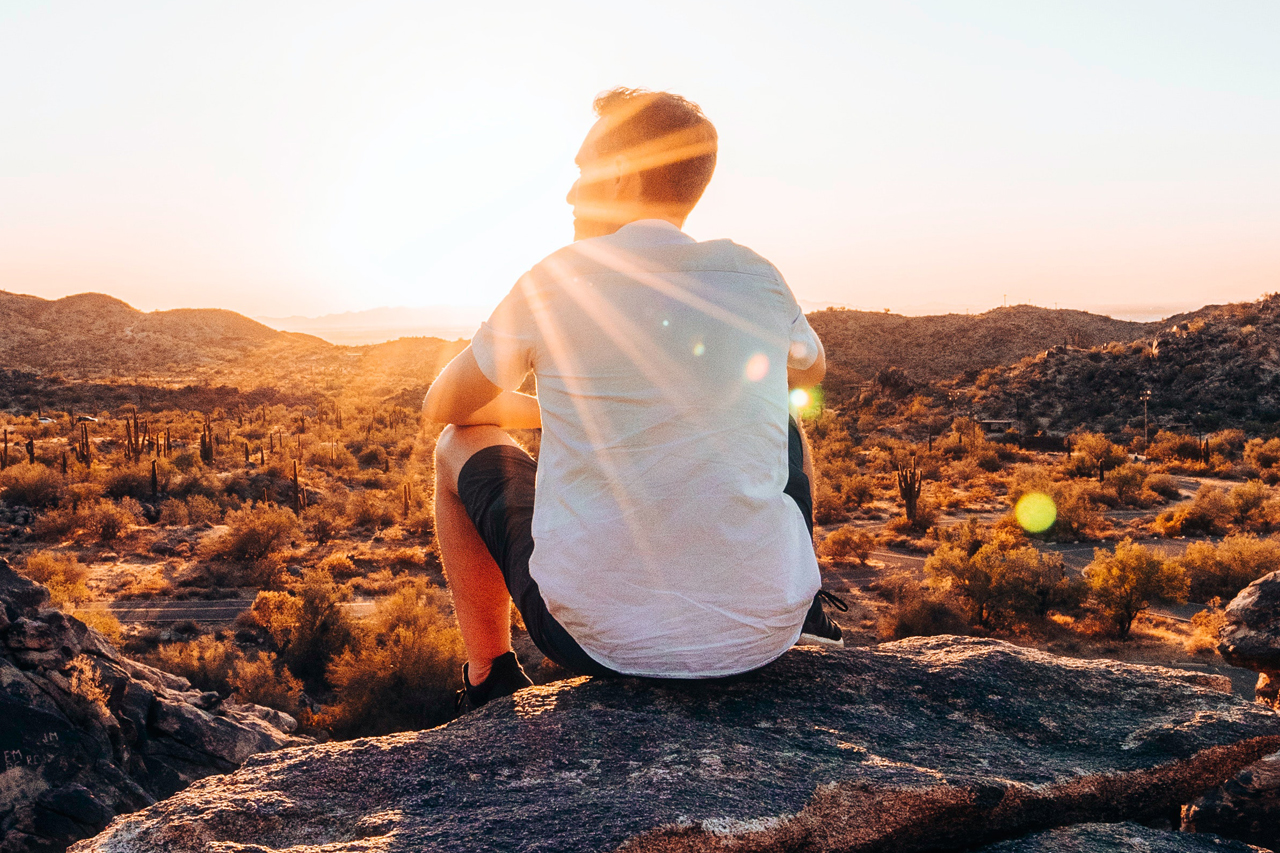 Mesa, Arizona, the third biggest city in Arizona, is a popular tourist destination that attracts visitors worldwide. Traveling here is easier because of the dry air and lower humidity levels.
The town has earned the moniker "City Limitless" for no reason. It's a fantastic place to visit if you're under 21 and looking for outdoor adventure. Travelers with even the shortest attention spans will find enough to do here.
You can watch a play at Hohokam Stadium or hike through Usery Mountain Regional Park to glimpse spectacular views of the region before witnessing a fantastic show at Silver Star Theatre. Visit the Arizona Museum of Natural History and the Superstition Farm if you're looking for family-friendly activities.
Here are the top 11 best things to do in Mesa if under 21.
1. Superstition Farm
Superstition Farm, situated at 3440 S Hawes Rd, is a terrific place to visit if you're in Mesa and looking for a fun-filled day. This farm is a unique experience to enjoy with your family. Also, it is a terrific learning opportunity for people under 21 in particular.
Superstition Farm's excursions provide a fantastic educational experience. During these tours, you'll spend time in a classroom learning about farm operations and what it takes to keep a working farm running. Then take a hayride around the dairy to learn more about the farm and animals. Lastly, you'll get the opportunity to hand-feed the animals.
Apart from educational tours, Superstition Farms also includes a Petting Zoo with goats, donkeys, lambs, pigs, rabbits, tortoises, chicks, and cows that is free to the public. Also, the Farmer's Market offers farm-fresh products if animals are not your thing.
2. Salt River Tubing
Do you want to go on a chilly and wet adventure? The Salt River Tubing is a recreational paradise only minutes from Phoenix that provides "chills and thrills" when floating on cold and pleasant mountain-stream waters. In Mesa's magnificent Tonto National Forest, you can spend the day or an afternoon tubing the Lower Salt River rapids.
Enjoy a "floating picnic" while taking in the sights and sounds of the Salt River! Depending on the weather and river flow, you can take two, three, or five-hour trips that contain float time and a shuttle bus ride.
Tubing on the Lower Salt River at Saguaro Lake Ranch is a pleasant, refreshing, and scenic float that you should not miss; it's the ideal vantage point to take in the Sonoran Desert's splendor. Also, you'll enjoy the unique access to the Lower Salt River's first mile of pure water.
3. Downtown Mesa Farmers Market
The Downtown Mesa Farmers Market is open all year. Its mission is to assist Arizona's small businesses to thrive by offering a pleasant and attractive atmosphere in which to sell.
Meet a chef from the area! It has a live demonstration utilizing fresh ingredients from the Downtown Mesa Farmers Market's farmers and sellers. Taste the creations of these culinary artists and learn how to prepare the same dish at home.
Visit the market for a healthy morning! Wake and Wellness is an event that promotes a healthy lifestyle via workout events, nutrition education, and real-world tools to help you live a healthier lifestyle.
When you visit, don't miss the Mesa Arts Center. It is an excellent place for people under 21 and the whole family to go shopping, dine, play, and listen to live music outside.
4. Throttle Monkey Outdoor Adventures
Throttle Monkey Outdoor Adventures is a family-run business that wants to tell the world about its incredible adventures. They provide the necessary equipment for you to discover Arizona's stunning lakes, desert flora, gorges, and mountains.
Arizona is a charming state! Renting an ATV, UTV, or Jet Ski from Throttle Monkey Outdoor Adventures is the best way to take in the spectacular views.
You'll be able to visit regions only accessible by 4WD vehicle or water.
Its ATV, UTV, and Jet Ski rental fleet is always spotless and well-maintained, with everything you'll need for your next adventure.
To maximize your adventure, don't miss out on the Cottonwood Canyon UTV Guided Tour and Montana Mountain UTV Guided Tour. In both tours, you'll have a 4.5-hour personal UTV guided trip in one of its Can-Am Maverick X3s. They will also provide you and your squad with food and drinks.
5. Starfighters Arcade
Starfighters Arcade, located at 4840 East Jasmine St., promotes, maintains, and projects the classic arcade gameplay experience into the future for new generations to enjoy. With this modest motive, they created StarFighters to provide a once-in-a-lifetime opportunity to immerse themselves in their youth's sights, sounds, and surroundings in the late 1970s and early 1980s.
Starfighters is a living museum with original relics strewn around the arcade to complement the games.
Come and play your favorite pinball machines, listen to fantastic music, or just defend the world from hordes of invading alien invaders and escape. Members of Starfighters Arcade can play over 100 video game cabinets and over 50 pinball machines for free.
Don't miss out on the monthly pinball tournaments held in the glistening yet eerie sanctuary to get a fantastic impression of this attraction!
6. Arizona Museum of Natural History
The Arizona Museum of Natural History, situated on North MacDonald, has exhibits focusing on the Southwest's culture, environment, and history.
It began as a modest museum inside Mesa City Hall, a historic monument built in 1937, and was publicly opened to the public in 1977. Buildings were added to accommodate the expanding museum's collection throughout time, and the current facility is 74,000 square feet.
The museum's 60,000-item collection of anthropology, art, culture, and natural history artifacts takes up around 46,000 square feet of exhibition space. Many temporary exhibitions supplement its permanent collection. You can find more than 10,000 antique pictures here.
Dinosaur Mountain, featuring mechanical dinosaurs, a 3-story indoor waterfall, and a flash flood every 30 minutes, is a "must-see" for dinosaur fans. Take a trip back in time and snap a photo with a T.rex.
If dinosaurs aren't your thing, try panning for gold, strolling through a replica town of ancestors from the Sonoran Desert, or learning about Maya and Aztec civilizations.
7. Saguaro Lake
The Stewart Mountain Dam, built-in 1930, created Saguaro Lake. The Saguaro Cactus, which towers magnificently over the surrounding desert environment, inspired the lake's name.
There are more than 22 miles of shoreline at Saguaro Lake for boating, kayaking, sailing, other water sports, and camping.
You'll find a trail along the lake's edge if you love hiking. The views are breathtaking. You'll see birds, cactus, reptiles, and other animals near the lake, including wild horses.
Also, located a few miles north of Saguaro del Norte, Butcher Jones Beach offers swimming, picnicking, and toilet facilities.
Visit the Saguaro Lake Marina, which features a restaurant, boat concessions, and a Maricopa County Sheriff's Office aid station, for a fantastic experience.
8. Usery Mountain Regional Park
Usery Mountain Regional Park, a 3,648-acre park on North Usery Pass Road, has camping, mountain biking, hiking paths, and picturesque scenery.
Campsite amenities at the park include hookups, picnic tables, barbecues, etc. There are 73 campsites in the area.
You can enjoy more than 29 miles of hiking, horseback riding, and mountain biking trails within the park's boundaries. Also, you can have spectacular views of the region through its various routes, ranging from short and straightforward to lengthy and challenging.
To maximize your excursion, don't forget the events such as "Archery 101" and "Full Moon Hike" that take place here.
9. Hohokam Stadium
Mesa serves as the Oakland Athletics spring training home. Hohokam Stadium is a major-league baseball spring training venue that offers a fantastic tourist experience. Not only does it boasts arguably of the gorgeous mountain vistas in baseball, but the stadium is also historically significant and one-of-a-kind.
Hohokam Stadium puts spectators in the middle of the action, allowing them to get up and personal with their favorite players from the major leagues. Fans can connect with their favorite players from the Oakland Athletics home club throughout the spring.
Also, concerts, weddings/receptions, group activities, and charity fundraisers are other events held within the facility. The stadium also hosts city-sponsored special events.
Don't miss watching the local and national youth and adult baseball tournaments and championships held every year if you love baseball.
10. Silver Star Theatre
In Mesa, Arizona, the Silver Star Dinner Theatre rivals many of Las Vegas' dinner theaters, offering a year-round schedule of amazing shows.
Silver Star Theatre puts on around 14 performances every season, ranging from rock 'n' roll to country, pop to blues, and big band jazz. Seating in the theater is arranged in tiers so that everyone can see the stage well. In addition, you can look forward to state-of-the-art audio and lighting systems.
Don't skip its famous dinner show with a murder mystery and other comedic performances. Every performance comes with a delectable meal.
11. Purple Heart Desert Thrift Shop
The Purple Heart Desert Thrift Shop is a non-profit organization established in 2016 to assist low-income families in the East Valley. It supplies clean merchandise at fair rates in a welcoming, customer-focused atmosphere at its locations.
Many individuals and companies donated items for the shop. The volunteers contribute their time and talents to assist them in providing a positive shopping experience for all consumers.
The shop offers a vast furniture store with a living room, bedroom, office, other furniture, framed artwork and mirrors, and home fashion items such as lamps, attractive throw pillows, and silk flower arrangements.
Clothing, shoes, fashion accessories and boutiques, sporting goods and exercise equipment, home health care equipment, household goods, small appliances and electronics, books, vinyl records, audiobooks, CDs, VHS tapes, DVDs, and jewelry are among the other items available for purchase.
Also, if you have enough money, don't forget to bid at Silent Auction, which has a constantly changing collection of antiques, mid-century modern and retro collectibles, and unusual objects.
Those are a few excellent ones to get you started! If you're under the age of 21, you'll be able to take advantage of some of the city's best attractions.
We intend that this article has been beneficial to you in any way. There are so many things to do and see in Mesa, Arizona, that it would be great if you could tell us about them in the comments below! Is there anything else you'd want to bring up?