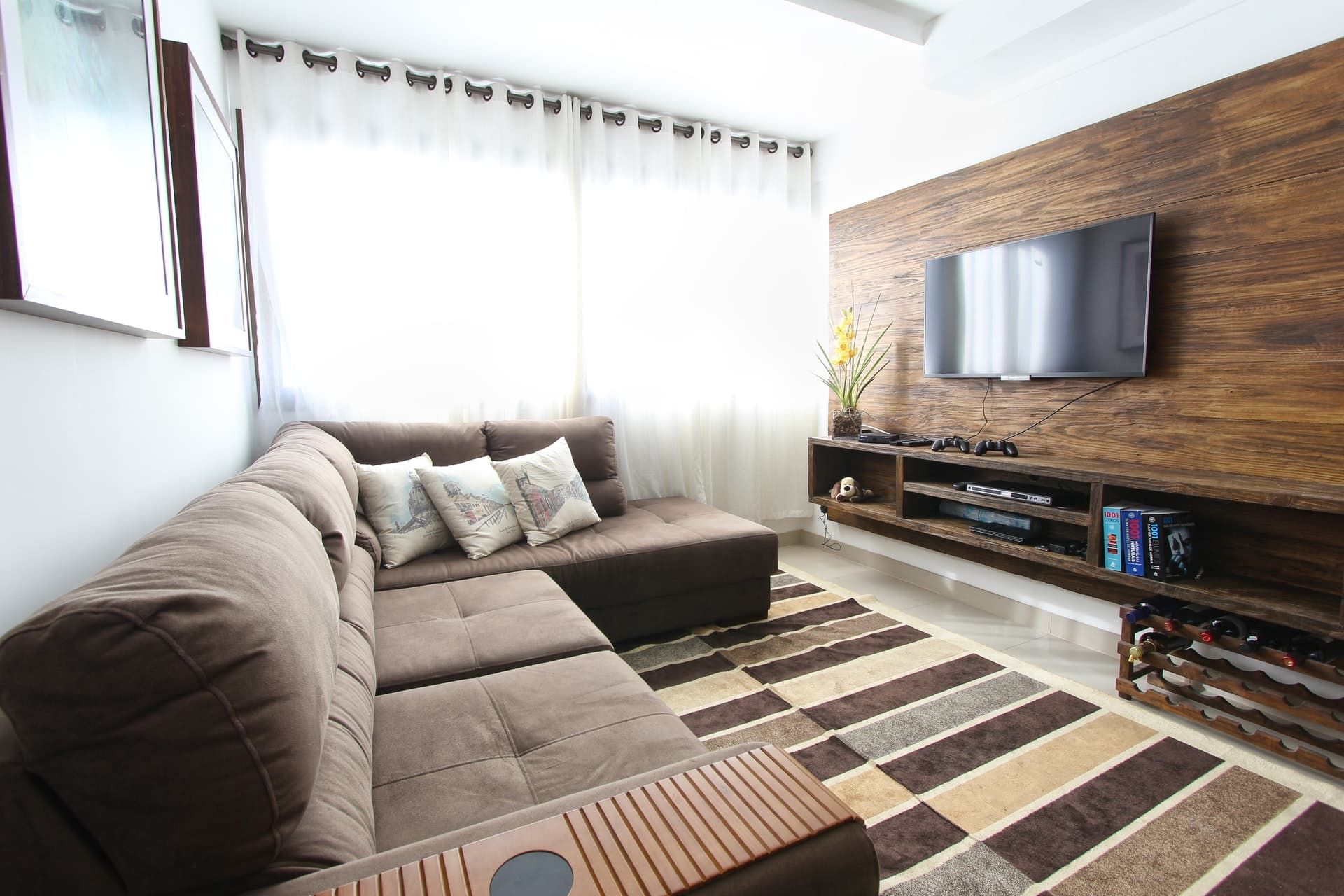 Timeshare is a concept coined in the 1960s about shared vacation ownership. Owners of a particular property have exclusive use of a property for a certain period.
Timesharing started in Europe and spread through the U.S. in 1969. It is a growing industry where companies continue to profit at the end of the year. Plenty of people buy timeshares for profiteering and increase annual income.
Properties used for timesharing are vacation resorts, condominiums, apartments, or even campgrounds. Most of these properties are into shared or fractional ownership.
People buy timeshare to have exclusive membership on vacation resorts while saving money. They can enjoy a vacation for a specific time.
Timeshare, of course, is an investment. Yet, some people do not prefer to stay in a timeshare property. They resort to renting it out to continue earning money. Looking for an ideal platform to list your timeshare is a great option.
Airbnb is a marketplace where you can list properties for rent. Technically, you can rent out or list your timeshare on Airbnb. As a marketplace, Airbnb allows hotels and professional businesses like timeshare in its listings.
In this way, you will have more flexibility in your timeshare property. You can set the dates, prices, and house rules in your listing. It is essential to conform to the Airbnb guidelines to be able to list your timeshare property.
You should appropriate business licenses and read the property agreement. Non-prohibition of subletting must be clearly defined in the contract, as well.
Timeshare is a shared vacation ownership. Owners would buy a certain period in a resort or condominium property and earn. Timeshare does work where a person buy time to use a resort or property.
You can have longer weeks or periods by buying more consecutive timeshares in the same resort. There are two options where you can buy timeshare:
Fixed Weeks

The typical way to buy a timeshare is through fixed weeks. You will choose a particular week to vacation and buy a timeshare. By doing so, you can exclusively use the property in the given timeframe.

Buying fixed weeks in a timeshare is ideal when you have a definite date to vacation. You have set the date or week to go to the resort in that given year. Fixed weeks are more determined and rigid, and less flexible.

Floating Weeks

If you want to be flexible and still uncertain when to have a vacation, the best option is floating weeks. You do not have a defined week in this kind of arrangement to visit the resort or property. Yet, it would help if you determined which month or season of a given year you will go.

By that time, the property owner or management can reserve the slot for you. Buying floating weeks is less rigid and gives you more flexibility than fixed weeks.
Owning a timeshare is an excellent opportunity to earn passive income. It is appealing more than ever as a lot of platforms proliferate online to list your timeshare.
Even if you have fixed weeks or floating weeks ownership, you can still rent out your timeshare. In this way, you can secure your investment and get your money back from buying timeshares.
It is normal renting out your timeshare. In figures, 45% are real timeshare owners, 14% are exchange guests, 16% renters, and 6% marketing guests. You can rent out your timeshare in resale markets, and have a return on investment, as well.
You can make money renting your timeshare today. There are several platforms where you can list the property and earn passive income. Your purchased timeshare is an excellent opportunity to make money today.
Here are the popular platforms to rent out your timeshare and make money in the process:
Red Week

The official platform to rent out your timeshare is Red Week. It is a timeshare rental and timeshare resale platform. Many timeshare owners use Red Week to make money.

In Red Week, there are three ways to list your timeshare. They are the DIY Basic, DIY Verified and Protected, and Full Service. You should pay a membership fee in Red Week of about $18.99 a year.

Red Week is the best option to rent out your timeshare. It is built explicitly for timeshare owners. The platform can accommodate floating weeks and points-based booking for your timeshare.

Vrbo

It is another online platform that allows you to list vacation rentals. You can list your timeshare purchased property in Vrbo, as well. Unlike Red Week, with an annual membership fee, you can use Vrbo for free.

On another side, Vrbo will get a commission from the rented property. It includes 5% of the rental amount, 3% processing fee, and other extra fees.

Airbnb

Airbnb is another well-known and vacation rental platform. It is a widely known website where you can list your vacation rentals, as well. Like Vrbo, it is a commission-based online platform. It would be best if you gave a 3% commission as an Airbnb host.

Since Airbnb is the most popular among the three, it is the best option if you want to rent out a timeshare. However, it would help if you communicated with the renter that your offer is a timeshare property. It will reduce unnecessary confusion.
Airbnb allows different listings on its website. It is easy and convenient to list a property on Airbnb, unlike other platforms.
Airbnb is more flexible and gives more freedom to its hosts. You can post a studio room, house, condo, or even timeshare property, as well.
Posting a timeshare on Airbnb is fast and easy. It is like listing a regular studio or vacation space on the platform. You can post a timeshare on Airbnb, set the date, prices, house rules, and start earning.
Here are simple ways to post timeshare on Airbnb:
Name the price

Since Airbnb is more flexible and versatile, you have the option to set your prices. If you bought floating timeshare weeks, you could set the price higher for return of investment.

Depending on your timeshare reservation, the price may fluctuate accordingly. If you own a timeshare during peak season, you can post it on Airbnb at a reasonable price. Airbnb will also show you how much the listing cost in the neighborhood. You can have a competitive price when you know the standard of pricing in a particular location.

Set your guests

As it is a timeshare property, you should be more strict on the guests you want to accept once you list it on Airbnb. Select the guest you wish to buy indicted it in the house rules.

Airbnb will also allow you to view the profile of the guest and interact with them. By doing so, you can quickly approve your preferred guests and reject those you do not want.

Start earning money

After listing and waiting for potential guests, you can now start earing in Airbnb. To be able to make your Airbnb listing successful, you must be prompt and responsive to queries. Interacting and communicating well with your guests is crucial for your success.
Do you need permission to run an Airbnb?
The Airbnb industry is booming nowadays. Many property owners are renting out their properties as another source of income. Since Airbnb is more lenient, plenty of people prefer to list their stuff here.
Getting permission to run an Airbnb depends on your city or area. It would help if you considered the city law or administrative law once you decide to be a host. You need permission to run an Airbnb.
Some cities or areas will not allow you to list your property on Airbnb. It is due to city zoning that your room is affected by the administrative zoning.
In case you are uncertain whether your area is part of the zoning, you can consult your city government. Once the city government permits you to list on Airbnb, there are documents to secure, as well.
You must register first, get the necessary permit, or secure a license that permits you to run an Airbnb. It is required to consult first the local laws before listing your property on the platform.
Your city regulations are crucial, especially when you want to run an Airbnb smoothly. Airbnb requires you to accept Terms and Conditions, as well. You should certify that you will be able to follow local laws and guidelines in your area.
Once certified, you can now put your property in the Airbnb listing. In this way, earning money is more effortless.
What is the Airbnb 90 day rule?
Airbnb made headlines in London after it set the Airbnb 90-day rule. The 90-day government restricts hosts to sublet their properties for not longer than 90 days.
You should not rent out the property for more than the required limit. Once you reached the limit, Airbnb will automatically close bookings of your property.
In this way, the local government can see what is going on in the area. It also legalizes the short term lease in Greater London.
The restrictions are only applicable in Greater London. However, if some cities may get a problem with Airbnb listing, they may impose this kind of policy.
The Airbnb 90-day rule is a way for local government to regulate property owners who have Airbnb. It will have an impact on the housing supply as well.
How do you become an Airbnb?
If you want to become an Airbnb host, you should go through the application process required. There are steps to follow before becoming an Airbnb host.
The Airbnb website will help you to become an Airbnb host and kickstart your business. You must apply online and follow the prompts required by the Airbnb website.
Initially, the website will ask you what property you are renting out. There are choices to choose from that include apartment, house, hotel, or B&B.
Once you follow the prompt, it will then ask you which part of the space you will be renting out. Is it an entire house or a room for clarification?
After finishing, you can now proceed to tiny details, including the following:
Number of guests
Amenities
Number of beds
House rules
WiFi inclusions
Location
Price
Number of days available
It is fast and convenient to become an Airbnb host. You need to fill in the application form online, and you are good to go. After finishing the details, you can include images to attract renters.
You can use professional photos in your listing to secure your success in Airbnb. Hosts who used professional pictures in their listings can earn almost 40% more than the others. Images matter, as it is the first impression that encourages guests to book.