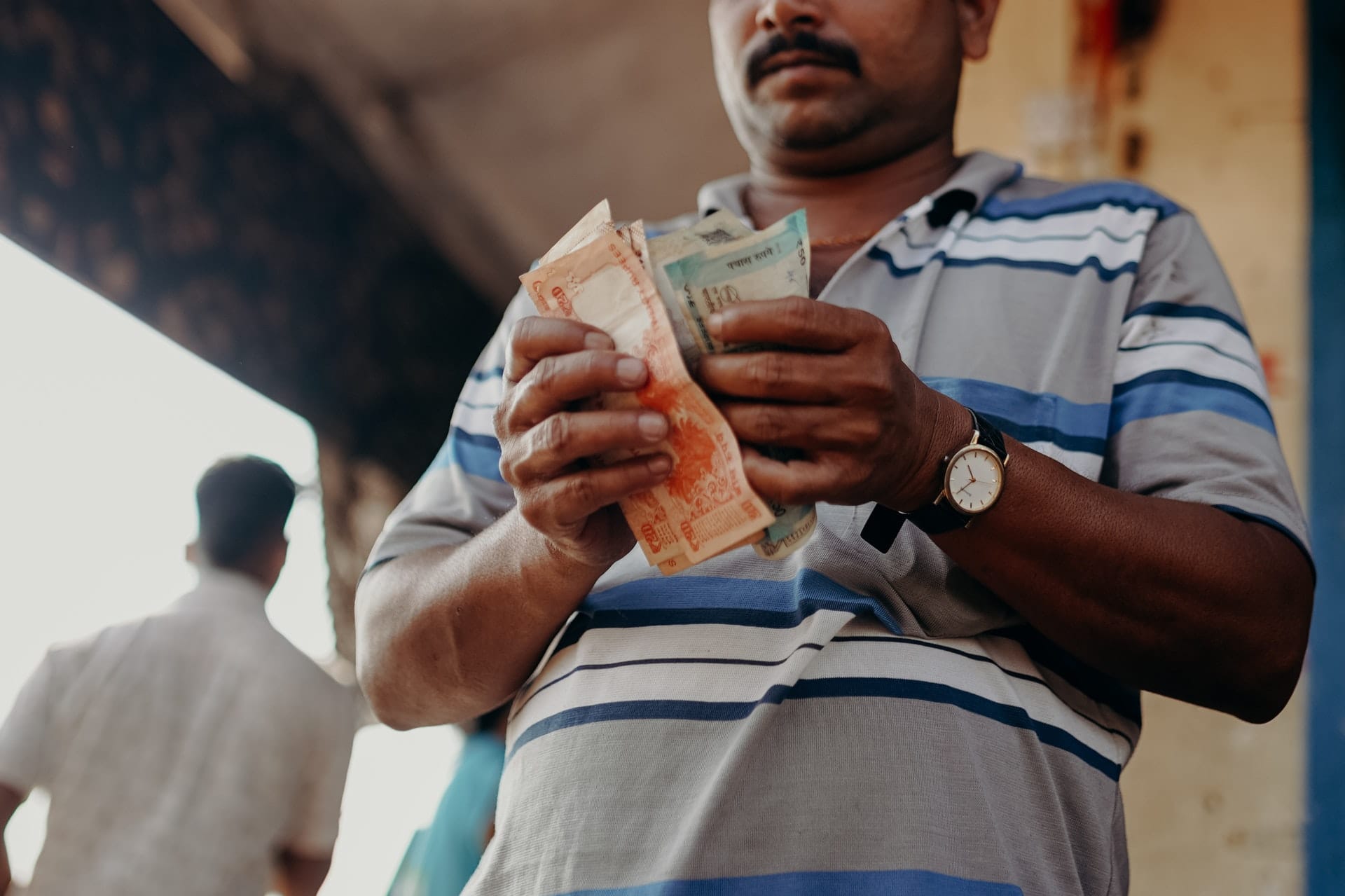 India is home to almost 1.3 billion people. It is the second most populated country in the world, next to China. As the population in India grows, the working class in India continues to increase as well.
Almost 402 million of the Indian population are workers. They are in the different sectors of the Indian economy, both private and public.
The salary of every Indian varies according to the industry, experience, and education.
The average monthly salary in India today is about $300. As a growing economy, the average salary is meager compared to other countries. The lowest salary a person can receive in India is $136 a month, while the highest is $1369 monthly.
The salary in India varies very drastically. It is on the field, experience, and career. You will see a massive gap between the lowest earner and the highest-paid worker in the country, as well.
India is a fast-growing economy, yet, percentage of its population are low-wage earners. On the bright side, salary in India increases year after year. It can potentially reach the highest point if it sustains its growth over the years.
What is a good salary in India?
The years of experience can determine the amount of salary in India. The salary doubles when a worker passed a ten-year experience timeframe.
A good salary in India should consider a lot of different factors. It means that your Indian salary can provide you and your family a healthy and comfortable life. Ideally, $500 per month can afford you a decent way of living in India.
It also means that you can pay for a decent apartment, grocery, utilities, health, among others. Even if you have a high-paying job and live in an expensive city, your salary might not be good enough.
You should also consider the kind of lifestyle you have to see whether you are receiving a good salary. Renting a house can heavily impact your way of life, as well.
The amount of work you put in and the number of hours can also affect your rate. Moreover, the field and industry you belong are even determining factors for salary.
Why is salary so low in India?
India is a fast-growing economy. Yet, the country pays its workers less than what a developed world should give. Compared to other countries globally, especially to the west, salary in India is low. The salary in India is low due to employment rate, labor laws, cheap cost of living.
Why is that so?
Here are the reasons why salary is low in India:
Unemployment rate

There are millions of workers in the country who need a job. They usually accept the lowest minimum wage than being jobless. Labor in India is abundant, yet employment opportunities are rare. A lot of workers would compete over a job that pays the lowest rate.

Workers are ready to start at whatever rate they receive. It is up to them if they can climb up to the promotion ladder to increase the pace. Indians are skilled professionals; most of them resort to underpaying jobs to survive.

Companies in India receive plenty of job applications from skilled workers. They can readily choose a candidate without offering a skyrocketing salary.

Standard minimum wage set

Another, the National Rural Employment Guarantee Scheme, set the minimum rate at $6 a day. It is less than the hourly rate an American receives in the United States. It is relatively low compared to the rest of the world.

Also, companies in India do not strictly follow labor laws that set the benefits of workers. There is no robust implementation of labor laws that companies dare not to follow.

Low cost of living

It would help if you also considered the cost of living in the country. Compared to western countries, it is way cheaper to live in India. You can live decently in lower wages because day to day living cost is relatively inexpensive.
What is middle-class income in India?
A percentage of India's billion population belongs to the middle-income earner bracket. They are the 'middle-class,' which has an estimated number of 121 million in 2016.
The middle-class in India receives an annual gross income ranging from $7,700 to $15,400. The middle-class are not rich nor poor, and they live on average.
In India, this group of people can afford to pay for a decent amount of living. They can live in a comfortable space or get a house mortgage using their salary.
The middle-class income in India enables a worker to have a vacation yearly. The said salary also allows a worker to send children to a reputable school in the country.
With this kind of income, the middle-class in India has a comfortable way of living. They can buy health insurance and still save the right amount of money to the bank.
What salary is considered rich in India?
The divide between the rich and the poor in India is very evident. You can see the most disadvantaged individual in the world in India, as well as the richest. There is a corresponding amount of monthly earnings to be considered super-rich.
Thousands of Indians belong to super-rich class where they enjoy luxury on a day to day basis. They belong to the Indian 1%. You can see that the annual income or salary can reach up to a whopping $77,000.
The rich are members of exclusive clubs, as well. They drive luxury cars like Lamborghini and Ferrari. They also live in major metropolitan cities in the country. The super-rich in India is the top-earners of the country.
India's 1% are usually actors, business owners, politicians, and jewelry shop owners. You will see them in Metropolitan cities like Bangalore, Mumbai, Delhi, and Calcutta.
The rich in Indias spend their money on the following:
Travel

Rich Indians can spend as much as $120,000 in one single experience only. They mostly spend it on travel and book on luxury hotels in their destinations.

The rich can spend time in Japan, Sri Lanka, Maldives, and top destinations for a travel experience.

Wellness

The wellness industry in India is booming because of the affluent group. They spend a fortune on yoga, gyms, and luxe wellness centers in the country. The rich have exclusive memberships in wellness centers, as well.

They know the current wellness trend in the world. The affluent eat organic, buy a farm to table produce using their disposable income.

Entertainment

Rich Indians can also spend money on entertainment. They rent the entire theater for an exclusive movie screening. They can also block the dates of an upscale resort for an event or celebration.

The rich people can afford to buy their whims and fancies using their vast disposable income.

Which job is best for a high salary in India?

Even if you are not a jewelry shop owner or an Indian businessman, you can still receive a considerable amount of money in India. There are high-paying jobs in the country, as well.

The highest paying job in India is in the healthcare sector, data industry, and marketing. The highest salary they receive can range from $7,000 to $13,000 a year.

Here is a rundown of how high each worker receives in these sectors annually.

Medical Professionals

Some workers in the health care sector have an initial package of $1000 per month. It can go as high as $2000 based on your qualifications and experience.

Data Scientist

If you are an engineer and in the data scientist sector, you are one of the country's highest-paid workers. Data scientists experts can receive as high as $13,000 a year.

It depends on your experience and your job location. Companies like Amazon, Walmart Labs, and Procter & Gamble hire data scientists in India.

Machine Learning Experts

Suppose you will work as a machine learning expert in the country, except that the standard rate is $9,200 a year. Most of the machine learning experts are engineers and will increase the quality over time. They can reach as high as $27,000 per annum once they gain more experience and become experts in the field.

Blockchain developer

The average salary for blockchain developers is $11,000. It is the initial rate of every developer and will significantly increase, as well. India's government heavily invests in this sector, and you can expect to receive more in the long run. These developers have education in Mathematics, Statistics, Computer Science, and Information Technology.

Website Developer

The initial basic salary a web developer in India can already receive $5,000 on average. Based on years of experience, it can reach $19,000 annually. It is essential to elevate your skill level to be able to increase your salary.

In general, those in the engineering and health sectors have a promising future ahead of them. As long as they gain experience, learn new skills, and improve, they a vast amount of salary in the country.

Which city is best for earning money in India

India a massive sub-continent, and there are cities where the highest paying jobs concentrate. Several cities in India are best for earning money. They are metropolitan cities with a highly developed economy.

Here are the top cities in India to earn tons of money and get rich:

Bengaluru

The average median salary in Bengaluru is $8,000 a year. The rate continuously grows at the phase of 29%.
Most of the jobs in this city are computer-related and Information Technology jobs. Most fresh graduate engineering students migrate to this city a better job opportunity.

Delhi

The capital of India, Delhi, is another great city to find a job. The median salary in Delhi can be as much as $7000. It is one of India's best cities to kick start your career and make a decent amount of living.

Hyderabad

A city is an ideal place if you have a background in Information Technology. It is home to plenty of big companies like Google, Facebook, and Microsoft. You can receive a standard salary per annum of $7000, as well. Hyderabad is a potential place for employment with a growth rate of 10% per year.

Mumbai

If you are looking for a high-paying city in India, you should consider Mumbai, as well. You can also have an average income of $7000 a year. It is the introductory rate and will continue to increase over time. You can expect to get hired in Mumbai, as there are plenty of jobs available for you.

Chandigarh

The city is known for telecommunications. You can kickstart your telecommunications career in this city, too.

India is a massively growing economy with a sustained annual growth rate. The gap between the rich and the poor is very evident in the country. The lifestyle and way of life also demonstrate the amount one receives from a job.

India faces the employment rate challenge. The opportunity you get as a student can significantly impact your employment in the future. Those who invested in education and continue to acquire new skills can have good fortune in India.

Yet, if you were not given the opportunity of education on the other side of the coin, you will be part of low wage earners. Having a decent life in India equates to the amount of work you put into the working table.