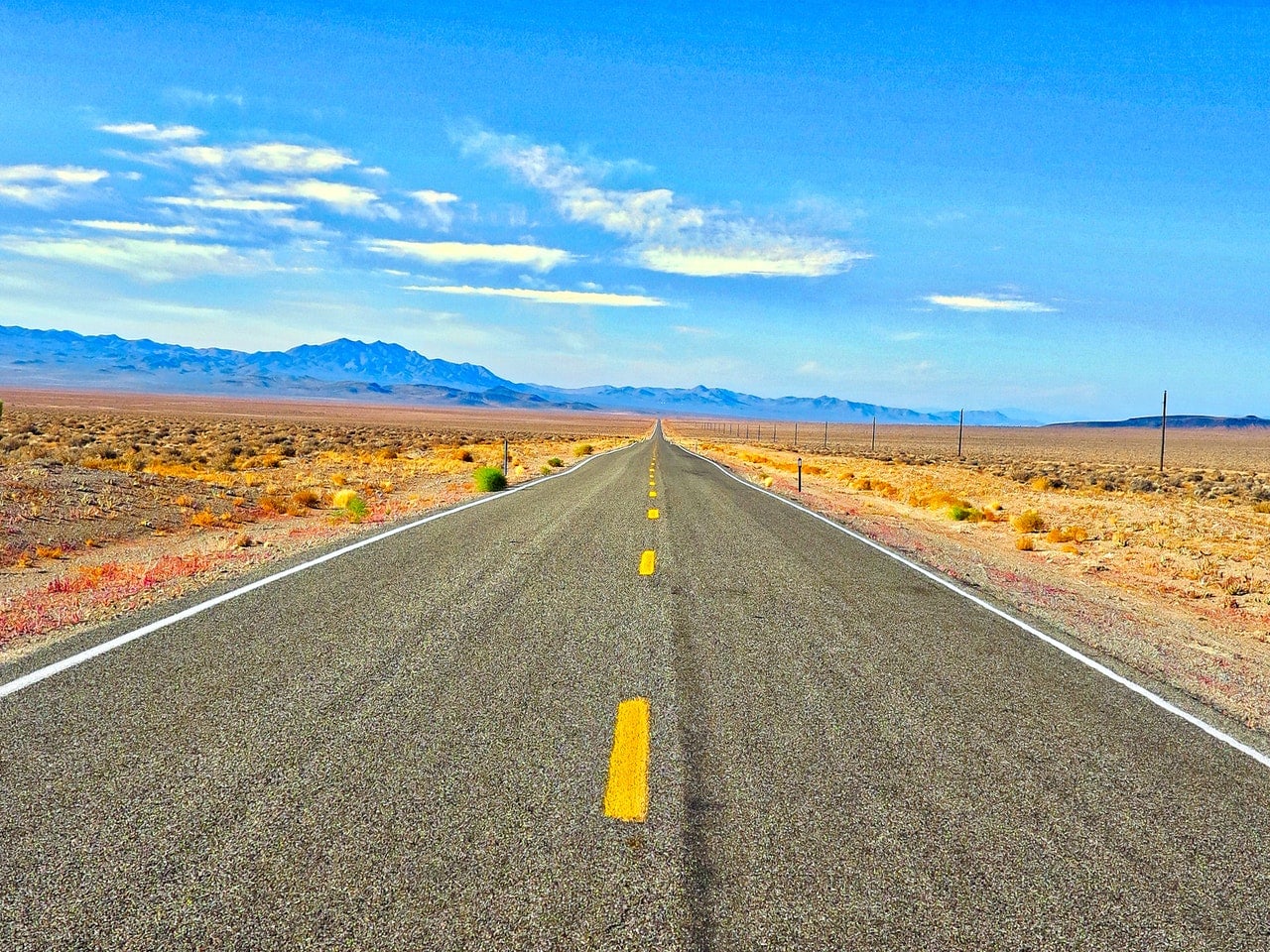 It's a small-town kind of city. It has everything you need for a comfortable life. Beautiful, relaxed, and never stressful – this is Kalispell.
Kalispell is somewhere in the northwestern part of the state. It is beautiful in every sense of the word. Plus, it has some of the most amazing people you can ever find in Montana.
Will you be moving there?
Find out here.
Is Kalispell MT a good place to live in? – Small Town Vibe in City Dwellings
I'll go straight to the point.
Yes, Kalispell is a great place to live in. First of all, the place is beautiful. Plus, when you get to this place, you will find that most of its locals are friendly. They're kind as well.
Well, there may be a few evil stepmothers once in a while. But they're rare. They just want to keep it a small town. And at times, they may appear rude to somebody, not from town.
But once you get to know them, they're fine.
It may seem like a remote town at first. But once you get the hang of living in Kalispell, you will find that you made the right choice.
The Good Side
It has a small-town vibe and has an endless array of natural landscapes. In summary, Kalispell is everything you could ever want in a place.
Here are a few things worth noting.
A Small Town City
One of the things that set Kalispell apart from the others is its small-town vibe.
When in town, you will find that people are welcome. They're warm and friendly. Of course, except for a few cold ones. Every city or town has its own share of these kinds of people.
Anyway, Kalispell is a small town in more ways than one. Yet, there are times when you find it to be so alive you feel like you're in a bigger city.
Downtown, you will find a lot of shops. You can walk from point A to point B without so much of a hassle. In fact, you can walk around the whole area, and you won't even mind the distance. It's not much anyway.
It Never Gets Boring in Here!
You know how smaller cities and towns tend to be boring for most of us.
At first, you would feel like you love that small-town vibe. But over time, you'd feel bored, lost, and restless.
That won't be the case when in Kalispell.
Aside from its natural landscapes, there is so much to do here.
You get water sports. You see, this part of Montana has the most number of lakes in the state. It also has rivers and streams for fishing. It takes a few miles of driving from home if you love boating or water sports.
Here, you will find that there are more clean waters than anywhere else in the country. You can go mountain biking or road biking; it doesn't matter. Then, there's hiking, skiing, and everything else in between.
I told you. It's a small-town vibe with a lot of potentials when it comes to activities.
You won't get bored here. That's for sure!
The Bad Side
The city has tourists flocking in and staying for good. It also has traffic and winter problems.
Find out a few more things that may not be so desirable when it comes to living in Kalispell.
It's Getting Crowded!
I don't know if this is a good thing or a bad thing. But everyone in town is bothered by the place increasing population.
In recent years, the city's population has reached a six-digit mark. This is a good thing for companies looking for enough workforce. But this may also mean the city is getting a little bit crowded.
Plus, remember the few locals who want the place to stay like a small town? You're gonna hear from them.
I'm serious. The growing population is a good thing. But I hope it doesn't grow that huge! Or else the city will be very crowded.
Not a Fun Ride After All
Travel guidebooks always tell you the fun things. Despite these, let me tell you one thing that you should know.
Getting around town, especially during the summer season, is no fun at all.
This is because traffic tends to be heavier at this time of the year. Also, the influx of tourists adds to congestion. Because if you look at it, the roads were never designed to address this kind of congestion.
This is perhaps one of the reasons why.
But if you are from bigger metros, the traffic in Kalispell wouldn't be so much of an issue. I know you're used to that from the beginning, so no biggie!
What is the cost of living in Kalispell Montana? – Sales Tax No More!
Do you have plans of moving to Montana? If you have, you need to have an understanding of the cost of living and compare it with the average salary.
The state is, in general, average. It may be a bit more expensive when you compare it with what you're getting as a salary. But this depends on where in the state you're at.
In Kalispell, almost everything would be more affordable for you. This is what makes moving to this part of Montana attractive.
Let's find out more about it.
The Good Side
They got affordable healthcare. Transportation is also cheap. Aside from these, what else?
There's no sales tax!
Read it to believe it.
Sales Tax? What's That?
There are a lot of reasons to go shopping in Kalispell.
For everyone else in the country, Chicago or New York may be the perfect place to shop.
Yes, you're right. But there is one thing you don't know.
And that is that Kalispell is as good a shopping place as any other city in the country. Why? You ask everyone else who comes in to shop.
And they all say one thing: No Sales Tax.
You got it right.
Kalispell is one of the last frontiers in the country where sales tax is a stranger.
Don't believe me? Go ahead. Head to Kalispell and shop. You'll thank me later.
You're welcome!
In Good Health
Let's talk about healthcare in this part of Montana.
You will find that the Kalispell Regional Medical Center (KRMC) is one of the largest in the state. And it does not stop there. In fact, it is expanding when it comes to investments.
The KRMC is one of the best players in the healthcare industry in Montana. It services not just Kalispell but the nearby towns as well.
But what I like about Kalispell is that its healthcare system is top-notch. And it's cheaper too!
In fact, it is cheaper than Montana's average cost in healthcare. It is also lower than the national average by 1.5%.
When planning to live in Kalispell, you are assured of staying in perfect health. Why not? When it's that cheap!
Ride All You Can!
Perhaps it is the small-town vibe that's working its magic. But when in Kalispell, transportation costs seem to be at a standstill.
In fact, it doesn't seem like a cost you should be worried about at all.
In fact, if the national average is pegged at 100 points, Kalispell's transportation cost is at 68.5. That is way lower than the national average!
Transportation in Kalispell could either be through your own car or through a bus. These buses go around the city with specific areas as drop off points.
What is amazing about these bus rides is that it seems like you can ride all you want. At $1 per ride, you can already get to your destination!
Imagine how many rides you can get with $10 per day! Not that you're going to have that exact budget. But $1 per ride seems like nothing compared to other cities.
Plus, what makes it amazing is that the driver would just let you know when it's time to get off the bus. Just let the driver know where you're heading, and he'll sure drop you off at the nearest stop.
If you don't think that's cheap, I don't know what it is.
The Bad Side
There are a lot of affordable commodities in Kalispell.
But there would always be others that could be a bit more expensive. Here are a few of them.
Housing, Of Course!
Where else can you find cheaper housing? Not here. With that, I am sure.
When you compare it with the national average, housing is still at a reasonable price. If the national average index is at 100, Kalispell's housing cost is at 117. The rest of Montana is at 104.
This means that housing can, in fact, be more expensive in Kalispell than in the rest of the state.
One and 2-bedroom apartments may be similarly-priced with the rest of Montana. But when it comes to 3 or 4-bedroom apartments, Kalispell is more expensive.
But then again, you can't have it all.
Housing costs will always get the bigger chunk of your budget. Just accept it. It is what it is.
Fly Me to Kalispell
Kalispell's airport is nice.
If you don't feel like driving to this corner of the state, you can fly. Just make sure you have enough cash.
The airport is small, alright. The place only has three gates. There's no need for you to run from one gate to another and get lost.
But what you get out of this convenience is the cost.
Suppose you are thinking of getting seat sales going to Kalispell; dream on. It would always be more than $100 per flight.
And one more thing, you can only fly from select cities if you are from Minneapolis, Seattle, or Salt Lake, lucky you. You get direct flights to Kalispell. But if you're not from any of these cities, expect plane transfers.
So, would you rather drive now?
Why work in Kalispell Montana? – A Growing Economic Landscape
Kalispell has a welcoming business community. It's high quality of life also makes the city one of the best places to live in. Working in such a community wouldn't be so much of a problem.
But what does it feel like working in Kalispell?
Let's talk more.
The Good Side
Kalispell is a growing economy. It's getting healthier by the minute.
Although the growth is not as fast as other cities, it is better than not growing at all. Besides, with the kind of workforce they have, you can expect nothing but prosperity in the years to come.
Here is the one thing you should watch out for when working in Kalispell.
A Healthy Economic Landscape
Kalispell's average salary is lower than the national average. But this does not hamper anyone from moving to this beautiful city.
Why?
It has a healthy economy, and the unemployment rate is at 3.3%. That's 0.4% lower than the national average.
Its market is also set to increase by about 2.2%. In the next ten years, projections state that it can grow to up to 37.3%. That's higher by about 3.7% than the expected national growth.
Then, of course, there's the prospect of not paying sales tax at all. Where do you find it? Only in Kalispell!
The Bad Side
No matter how healthy a city's economic landscape is, there will always be something to watch out for.
When it comes to Kalispell in Montana, here's one thing to know.
The Limited Job Opportunities
If you are in the medical field, you'll be fine.
Kalispell seems to have a lot of needs for physicians, nurses, OBs, and the likes. These are, in fact, the jobs that pay most in this part of Montana.
If you are in another industry, better think twice.
As you already know by now, Kalispell's wage is lower than the national average. Unless, of course, when you have the medical background. You'll be fine.
So, doc, any plans for packing your bags anytime soon?
Conclusion
In general, Kalispell is a beautiful town. It is also one of the fastest-growing places in Montana.
While the traffic may be bad and the salaries low, there is always something to love in this place.
Its small-town vibe and it's zero sales tax are attractive enough. Plus, it has low costs for transportation and a lot more.
It's a great place, believe me.
So, if you're thinking of going, what else are you waiting for?
Kalispell wants you!