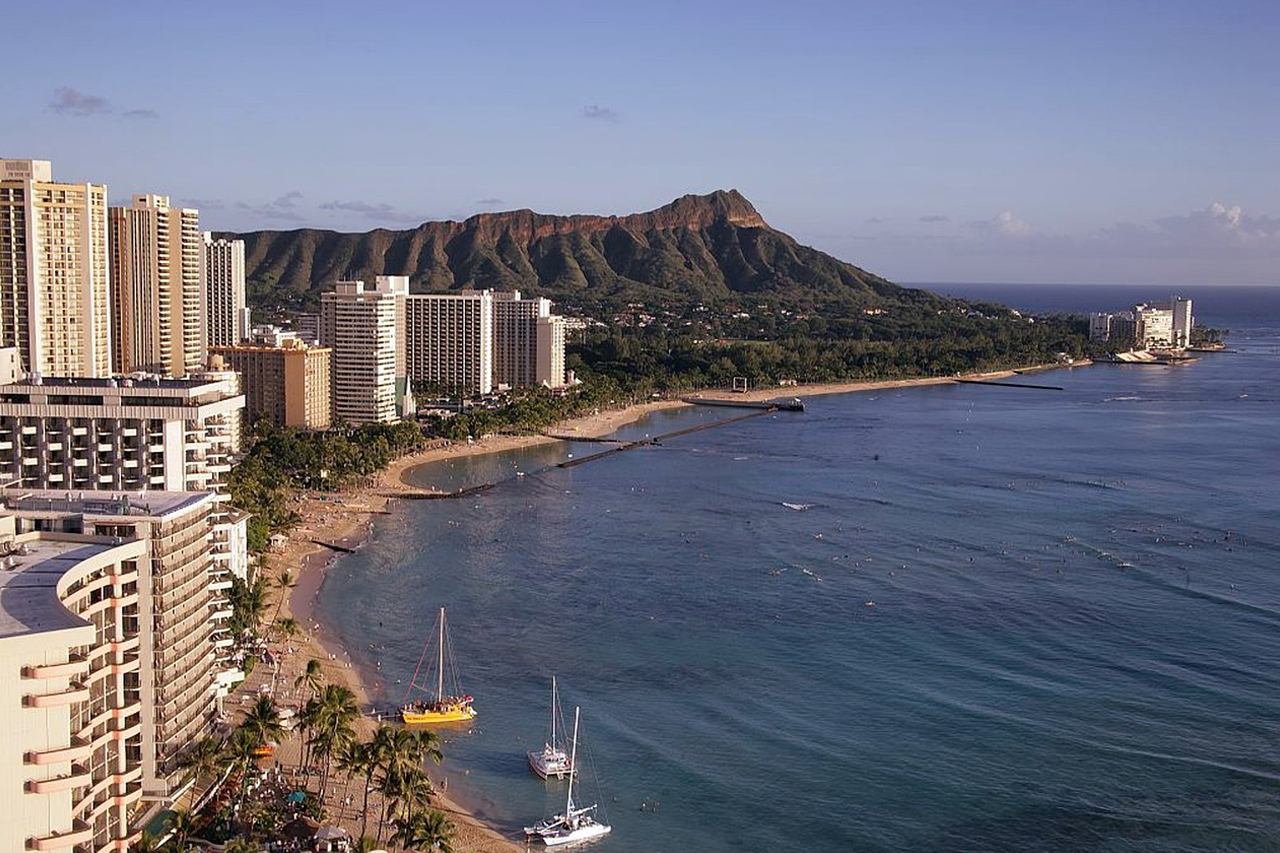 Is Honolulu, Hawaii, your first choice for relocating? You are not alone.
Everyone's dream is to live in this idyllic setting. Who would not want to see a stunning view from your balconies? Have a wonderful day roaming around the neighborhood, enjoying the fantastic nightlife, historical monuments, cultural attractions, and even the best amenities?
Most people wish to live in Honolulu, and the countless reasons are apparent when you see how lovely this area can be. However, it is a better belief to be mindful that not every locale is ideal, and dwelling here has some drawbacks that will either make or break your decision to relocate.
So let us take a closer look at the things you need to know about this lovely metropolis.
Is Honolulu, Hawaii, A Good Place to Live In? – The Gateway to The American Island Chain
The Good Side
You Will Love Every Corner of Honolulu
Honolulu is a famous traveler hotspot in the United States and even worldwide. One of the best reasons people want to visit and eventually live here is that it is unquestionably gorgeous.
This city's 7.9 square miles of ocean area has a pristine shoreline, but there is more to admire about this town than its beaches. The beaches are fantastic, and you must visit Waikiki, Ala Moana Beach Park, Diamond Head Beach Resort, and Kahala to ignite your locale spirit. Also, you can take a stroll through the vibrant downtown area and art district.
In addition, the metroplex encompasses several of the city's landmark lighthouses, art galleries, cultural museums, and performance venues. Its beauty is just around the bend, and you do not want to miss it.
Honolulu's Vibrant Night Life
When you choose to live in Honolulu, you will have daily access to the city's vibrant nightlife.
The location has the best nightclubs, pubs, and music venues to round out your evening and is on the seafront. It provides a different vibe for everyone to chill, relax, and listen to good music while admiring the beautiful ocean.
Skull & Crown Trading Co is a tiki bar where you can drink a few of their delectable tropical cocktails, and Bar Leather Apron is one of the most pleasing venues in Honolulu.
You should also not miss visiting an upscale bar called Bar 35, where they serve over 150 craft beers from over twenty countries. In addition, the Lewers Lounge, which has a plush setup for craft cocktails and snacks, is an alternative jazz lounge.
Enjoy Honolulu's Cultural Landmarks
Besides its iconic beaches, Honolulu is rich in cultural preserves and significant landmarks highlighting its history.
The Diamond Head State Monument is a place where you can enjoy a beautiful trail outside of Honolulu's waters. It is a dormant volcano crater where you can go on a day trip or excursion. The Iolani Palace, the official residence of Hawaii's monarchy, is a work of art regarding luxury and innovation.
The Pearl Harbor National Memorial is also a place to learn about the famous Pearl Harbor bombing and World War II. Suppose you cannot get enough of the historical bombing. In that case, the Battleship Missouri Memorial and the USS Arizona Memorial are also around the area for you to learn more about history.
The Metroplex is Rich in Extensive Natural Resources
Honolulu is the best area to go if you want everything in one setting, including outdoor activities to fill your weekends and holidays without having to fly to the mainland.
You can go to Manoa Falls, where the trail is about three-quarters of a mile long and ends at the falls. Next is to swim up close to Hawaii's state fish, the humuhumunukunukuapuaa, or reef triggerfish, at Hanauma Bay Nature Preserve in East Oahu. This horseshoe-shaped bay is a suitable place to snorkel on Oahu all year.
There is also the Kahala Hotel and Resort's Dolphin Quest Oahu, which allows you to see the animals perform up close. While the Honolulu Zoo is a must-see outdoor weekend getaway for everyone, with over nine hundred species and camps for every period, as well as special events during the holidays.
Most Days of The Year Are Pleasant
Honolulu's tropical climate complements its endless amenities, so living here will not cause severe problems with varying temperatures.
The area receives 271 sunny days per year, and temperatures vary a little between months, with average elevated temperatures ranging from 27 to 32 degrees Celsius. Rainfall occurs here during the winter months of October, with little chance of pouring during summer days.
Furthermore, even though the city is in the tropics, hurricanes, and tornadoes are distinctive. So, you can enjoy the many luxuries on offer without worrying about a heavy downpour or the like.
The Bad Side
You Would Get Stuck on The Road During Rush Hour
As much as you wished this perfect location did not have drawbacks, it does, and Honolulu's number one disadvantage is its terrible traffic. The rush hour is technically inconvenient here because the roads are constantly in the improvement phase, which is unsuitable when you are in a hurry.
According to the Honolulu traffic report, drivers spent 92 hours stuck in a traffic jam, costing $1,282 in heavy traffic dollars per motorist. While the average Honolulu commute is about 6.6 miles, sitting in traffic can make those kilometers seem much longer.
During rush hour, the Interstate H-1 freeway in the city remains an infamous bottleneck. This situation is also like the road from Salt Lake to Chinatown. So, if you do not want to get stuck here, you may need to adjust your travel time and leave early.
Keep An Eye on Your Belonging
Honolulu may be a safe place to visit, but its property crime rate is higher than the national average.
The total number of crimes committed, including burglary, robbery, and motor vehicle theft, is approximately 10,021. This category's crime index is also 28.55, higher than the nation's median of nineteen. So, wherever you live in Honolulu, it is best to protect your belongings to avoid becoming a victim.
What Is the Cost of Living in Honolulu, Hawaii? High Expenditure Equates to A Better Quality of Life
The Good Side
Excellent Public Transportation Means Saving Bucks
Honolulu is also well-known for having the best public transportation in the country. It offers an efficient and adequate ride to its residents and tourists, allowing them to save money on buying their cars or using more expensive carpooling services.
Honolulu's bus system is one of the world's best, with over seventy-two million stratified Honolulu bus riders per year. If you want to travel to other parts of the city, you can take a quick bus transfer that will take you to places like Lanikai Beach or the North Shore.
A single bus ride costs $2.75 or $5.50 for a day pass. Meanwhile, children under five ride free if accompanied by an adult. Also, students and seniors pay $1 and $2 for a day pass, respectively.
The good news is that the Honolulu Rail Transit will begin in the coming years, adding to the city's excellent public transportation system, with a target completion date of 2031.
Get the Best Medical Attention in Honolulu
Living in Honolulu means spending less on medical expenses while receiving the best health care in the country.
Hawaii's high health care access and quality performance contributed to the state's higher overall ranking. The average percentage of its medical costs is 95.55 percent, which is lower than the national average. Overall, because the city is in Hawaii, it enjoys the same benefits.
The average monthly cost of health insurance in this area is around $250. The Queen's Medical Center, a general medical and surgical facility nationally ranked first for adult specialty, is one of the best medical providers in the area.
Kaiser Permanente Moanalua Medical Center is another high-performing medical facility that ranks second in the region.
The Bad Side
High Expenses Will Undoubtedly Rip Your Wallets
Honolulu is a beautiful city with a high quality of life, but it also has a high cost of living. The city's overall average is 176.5 percent, which is higher than the national average.
One factor contributing to its high pricing is its housing market, which is far above the national average. It has a 285.6 average rating and a median home value of $ 751,900. At the same time, the average monthly rent for a studio apartment is around $1,491.
Diamond Head-Kapahulu is one of Honolulu's most affordable neighborhoods, with single-family home prices around $500,000 and monthly flat rents around $1,413.
This high pricing is a luxury for a middle-class city earner and a heavy payment for others. So. if you want to live here, make sure you have the financial means to keep it up, and you may also need to find a high-paying job.
Why Work in Honolulu, Hawaii? The City's Economy Is Excellent
The Good Side
Its Economic Growth Is Going Positive
Honolulu's economic growth is what keeps the city thriving and globally recognized all over the world. So if you are a business owner, this location provides a good investment opportunity for you as well.
Honolulu is the Hawaiian Islands' commercial and trading center. Tourism, the military, the defense contracting industry, industrial production, and research and development drive the Honolulu economy.
One of the significant benefactors of the location is its tourism industry, which typically contributes $10 billion annually. Agriculture and aquaculture are critical economic factors too.
The Kaneohe Marine Base, the Pearl Harbor Naval Shipyard, and the Schofield Barracks contribute to the economy. Furthermore, Honolulu Harbor has a prominent Foreign Trade Zone, and several major shipping companies serve the port.
The city's diverse industries translate to better opportunities for entrepreneurs and its working sector to keep the metroplex afloat.
It Is Easier to Find Work Here
When you live in Honolulu, you can expect diverse job possibilities.
What is pleasant about this location is that the local government aids you in finding a respectable job. The Hawaii Department of Labor and Industrial Relations manages the One-Stop Workforce Assistance Centers.
Job placement and training systems are included in the centers to help people find employment and companies find competent personnel.
Schofield Barracks, Bank of Hawaii, Queen's Medical Center, and the Tripler Army Medical Center are among the largest employers in the area. You can also advance your career at various hotels and resorts, such as the Hilton Hawaiian Village Beach, Royal Hawaiian Hotel, and the Hyatt Regency Waikiki Resort.
The Bad Side
The Average Salary Might Not Be Enough
Although Honolulu has a diverse range of employment opportunities, it has a low minimum wage in comparison to larger cities of its kind.
The average hourly wage in this metroplex is $21.79, and the monthly salary is $3,777. These rates are low considering the expenses and other costs you will incur if you choose to live here. Food preparation and serving related occupations even receive a salary of less than $20.
If you are a single person living here without children, this wage will suffice; however, it may not be enough if you have a family. The more children you have, the more likely you will need to earn more money.
You might need a whopping annual salary of around $122,000 to live comfortably in the state. While this rate is possible to obtain, it may not be easy if you are a rank-and-file staff or do not keep a business here.
So, what is it like dwelling in Honolulu, Hawaii? It is undeniably incredible.
We hope you enjoy our article as much as we enjoy working on your assignment. You may discover that the allure of Honolulu outweighs all its drawbacks now that you are aware of its considerable benefits and constraints and are considering a move with an informed mind.
Thank you, and see you at our next destination!