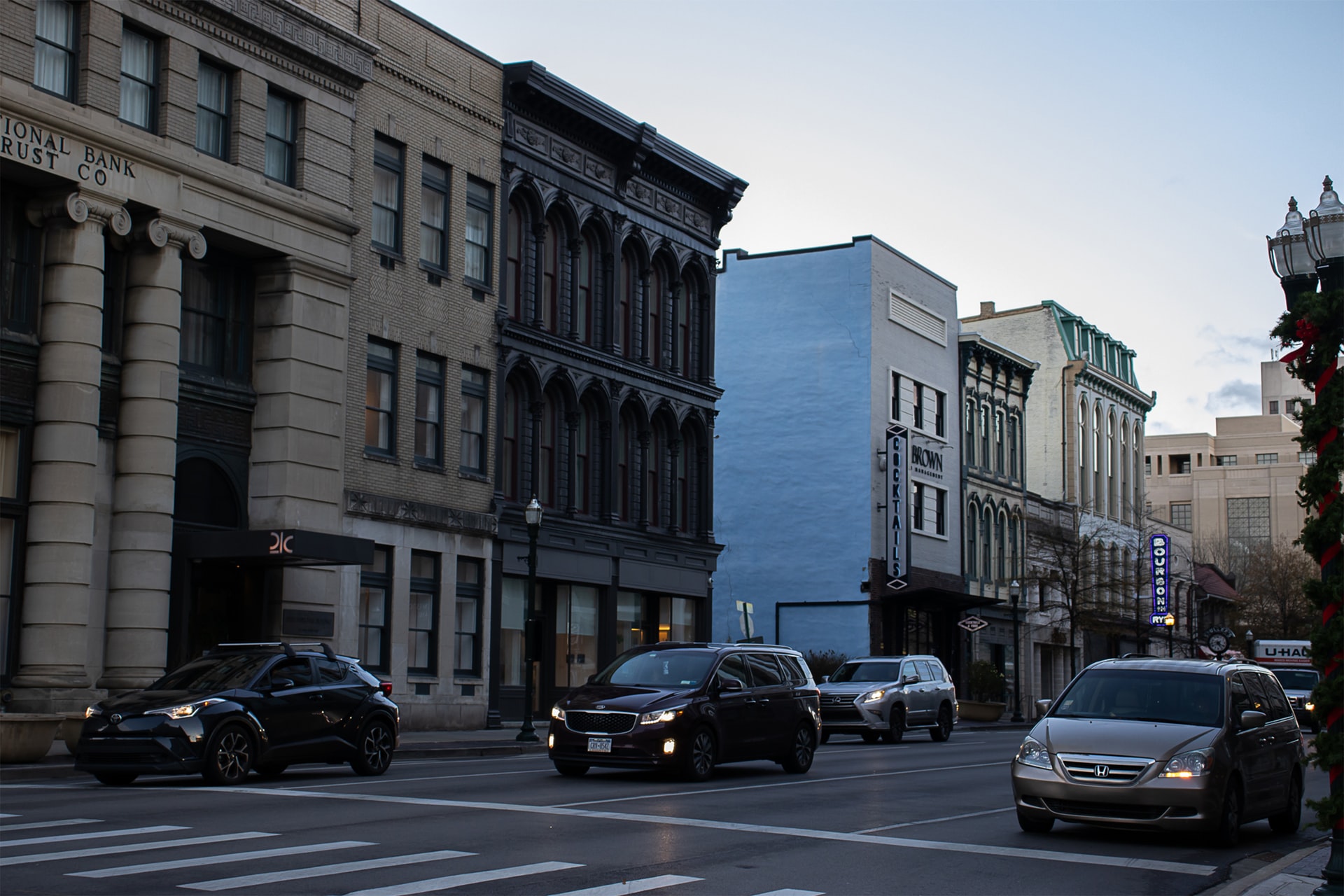 Anaheim, a music lover's paradise and home to the Disneyland Resort, provides several spa and wellness services and great outdoor for nature enthusiasts. In comparison, Lexington-Fayette, the Horse Capital of the World, has a healthy job market, several schools, and the best art galleries in the country. Overall, Lexington-Fayette has a better quality of life than Anaheim.
Anaheim, California, is home to Disneyland, one of the world's most popular tourist attractions. Several attractions, open spaces, and cultural events in the city make it an ideal destination for families and adults of all ages. Those are just some of the many reasons why you'll be happier if you make this place your home.
Meanwhile, Lexington-Fayette, Kentucky, has a wealth of local attractions and activities to keep visitors entertained. This Horse Capital of the World is a lovely area to call home, with an inexpensive cost of living and entertaining activities including historical landmarks, derby horse racing, and more.
To assist you in making a better decision, we'll go over the top benefits and drawbacks of each city, as well as demographics, crime data, average temperatures, and livability ratings.
What Are the Pros and Cons of Anaheim vs. Lexington-Fayette?
Moving to Anaheim means enjoying the Disneyland Resort, concerts, spa and wellness facilities, and the beautiful outdoors. However, choosing Anaheim implies accepting its high cost of living and tourism reliance. While Lexington-Fayette boasts a good employment market, schools, and art galleries, it also has a moderately high crime rate and is not an excellent area to retire.
Living in Anaheim
Pros
The Disneyland Resort

The Disneyland Resort provides a fantastic experience for guests of all ages. It's no surprise that Disneyland Park is known as "The Happiest Place on Earth," with over 60 spectacular attractions, beautiful parades, and world-famous food.

As you approach the park, marvel in the small-town charm of Main Street USA, complete with horse-drawn carriages, delectable treat stores, and Dapper Dans crooning your favorite classic melodies.

From there, enter Fantasyland through Sleeping Beauty's castle, where most tourists can experience iconic Disneyland attractions such as Dumbo the Flying Elephant, Mad Tea Party, and It's a Small World.

Do you have a member of your group that is a Star Wars fan? Fly the Millenium Falcon on a smuggling expedition, or visit the Droid Depot to make your droid companion. Then Star Wars: Galaxy's Edge, the park's newest sector, is not to be missed.

Continue your journey to a galaxy far, far away at Tomorrowland, where you can ride Space Mountain or help Buzz Lightyear fight Zurg on Buzz Lightyear Astro Blasters.

Adventureland, Critter Country, Frontierland, Mickey's Toontown, and New Orleans Square are just a few of the diverse regions you'll discover throughout the park.

Great outdoor for nature enthusiasts

Anaheim is among seven regional historical sites with 230 miles of area riding and hiking trails and 7,000 acres of open space, making it ideal for nature enthusiasts of all ages.

At the Oak Canyon Nature Center, take a hike through one of the region's rare surviving patches of oak forest and coastal sage scrub. While you're here, pay a visit to the John J. Collier Interpretive Center, a tiny museum with live animals and area natural history displays that are ideal for kids.

Yorba Regional Park is a great place to visit with a picnic lunch. You and the kids will have enough to do to work up an appetite, with volleyball courts, four lakes, a physical training course, and cycling routes leading to the nationally known Santa Ana River Trail.

Learn to surf on Huntington Beach or fly a kite above Seal Beach. The youngsters will enjoy playing on Orange County's lovely beaches, which stretch for 42 miles.

A music lover's paradise

Anaheim is a music lover's paradise, with various musical venues for significant events, minor appearances, and everything in between.

The award-winning House of Blues at the Anaheim GardenWalk includes the House of Blues Foundation Room, a members-only club with its tiny stage for after-party concerts and artist showcases. While world-class artists and a cutting-edge sound system produce outstanding performances in the main music hall, guests can also appreciate live bands and late-night cuisine at the restaurant/bar.

The Honda Center also stages a variety of concerts and other live events (including comedy shows) throughout the year when the Anaheim Ducks aren't on the ice. BTS, Elton John, Janet Jackson, and The Weeknd, to mention a few, have all sold out previous gigs.

There's always an extraordinary performance to see in Anaheim, no matter what your interests are.

Several spa and wellness services

In such a dynamic city like Anaheim, it's necessary to unwind and rejuvenate with a quiet day at the spa. Fortunately, Anaheim has many fantastic facilities where you can rejuvenate your body and mind.

Burke Williams Day Spa is one of Anaheim's most luxurious day spas. The calming treatments provided are just a few minutes from downtown and will transport you far away from the city's bustle. Spend the day indulging yourself with a comprehensive menu of massage and cosmetic services, and since it's located in the outlets, it's simple to fit a massage in between shopping trips.

Other than spa and wellness services, the Hilton Anaheim Health Club also has steam rooms, workout equipment, and over 30 group fitness programs. Their wellness treatments can be customized to your unique health, and skincare needs to help you look and feel your best.
Cons
High cost of living

Based on research, Anaheim is one of the five most expensive cities in the country to live in. Its closeness to Los Angeles and numerous renowned attractions, which make it a popular tourist destination, add to the city's high cost of living.

The living cost in Anaheim is 52.2% higher than the national average. Also, it is 2.3% greater than the California average.

It will cost a lot of money to settle down in this city.

Tourist dependent

Anaheim attracts an estimated 25 million visitors each year from all over the globe, despite its small size. That equates to an average daily population of 68,500 visitors.

Because of this, tourists tend to have more money than the local people; therefore, prices at local stores go up. Also, low-wage jobs dependent on the time of year tend to be seasonal.

Also, this will indeed contribute to traffic bottlenecks.
Living in Lexington-Fayette
Pros
The Horse Capital of the World

Because 450 Lexington horse farms surround the city, it is known as the "Horse Capital of the World." Take a ride or attend a horse show at Kentucky Horse Park, such as the Country Heir Hunter Jumper Shows or the Champagne Run Horse Trials. Hear folks bidding on Lexington horses or go to Keeneland Horse Track to witness a horse race.

The International Museum of the Horse is a great place to learn about the history of humans and horses. At the American Saddlebred Museum, you can learn about it and its history via interactive displays, videos, and kid-friendly activities.

At Horse Country, you can meet current and retired racehorses while observing top-notch equestrian care and grooming. On Derby Day, the first Saturday in May, kick off the Kentucky Derby with festivals, parades, and racetrack celebrations.

Healthy job market

While horses are a multibillion-dollar business in the city, other sectors, including healthcare, education, and manufacturing, also contribute to the city's low unemployment rate, 7% lower than the national average!

The city's central position, which makes it a medical center in Kentucky, enables it to provide a broader range of medical services. With its Level I Trauma Center and Level IV Neonatal Intensive Care Unit, the UK Albert B. Chandler Hospital is Kentucky's most excellent hospital.

Look into JM Smucker Co., the world's most giant peanut butter-producing factory, for product development, marketing, engineering, and more opportunities.

Several schools options

Fayette County Public Schools is in charge of the city's public education system, including six district high schools, twelve middle schools, and 37 elementary schools.

The University of Kentucky is the most well-known educational institution in the city. It is home to approximately 30,000 students and employs a sizable section of the local workforce.

The city's oldest four-year institution is Transylvania University. Bluegrass Community and Technical College, Medtech College, Sullivan University, and Strayer University are significant higher education schools.

Best art galleries in the country

Lexington-Fayette is home to some of the best art galleries in the country and a thriving community of local artists.

Horses Jumping, Moonshine, and The Buffalo are among the 30 pieces of Lexington Street Art installed.

The Headley-Whitney Museum features George Headley's art and exhibitions such as Whitney Doll Houses and more.

At Institute 193, expand your horizons by seeing modern art by Southern artists. New Editions Gallery, which showcases new shows bi-monthly, is an excellent place to go for contemporary fine art in Lexington.

During the Lexington Art League's public gallery hours, local and regional artists browse exhibits and pay visits to studio artists.
Cons
Moderately high crime rate

Unfortunately, more than 93% of cities in the United States are safer than Lexington-Fayette, resulting in an 8/100 safety rating. There are around 42 crimes per 1000 people in this city every year. Its violent crime rate is somewhat higher than the national average and includes offenses like armed robbery, aggravated assault, rape, and murder.

Not a great place to retire

Because the city has a moderately high crime rate, Lexington-Fayette is a dangerous place for the elderly to live, with many burglars and muggers roaming the streets.

Another reason this is not a suitable place to retire is the typical college town. Many students want to stay out late and party hard in the city.
Anaheim or Lexington-Fayette – Which Is More Expensive?
Anaheim is 69.9% more expensive than Lexington-Fayette in terms of the total cost of living, excluding taxes. The median house price is the most critical element in the cost of living difference. Anaheim's median home value is 219% higher.
The table below shows you the cost-of-living indices written in percentage:
| | | |
| --- | --- | --- |
| Living expenses | Anaheim | Lexington-Fayette |
| Housing | 257.1% | 80.3% |
| Food & Groceries | 102.5% | 98.0% |
| Health | 93.4% | 100.4% |
| Utilities | 97.4% | 90.9% |
| Transportation | 118% | 87.5% |
Data is 100 = US National Average
> 100 means more expensive than the national average
< 100 means cheaper than the national average
Housing Cost
Anaheim's cost of housing is 220.2% higher than in Lexington-Fayette. Anaheim's median home cost is $762,700, but only $238,800 in Lexington-Fayette.
Utility Cost
Anaheim's cost of utilities is 7.2% cheaper than in Lexington-Fayette. On average, the cost of electricity in Anaheim is $138.70 per month only, but in Lexington-Fayette, that costs $157.57.
Food and Groceries Cost
Food and groceries are 4.6% more expensive in Anaheim than in Lexington-Fayette. For instance, in Anaheim, a two-person dinner at a mid-range restaurant with three courses costs $62.50, but only $50.00 in Lexington-Fayette.
Transportation Cost
Transportation costs in Anaheim are 34.9% greater than in Lexington-Fayette. In Anaheim, a liter of gasoline costs $0.93, but in Lexington-Fayette, it costs only $0.60.
Healthcare Cost
Anaheim's healthcare cost is 6.8% more costly than in Lexington-Fayette. If you visit a dentist in Anaheim, that will cost you $114.52, whereas, in Lexington-Fayette, that is only $76.80.
Is Anaheim Bigger Than Lexington-Fayette?
As per the latest available population estimates, Anaheim has 6.88 % more inhabitants than Lexington-Fayette. However, Lexington-Fayette has a land area that is 82.17% bigger than Anaheim.
Anaheim is the 10th most inhabited city in California and the 56th in the United States, with a 2020 population of 349,366 spanning 51 miles.
Anaheim's ethnic demographics, according to the latest recent census, include 66.42% White, 16.82% Asian, 9.87% other race, 3.26% two or more races, 2.70% Black or African American, 0.51% Native American, and 0.42% Native Hawaiian or Pacific Islander.
Lexington-Fayette is the 2nd most populous city in Kentucky (after Louisville) and the 61st in the United States, with a 2020 population of 325,330 across 286 miles.
Based on the recent data, Lexington's racial composition includes 74.86% White, 14.61% Black or African American, 3.75% Asian, 3.75% two or more races, 2.81% other race, 0.19% Native American, and 0.03% Native Hawaiian or Pacific Islander.
Is Anaheim Safer Than Lexington-Fayette?
The city's criminal records show that Anaheim has a 29.18 per 1,000 residents crime rate, whereas Lexington-Fayette has only recorded 33.74. Thus, Anaheim is safer than Lexington-Fayette.
You only have a 1 in 40 likelihood of being a property crime victim in Anaheim. Burglary, theft, and car theft are all examples of property crimes.
In a typical year, burglaries occur at 4.67 per 1,000 people in Anaheim. Residents of Anaheim typically believe that the northeast section of the city is the safest for this sort of crime.
Meanwhile, in Lexington-Fayette, your chance to be a victim of property crime is 1 in 34. The annual burglary rate in this city is 4,75 per 1,000 inhabitants. The city's southwest area is typically considered the safest for this crime.
Is Anaheim Colder Than Lexington-Fayette?
Anaheim's standard temperature throughout the year is 46°F to 85°F, whereas Lexington-Fayette has 26°F to 85°F. Thus, Lexington-Fayette is colder than Anaheim.
Winters in Lexington-Fayette are short, chilly, and rainy, and the sky is primarily gloomy throughout the year. The city's average temperature ranges from 26°F to 85°F and is seldom lower than 9°F or higher than 92°F.
An average daily high temperature of less than 50°F can be expected from November 30 to February 28 during the cold season. On average, Lexington-Fayette has temperatures ranging from 27°F to 41°F in January.
From October through April, the city has frosty evenings. The temperature dips below 10°F around seven times a year.
Meanwhile, a lengthy, cold, and partly overcast winter is typical for Anaheim. The average annual temperature ranges from 46°F to 85°F, with lows of 39°F and highs of 94°F being very rare.
An average daily high temperature of below 70°F is observed from November 26 through March 23 during the cold season. Anaheim's coldest month is December, with an average low temperature of 46°F and a high of 68°F.
Only seven nights a year do temperatures dip below 40°F in Anaheim, which might occur from November to March.
Is Anaheim Better Than Lexington-Fayette?
Lexington-Fayette achieved 76 out of 100 livability scores, while Anaheim obtained 62. With 100 to be exceptionally livable, Lexington-Fayette is better than Anaheim.
Lexington-Fayette has a livability score of 76 over 100, placing it in the 81st percentile of all American cities. It is an excellent score since Lexington-Fayette excels in various areas! It ranks #148 in Kentucky and #5,911 in the USA.
It has an extremely high rate for its amenities. However, the city ranks poorly in crime (D-).
Meanwhile, Anaheim has a livability score of 62 over 100, placing it in the 47th percentile of all American cities. It ranks #827 in California and #21,007 in the USA.
"The Happiest Place on Earth" rates exceptionally high for the weather. However, the city received a discouraging grade for its cost of living (F), education (F), and housing (D).
With the livability scores and rankings, we can conclude that Lexington-Fayette is a better place to call your home!
Is there anything you're searching for that you didn't find? Let us know in the comments below.