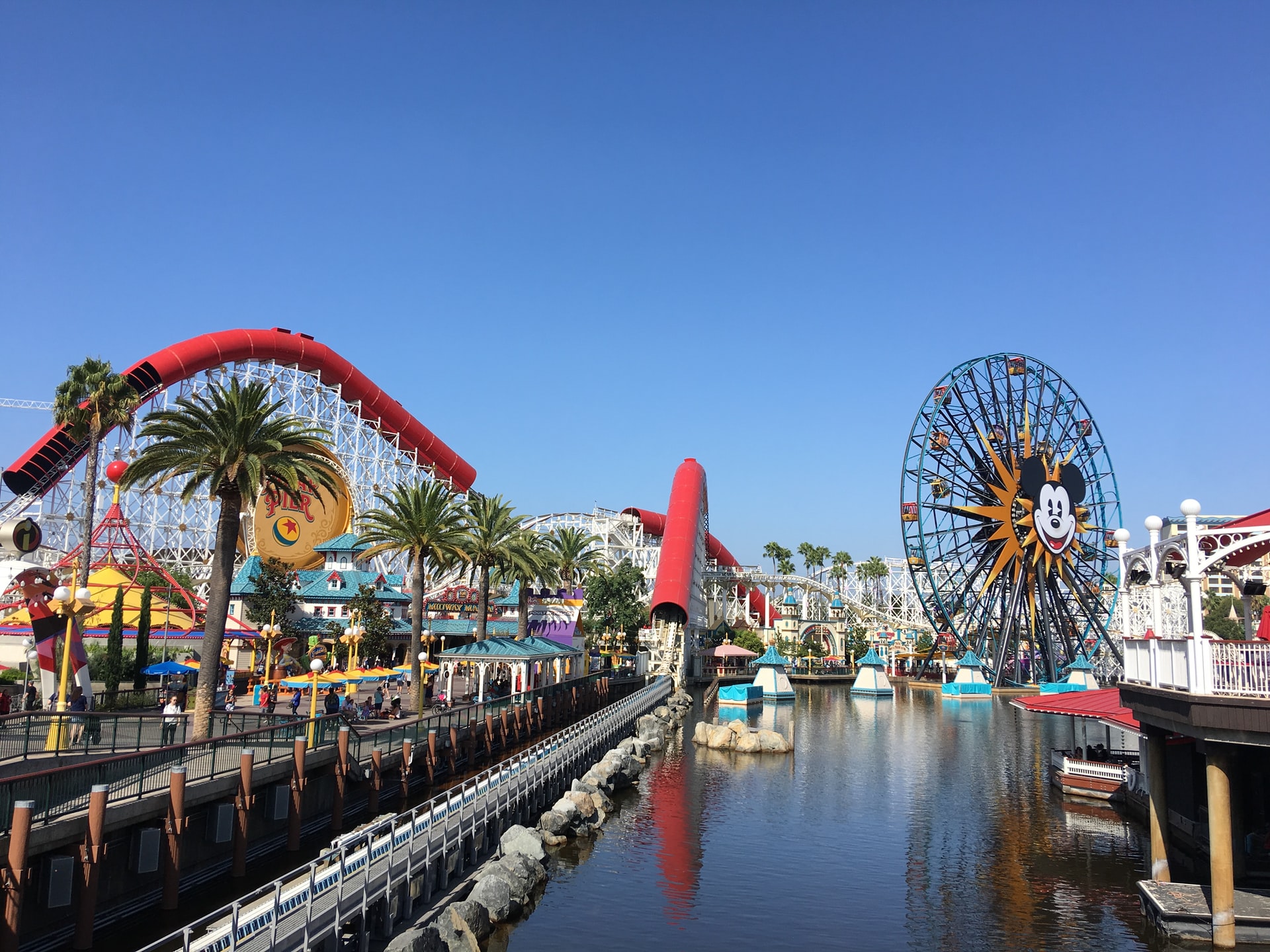 Anaheim offers the Center Street Promenade, several indoors and outdoors, a diverse selection of ethnic cuisine, and a fantastic art scene. In comparison, Lubbock has many employment opportunities, natural beauty, top-ranked education, and extensive medical care. In overall quality of life, Lubbock surpasses Anaheim.
In Orange County, California, Anaheim is a city that exudes elegance and is surrounded by stunning landscapes. While formerly known for its wine, the town has grown into a thriving and varied mid-sized metropolis. Anaheim is much more than "the happiest place on Earth," despite many people only recognizing it with Disneyland.
Meanwhile, Lubbock, a city in Lubbock County, Texas, is regarded as one of the most incredible locations to live in Texas, so relocating there may be beneficial. Most Lubbock inhabitants enjoy easy access to parks and decent schools. But there is more to expect when you move to this city.
Choosing between Anaheim and Lubbock might be difficult for many people, but we're here to help. We've researched the most significant benefits and drawbacks, cost of living, demography, crime index, weather temperature, and livability score for your review.
What Are the Pros and Cons of Anaheim vs. Lubbock?
In Anaheim, you'll enjoy the Center Street Promenade, fun activities, and a diverse culinary and arts scene. But choosing Anaheim means accepting limited career opportunities and traffic. While Lubbock boasts numerous job prospects, natural beauty, excellent education, and comprehensive medical care, it also has high crime rates and an unpleasant odor.
Living in Anaheim
Pros
Center Street Promenade

The Center Street Promenade, a fashionable city street near the historic downtown Carnegie Library, is lined with boutique stores, local cafés, and beautiful apartments.

It is an excellent walk for an afternoon stroll. Jewelry, fashion brands, and sophisticated home furnishings are among the local gems found among the numerous retail stores along the Center Street Promenade.

Several indoors and outdoors

Anaheim is the place to go in Southern California if you want to have fun. Whether you're looking to try your hand at trapeze or flight simulator skills or want to play some miniature golf or bowling, Anaheim has much to offer adventure seekers! No matter how well-known its theme parks are, there's always something new to discover indoors and outdoors when you stay or live in this city.

If you're in the vicinity of Disneyland, Anaheim Garden Walk, an outdoor retail and entertainment complex, is a fun option for a stroll.

If you are into golf, Anaheim Hills Golf Course, a public 18-hole course, is a popular destination for golfers of all levels.

The City National Grove of Anaheim is the trendiest spot in town for live music if you prefer indoors.

Diverse selection of ethnic cuisine

At every turn in Anaheim, you can find a wide variety of ethnic cuisines that match the best in the United States. You can taste genuine cuisines from the Middle East, Vietnam, and India here. No other city in Orange County offers such a diverse selection of ethnic cuisine.

The Packing District is home to shops representing every conceivable aspect of the gastronomic world. This ever-evolving culinary community has something for everyone, from Umami's luscious burgers in the Packard Building to Georgia's original soul cuisine at the Packing House to Jav's BBQ smoked meats in the MAKE Building.

Little Saigon is one of Orange County's most renowned culinary communities. This one-of-a-kind region provides cultural and gourmet experiences uncommon in the United States. Begin with a cup of Pho45's famed beef noodle soup, or visit Brodard Chateau for a more comprehensive Vietnamese cuisine.

Anaheim art scene

The Anaheim art scene revolves around the Muzeo Museum and Cultural Center. Muzeo is an ever-changing cycle of exhibitions, including a wide range of artists, subjects, and media.

The permanent collection of the enormous Bowers Museum encompasses almost 100,000 items. The exhibits will include some of the most inventive and thought-provoking art pieces from various disciplines. Native American artifacts to Modern American artworks are among the works on display.

The Bower's Kidseum, a children's museum and learning center focusing on archaeology, is located on the same grounds.
Cons
Limited career opportunities

One of the significant disadvantages of living in Anaheim is the lack of opportunities to advance your career. The city is, as we all know, heavily dependent on tourism. As a result, most of its employment vacancies are in the tourist industry.

Anaheim's unemployment rate is 7.5%, while the city's job growth rate is 0.6%. These statistics are still a long way from the national average, though. Economic growth remains slow despite a future employment growth potential of 32.5%.

Traffic congestion

In Anaheim, traffic congestion is expected because of the city's influx of tourists and heavy dependence on automobiles. You won't be able to navigate about the town without a car. Public transit is also critically deficient in this city.

To or from Los Angeles, be aware of possible traffic jams and plan accordingly. Also, note that Los Angeles is one of the most crowded cities in the United States.
Living in Lubbock
Pros
A multitude of employment opportunities

In Lubbock, you can find almost every kind of work. Manufacturing, for example, will make an even more significant impact in this pond in West Texas. Tyco, UniFirst, Warren Equipment, and XFab have the most job openings.

Aside from manufacturing, Texas Tech and other sectors provide various opportunities, including contact center and customer service positions, oil drilling, and renewable wind energy.

Although Austin is renowned as Texas' business center, Lubbock has a startup incubator, and Uber and Lyft have just arrived. Lubbock got its first co-working space in 2016, and since then, new tech startups like EyeGuide have been popping up all around town.

Astonishing natural beauty

Do you like hiking or biking? You've come to the right place. Lubbock is built on the Caprock, formerly the old Gulf of Mexico's coastline. That means two canyons are close by, providing magnificent treks and challenging bike courses.

After the Grand Canyon, Palo Duro Canyon is the second biggest canyon in the United States. The journey from Lubbock is about an hour and a half, making it an ideal weekend getaway spot for outdoor enthusiasts looking to go hiking, riding, or camping.

The Guadalupe Mountains, located 3.5 hours south of town, are a Texas national park. Unsurprisingly, it's one of the country's least-visited. Even a local Lubbock grotto seeks out regular spelunking excursions to the Guadalupe's because of the state's most prominent mountain and plenty of caves.

Top-ranked education

There are two prominent universities in Lubbock. Texas Tech is a public state university that offers undergraduate, graduate, and doctoral degrees in various fields. In addition, the university has one of the top engineering schools in the nation.

Tech isn't the only notable institution in the neighborhood. Lubbock Christian University is a formidable competitor, and it has graduated hundreds of students each year in various professions. They also have a baseball team that regularly competes at a national level.

Extensive medical care

Lubbock is home to the Southwest's most extensive medical system. Covenant Medical System owns and manages two hospitals, which, together with the University Medical Center (UMC), provide some of the most outstanding medical treatment in the nation. Both systems include exceptional heart disease experts, and UMC has a nationally recognized cancer research center.
Cons
High crime rates

Nationally and statewide, crime rates in Lubbock are more significant than in other Dense Urban Areas.

Lubbock has 1.93 times the number of daily crimes as Texas and 2.21 times the national average.

According to the department's annual report, the city saw a decrease in property crimes and rapes in 2020 but a modest rise in aggravated assaults. In 2020, Lubbock set a new high with reported 41 homicides.

Unwanted smell

Out east of town, there is a vast cattle ranch. Whenever a breeze blows from the west, mainly when the air is damp, the smell is carried into town or blown to anybody who resides nearby.

The wind regularly blows fecal dust or dried manures crushed by feedlot cattle, which smells bad. On most days, this odor is apparent.

Most residents complain about the odor, so if you choose to live in the city, you will most likely consider the smell coming from cows.
Anaheim or Lubbock – Which Is Less Expensive?
Lubbock is 47.5% less expensive than Anaheim in terms of the total cost of living, excluding taxes. The median house price is the most critical element in the cost of living difference. Lubbock's median home value is 77% lower.
The table below shows you the cost-of-living indices written in percentage:
| | | |
| --- | --- | --- |
| Living expenses | Anaheim | Lubbock |
| Housing | 257.1% | 57.6% |
| Food & Groceries | 102.5% | 91.9% |
| Health | 93.4% | 116% |
| Utilities | 97.4% | 93.5% |
| Transportation | 118% | 73.1% |
Data is 100 = US National Average
> 100 means more expensive than the national average
< 100 means cheaper than the national average
Housing Cost
Lubbock's cost of housing is 77.6% less expensive than in Anaheim. Anaheim's median home cost is $762,700, whereas Lubbock has only $168,100.
Utility Cost
Lubbock's cost of utilities is 4.0% less expensive than in Anaheim. On average, the cost of electricity in Anaheim is $138.70 per month only, but in Lubbock, that costs $131.24.
Food and Groceries Cost
The cost of food and groceries in Lubbock is 10.3% less expensive than in Anaheim. For example, white rice costs $6.06 per kilogram in Anaheim but only $2.64 in Lubbock.
Transportation Cost
Lubbock's transportation cost is 38.1% less expensive than in Anaheim. You will spend $0.93 for 1-liter gasoline in Anaheim, whereas, in Lubbock, it costs just $0.57.
Healthcare Cost
Lubbock's healthcare cost is 9.3% more costly than in Anaheim. If you visit a doctor in Lubbock, that will cost you $121.16, whereas, in Anaheim, that is only $100.28.
Is Anaheim Bigger Than Lubbock?
According to the 2020 Census, Anaheim is 23.85 % larger than Lubbock in the number of residents. However, Lubbock has a land area that is 62.50% bigger than Anaheim.
Since its founding in the nineteenth century, Anaheim has seen continuous expansion. The population increased by 615% with the building of Disneyland and other nearby enterprises. In recent data today, Anaheim has 349,366 residents occupying the city's 51 square miles of land spaces, making it the 10th largest city in California and the 56th in the United States.
Meanwhile, located in Texas, Lubbock is the 11th most prominent in Texas and the 85th in the United States, with 266,041 people spread out across 136 miles. Since the last census, Lubbock's population has grown by 15.89%, which counted 229,573 people in 2010. The city is now expanding at a 0.91% yearly pace.
Is Anaheim Safer Than Lubbock?
Based on crime indices, Anaheim scored 15 over 100, higher than 3 of Lubbock. With 100 being the safest, Anaheim is safer than Lubbock.
Anaheim is safer than 35% of all cities in California and 27% of all cities in the United States. Meanwhile, Lubbock is only safer than 1% of Texas cities and 2% of all cities in the United States.
For example, in property crimes, theft occurs only at 10.99 per 1,000 people in a standard year of Anaheim, while in Lubbock, that is 16.22 per 1,000 residents.
Is Anaheim Warmer Than Lubbock?
Anaheim's standard temperature throughout the year is 46°F to 85°F, whereas Lubbock has 29°F to 93°F. Thus, Lubbock is warmer than Anaheim.
Summers in Lubbock are long, hot, and often cloudless. The average year-round temperature ranges from 29°F to 93°F, with temperatures seldom falling below 18°F or rising over 101°F.
On average, the daily maximum temperature rises to around 85°F during the hot season, which lasts for 3.9 months from May 18 to September 14. With an average 93°F high and 70°F low, July is the warmest month in Lubbock.
On average, 75% of Lubbock's June is cloudless, mostly clear, or partly overcast.
Meanwhile, summers in Anaheim are brief, hot, dry, and bright. The average annual temperature ranges from 46°F to 85°F, with lows of 39°F and highs of 94°F being very unlikely.
Temperatures exceeding 82°F can be expected from July 4 to September 27 during the hot season. August is Anaheim's warmest month, with daily highs of 85°F and lows of 65°F.
During Anaheim's brightest month of the year, September, the sky is mainly cloudless or partly overcast 90% of the time.
Is Anaheim Better Than Lubbock?
Lubbock had 68 out of 100 for livability, while Anaheim received 62. With 100 to be the most livable, Lubbock is better than Anaheim.
Anyone who moves to Lubbock will have a wonderful experience. The city obtained excellent scores for amenities, cost of living, weather, education, and housing. Its livability score ranks #938 in Texas and #14,775 in the USA.
When you move to this city, the only consideration is its crime (F). So make sure to research more on the city's safest neighborhoods.
Meanwhile, Anaheim ranks #827 in California and #21,007 in the USA with its livability score.
If you're contemplating moving to this city, it might be frustrating because of its cost of living. However, it might also be a rewarding experience if you learn the best about Anaheim.
We can conclude that Lubbock is a better city to call home based on the livability ratings and rankings!
Is there anything you're searching for that you didn't find? Let us know in the comments below.