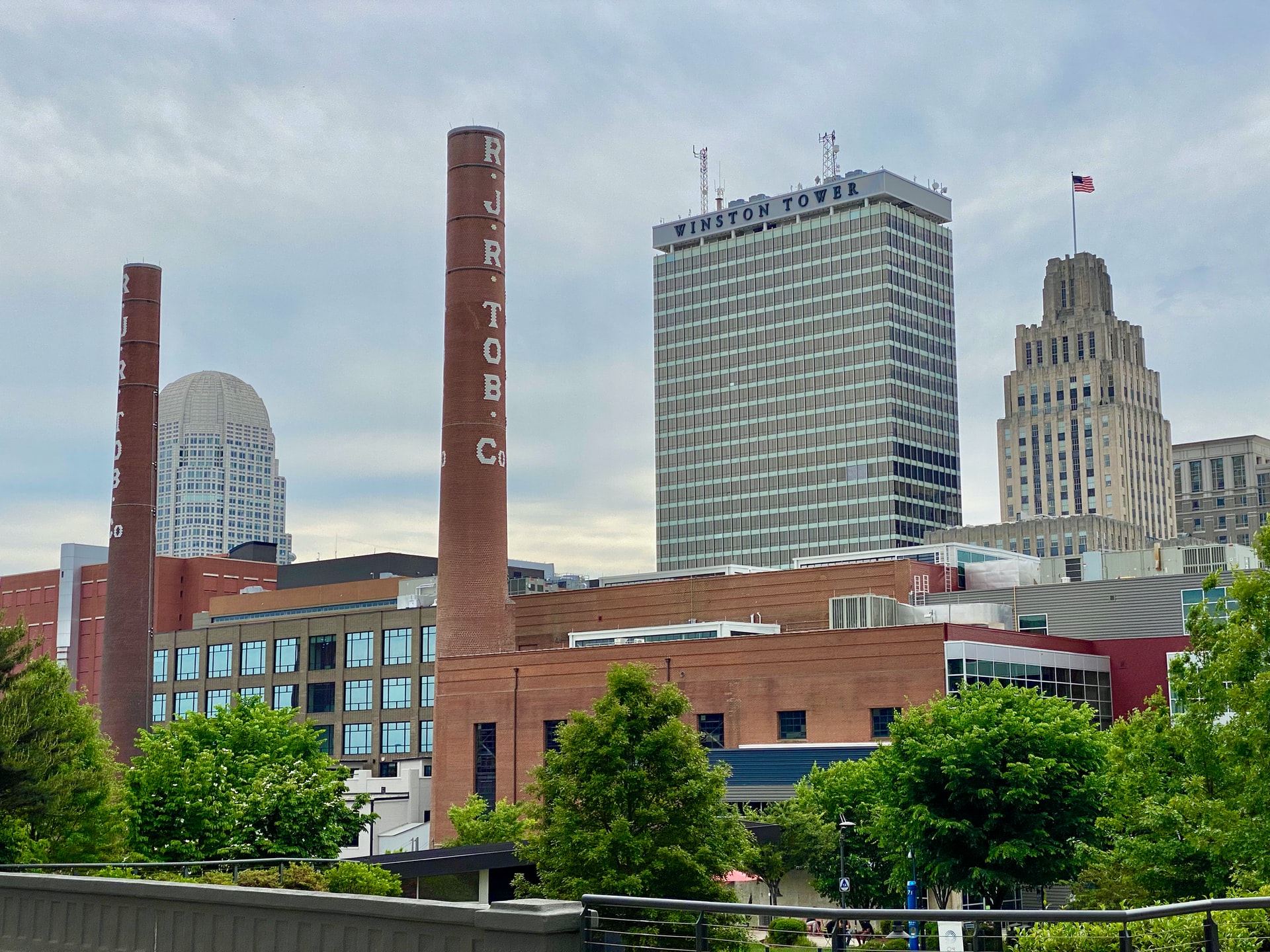 If you choose Anaheim, you will enjoy its wide range of popular attractions, creativity, job market, and well-developed public transit infrastructure. Meanwhile, Winston-Salem provides you with picturesque mountains and beaches, low expenditure, high-quality education, and numerous art galleries.
Elegant and attractive, the city of Anaheim in Orange County, California, is a haven for tourists and residents. Aside from the Disneyland Resorts and amusement parks, there are various more benefits to making this city your permanent residence.
Meanwhile, Winston-Salem has recently been voted the 5th most excellent place in North Carolina. Apart from that, the inexpensive cost of living will entice you to explore the city more.
Despite this, you'll find that both cities have their share of negative characteristics, which is what makes them worthy places to examine. This piece is a must-read if you're considering moving to Anaheim or Winston-Salem.
What Are the Pros and Cons of Anaheim vs. Winston-Salem?
You'll find many attractions, career possibilities, and public transit options in Anaheim. But choosing Anaheim means you are ready for its crowds and traffic situation. Meanwhile, you'll enjoy cheap living costs, arts, education, mountains, and beaches in Winston-Salem, but you have to deal with its slower pace of daily life and a need for a car to go to most places.
Living in Anaheim
Pros
A wide range of attractions

Theme parks and other attractions in Orange County and Anaheim have won worldwide fame. Star Wars: Galaxy's Edge, an all-new campus where Avengers gather, and an assortment of seasonal and year-round delicacies await visitors at Disneyland Resort.

Rides, shows, and attractions in four themed sections, including Old West Ghost Town and Camp Snoopy, can be found at Knott's Berry Farm.

Taking inspiration from the city's rich history, Anaheim has undergone a significant transformation that has given the area a whole new feel. In the Packing District, you'll discover the Packing House, a two-story, utopian gourmet delight.

The recently refurbished MAKE Building, which houses Pali Wine, Jav's BBQ, and Unsung Brewing, is just down the street from the Packing House. The historic Center St. Promenade is a short walk away and a hidden treasure recognized for its artisan boutiques, chef-driven restaurants, and innovative merchants.

Job market

Disneyland is the top employer in Anaheim, which comes as no surprise. As one of the top employers in the state, Disneyland employs about 30,000 people.

In reality, Anaheim and the neighboring regions are home to several significant companies.

St. Joseph Health and Kaiser Permanente are other major Anaheim employers. These businesses have employed thousands of residents in the city.

If you're searching for a job, Anaheim is a terrific location to be. That's because it has a lot of big companies that constantly need workers.

Innovative and creative city

Anaheim is a city built on innovation and creativity. In addition to Disneyland Resort, the neighborhood is home to several galleries, museums, and other cultural attractions, making it a perfect location for artists and families.

The city has many architectural styles, from historic districts to newer commerce and residential sections. Also, it has a broad spectrum of ethnic and cultural diversity.

Fun and appreciation of other people's ingenuity are essential values for many residents.

Well-developed public transit infrastructure

There are several ways to get to and from Anaheim's Disneyland from nearby hotels and airports. Anaheim boasts a well-developed public transit infrastructure that allows citizens to go about the sprawling metropolis. Rail, bus, taxi, and other modes of transportation are available at the Anaheim Regional Transportation Intermodal Center (ARTIC).

Visitors can access almost any place in the region from this transit hub. Tourist-oriented routes will have the most options in terms of frequency and dependability. However, several local bus routes run throughout the city and are specifically geared for locals.

Also, the city is just a short drive to John Wayne Airport, the nearest international airport.
Cons
Overcrowding

It's no wonder that living in one of the world's happiest locations attracts many tourists. The Magic Kingdom, for example, attracts approximately 19 million visitors each year.

If you live in a cramped space, you're more likely to suffer from poor hygiene and a lack of rest.

Overcrowding is a health hazard that everyone should avoid in today's world. And Anaheim is prone to this concern.

Traffic

As the most populous city in Orange County, traffic congestion in Anaheim is a problem. This concern has harmed the city's quality of life and economic output. It increases fuel consumption, the expense of transportation, and the number of accidents.
Living in Winston-Salem
Pros
Mountains and beaches

One of the numerous advantages of living in Winston-Salem is its location to natural wonders. The mountains are a quick and easy day excursion from downtown Asheville, just 2 hours and 15 minutes away. Pilot Mountain offers stunning views within a 30-minute drive.

Hanging Rock is an excellent choice with 20 miles of hiking trails, a campsite, and a lake for canoe rentals. Located just west of Winston-Salem, Grandfather Mountain offers incredible climbing and the chance to see a black bear.

But there are beaches only 2.5 hours away if the mountains aren't your favorite. While Wrightsville Beach is the closest beach to Winston-Salem, you can also travel a few hours to Topsail Beach and the Outer Banks. It's a great place to go if you're looking for a beach vacation during the summer months.

Inexpensive city

Winston-Salem is surprisingly inexpensive. Because the cost of living in this area is much lower than the national average, you receive more value for your money.

When it comes to the overall cost of living, it's 32% cheaper than the national average. The typical sales price in this area is lower than the national median, although local people's average income is higher.

When you shop at Harris Teeter, you'll be able to save even more money since grocery costs are 1% cheaper than the national average. The cost of living in North Carolina for retirees in this region is 3.7% lower than the state average.

It's easy to see why retirees choose this area. Overall, Winston-Salem is a superior investment, scoring a 7.5 out of 10 on a scale that compares housing expenses to income.

Highly-educated location

Winston-Salem is a highly-educated city, including private and public colleges and universities and some of the best high schools in the state. Wake Forest University, Salem College, Winston-Salem State University, Carolina University, and the University of North Carolina School of the Arts are all here.

If you're a parent of school-age children, you have many options for elementary, middle, and high schools.

Packed with arts

Winston-Salem is a city packed with arts, and it's a big part of what makes it unique. Known as the "City of the Arts," a thriving art community is here.

The neighborhood has many local art schools that encourage young people to develop their talents. Here, artists of all kinds can freely express themselves, from sculptors and painters to singers and actors. A visit to one of the several art galleries or studios in the area is a highly recommended activity.
Cons
Location and transportation

It's important to point out that Winston-Salem's infrastructures are compact, which may be advantageous for some people. But all are within a 15- to 20-minute drive if you reside in the suburbs. It implies that you'll need a vehicle to go to most places.

You won't be able to go to your favorite food shop by just walking around the corner. That's something you'll have to get accustomed to if you're coming from a big city.

Slower pace of daily life

Another drawback of residing in Winston-Salem is the slower pace of daily life. Everywhere you walk in this city, folks want to know more about you, your day, and your other personal stuff.

Of course, as lovely as this is, there are moments when you wish things would go faster so you could complete what you're working on. However, everything goes a bit slower down here, and you'll have to get accustomed to it.
Anaheim or Winston-Salem – Which Is More Expensive?
Anaheim is 89.2% more costly than Winston-Salem in terms of the total cost of living, excluding taxes. The median house price is the most critical element in the cost of living difference. Anaheim's median home value is 318% greater.
The table below shows you the cost-of-living indices written in percentage:
| | | |
| --- | --- | --- |
| Living expenses | Anaheim | Winston-Salem |
| Housing | 257.1% | 58.3% |
| Food & Groceries | 102.5% | 95.2% |
| Health | 93.4% | 96.4% |
| Utilities | 97.4% | 96.5% |
| Transportation | 118% | 75.5% |
Data is 100 = US National Average
> 100 means more expensive than the national average
< 100 means cheaper than the national average
Housing Cost
Anaheim's cost of housing is 341.0% higher than in Winston-Salem. Anaheim's median home cost is $762,700, whereas Winston-Salem has only $182,400.
Utility Cost
Anaheim's cost of utilities is 0.9% cheaper than in Winston-Salem. In Anaheim, the 1-minute of local prepaid mobile tariff without discounts or plans is $0.22 per month, but in Winston-Salem, those cost $0.25.
Food and Groceries Cost
The cost of food and groceries in Anaheim is 7.7% higher than in Winston-Salem. For example, eggs cost $3.00 for a 12-pc in Anaheim, but just $1.69 for the same quantity in Winston-Salem.
Transportation Cost
Anaheim's transportation cost is 56.3% higher than in Winston-Salem. For example, local transportation in Anaheim costs $2.00 per person, whereas, in Winston-Salem, it costs just $1.00.
Healthcare Cost
Anaheim's healthcare cost is 7.6% less expensive than in Winston-Salem. If you visit a dentist in Anaheim, that will cost you only $114.52, whereas, in Winston-Salem, that is $139.81.
Is Anaheim Bigger Than Winston-Salem?
Based on the most recent estimates, Anaheim is 27.82% more prominent than Winston-Salem in population number. However, Winston-Salem is 61.94% more extensive in land area than Anaheim.
For almost a century, Anaheim has been steadily expanding its population. Approximately 615% of the city's population increased due to Disneyland and other nearby businesses.
With 349,366 residents, it is the 10th most inhabited city in California and the 56th in the United States, based on the 2020 Census. Since 2010, Anaheim's population has grown by 3.90%, despite the city's yearly decline of 0.10%. With 51 square miles of land area, Anaheim was a rural region studded with orange orchards.
Meanwhile, Winston-Salem is the 5th biggest city in North Carolina (after Charlotte) and the 91st in the United States in 2020, with 252,175 inhabitants. It has a population density of 1,902 persons per square mile, encompassing 134 miles. The city is expanding at a pace of 0.56% each year, and its population has risen by 9.82% since the 2010 census.
More than 54% of the population adheres to religious faith. Baptists make up around 16% of the entire religious people in the city. To mention a few, Methodist, Catholicism, and Lutheranism are other religions practiced in Winston-Salem.
Is Anaheim Safer Than Winston-Salem?
Winston-Salem has a 68 out of 100 crime index, whereas Anaheim has a value of 15. With 100 being the safest, Winston-Salem is safer than Anaheim.
Year-over-year, the number of violent crimes in Anaheim has risen by 12 %, while the number of property crimes has risen by 8%. The city's overall crimes have increased by 8% in the last year.
Anaheim has a total of 506 police officers. It equates to 1.5 police officers per 1,000 inhabitants, 54.8% fewer than the national average and 59.3% less than the California average.
Meanwhile, with a combined crime rate of 8 per 1,000 people for both violent and property crime, Winston-Salem has one of the lowest crime rates in America among cities of all sizes (lower than 68% of America's localities). In Winston-Salem, your chance of becoming a crime victim is 1 in 128 people.
Is Anaheim Colder Than Winston-Salem?
Anaheim's standard temperature throughout the year is 46°F to 85°F, whereas Winston-Salem has 32°F to 87°F. Thus, Winston-Salem is colder than Anaheim.
Anaheim's winters are lengthy, cold, and partially gloomy. The temperature ranges typically from 46°F to 85°F throughout the year, with temperatures seldom falling below 39°F or rising over 94°F.
The most excellent time to visit Anaheim for warm-weather activities is from late May to early October.
The average proportion of the sky covered by clouds in Anaheim varies significantly throughout the year.
Anaheim's clearer season starts about April 24 and lasts for 6.3 months, concluding around November 4.
Meanwhile, in Winston-Salem, winters are freezing and snowy, and the weather is partially overcast all year. The temperature ranges typically from 32°F to 87°F throughout the year, with lows of 19°F and highs of 94°F being uncommon.
If you wish to take advantage of summer activities, the ideal time to come to Winston-Salem is between late May and mid-June and late August and early October.
The average proportion of the sky covered by clouds in Winston-Salem varies somewhat from year to year due to moderate seasonal changes.
It starts around July 28 in Winston-Salem and lasts for 3.7 months until November 19, when the weather is at its brightest.
Is Anaheim Better Than Winston-Salem?
On the livability scale, Anaheim scored 62 out of 100, while Winston-Salem has obtained 64 ratings. With 100 to be exceptionally livable, Winston-Salem is better than Anaheim.
If you're considering a new place to reside, the three most important words to remember are "location, location, and location." It's good that Anaheim is full of excellent local amenities and intriguing things to do. With a livability rating of 62 out of 100, everything is more enjoyable in Anaheim since it has near-perfect weather.
However, the cost of living in Anaheim, particularly housing, is the most important consideration when relocating here.
Meanwhile, based on recent data and statistics, Winston-Salem achieved a livability score of 64 out of 100. Compared to all other cities, this score is in the 39th percentile.
The city scored exceptionally high for amenities in each livability area. In terms of crime, cost of living, housing, and demography (population and land spaces), Winston-Salem is better than Anaheim.
We can conclude that Winston-Salem is an excellent option with all of this information.
Is there anything you're searching for that you didn't find? Let us know in the comments below.