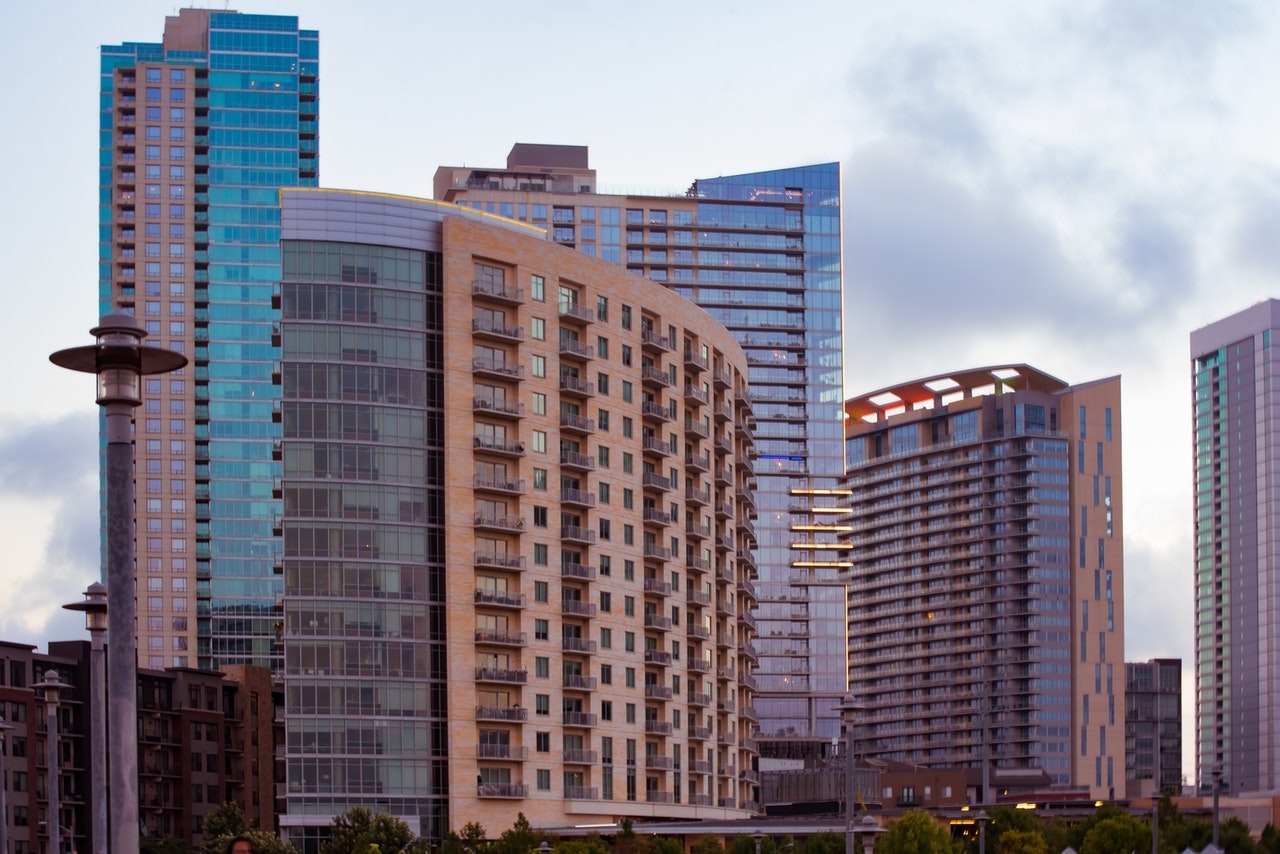 Fort Lauderdale, Florida, is renowned for its natural beauty and boating culture, whereas Austin, Texas, has a lively music scene and low unemployment rate. Both cities are prominent places to visit that draw many permanent residencies. Fortunately, both have considerably similar living expenses based on the overall index.
When people used to speak about Austin, they'd always bring up the music. But that's just the start of what's being said these days. Austin also has superb ballet, world-class museums, unique shopping, and lovely outdoor places.
With several things to do in Austin, you can spend your morning kayaking on the lake, wandering through a famous historical museum, or experience several free outdoor concerts that take place throughout the summer.
On the other hand, Fort Lauderdale, near Miami on Florida's Atlantic coast, is known for its beaches and boating culture. The city's canals contribute to its seaside lifestyle and attractiveness, along with its magnificent beaches, plenty of restaurants, shopping, watersports, and other activities. The city is family-friendly and welcomes visitors of all ages.
In this guide, we will get into more details about these cities. If you're unsure where to move next, we gathered data from reputable sources to show you the benefits and drawbacks, cost of living in these places, and other aspects to consider. You can use this costing and comprehensive comparison to help choose between Austin and Fort Lauderdale.
What Are the Pros and Cons of Austin vs. Fort Lauderdale?
The unemployment rate, recognition, and ethnic diversity are positive aspects of living in Austin; the most significant cons are inadequate public transportation, crowded roads, job competition, and hot weather. On the other hand, Fort Lauderdale offers convenient transportation, lots of activities, low rent, and fewer taxes. However, you may not want its masses, wildlife, traffic, and sea-level rise.
Living in Austin
Pros
Lively Music and Art Scene

Austin is famous for its thriving music and art scene, attracting newcomers and long-time residents. At least once a month, the city hosts a big music event or art fair. Every night, there should be live music at over 100 places.

Most Decent Place To Live

The most progressive city in Texas is Austin. As of July 2021, the city placed the top place to live in Texas by the US News and World Report.

Austin's ranking as the 5th best place to live in the United States reflects the city's rapid development throughout the years. In a recent survey, Texas' capital city ranked the 13th among the nation's fastest-growing cities and 29th among the finest places to retire.

Low Unemployment Rate

Austin's unemployment rate declined from 3.5% in September to 3.4% in October, according to the Texas Workforce Commission, with 44,568 people jobless.

The unemployment rate in Austin remained lower than both the state (4.8%) and national (4.3%) statistics.

Between September and October 2021, TWC reported that the Austin area added 18,300 jobs. The region has grown by 7% every year from October 2020, creating 77,300 jobs.

Austin has also become a magnet for emerging businesses. Increased job openings and a lower unemployment rate have resulted from the growth of IT enterprises in Austin.

Ethnic Diversity

Austin has quickly evolved into a city where no one racial or demographic group has a stronghold. The number of Hispanic and Asian families has increased considerably in the previous year.

Austin's ethnic diversity will increase as more non-Texans move to the city. The beauty of growing diversity is the variety of perspectives and ideas it provides.
Cons
High Job Competition

Residents in Austin must adjust to the massive influx of high school pupils. It will make it tough to compete for jobs. It also means that numerous businesses cater to this demographic.

Crowded Roads

Residents have little control over traffic, which is an external source of annoyance. If you're moving to Austin for work, try to live as close to your company as feasible. Otherwise, plan on traveling twice as long, if not three times as long. You can compare Austin's traffic to San Francisco, New York, and Los Angeles.

Inadequate Public Transportation

Austin's public transportation system has only buses. Unlike large cities with public metro or train systems, the state designed Austin for driving. Many people prefer to go, and traffic can be irritating. You can rent a car if you don't like using the bus.

Hot Weather

Living in Austin necessitates air conditioning, whether at home or while driving, due to the frequent exposure to excessive heat and humidity. You'll need some time to acclimate if you're not a lover of hot weather. You can always unwind by going to the movies, taking a dip in the springs, or hiring a sailboat and touring the nearby lakes.
Living in Fort Lauderdale
Pros
Low Rent

Fort Lauderdale has a lower rent fee for most types of bedrooms compared to other cities. Even Los Angeles, San Francisco, and New York residents benefited from this when they visited the city.

A three-bedroom home in Fort Lauderdale rents for around the same as an excellent one-bedroom apartment in other large cities. Some pay under $600 a month for a bedroom in a 1,300-square-foot property, including utilities.

Rent is inexpensive everywhere, and these are the average rates:
$1,059 for the studio
$1,198 for a one-bedroom apartment
$1,510 for a two-bedroom
$2,161 for a three-bedroom
$2,614 for a four-bedroom
Convenient Transportation
Fort Lauderdale is a small town. A five-mile radius covers everything practically, so you won't lose much mileage. You can spare cash for weekend vacations to Miami or neighboring state parks.
Even better, you may not need a vehicle at all. There are several dependable public transit alternatives in this city, including:
Amtrak
AvMed or B-Cycle
Broward County Transit (BCT)
Brightline
Carpool
Riverwalk Water Trolley
Sun Trolley
Tri-Rail
Water Taxi
There Is a Lot To Do!
You'll never be bored in Fort Lauderdale, thanks to the abundance of entertaining activities available such as visiting Fort Lauderdale Beach or Las Olas Beach to enjoy the continual sun or enjoying its various museums, parks, and conservation areas.
Fort Lauderdale also has miles of magnificent Atlantic Ocean shoreline. New River and other rivers meander inland through state parks and wildlife reserves like the Florida Everglades. A short drive from Fort Lauderdale is the world's largest butterfly refuge and a natural reserve home to flamingos.
The city is best for nature enthusiasts with all of this and more.
Fewer Taxes
Florida's tax laws include:
No estate tax
Income tax exemption
Lower than average property taxes
Lowest gasoline taxes in the nation
Florida has the fifth-lowest tax load on companies and citizens of the 50 states. These tax breaks are one of the main reasons several retirees and individuals live in locations like Fort Lauderdale.
Cons
Increasing Sea Levels

Whether you consider global warming is a natural weather cycle or a manufactured phenomenon, the consequences of increasing temperatures include rising sea levels. Fort Lauderdale's beachfront position puts it susceptible to potential flooding. Some streets will constantly flood when a high tide occurs, even with sufficient sea barriers.

Many properties in Fort Lauderdale lie between 0 and 10 feet above sea level. Thus this disadvantage will be felt by the residents.

Congested Traffic

The area's traffic has gotten more congested as the city expands and visitors flock to its beaches.

According to an ETC Institute poll, locals in Fort Lauderdale are less satisfied with traffic than the national average. Resident satisfaction declined from 39% in 2012 to 20% in 2016 and 15% in 2018. City and county authorities are tackling the issue by altering traffic signal timing to decrease congestion and raising the county sales tax to help support the issue.

Masses

Natural beauty and entertainment possibilities have made Fort Lauderdale a popular tourist destination. Thus, Fort Lauderdale's beaches attracted almost 13 million visitors in 2018. If you plan to visit this city, expect many tourists here. It may be disadvantageous to some to see crowded places.

Local Wildlife

Seeing exotic creatures in a park is one thing, but having them in your backyard is quite another. Beautiful wildlife can hinder some, mainly when it's too near home.

Along with you, you will encounter bears, fire ants, alligators, fire ants, wild boars, and even sharks. These creatures aren't dangerous to you if you keep them away from their habitats and keep an eye out for them.
Austin or Fort Lauderdale – Which Is Cheaper?
Based on the overall index without the taxes, Fort Lauderdale is 8.4% less expensive than Austin on average. The percentage can also be interpreted that Austin's cost of living is considerably similar to that of Fort Lauderdale.
The table below shows the cost-of-living indices written in percentage:
| | | |
| --- | --- | --- |
| Living expenses | Austin | Fort Lauderdale |
| Housing | 159.6% | 135.9 % |
| Food & Groceries | 96.7% | 107.6 % |
| Health | 94.4% | 96.8 % |
| Utilities | 99.1% | 96.4 % |
| Transportation | 109.9% | 130.8 % |
Data is 100 = US National Average
>100 means more expensive than the national average
<100 means cheaper than the national average
Housing Cost
The cost of housing in Austin Fort Lauderdale is 17.4% is higher than in Fort Lauderdale. Fort Lauderdale's median home cost is now $394,800, while Austin has $551,200.
Fort Lauderdale's median home cost is 28.4% less expensive than in Austin, saving up to $156,400.
Utility Cost
The cost of utilities in Austin is 2.8% less expensive than in Fort Lauderdale. Essential utilities in Fort Lauderdale cost $149.27 a month for a 915-sq. Ft. unit. In Austin, the utility cost for a same-size apartment is $146.35 per month, including power, heat, air, and trash.
Food and Groceries Cost
The cost of food and groceries in Austin is 10.1% less expensive than Fort Lauderdale. A meal at a budget restaurant in Fort Lauderdale costs around $16.00, while in Austin, it will be around $15 on average. For a three-course dinner for two without a drink or dessert, Fort Lauderdale and Austin have $65.00 and $60, respectively.
Transportation Cost
The cost of transportation in Austin is 16.0% less expensive than in Fort Lauderdale. For a one-way ticket of local transport, Austin has $1.25 compared to $2.25 of Fort Lauderdale. The regular price of a monthly pass in Austin and Fort Lauderdale is $41.50 and $65.00, respectively.
Healthcare Cost
Austin's healthcare costs are 2.5% less expensive than in Fort Lauderdale. In Fort Lauderdale, two working adults with two kids pay $9,249 for medical care but only $8,694 in Austin.
Is Austin Bigger Than Fort Lauderdale?
In terms of population, Austin has 995,484 residents, whereas Fort Lauderdale has only 184,245. Thus, Austin is 81.5% bigger than Fort Lauderdale.
Even though Fort Lauderdale is a tiny coastal city with 38.6 square miles of a total area, it has long been in the shadow of Miami, owing to a building boom fueled by Miami's soaring real estate market. To date, Fort Lauderdale is also witnessing a major commercial and residential expansion of its own.
On the other hand, Austin is the capital and biggest city of Travis County. It ranked 11th in the most populous city in the United States, 4th in Texas, and 1st in the state capital, with 319.94 square miles. Since 2010, it has been one of the fastest-growing big cities in the US.
Is Austin Safer Than Fort Lauderdale?
During a typical year, the crime rate of Fort Lauderdale is 241 per 1,000 inhabitants (24%). In comparison, Austin has an average violent and property crime rate of 1,802 events per 100,000 people (2%). Therefore, Austin is safer than Fort Lauderdale.
Fort Lauderdale has an F rating indicating that the crime rate is much greater than the national average. Fort Lauderdale is in the top 1% of cities for safety, which means 99% of cities are safer and 1% are more hazardous.
In Fort Lauderdale, a crime happens every 11 minutes on average. If you don't have a home security system, you will have a 300% robbing probability.
In Fort Lauderdale, your chances of becoming a victim of crime can range from 1 in 1 in northwest areas to 1 in 39 in southwest neighborhoods. Residents of Fort Lauderdale perceive the southwest section of the city to be the safest.
Meanwhile, based on the FBI's Crime Data Report, Austin is the 11th safest city in the US for crimes against people and the 9th safest city for crimes against property. They created the rankings using data from 22 cities with over 400,000 people.
In Austin, you have a 1 in 245 risks of becoming a violent crime victim. The figures reveal Austin to be a very safe city, the safest large city in Texas, and one of the safest cities in the USA.
Remember that your safety will still depend on how you care for yourself and your belongings, no matter where you are. You can be safe by being aware of your surroundings and not actively searching for problems.
Is Austin Warmer Than Fort Lauderdale?
Fort Lauderdale has a yearly average temperature of 75°F (23.9°C). In contrast, Austin has 96.2°F (35.6°C), making it warmer than most Texas. Thus, Austin is warmer than Fort Lauderdale.
The hot season in Fort Lauderdale starts on June 1 and lasts on October 1, with average daily high temperatures above 87°F. August is the warmest month in Fort Lauderdale, with an average high of 89°F and a low of 79°F.
While its chilly season has three months from December 7 to March 5, with an average daily high temperature of less than 78°F, January is the coldest month in Fort Lauderdale's year, with an average of 62°F to 75°F.
The most significant time to explore Fort Lauderdale for warm-weather activities, according to the tourists, is from early November to early May.
On the other hand, Austin has a humid subtropical climate. Summers are scorching, with temperatures often topping 90°F, yet Austin residents have grown to like the heat. Depending on the wind, cloud cover, and other variables, summer nighttime temperatures can drop into the 50s.
Austin enjoys good winters as well, with snowfall in the area. Although it can be heavy at times, the yearly rainfall averages 33 inches, and the wettest months were May and September.
Austin, Texas, the weather is often pleasant for many outdoor activities. Unlike the Texas Gulf Coast, they have little humidity, which has severe moisture regularly.
Is Austin Better Than Fort Lauderdale?
If you prefer a warmer climate and a city with more job opportunities attributable to an intelligent economy, Austin is the place to go. If you want to save money by paying fewer taxes and enjoying the natural beauty and lots of outdoor activities, Fort Lauderdale is a great place to live.
Tourism is the second biggest sector in Fort Lauderdale, employing more than 114,000 people. Greater Fort Lauderdale attracted more than 13 million tourists in 2013, who spent more than $10.6 billion.
Foreign-born people account for over 21% of the population, with the majority being from Latin America. The city also boasts one of the highest percentages of Haitian citizens.
The city is becoming a popular tourist attraction, with millions of tourists each year. Malls, museums, bars, yachts, and golf courses were the most popular attractions.
Meanwhile, despite the global pandemic, Austin almost topped the country in housing development from March 2020 to February 2021, with approximately 42,000 new residences.
Much of Austin's growth has been attributed to the recent arrival of tech giants such as Apple, Amazon, and AT&T — and more recently, Tesla, whose CEO Elon Musk announced that the company would relocate its headquarters from Palo Alto, California, to Austin.
Austin attracts approximately 30 million tourists as the world's live music capital each year. These annual events generate millions of dollars, such as South by Southwest and Austin City Limits.
There's so much to do in Austin and Fort Lauderdale. Both cities provide year-round warmth, a wide range of activities, a considerable cost of living, and a great deal of natural beauty. To put it another way, you can't go wrong in either Fort Lauderdale or Austin.
So, do you think you'd be able to kick either city? Where do you consider moving to? Let me know your thoughts below.