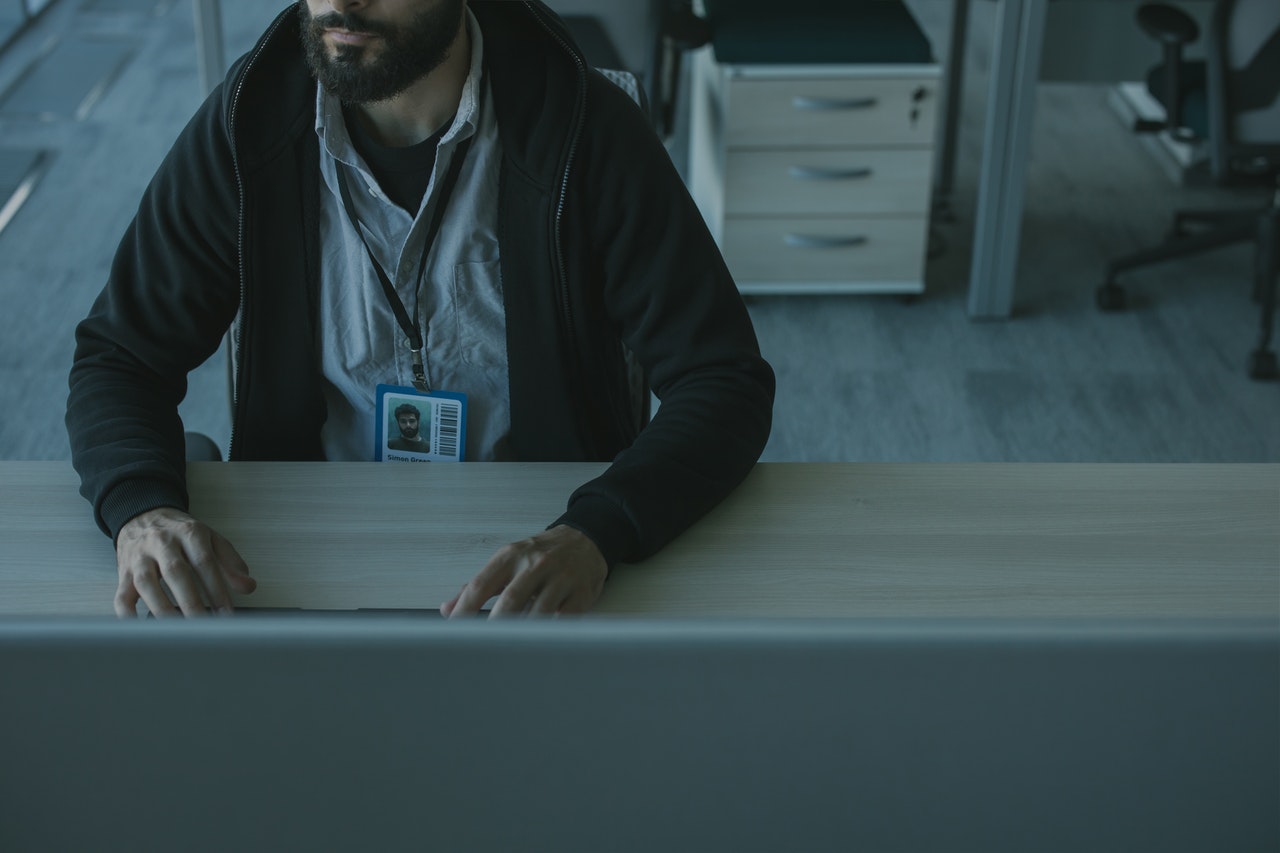 Not all hosts would ask for your ID. However, some require guests to show a valid ID before booking a property. On the other hand, Airbnb themselves ask for a valid ID to confirm your name and address.
Airbnb strives continually to ensure the security of its users.
Whether you are a host or a guest, Airbnb focuses on making sure you get a safe vacation experience.
This focus is why Airbnb asks for your valid IDs before becoming a host.
On the other hand, before you can create an account with Airbnb, you also need to provide a government ID.
This requirement is for you to confirm your legal name and your age.
When Booking A Property
Before you book an Airbnb property, some hosts may ask for your government-issued ID. Now, this does not ring true all the time.
Other hosts rely on your Airbnb account and will not ask for your ID before booking.
But if hosts ask for your IDs, they check that you are who you say you are.
Confirming Identities
Sometimes, Airbnb would ask you to confirm your identity.
Doing so would require you to key in your legal name as well as your address. Airbnb will also require you to take a photo of your government-issued ID. Examples of such IDs can be a driver's license, a passport, or a visa.
There are also times when Airbnb would even require you to take a photo of yourself.
This new photo is different from the profile photo in your account.
Aside from providing your government-issued IDs, Airbnb also has other ways to confirm your identity.
At times, you may not have to provide your government-issued ID.
Airbnb can confirm your identity through other means. It is by the simple act of sending over your legal name and your address.
Airbnb matches your legal name and address with your other documents. They can use banking documents or utility bills for such a purpose.
Details Airbnb Shares with Hosts
If there is something you should know, Airbnb does not share your IDs with anybody else.
Your hosts do not have any of your details. Airbnb does not share your ID, address, or any additional photos (aside from the profile photo).
However, you should know that Airbnb shares with hosts the first name as it appears on your ID. Airbnb also shares details like whether you are under or over 25 years of age with hosts.
Another detail that Airbnb shares with hosts would be a confirmation if you were able to add your ID successfully. And finally, Airbnb also shares your profile photo and profile name with the hosts.
Storing Your ID
Upon creating an account with Airbnb, you should read its Privacy Policy.
Here, you will find that the policy covers the storage of your government-issued ID picture. The Privacy Policy further stipulates Airbnb's efforts to protect all your sensitive information.
One of the things you should know is not to remove the photo of your government-issued ID. Removing it from your profile will result in the cancellation of any future reservations.
But if you need to remove the photo of your ID, you can do so 90 days after the latest booking. All you have to do is to go to your Personal Information page. Click on Account settings. Head to Government ID and click the Remove button.
Why does Airbnb need a copy of my ID?
Airbnb needs a copy of your ID to verify the information that you submit. The verification process ensures a safe and trusted environment for both the host and the guest. As a host, Airbnb also requires your ID for reasons related to payment services.
As earlier mentioned, Airbnb requires you to submit a picture of your government-issued ID to verify your identity. Instead of the ID, a passport would also suffice for such a purpose.
If you think of it, this step is similar to when you check-in at a hotel.
Before checking in, the front desk officer asks for a valid ID to confirm your identity. The hotel also keeps a copy of your ID for their records.
Like hotels, Airbnb also asks for your IDs before you can create an account. This way, they can establish trust between the guest and the host.
In Airbnb, hosts rent out their homes or their other properties. It is natural for the hosts to want an assurance that they are renting their homes to safe hands.
Thus, Airbnb needs to assure the hosts that the guests are legit identities. True identities also make it easier for Airbnb to reach out to the guests should there be damages to the property after the rental.
How It Works
When Airbnb asks for your ID, all you need to do is take a photo of your government-issued ID. It can be your passport. It can be your driver's license. Or any government-issued ID.
Once you finish taking a photo of your ID, you can upload it to the website.
If your photos do not match, or if you are under 18 years old, you will not be able to book a property that requires an ID. The same is true if the ID that you uploaded is invalid.
As previously mentioned, Airbnb will never share your ID with the host. Airbnb will not share all your other sensitive information as well.
If there is anything that Airbnb shares, it is just a few things like the first name on your ID and the photo on your profile.
Is my ID safe with Airbnb?
Airbnb's Privacy Policy covers the handling of your government IDs. Third-party partners handle the security of your IDs using SSL (Secure Sockets Layer). This encryption is secure, hence, the assurance that your IDs are safe with Airbnb.
As a guest, Airbnb collects your identity verification details to ensure hosts that you are a trusted and legit guest.
Airbnb also requires hosts to submit their IDs to push through with payment services.
With all these ID requirements, one cannot avoid questioning the safety of the IDs submitted.
As you already know, Airbnb's Privacy Policy governs the management of these IDs.
A third-party partner uses SSL to ensure the security of the IDs submitted. SSL, or Secure Sockets Layer, is the secure encryption that most websites use to handle sensitive credit card details.
This tool is essential. SSL ensures that the customer's data is securely encrypted during the transfer. Even if somebody steals the information, it would still be impossible for another party to read them.
This technology makes your IDs with Airbnb secure and safe.
< h2>Can you get scammed on Airbnb?
There are scams in Airbnb, but they are rare. Some scams involve Craigslist and fake listings.
Some scams exist on Airbnb and other rental sites. They are rare, but I would be lying if I said they don't exist.
Scams exist. And I am here to discuss a bit more on how you could spot them from afar.
Here are a few of them.
The Craigslist Listing
One Airbnb scam is a fake Craigslist listing.
It usually happens because scammers take photos out of Airbnb and post them on Craigslist. The post always comes at a lower monthly rental price. In fact, in most of these Craigslist listings, the costs can be too good to be true.
Postings on Craigslist can lie for a time, waiting for an unsuspecting victim.
Usually, scammers ask for a deposit of a few hundred dollars. And when the victim finally "moves in," he would find out the listing on Craigslist was fake all along.
Most of these fake listings have photos of properties out of Airbnb.
The Fake Airbnb Listing
Hold on one second.
Isn't it that Airbnb verifies its hosts?
Yes, they do. But with millions of properties on their listings, it would be hard for Airbnb to monitor all of them.
There will always be fake Airbnb listings somewhere.
How do you spot them?
First, the prices can be way lower than the other properties. If the cost is too good to be true, think again. You may want to reconsider.
Another way to spot fake Airbnb listings is the mode of payment.
Airbnb has different payment channels for you. Hosts get their share of your payments through these channels. But if there is one thing you should know, wiring them money is never allowed in Airbnb.
If the host contacts you and asks that you wire them the payment instead of using the usual payment channels, you should start worrying. This method is not how you pay your rentals on Airbnb.
The Phishing Email
Phishing is when somebody sends you an email and tricks you into providing confidential information.
Usually, these emails would look like they're from Airbnb. But with closer inspection, you would find that they're not.
How do the scammers know who to email?
They don't know who to email. But an email blast to tens of thousands of recipients can eventually result in at least one or two of them opening the link and providing sensitive information.
These emails usually have a subject line that says something about a problem with your vacation rental or something similar.
Closely inspect the email address that sent you the email. Compare it with the email from Airbnb. Think again if there is a slight difference between the legit Airbnb email and the email you received – a letter, a dot, etc. This email might be a phishing email.
Get in touch with Airbnb through their website or their app.
That would be way more secure.
How to Avoid Airbnb Scams
There are many ways to avoid Airbnb scams.
As mentioned earlier, these scams are rare on Airbnb. But it would still be wise to be able to spot them when you see them.
Here are the ways to differentiate a legit Airbnb rental from a possibly fake one.
One of the most obvious ways to spot a scam is if it is too good to be true. When you find a property that is too good to be true, compare the property with other properties in the area. If it is way better and cheaper, you should start to suspect.
Read the reviews of the property. If properties do not have reviews, you may want to reconsider. The same is true if there are extended periods between one review and the other. Always read the property reviews before booking.
Check out all the property photos carefully. Most scams on Airbnb involve images that they scraped from other websites. If the property photos are a little bit blurry, chances are they may have been from somewhere else. Proceed with caution.
Pay using the different payment channels provided by Airbnb. I know Airbnb charges a fee. But using their payment channels is an assurance that you are booking a legit property. Think again if the host asks that you pay outside the usual channels.
Craigslist is helpful in many ways. But it is only beneficial when you are looking for things to buy. However, vacation rentals should never be part of them. When looking for rentals, go to Airbnb, not Craigslist.
When you receive an email from a supposed host (or from Airbnb themselves), be suspicious. Read the email with a critical eye. Most of the time, these phishing emails do not make sense. Please do not provide any information unless you are sure it is a legit email.
Vacation rentals in the US and everywhere else are excellent alternatives when traveling.
The internet, however, makes it easy for scammers to proliferate websites and fool people.
Do not fall victim to these scams.
It may not be for you if it is too good to be true.