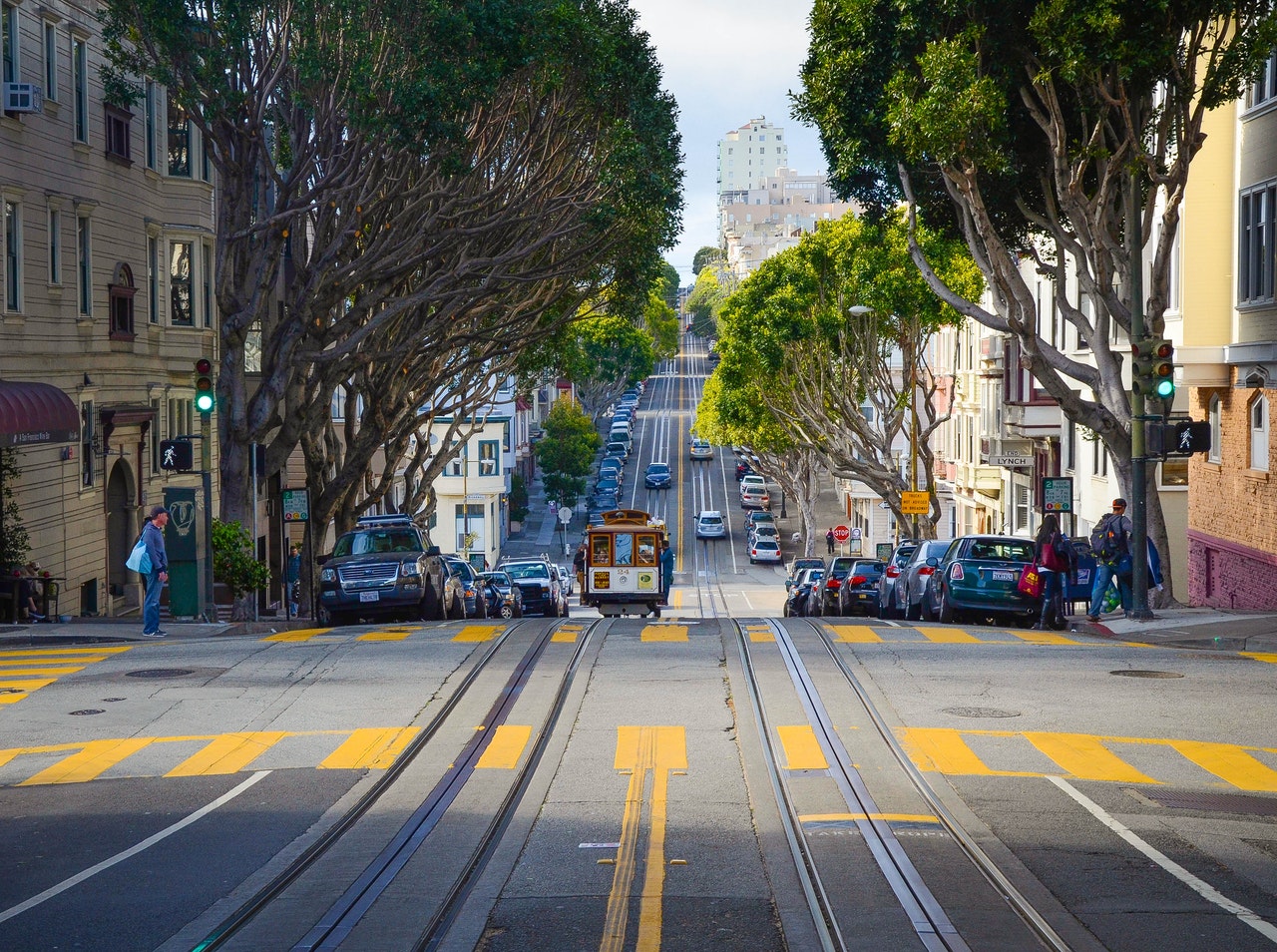 Atlanta and San Francisco are two cities beyond compare. They are vastly apart from each other, showing different sides of the United States. It will take you more than a day on the road to get from Atlanta to San Francisco. The 2,473 miles distance created a massive gap between these two cities.
San Francisco has always been the dream city among many. It is one of the most popular destinations across the globe. Millions of people gather in SF to visit this large metropolitan area. You would not miss seeing the Golden Gate Bridge or memorize the ins and outs of Lombard Street. Compared to Atlanta, San Francisco is the 'it' city people would prefer to settle in.
On the other side, Atlanta has its good points. The home of the Braves has the nation's most significant capital building domes covered in gold leaf. It is also a remarkable city in the United States where the civil rights movement was born. As the place of birth of Martin Luther King, Jr, Atlanta is just as excellent as San Francisco.
Atlanta and San Francisco are both desirable places to live. They both possess character and interesting sites to visit attracting different types of people. If we are determining which between them is the best place to live, we must also consider employment rate, housing cost, food, education, among others.
Thus, we pitted Atlanta against San Francisco to determine which city is the best place to live in.
Is San Francisco better than Atlanta?
Just by popularity and attractions alone, it is easy to say that San Francisco is better than Atlanta. Many would agree that San Francisco is far more interesting than Atlanta City. SF has a load of entertainment, shopping centers, and events to be excited about.
But it seems unfair not to give Atlanta a fair battle. Thus, we present you each pros and cons to determine which between them is the better city.
Living in San Francisco
San Francisco is regularly voted as one of the best cities in the United States. Locals and visitors alike will never run out of different reasons why San Francisco is a great city. Aside from a beautiful environment, SF is progressive and highly developed, too. To give you a broader perspective about San Francisco, here are the pros and cons:
Pros
Weather

San Francisco is a much preferable city to Atlanta when you factor in the weather. Most people move to SF because of the weather. It is never too hot or never too cold, unlike Atlanta, where you can experience extreme heat and humidity. The temperature in Golden Gate City remains consistent all year round. Summers are tolerable, while winters are never too harsh.

Progressive

If you are searching for a highly diverse, developed, and progressive place, SF is the go-to city. San Francisco always has something new to offer. It is a great city that accommodates innovations and creativity. You would often hear young entrepreneurs running their own start-up companies in SF. It will give you the best opportunity to build your career, especially in the tech industry.

Transportation

Another plus side of San Francisco is the transportation.

It has the San Francisco Municipal Railway for commuters going around the city.

Most locals rely on this transport system when moving inside the central city. If you are going outside SF, the city also has the Bay Area Rapid Transit. Of course, you would not want to miss riding on the city's trolley system popular among visitors. More than that, as the city is highly innovative, it also has a streetcar and cable car system that you can try.

Schools and learning institutions

San Francisco is always at the top when it comes to education. It is consistently considered one of the most innovative cities in the United States. Almost 44% of its residents have a college degree.

Also, learning institutions in San Francisco is just as diverse. It has one of the most famous art schools in the county, too. The San Francisco Art Institute or the Academy of Art is the largest art school in the US. You will never run of options if you are looking for a school that can further your education.

Activities and entertainment

Of course, if there is one thing San Francisco will gladly offer, it is entertainment. San Francisco is an exciting city with plenty of exciting things to do. It has clubs, lounges, an art scene, festivals to keep you entertained all the time. In this city, you can develop your creativity, as well.
Cons
Real estate

Of course, like New York, San Francisco is notoriously known as a costly city. The housing industry in the Bay Area is insanely expensive. If you are looking for a property in this city, you should be ready to prepare $1.7 million for a single-family house. Condominium prices are also high. It has a median price of $1.2 million.

If buying a property in the city is impossible, your next resort is renting. However, renting a space in San Francisco is very expensive, too. You need to pay $3,100 for a two-bedroom apartment per month.

Cost of living

Given that real estate is costly, this part of the US expects a high cost of living. Residents in San Francisco are paying more than the national average for basic needs. You have to allot $400 monthly on groceries when you choose to live in SF. Even eating and dining outcomes at a higher price tag. A meal for two people at a middle-range restaurant already costs $80.
Living in Atlanta
Atlanta is a great city in the State of Georgia. It is an economic center of the Atlanta metropolitan area and home to more than 5 million residents. With a booming population, it is considered the ninth-largest metro in the United States. Aside from these, there is much to tell about the city. Thus, we have the following pros and cons:
Pros
People and culture

Atlanta may not match SF and Seattle in terms of the LGBTQ community, but it has its share of diversity, too. Based on the Statistical Atlas, Atlanta has the highest number of LGBTQ per capita. You would realize upon settling in, Atlanta is friendly and just as accomodating.

More than that, Atlanta has a culture one might find so fascinating. Its music and film scenes are something that would fascinate you. You can add its distinctive food culture to the list of how exciting the city is. Truly, Atlanta is not just about its unique Southern charm.

Job market

San Francisco offers you the most exciting and challenging employment opportunities. But Atlanta has a lucrative job market too.

There are plenty of Fortune 500 companies with headquarters in this city. You will see Delta Airlines, UPS, and even ATL home.

More than that, it is the first city in the United States that offers its working sector a livable $15 minimum wage.

Cost of living

One of the benefits of living in Atlanta is its low cost of living. Compared to other metro cities in the United States, Atlanta is an affordable place to live. Data suggest that the living expenses in this city are 2% lower than the national average. Of course, in terms of affordability, Atlanta is undoubtedly better than San Francisco.

Entertainment and nightlife

Atlanta may not be as loud as San Francisco, but it has a good deal of nightlife and entertainment, as well. It is the Hollywood of the South as it has become a favorite place for film and television productions. More than that, Atlanta has loads of community theaters and clubs to keep you entertained. The bar scene in Atlanta is something not to be missed. The city has loads of ways to get fun and be considered.

Locals also love to celebrate festivals where you can watch music festivals. It includes Music Midtown and TomorrowWorld.

Music is a significant form of entertainment in the city.

You can enjoy watching The Tabernacle orb R&B outfits. Or, if you want a more intimate setup to enjoy music, you can always go to Eddie's Attic.

Sports culture

Another thing that keeps Atlanta in the headlines is its sports culture. Atlanta is not just the home of the Braves, but plenty of winning teams in major sports competitions. It is the city of the champions, including the Braves, the Falcons, the Hawks, the Dream, and The United FC. You are indeed convinced that the town loves playing to major national events.
Cons
Traffic

One of the downsides of settling in Atlanta is its traffic will forever challenge you. Traffic in Atlanta is insane. You need a lot of patience when commuting to work, as many vehicles congest the roads. With over 6 million inhabitants, more number are competing for road space. Almost 17% of commuter's time is spent waiting for the traffic to subside. Take note that the average commute is 35 minutes in driving while 53 minutes by bus or train. It is the second-highest data in the entire United States.

Weather

Another complaint among locals in Atlanta is the weather. Some would say that summers in the city are unbearable. The temperature can reach up to 100 and more degrees. This is incomparable to San Francisco, with pleasant and tolerable weather all year. More than a rising temperature, the humidity level in the city can reach up to 70%.
Is San Francisco more expensive than Atlanta?
No, doubt. San Francisco is way more expensive than Atlanta. The cost of living in San Francisco is 63% higher than in Atlanta City. It is a massive gap that can truly seal the deal.
To understand the variance better, here is the price comparison of Atlanta and SF:
Consumer prices – 20% lower in Atlanta than in San Francisco
Consumer prices and rent – 40% lower in Atlanta than in Francisco
Rent – 58% lower in Atlanta than San Francisco
Food and restaurant – 31% lower in Atlanta than San Francisco
Groceries – 22% lower in Atlanta than in Francisco.
From there, you can live more cheaply in Atlanta than in San Francisco. The price difference is significant, where you can decide which to choose between the two.
Of course, for some, you cannot resist the affordability Atlanta offers. But for others, they are willing to pay for skyrocketing price to be able to live in 'the dream city' – San Francisco.
Conclusion:
San Francisco and Atlanta are poles apart. They have their unique offerings and charm, but when choosing between the two, SF will still win.
Despite the cost of living, SF can provide you plenty of opportunities to up your life. San Francisco has many things that you would not experience in Atlanta or any other part of the United States. Thus, in this comparison between which city is the best place to live – San Francisco wins.