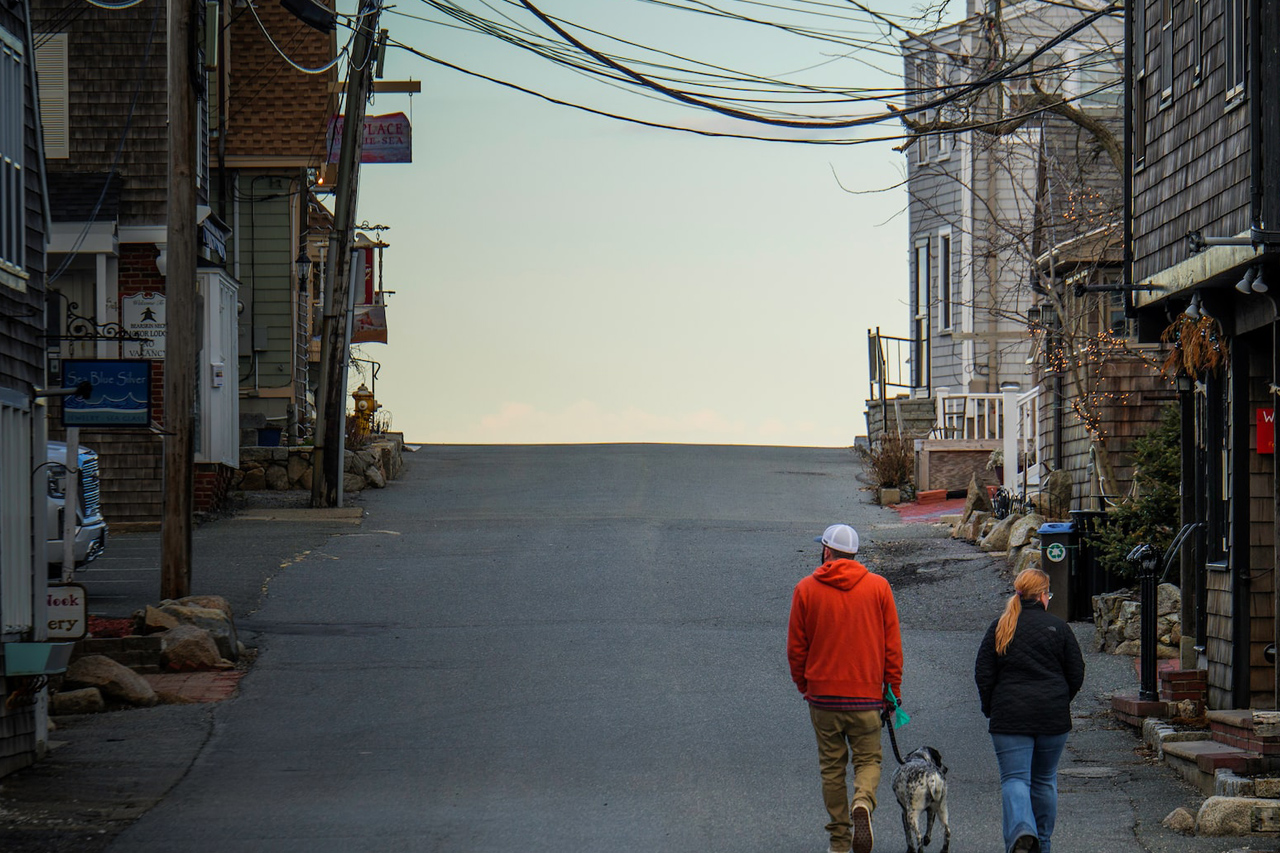 Worcester, which lies in the middle of Massachusetts, is the second most populous city in New England, with a population of over 185,000. The metropolis has won the All America City Award five times and blends the historic appeal of a small town with the amenities and attractions of a thriving metropolitan area.
The city, which is in the center of everything, is 45 minutes west of Boston and about the same distance north of Providence, Rhode Island.
During the American Revolution, the community was an essential place for the Continental Army to store supplies, and many Boston businesses moved there to be farther away from the fighting. Even though the area has a long and successful history in the manufacturing business, it is currently known for much more than just that.
To provide more information about the city, continue reading this summary of the pros and cons of living in Worcester, Massachusetts.
Is Worcester a Good Place To Live In? – The Heart of Commonwealth
The Good Side
The City Provides Numerous Activities
Given that this is not Boston, you can fear being bored in a Massachusetts town. However, Worcester is not some sleepy little city, and you certainly will not suffer from boredom when you live here.
The entirety of the area is home to a plethora of exciting activities and sights to see of all kinds. An excellent variety of museums, theaters, and outdoor activities is available here.
The town has many recreational opportunities centered around urban activities. It's common to go out to eat, whether upscale or casual.
Bovenzi Conservation Park and Green Hill Park are two huge parks you can visit when you need an open space. If you would instead want to participate in an indoor activity, you could go rock climbing at the Central Rock Gym or take the kids to the playground in Elk Park.
Living here, you could also visit the Worcester Art Museum, the second-largest museum in New England after the one in Boston. This museum houses a sizable collection of artwork dating back to antiquity.
The American Antiquarian Society is also a beautiful destination if you enjoy old books and are passionate about collecting them. Their vast collection focuses on early American history and culture.
Also, you'll have a good time at the Hanover Theatre if you're interested in various performing arts. The theater is more than a venue; it also has a dance studio and provides music and acting courses for people of all ages.
If you choose to make this location your permanent home, you will undoubtedly take advantage of the city's many amenities.
It Is an Innovation Hub
Numerous innovators call Worcester, Massachusetts, home since it is home to one of the most prestigious technical schools in the United States. The Worcester Polytechnic Institute is an educational institution that focuses on scientific research and technological development.
Living in a city with advanced technology can be a significant pro. Inventions from this town include the typewriter, rocket fuel, and the Anti-Gravity suit, among many more.
If you live here, you will feel a sense of pride in these technological advancements.
Worcester Has Many Education Options
Anyone places a significant emphasis on getting a good education, regardless of whether they are a student or a parent. Living here, you don't need to worry, as Worcester is home to many educational institutions that rank among the best in the world.
This city has numerous K-12 schools, offering you the option to attend the best. It also has both private and public school options available.
Worcester Public Schools is a well-regarded school district servicing the town. There are numerous charter schools and science and technology high schools. The Worcester Diocese in the area also operates a sizable Catholic education system.
This place also offers a plethora of opportunities for higher education, besides Worcester Polytechnic Institute and several regional four-year and technical institutions. The town is also home to MHCPS University and UMass medical schools, which provide a wide range of opportunities for students interested in careers in medicine.
With so many colleges, it's no wonder the city has over 36,000 students. This large number of students from other nations is mainly responsible for the city's diverse population.
The Place Is Known for Its Vintage Diners
Do you remember those dining cars on trains? Few of these well-known cars, built in Worcester, are still used today to provide customer service. After being made in this city, the Worcester Lunch Car Company distributed some early diners throughout the country.
In reality, several antique diners are in this town and still running, and some of the best restaurants in the area are among them!
Miss Worcester Diner is one of these. This diner is a well-known restaurant that offers inventive variations of french toast, such as Banana Split French Toast and Smores French Toast.
Ralph's Chadwick Square Diner is the place to go if you're craving excellent burgers and live music. Visit the Corner Lunch Diner for a steak and eggs brunch and a hot chocolate with whipped cream.
You could also go to the Boulevard Diner, where you can enjoy some of Worcester's most satisfying comfort food, such as the Worcester State Omelette or the Italian Breakfast.
The Bad Side
It Has Harsh Winters and Poor Weather
There is no way to escape the harsh winters that New England is renowned for when you live here. As a result, there will be significant snow, ice, and chilly storms throughout the winter in Worcester.
The city receives an annual snowfall of an average of 51 inches, while the temperature in January rarely goes above 14°.
If you decide to make this location your home, prepare to spend a lot of time clearing snow from your driveway. Winter storms in this city are highly hazardous, and businesses frequently close due to high winds and heavy snowfall.
The spring season isn't any better because it's followed by what the locals call the Mud season. It takes place during March and April when the thaw transforms everything into mud.
The only seasons that come close to being enjoyable here are summer and fall; even summer can have its share of uncomfortable days.
Before deciding to live in this city, you should carefully evaluate the climate, as it will be a significant downside.
The City Has an Unsafe Atmosphere
This area has one of the highest violent and property crime rates in the whole state. When deciding where to live, the level of safety ranks high on most people's priorities, so this might be a challenge for many individuals who want to make this city their home.
This neighborhood is experiencing a surge in violent crime, an increase in the number of people addicted to drugs, visible all down Main Street, and gang activity that is entirely out of control.
The overall crime rate here is 12% higher than the average for the country, and the incidence of violent offenses is 63% higher.
The odds of becoming a victim of criminal activity in this city are 1 in 39, but it is still safer than 14% of American communities. This area's crime rate has reduced by 2% annually. Even though it is dropping, Worcester still has one of the highest crime rates in Massachusetts.
What Is the Cost of Living in Worcester? – A Budget-friendly Massachusetts City
The Good Side
Worcester Is a Low-cost City
It is only reasonable that the city's cost of living would be relatively high given that Massachusetts, the state in which the city lies, is one of the wealthiest states in the United States.
However, things are not the same in Worcester in this regard. Moving to New England can be costly, mainly if you settle in one of the region's more populated cities, such as Boston or Weston. This town is, fortunately, one of the more cheap Northeast possibilities!
This city in central Massachusetts has a cost of living of 2.2%, somewhat more than the average for the entire country and 25% higher than the state average. With a typical home price of $331,100, this region's housing cost is shockingly lower by 69.8% than the average cost of housing across the state.
If you choose to make this place your home, you will enjoy the many things this prosperous state offers and reduce your monthly expenses.
The Bad Side
Its Tax Rate Is the Highest in the State
Although Worcester is generally not an expensive location, the city does have significant taxes you need to pay when you live here.
The tax rate you will pay in this town is significantly greater than what most cities in Massachusetts are typically paying.
The standard state income tax rate is 5.01 %. Fortunately, there is no local sales tax in the city, but the state sales tax rate is 6.3%. Nonetheless, certain things, like food and affordable clothing, are exempt from tax.
An additional property tax will be associated if you make this home. The property tax rate in Worcester County is 1.38% of a home's assessed value. This rate is higher compared to the Massachusetts average of 1.18% and the national average of 1.21%.
You should budget approximately $3,400 in annual property taxes if you own a home valued at $250,000. Also, the area assesses an excise tax on motor vehicles at a rate of $25 per $1,000 of the vehicle's worth.
When making this town your home, you should consider the taxes you will have to pay here because they can significantly impact your financial plan.
Why Work in Worcester? – A City With a Skilled and Diverse Labor Force
The Good Side
The Place Has a Thriving Economy
The economy plays a critical role in determining the quality of living, and fortunately, Worcester's economy is in excellent shape.
If you live here, you won't have to worry about competing against many other employees for jobs because there are plenty of employment options in the area, and it won't be hard to get a decent one.
The unemployment rate is 7.6%, slightly above the national average of 6%. Despite this, the rate of job creation in this region is much higher than the national average. It can be attributed partly to the importance put on new business ventures.
Over the past year, the job market in the city has increased by 4.2%. It also anticipates a future job growth rate of 37.5% over the next decade, more significant than the US average of 33.5%.
The education industry is an excellent place to start if you want to work in this city. Aside from its public and private K-12 schools, Worcester is home to many higher education institutions.
One is the famous Worcester Polytechnic Institute (WPI), a technical institution focusing on science and technology. You can also apply to the largest independent bottler in the country, Polar Beverages, one of the major employers in the area. Unsurprisingly, there is also a substantial healthcare sector, as the University of Massachusetts manages some local hospitals.
If you choose to make this location your home, finding a job that suits your skills and interests should not be difficult because there are many work opportunities in the surrounding area.
The Bad Side
Worcester Offers Below Average Wages
Even though the city has a robust economy and offers its citizens a wide variety of employment options, the income level in this city is still lower than the average for the rest of the country.
Worcester's median household income is $46,105, less than the national average of $53,482. Despite the thriving economy, many of the city's citizens still have trouble making ends meet.
As a result, many people commute to Boston to work because there aren't a lot of good-paying jobs in Worcester itself unless you work in academia or have a medical degree. The city of Boston also provides higher wages and more opportunities than the town.
Be careful to give some thought to this matter before making a move here.
Worcester combines the characteristics of a small town and an urban core in terms of a city.
Compared to other cities in the country, it's pretty cheap and has a lot to offer. On the other hand, like every other town, it has some undesirable characteristics that you might be concerned with as a prospective resident.
After reading this summary of pros and cons, you should now have enough information about the city to help assess whether it would be a good decision to live here.