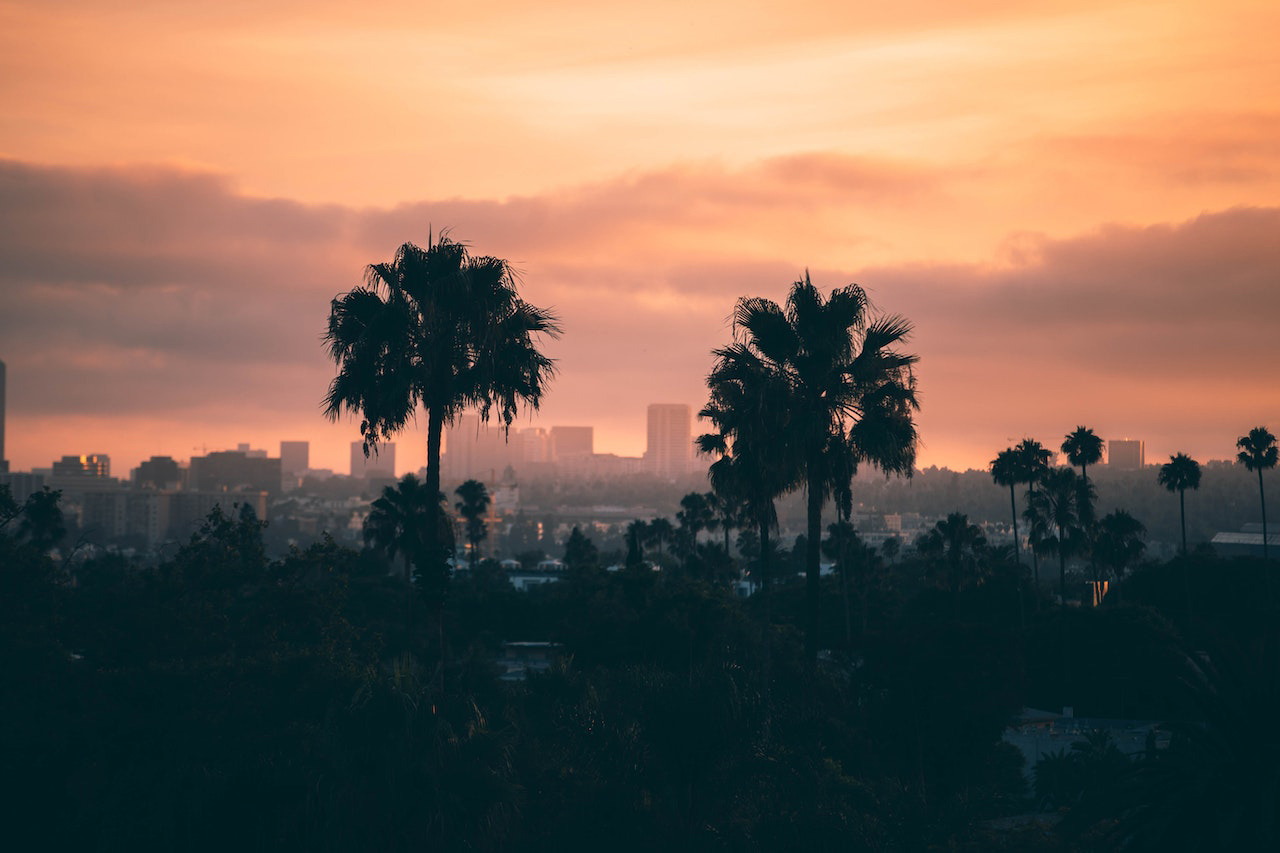 Corona is a metropolis in Riverside County, California, which is a county that is southeast of Los Angeles. This mid-sized town is home to approximately 158,088 ethnically varied individuals, the majority of whom are young, well-educated families.
The location is also known as "The Circle City" because of its distinctive street arrangement, which consists of a regular grid encompassed by the circular Grand Boulevard. The "Lemon Capital of the World" was another name for the area because of its significant growing conditions.
Nearly 400 acres of parks, recreational areas, lodging, dining options, sports facilities, and other amenities are available to residents of this community. However, just like every other town, it has some flaws that make it less desirable than others.
The question is, should you relocate to Corona, California? Continue reading to find out whether or not this place is a good fit for you.
Is Corona a Good Place To Live In? – Southern California's Picture-perfect City
The Good Side
The City Boasts a Welcoming Community
The warmth and friendliness of Corona's residents are one factor contributing to the city's reputation as a good place for people to call home.
When you live here, you can experience the warmth and friendliness of the people in the surrounding neighborhood. It's not unusual to spot the neighbors, whether out for a stroll or toiling away in their gardens and lawns.
You will also see a robust sense of community in this area, and many people are active participants in the various events and activities that take place here.
When you make this city your permanent residence, you will observe the people's devotion to the community and the leaders born and raised here.
It's in an Idyllic Setting
Corona is a picture-perfect city in Southern California because of its location at the foot of the Santa Ana Mountains.
If you enjoy spending time outdoor, you will find the town an ideal location because of its pleasant Mediterranean temperature, abundant sunshine, and convenient proximity to various natural settings, including beaches, mountains, and deserts.
If you choose to make this location your home, you will be greeted by breathtaking views every time you step outside. With the Santa Ana Mountains in your yard and the Pacific Ocean a short drive away, the area's natural beauty will never grow old.
Even though it is a relatively small metropolis and is predominately suburban, the fact that it is near to larger cities makes it an ideal area to reside.
It takes less than an hour to go to Los Angeles, Riverside, Irvine, or Anaheim from any of these cities. Living here, you can take advantage of all the amenities these towns offers.
You also have nothing to lose by residing here if you require larger cities' conveniences and entertainment options. Instead, you have the chance to live a more affordable and peaceful lifestyle, all while possessing acres in urban centers.
Corona Has Year-round Pleasant Weather
The climate in California is known for being pleasant overall, but the weather in Corona is even more enjoyable.
It has daily temperatures that can reach 93° in the summer and daily temperatures that average 42° in the winter, which makes it an excellent spot to live if you want to avoid living in places that experience extreme weather conditions.
As there are 275 sunny days annually in this city, which is more than the 205 sunny days on average for the US, living here also means you get to enjoy sunny days almost all year round.
People retiring will find the town's climate great because it is simple to go around, and they can enjoy the outdoors without being concerned about the elements. It is also excellent for families with small children because youngsters can safely play outside without worrying about getting too cold or hot.
Also, if you want to avoid having to shovel snow, Corona, California, is the ideal location for you to live in because this region never gets snow.
The Area Has a Sense of Security
The safety of a location is one of the most important factors to consider when deciding where to reside.
Corona has a low crime rate to one's great fortune, contributing to the city's attractiveness as a residential location. Its overall crime rate is 5% lower than the national average, while its violent crime rate is 64% lower.
Also, the municipality is safer than 47% of the towns located in the United States. Having said that, when you do decide to live in this location, you have to give some thought to the neighborhood that you pick and whether or not it is a secure one.
When making your decision, you should consider North Corona, a neighborhood in the area that is home to families with incomes ranging from middle to upper middle class is known for its beautiful homes and has a low rate of violent and property crime.
You can also think about North, Central, and South Corona, the three districts that make up the city. Each community is different, and South Corona is a bit more subtle, with many restored homes lining the streets of Grand Avenue.
The Bad Side
Corona Lacks Leisure Activities
Living in Corona is ideal for outdoor enthusiasts due to the city's central location between the beach, mountains, and desert. However, the town is not for you if you are interested in nightlife, the arts, or culture.
If you choose to live in this metropolis, you will quickly realize that it is not a fun place. There are limited restaurants and entertainment opportunities in the metro area, and you will need a car to go where you want to eat and have fun.
If you're the sort who enjoys going out to clubs and parties, this place might not be the most excellent fit for you. The majority of the communities in this region are geared toward families, as they are relatively peaceful and residential.
Check out some other big cities in the area, like Downtown Riverside or Orange County, if you want a good time.
It Has Heavy Traffic and a Long Commute
To make Corona your home, you should prepare for the area's notoriously long commutes and high traffic.
It has some notorious traffic in the state, particularly along State Route 91 and Interstate 15, which happens almost regularly. If you work in the adjacent cities and must use the freeways, this traffic might significantly impact you.
It takes 36.7 minutes to commute one way in this area, which is significantly longer than the 26.7 minutes average across the country. As a result, you must prepare yourself to commit a sizeable portion of your day to travel.
Living here, you can easily navigate downtown thanks to Grand Boulevard, which rings the city. The 91 Line commuter rail from Los Angeles to Riverside is accessible for people without a car. Also, there are two Metrolink stations in town, one on North Main Street and the other in West Corona.
What Is the Cost of Living in Corona? – A Prime Real Estate Market in California!
The Good Side
Its Real Estate Is Reasonably Priced
During your lifetime, buying a house will likely be one of the most significant purchases you will make. Due to the numerous options available, it's feasible that the scenario would seem intimidating and overwhelming.
However, the decision will be simple if you live here because the town's real estate offers a high price-to-value ratio.
There is no question that the housing price in California is very high. Compared to the national average, below $291,700, the average home price in this state is $684,800.
However, a home in Corona costs only $626,200 on average. It is around $60,000 less than what you would pay in California, which suggests that housing costs here are likely to be lower.
Renting is a more affordable alternative to purchasing a home, which is an option to consider if you are not yet prepared to become a homeowner. In this city, 31.8% of the population consists of renters, and 1.1% of houses and flats are available for rent.
The median monthly cost of housing for a renter in this metropolis is $1,527, which is comparable to the $1,023 figure that is the national median for this expense.
However, there are several other locations in California where one can purchase a home at a more affordable price. But when you consider the area and the different aspects, you can find that it was money well spent after all.
The City Provides Practical Medical Care
With minimal health insurance coverage, Corona's out-of-pocket medical expenses and insurance premiums are significantly lower than the national average. They are also lower than the state-wide average for California.
The cost of medical treatment is 12.2% cheaper than the national average and 4.6% cheaper than the average cost in California.
Compared to the state average of $3,711 and the national average of $4,266 for a single adult, the annual cost of health care when you live in this city comes to an average of $3,194.
The Bad Side
Corona Has High Living Expenses
There is no way to get around the fact that the cost of living in California is significantly higher compared to most states in the United States. This town is not one of the relatively few locations in the world where the cost of living is relatively low; instead, it ranks among the highest.
Even if the cost of living in this area is 3.6% lower than that in other California localities, it is 49.9% higher than the average cost of living in the United States. The expense of living here is sufficiently high, making life there unaffordable for many individuals.
Healthcare is the only category where expenses are lower in this region than the national average, but you'll have to pay a supplementary fee for everything else.
Why Work in Corona? – A City With a Burgeoning Employment Sector
The Good Side
The Place Has a Diverse Labor Force
Corona is home to many thriving aerospace and food processing businesses and the Watson pharmaceutical company, which employs more than one thousand people.
The education sector is the region's primary driver of economic activity. The Corona-Norco Unified School District is the leading employer in the area, with approximately 5,000 people on its payroll. With over 1,200 employees, the Corona Regional Medical Center is right behind the first largest employer in the region.
Also, the bustling commercial districts of Crossings at South Corona, the Shops at Dos Lagos, and Corona Hills Marketplace and Plaza all provide full-time and part-time employment for hundreds of residents.
Many businesses contribute to keeping the unemployment rate at a low level, which is only 0.1% higher than the median rate for the nation.
Aside from that, the city's job market experienced a rise of 2.2% over the previous year. It is also anticipating a future job growth of 41.2% over the next ten years, which is significantly greater than the average job growth projection for the United States, which is 33.5%.
A portion of that growth can be due to the Corona Chamber of Commerce, which regularly offers nearby business owners advice and incentives to keep them operating profitably.
The Bad Side
It Is a Bedroom Community
Although it has a diversified workforce, the city remains a bedroom community.
There are jobs available in the neighborhood, but most leading employers are outside the town. The high-tech positions that pay well and are in demand are not open here either. It is why most residents opt to look for work in places that are accessible outside of the city.
You should consider this disadvantage, particularly if you want to reside in a city where you will not have a very long commute merely to work for significant employers.
Living in Corona can be a rewarding experience if you decide to make it your new home.
Although the town possesses many excellent traits, including ones you would undoubtedly appreciate, it also has undesirable features.
However, it is up to your decision whether you can live in the city despite its unfavorable aspects or whether you can manage the negative features.
Do you have more information about the pros and cons of living in this area? Leave them down in the comment section!