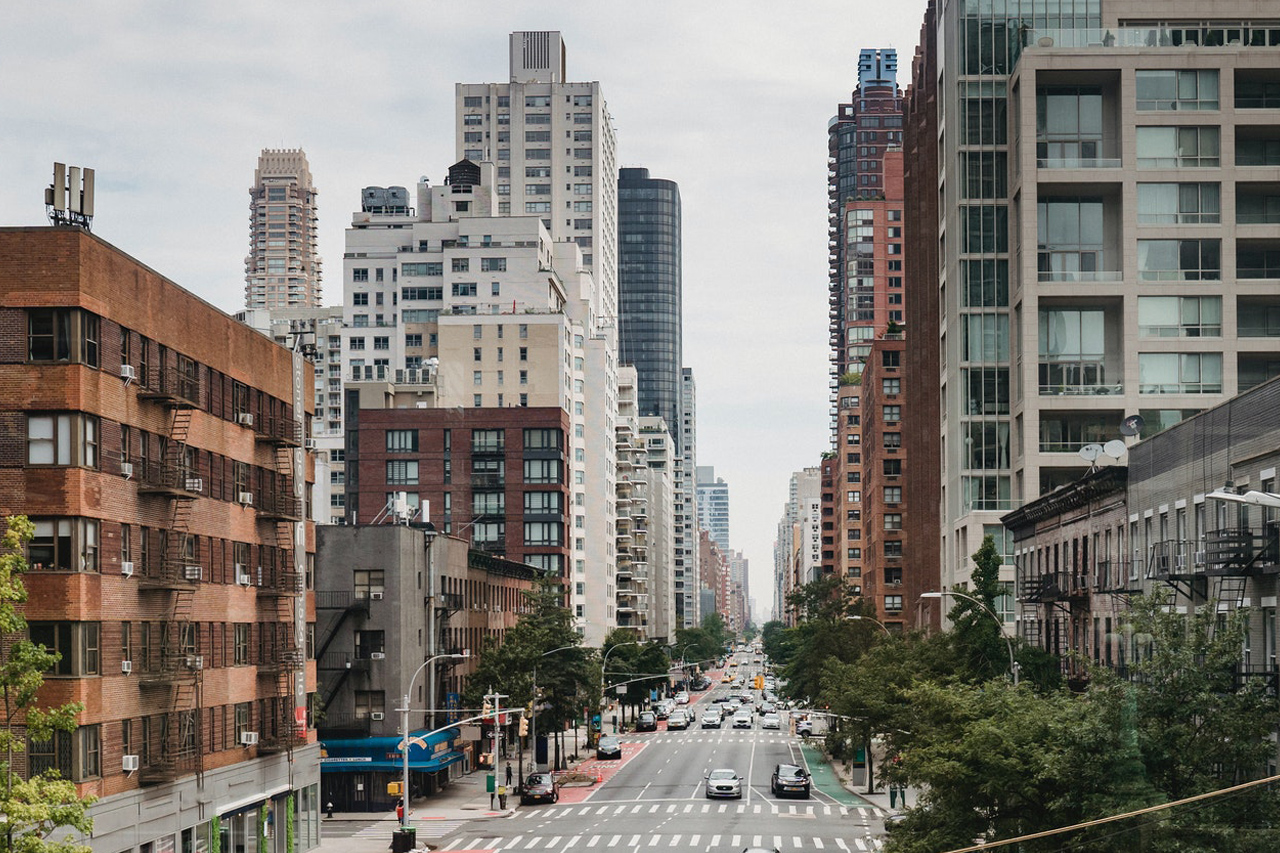 If you're considering moving to Buffalo, you've come to the right place!
Buffalo, New York, is a medium-sized city lying on the eastern shore of Lake Erie, close to Niagara Falls and the Canadian border. This city, the state's second-largest metropolis, is home to more than one million people.
The place has earned the moniker "The City of Good Neighbors" due to its reputation for having citizens known for their warm hospitality and a strong sense of community.
It is also known as one of the best locations to live in New York and a terrific destination for individuals of all backgrounds due to its dynamic nightlife, affordable housing, and manufacturing industry.
Want additional information on the city? Here is a summary of Buffalo's undeniable pros and cons.
Is Buffalo a Good Place To Live In? – A Hometown Vibe in a City
The Good Side
Buffalo Is a Welcoming Community for Families
As implied by Buffalo's moniker, "City of Good Neighbors," a strong feeling of community is evident in both good and bad times. If you need to borrow a small portion of flour or dig yourself out of eight feet of snow, someone is always willing to assist you in this city.
Also, the area is an excellent location for families to settle down and raise their children. The larger western New York community is historically a desirable location for young families.
Children might quickly find themselves on the route to a prosperous future due to the top-tier public school systems and a plethora of exciting and instructive activities at the Buffalo Museum of Science and the Explore and More Children's Museum.
Moreover, young adults considering making Buffalo their permanent residence are likely to be drawn to the city by the many excellent colleges and universities.
Natural Beauty Surrounds the City
You will enjoy nature unlike anywhere else in the United States if you choose to live in Queen City.
Buffalo, lying at the eastern extremity of one of the five Great Lakes, is an ideal summer destination for boaters, sailors, and kayakers.
You can explore hundreds of miles of parks and natural preserves and find stunning biking and hiking paths beyond the shores of Lake Erie.
When winter snowflakes begin to fall and the days become shorter, you can hit the slopes and shred some gnar at the neighboring skiing and snowboarding destinations.
If you are an outdoors buff, you will find a lot to enjoy in this city. You can start with the comprehensive park system designed by the illustrious landscape architect Frederick Law Olmstead in the late 1800s.
The Cazenovia Park-South Park System and the Delaware Park-Front Park System include world-class architecture by the same architect who created Central Park in New York City and Golden Gate Park in San Francisco.
Five minutes from downtown, you can also visit the Tifft Nature Preserve, which includes five miles of nature trails, marsh-view boardwalks, birding hotspots, and more on 264 acres of habitat.
Also, living here, you can explore the broad shoreline and the numerous local trails, waterfalls, and natural wonders.
The Place Is Overflowing With Arts and Culture
Despite this stereotype, Buffalo is often considered a post-industrial "rust belt" town, yet the city is rich in arts and culture.
The city's cultural scene is unique, from nationally acclaimed musicals and plays to famous American architecture.
The Martin House and Graycliff Estate are architectural masterpieces designed by Frank Lloyd Wright, and the Albright Knox Art Gallery features thousands of paintings and other works of art.
Living here, you can also catch a Broadway production at Shea's Performing Arts Center or visit Kleinhans Music Hall to hear the Buffalo Philharmonic Orchestra perform symphonic music.
Want to experience public arts?
You can explore Elmwood Village and Allentown's streets. The Albright-Knox Art Gallery also revitalizes the city's culture by installing public art on the freshly refurbished and popular Canalside.
Living in Buffalo will satisfy your enthusiasm for the arts since the city offers several opportunities to engage in cultural events.
It Is a One Big Sports Town
With a status for producing some of the world's most devoted sports fans, it's easy to see why Buffalo has known as a sports mecca.
Despite a reputation for devastating losses, the sports fans in this city are loyal to their teams.
Whether you're tailgating with the Bills Mafia outside New Era Field or getting a chilled beer inside the KeyBank Center, celebrating the city's sports scene is sure to be enjoyable.
As stated, the town has never won the Super Bowl or Stanley Cup, yet no other city has fans like Buffalonians.
The most ardent fans rise early on Sundays during football season, wear Buffalo Bills apparel, board the team's buses, tailgate in subzero temperatures, and cheer for their team.
If you are a hockey supporter, you can attend National Hockey League games involving the Buffalo Sabres at the KeyBank Center and National Women's Hockey League games involving the Buffalo Beauties at the Northtown Center.
The AAA International League's Buffalo Bison franchise will also provide baseball fans with some delight. Buffalo Bandits (indoor lacrosse) and FC Buffalo are two other minor league sports teams.
The Bad Side
It Has a Significant Amount of Crime
Even though Buffalo contains several certain localities and pleasant districts, the city has an above-average crime rate.
The city has an 88% higher crime rate than the national average, making it one of the most dangerous cities in the state.
With a crime rate of 44 per 1,000 residents, the odds of becoming a victim of crime are one in twenty-three.
While the rate of property crimes in this city is 73% higher than the national average, the rate of violent crimes here is 174% higher than the national average.
When looking for a house in Buffalo, you should make it a point to conduct a lot of research before you start looking to ensure you move into a secure neighborhood.
The Winters Here Are Brutally Cold
If you choose to make Buffalo your home, you will be privy to all four distinct seasons.
Known for its humid and continental climate, you can anticipate warm and sunny summers and cold and snowy winters. Due to the town's frequent exposure to lake effect precipitation and its proximity to Lake Erie, the winter in this area will feel excessively long.
Since the national average annual snowfall is only 28 inches, the snowstorms in Buffalo might be challenging for new residents. The coldest months are December and January, with an average low temperature of 17℉.
Even though the city is not especially prone to natural disasters, winter blizzards and flooding are potential risks.
Purchasing a good snow shovel and getting ready for the possibility of ice conditions are two things you should do before living in this city.
What Is the Cost of Living in Buffalo? – A Low-cost Town in the Big Apple
The Good Side
Buffalo Has Affordable Real Estate
Buffalo can be in New York, but it's far cheaper than the Big Apple.
In comparison to other comparable-sized cities, rent is lower here. The median rent is $1,129 per month, which means you have more space for your money, allowing you to save.
Aside from having the most affordable rent in the country, it also has some of the most affordable home prices in the state. This affordability is another advantage of making this city your permanent residence.
Buffalo's housing expenses are 7% lower than the national average, with a median home price of $369,709.
Even while home rates are growing across this region, Buffalo remains one of the most reasonably priced communities in the country.
Led by the city's younger generations, Buffalo is blossoming back to life, and it is known as the most fantastic city to own a house for millennials.
It Is One of the Cheapest Cities in the State
One of the best aspects of living in Buffalo is the low cost compared to other similar areas.
The cost of living here is 4% less than the national average, even though most cities in New York State are known to be expensive.
Even though it has high property, income, and sales taxes, the city is still 27.63% less expensive than New York City.
Transportation costs, including gas and bus fares, are 4% less expensive than the national average, while utility costs are 3% lower than the national average.
The Bad Side
The Real Estate Market in Buffalo Is Competitive
Although Buffalo's low cost of living has attracted new inhabitants for years, the property market has grown highly competitive. Homes are scarce and typically sell quickly for the asking amount or close to it.
Did you know that 60% of Buffalo residents choose to rent rather than own their homes? Due to sluggish sales, poor inventory, and rising prices, residents are increasingly opting to rent.
Moreover, since the number of college students in the city continues to rise, the availability of inexpensive rental housing is one of the leading factors influencing people's decision to move to the area.
Living here, you can choose the best neighborhoods with the best deals, such as Central Park, North Buffalo, Parkside, and University Heights, because rents are so affordable.
There are also numerous safe and cheap areas to choose from in the city for individuals who feel that home ownership is the superior alternative.
The area you choose to live in will depend on the availability of bargains. It is common knowledge that housing costs rise the closer one gets to Downtown Buffalo and other popular facilities nearby.
The typical cost of a custom-built home in Buffalo ranges between $95 to $150 per square foot, which is a small portion of the cost in New York City.
Despite these low costs, property values have increased by 10% over the past year, and experts anticipate an additional 4.9% increase in the following year.
Why Work in Buffalo? – A Center for Technological Advancement
The Good Side
Buffalo Has a Strong Economy and Good Job Market.
If you are moving to Buffalo to find work, you will have no trouble finding a job that fits you quickly.
With a current unemployment rate of 5.7%, Buffalo has experienced consistent job growth over the years and continues to prosper.
Buffalo has numerous diversified sectors that contribute to its growth and progress instead of relying on a single industry.
The city's top industries include manufacturing, healthcare, retail, technology, labor, education, finance, and hospitality.
M&T Bank, Catholic Health Systems, Delaware North, Kaleida Health, and Rich Products are among the region's most significant employers.
There is also a big General Mills plant in Downtown Buffalo, which is responsible for the distinctive odor of the well-known morning cereal Cheerios that permeates the area.
Even though the earning potential of workers in this city can be low, there is not a scarcity of employment options in any way.
It Is Home to a Variety of Attractive Workplaces
If you want to make a living in this city, you will have access to some truly stunning places of employment.
Even if you've gone through them a hundred times, the office buildings in this region are nonetheless aesthetically pleasing.
Old and new buildings in downtown Buffalo contain an abundance of office and retail spaces available for development and are already in operation.
So if you're seeking a job with one of the city's top corporations or want to start your own business, downtown Buffalo is a great spot.
The Bad Side
Buffalo's Workers Are Underpaid
Buffalo has a lower income compared to other similar cities in New York, which is one of the reasons why people are leaving the city and moving to other locations.
The average annual income of Buffalo residents is $20,726 less than the national average of $28,555. In contrast, the median household income is $31,668 per year, less than the national average of $53,488 per year.
The vast majority of occupations in this area provide inadequate wages, which is also one of the contributing factors to the widespread poverty in the region.
With its rising population and low cost of living, relocating to Buffalo is an excellent choice.
Even though the crime rate is high and the housing market is competitive, Buffalo is a great place to live because of its welcoming residents and gorgeous landscape.
In the comments below, share your favorite good and bad sides of living in this city.