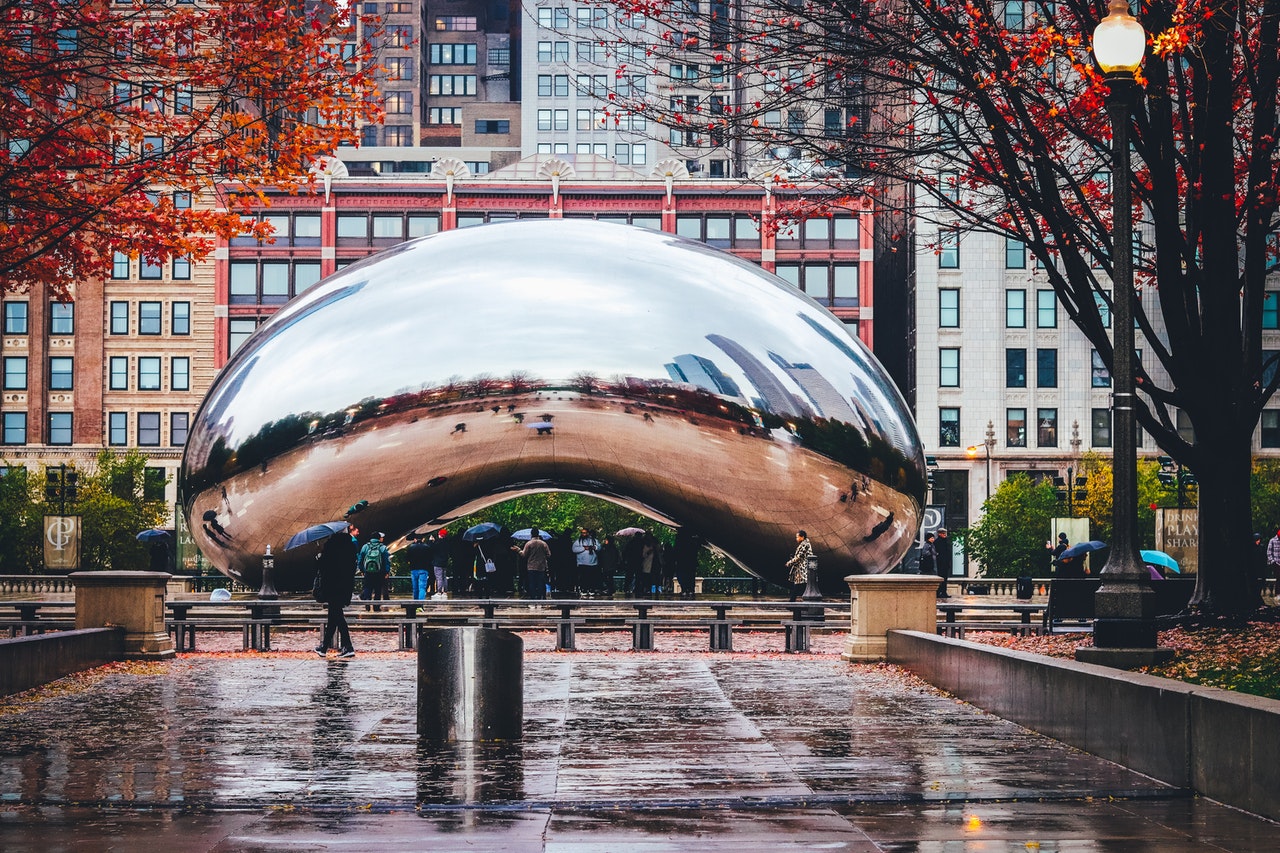 Albuquerque is suitable if you are looking for an excellent road system and competitive housing market. Meanwhile, Chicago is great if you are a sports fan and want worldwide transportation access. But if you consider the cost of living, Albuquerque is the best option.
Albuquerque, also known as ABQ or Duke City, is located in the Chihuahuan Desert, a vast east-west valley for roughly 30 miles (48 km). Historically, Albuquerque has been seen as a secondary cultural and political center to the state capital.
On the other hand, on the shores of Lake Michigan in Illinois, Chicago is one of the largest and most populated cities. The Art Institute of Chicago, with its striking impressionist and post-impressionist pieces, is one of the city's most well-known museums. Since its establishment, Chicago has played a significant influence in shaping American culture, economy, and politics.
If you consider relocating or visiting one of these cities, this post is for you! We've conducted the research to collect facts for you to analyze and choose which has more to offer, is more cost-effective, and is a place you can call home.
What Are the Pros and Cons of Albuquerque vs. Chicago?
Albuquerque's affordable houses, rich culture, and better road system will please you, but the low-paying jobs and low-quality education for your children may cause disappointment. Meanwhile, you can enjoy the world-class sports culture and numerous shopping selections in Chicago, but the taxes and pollution might be a problem.
Living in Albuquerque
Pros
Affordable houses

Outside of Santa Fe, the new house building is minimal, and prices are close to the national median. The city and state are ranked 33rd in the nation regarding affordable houses. The typical property sells for about $182,000 on the market.

Culture and exciting activities

Albuquerque, New Mexico, is a lovely place to live for those who like the outdoors while still being surrounded by culture, history, and delectable food. It produces a bright, attractive, and dramatic combination in the southwest. You have the opportunity to participate in various activities in the area.

The state of New Mexico and the city of Albuquerque, in particular, are home to plenty of breathtaking natural attractions. On your road vacation, you can visit Roswell, Carlsbad Caverns, or the Chaco Culture National Historical Park. There are also historical landmarks, works of art, and quaint shops to be discovered.

Spectacular architecture

Albuquerque is the birthplace of the Pueblo Revival style, which drew inspiration from the nearby Pueblos and the Spanish Missions. Because of the Pueblo Revival design, you can't help but feel like you're in New Mexico, like at the Estufa at UNM.

Albuquerque's evening skyline is one of a kind as well. The city's late-night commercial buildings are often lit in cheery yellows and greens, and many of these hues vary with the seasons.

Better road system

If you reside in Albuquerque, you'll almost likely need a car since the city's public transit system is sometimes inadequate because of the influx of commuters. However, commuting to and from work in the town is typically an enjoyable experience.
Cons
Insufficient employment opportunities

Compared to the national average of 3.7%, Albuquerque's unemployment rate is higher at 4.3%. Relative to similarly large metro areas, US News gives Albuquerque's job market a score of 6.0/10.0, indicating that it is in poor status.

Low incomes

Their poor incomes exacerbate residents' poverty. New Mexico ranks 49th in the United States in terms of poverty, according to research by the Center for American Progress (CAP). In 2020, the hourly wage in Albuquerque was $9. You'll have a hard time earning a good life if you move to the city to work.

Low-quality public education

The New Mexico's School of Medicine and the University of New Mexico are Albuquerque's top schools. However, the state's primary and secondary education remains inadequate. In 2018, just 25% of students passed the math exam, while 31% completed the English language exam.

Living as a parent, you need to approach the teacher proactively to make the most of your child's educational experience.

High rate of drug-related crime

Criminality can be a significant problem due to poverty, poor income, and a general lack of opportunity. The majority of it is drug-related, so you have to deal with many property crimes. Theft of packages, automobile prowling, and even break-ins are things to be aware of if you live in Albuquerque.
Living in Chicago
Pros
Worldwide transportation center access

Living in Chicago makes sense if you want to travel. With access to O'Hare International Airport, you may fly nonstop to practically any place you want. You can travel to smaller destinations (like Madison, WI) as readily as you can fly to Tokyo or Prague. Adding the Amtrak regional hub served by Central Station makes getting around simple and economical.

Wide range of retail options

This city is a style icon. Some may not consider it a top shopping destination, but a day on the Miracle Mile can alter your opinion. Michigan Avenue has restaurants, high-rise stores, and boutiques selling name-brand merchandise and luxury goods.

You can also visit Wrigleyville to shop for your favorite team's clothing and Oak Street for various designer-label boutiques set among old townhouses.

Navigation System

It's easy to get lost in Chicago, particularly in a new area, but you can quickly return home if you know how the city ranks its streets. The place has eight city blocks per mile, each with 100 address numbers. That's almost 800 numbers every mile.

The street grid is centered on Madison Street north/south and State Street east/west. You can always tell how far you are from town by following the numbers and your street location.

World-class sports culture

The Sporting News has chosen Chicago three times as America's Best Sports City. There are two MLB baseball clubs (Cubs and White Sox), the NBA's Bulls and the NHL's Blackhawks. The Chicago Bears are an NFL club whose 1985 Super Bowl triumph is still spoken about in the city's pubs. You can also watch MLS soccer in Bridgeview with the Chicago Fire or women's soccer Red Stars.
Cons
Traffic

The city has seven mainline and four auxiliary roadways. During rush hour on the Dan Ryan or Kennedy, traffic can take longer. Traveling to a specific location in the city might take an additional hour (or two) if you are in the jammed roadways. Congestion costs the city's drivers 138 hours of productivity each year, ranking 3rd in the US in 2018.

Challenging parking

Finding a place can be difficult. A car in Chicago might be an advantage, but it can also become a problem if you live or work someplace that charges for parking. You'll need to perfect parallel parking to fit into the available slots in the best-case situation. Because you can pay with your debit or credit card instead of carrying cash, more people are choosing cabs like Uber.

Taxes

Chicago boasts some of the country's highest taxes, which contributes to the city's high cost of living. The 10.25 % total sales tax is the highest in the nation. In property tax, Illinois placed 2nd in the country.

The city has also come up with roughly a quarter-dozen unique taxes and levies, including parking, petrol, liquor, soda, bottled water, and a lengthy list of others. Some of the city's taxes are unique to the United States, such as a tax on streaming video (e.g., Netflix).

Pollution

The city receives an "F" for ozone pollution from the American Lung Association. The city ranks 18th in terms of ozone pollution in the country, with an average of 14 hazardous ozone days per year, four times the US EPA's 3-day limit.

For much of its existence, Chicago's rivers have been contaminated. Over a century, the Chicago River has been regarded as nothing more than a sewage channel. Chicago was the last big metropolis to invest in sewage treatment. Although the Chicago River has improved in recent years, allowing for recreational activities like fishing and kayaking, the water remains unsuitable for swimming.
Albuquerque or Chicago – Which Is More Expensive?
Based on the overall index excluding taxes, Chicago, Illinois, is 18.3% more expensive than Albuquerque, New Mexico. The most significant component in the cost of living difference is the median home cost.
The table below shows the cost-of-living indices written in percentage:
| | | |
| --- | --- | --- |
| Living expenses | Albuquerque | Chicago |
| Housing | 88% | 99.1% |
| Food & Groceries | 96.0% | 97.2% |
| Health | 81.1% | 90.6% |
| Utilities | 97.2% | 92.8% |
| Transportation | 89.4% | 138.5% |
Data is 100 = US National Average
> 100 means more expensive than the national average
< 100 means cheaper than the national average
Housing Cost
Chicago's cost of housing is 12.6% higher than in Albuquerque. Albuquerque's median home cost is only $257,400 compared to $291,200 in Chicago.
Utility Cost
Chicago's cost of utilities is 4.5% less expensive than in Albuquerque. The 60 Mbps internet connection in Chicago costs around $58.30 per month, lower than the $80.46 of Albuquerque.
Food and Groceries Cost
The cost of food and groceries in Chicago is 1.3% higher than in Albuquerque. For example, the 1-kg rice costs $3.98 in Chicago, whereas Albuquerque has only $3.06.
Transportation Cost
Chicago's transportation cost is 54.9% higher than in Albuquerque. For example, Albuquerque's regular monthly pass price is only $30 compared to $105 in Chicago.
Healthcare Cost
Chicago's healthcare cost is 11.7% higher than in Albuquerque. In Chicago, you will spend an average of $126 on visiting a doctor, while in Albuquerque, that is only around $86.3.
Is Albuquerque Bigger Than Chicago?
Based on the 2020 city population census, Chicago is 79% more populated than Albuquerque. Chicago has a 2,746,388 population compared to 564,559 of Albuquerque.
Albuquerque, which has 189.5 square miles total area, had 564,559 residents in 2020, making it the 32nd most populous city in the United States and the 4th largest in the southwest. Albuquerque has one of the highest altitudes in the United States, ranging from 1,500 meters above sea level (masl) along the Rio Grande to about 2,000 meters in the Sandia Heights and Glenwood Hills foothill areas.
Meanwhile, with a 234 square mile area, Chicago is the most populated city in Illinois and the 3rd most inhabited city in the United States. It is also the 5th most inhabited city in North America, with 2,746,388 according to the 2020 census. It is one of the world's top 40 metropolitan areas.
Is Albuquerque Safer Than Chicago?
Chicago's crime index is nine, while Albuquerque is one (100 = safest), with annual crime rates of 35.19 and 63.28 per 1000 residents, respectively. Therefore, Chicago is safer than Albuquerque.
Albuquerque has recorded a higher crime rate than 99% of New Mexico's other cities. The Albuquerque number of crimes per square mile is 88, which is four times higher than New Mexico.
Meanwhile, like a large metropolis, Chicago has safe and hazardous areas. Some have a high percentage of violent crime; others are safer places to live and visit. Though safer than Albuquerque, it has higher incidences of violent crime.
Is Albuquerque Warmer Than Chicago?
The average temperature in Albuquerque ranges from 27°F to 93°F throughout the year, whereas Chicago has 22°F to 83°F. Thus, Albuquerque is warmer than Chicago.
Summers in Albuquerque are hot and dry, and the winters are brief, frigid, and snowy. While in Chicago, summers are humid, warm, and wet; the winters are freezing, snowy, and windy. The weather temperatures in Albuquerque are seldom falling below 18°F or rising over 99°F compared to 5°F or 91°F in Chicago.
According to the tourist score, the perfect time to visit Albuquerque for warm-weather activities is from late May through late September, whereas Chicago is from mid-June to mid-September.
Is Albuquerque Better Than Chicago?
Based on the most recent data, on average, Chicago has more international visitors having 55 million visitors each year compared to 6.2 million of Albuquerque. Thus, Chicago is better at attracting more tourists.
Albuquerque attracts around 6 million visitors each year because of its diverse cultures, museums, and fun activities. Its carefully crafted list of the 50 best places to travel will continue to invite more tourists. Albuquerque is included with other significant areas worldwide that have lovely destinations to explore.
On the other hand, Chicago attracts a high volume of visitors, around 55 million in recent years, mainly because of the thousands of restaurants that provide a wide range of cuisines, more than 60 breweries, breathtaking skyline, beaches, and the historical and most prominent sports events.
Though both cities have benefits and drawbacks, you can tell that Chicago has more to offer due to its large number of visitors, but you can't deny that Albuquerque is a beautiful place too. Now it's on you to decide between these two lovely cities whether to be a long-term resident or a short-term visitor only.
Did you find what you were looking for, or is something missing? Let me know in the comments below.