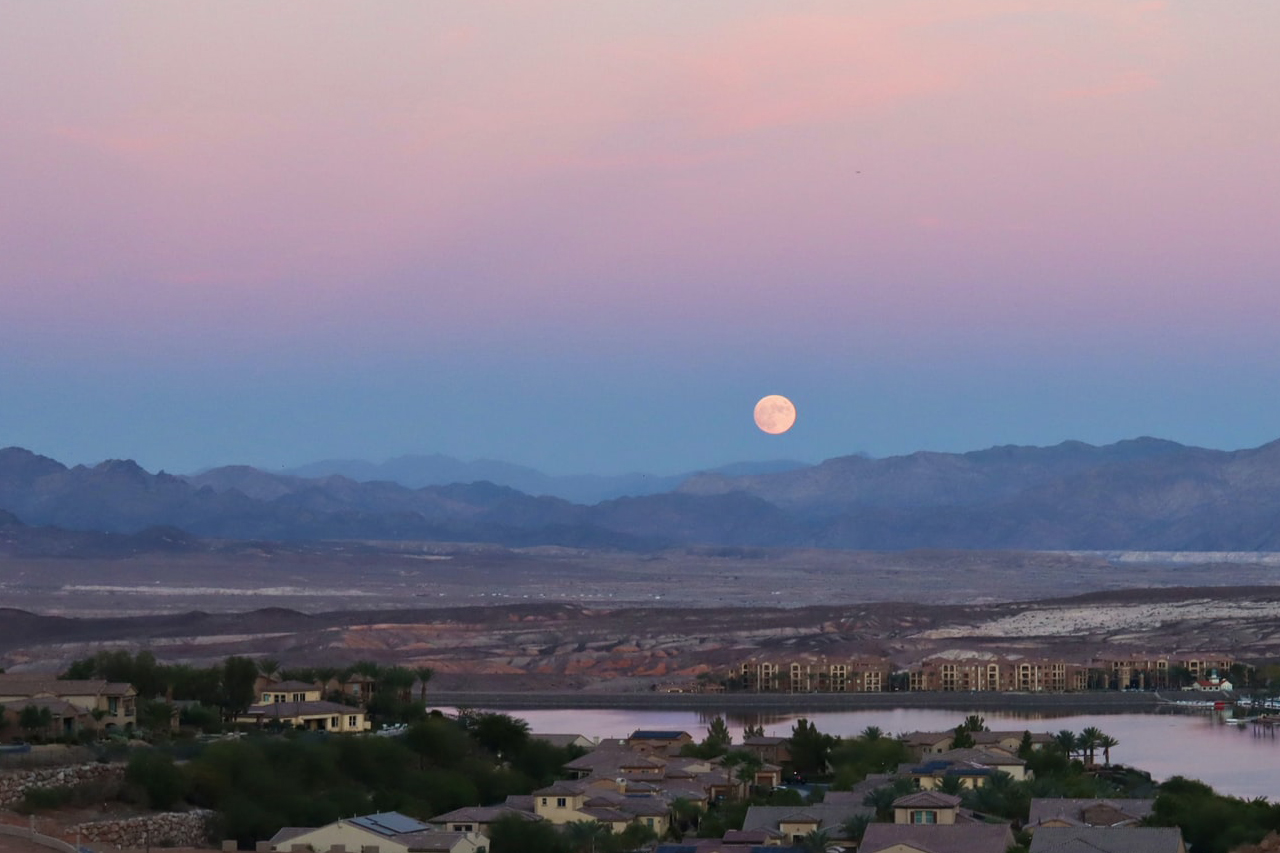 Henderson is a laid-back city on the Vegas Strip. Its neighborhoods are nestled between the River Mountains and the Sloan Canyon, granting Henderson the beauty of its surroundings. Unlike Las Vegas, Henderson has all the fun and entertainment but lacks the chaos and noise of Sin City.
The city of Henderson offers a wide range of attractions that appeal to travelers, especially to those under 21. It has natural parks, museums, movie theaters, and entertainment venues. Henderson has loads of fun things to do and exciting places to visit!
So, take a look at our list of Top 11 Best Things to do in Henderson for people below 21:
1. Galaxy Theatres Green Valley
The Galaxy Theaters Green Valley offers a fully integrated movie theater experience. The theater is known for its world-class entertainment facilities with reclining chairs for your ultimate relaxation. It is a privately owned company and ranks top in the theater business industry.
If you want a fully immersive experience, the Galaxy Theaters Green Valley offers the DFX auditorium packed with Dolby Atmos sound systems. You can also enjoy its luxurious reclining lounge chairs with surround sound. Barco's Smart Laser Project system also offers you a 3D reflectance technology.
Elevate your cinematic experience with Galaxy Theater's Sony Digital Cinema, IMAX, and D-Box. Enjoy the big screen with your friends by getting IMAX tickets or sit in a D-Box-enabled seat and ultimately enjoy the significant actions on screen. Galaxy Theater Green Valley is a must-see here in Hendersen.
2. Ethel M Chocolates
For those who have a sweet tooth, Ethel M Chocolates provides the best chocolate experience in Nevada. It is a chocolate factory established by Forrest Mars Sr. located at 2 Cactus Garden Dr. Henderson, Nevada. The factory sells gourmet chocolates with stores in Nevada and Southern California.
Aside from premium chocolates, you can check its three-acre cactus garden and its gourmet gift shop. The Ethel M Botanical Cactus Garden is a bonus attraction with over 300 species of desert plants. You can join a guided tour to explore the whole vicinity.
Watch how chocolates come to life at the Ethel M Chocolate Factory's viewing aisle. Take a peek inside the kitchen, and see how they make pecan brittle by hand. Then, join a Premium Chocolate Tasting class open for all ages.
3. Rodizio Grill
The Rodizio Grill is a Brazilian steakhouse and restaurant established in 1995. It is a chain of restaurants in the United States with 22 locations all over the country.
The steakhouse offers a traditional Brazilian churrascaria concept, a unique feature of the restaurant.
The food house is located at 1300 W Sunset Rd Ste 2950 Henderson and serves a 95% gluten-free dining experience. The restaurant even received the "Hot Concepts Award" from the Nation's Restaurant News. It is the perfect place to visit if you eat privately, with a group or family.
Dig into the Rodizio Grill menu, and delve into the traditional flavors of an authentic Brazilian steakhouse. Savor its rotisserie-grilled meats, and relish its unlimited gourmet salad bar. Don't forget to place the all-original Brazilian sides that you can experience nowhere else.
4. Bottiglia Cucina & Enoteca
Bottiglia is a sophisticated restaurant found at Green Valley Ranch. It offers a rustic and classy ambiance which you will appreciate. The restaurant is warm and cozy, with approachable and friendly staff. It serves Tuscan-inspired dishes in European-designed and brightly adorned surroundings.
Dining in Bottiglia is truly a memorable experience. Its lovely and decorative interiors will greet you with floral printed tapestries, soft furnishings, dusty rose, and blue-gray velvet patterned fabrics. The dining experience is elegant, with food served on brightly colored European plates.
Experience a farm-to-table approach to eating based on freshness and aromatic and herb-friendly cuisines.
Try its generous servings of antipasto, seafood, salad, and house specialty.
Make sure that you order its pappardelle bolognese, braised short ribs, and truffle ricotta. It is a different take on eating and dining.
5. Lost Worlds Myth And Magic
Lost Worlds Myth and Magic is an excellent choice if you want to have fun all day. It is a 30,000 square feet play area offering various arcade games, rides, and great activities. The Lost Worlds Myth and Magic is an indoor play place that is a worthy attraction that can satisfy all your family members.
There are diverse activities for all ages. Here you can check the mini play area for small kids and a laser tag arena for the big ones. It also has an in-house food house, Cottage Cafe, where you can relax, cool down and chill.
Ride down the Myth and Magic giant slides and beat your friends through its inflatable inner tubs. Engage in a friendly competition with your favorite buddy in an epic multi-level Laser Tag arena. Check out its state-of-the-art facilities for arcade games like Mario Cart, Air Hockey, and Giant Screen Space Invaders. Visiting Lost World Myth and Magic offers you a whole day of playing and having fun.
6. Chuck E. Cheese
Chuck E. Cheese is a family entertainment center in the United States. The center is packed with arcade games, character stage showdowns, amusement rides, and a pizza parlor. It is also a restaurant pizza with branches all over America.
The place offers you various forms of entertainment. It has video arcades, characters, mascots, ball pits arena, crawl tubes, etc. Food is also served in this entertainment center, with pizzas as the primary offering.
Chuck E. Cheese creates a memorable experience for everyone. You can choose from its overwhelming offerings of skills games, video games, and everything. Load, activate, and maximize your play card by trying out all its entertainment offerings.
Never miss its food house, too! It is more than a pizza place. Here you can choose between cold cult sandwiches, salad bar, and chicken wings. Fill in your dessert plates with Unicorn Cupcakes and Unicord Churros!
7. Sloan Canyon National Conservation Area
The Sloan Canyon National Conversation Area spans 48,438 acres expansive and is part of the mountainous southern skyline of the Vegas Strip. The main attraction is the Sloan Canyon Petroglyph Site, a valuable cultural resource in south Nevada. The Petroglyph has over 300 rock art panels and 1,700 native designs from the pre-historic era.
The Petroglyph Site is on the National Register of Historic Places list and under the administration of the National Conversation Area and the United States Bureau of Land Management. On the other hand, the Sloan Canyon is also a well-preserved area in Henderson with a great scenic view, geological features, and significant material resources.
Experience the various trails in the area, including the Dutchman Pass, Hidden Valley, and Shadow Canyon. Go on an engaging hike or horseback ride on the canyon's existing roads and trails. Make sure to take photos of the beautiful scenery you pass by.
8. Clark County Heritage Museum
The Clark County Museum is under the Commission for Accreditation of Park and Recreation Agencies accreditation. It is a 30-acre cultural site that exhibits artifacts from the pre-historic up to the contemporary period of history. The museum is an excellent place to visit if you want to learn more about the history of Las Vegas, Boulder City, Goldfield, and Henderson.
The heritage museum has two main attractions, the Anna Roberts Parks Exhibit Hall and Heritage Street. The latter compromises eight historic buildings, including the Beckley House, Townsite House from the 1940s, Gaumond House from 1935, and Barcus House from 1905. The Anna Roberts Exhibit features the unique collection of Anna Roberts herself since 1926.
Learn more about the history of Nevada, particularly its Native American inhabitants, its mining, railroads, and the gaming industry. Check out several forms of transportation displayed at Boulder City train depot and Studebaker Lark. Marvel at the splendid architecture and design from the different period eras at Heritage Street.
9. Rio Secco Golf Club
The Ricco Secco Golf Club is a high-class facility built-in 1997. It is located at Grand Hills Drive along with the Seven Hills neighborhood of Henderson. The golf club offers you a perfect place to relax and breathe in some fresh air while keeping your lifestyle active by playing golf.
The golf course has exceptional amenities, with eighteen holes carefully divided into three major areas. It has six holes along with a desert mountain range, six holes near a plateau overlooking the city, and six spots in the steep canyons. By just playing all the eighteen holes the entire day, you can see the natural beauty of the town of Henderson.
Enjoy the complete amenities and wide-range services of the Ricco Secco Golf Club. Grab a bite to eat at Janelas Restaurant & Bar and feel its cozy and warm atmosphere. Learn from the expertise of the world's top golf instructors like Butch Harmon, and take part in competitions at the Rico Secco Par-3 Challenge.
10. Lion Habitat Ranch
If you want to have an experience of a lifetime, visit the Lion Habitat Ranch located at 382 Bruner Ave, Henderson. It is a wildlife conservatory that strives to protect wild lions and ensures a safe environment for people living near the area. It is home to several African lions and actively supports Conservation International in Kenya.
The Henderson Lion Habitat Ranch opened in 1989 and significantly contributed to wildlife protection. It is conducting campaign activities to prevent the canned hunting of wild animals. The organization also advocates education efforts about African lions.
Elevate your wildlife experience by reserving a spot-on Feast with the Beast – a memorable glass-enclosed table experience with the wildlife. Never miss the Behind the Scenes Tour at the Habitat Ranch, too! Join tours and learn more about these wildlife creatures hosted by experienced trainers in the area.
11. Lucille's Smokehouse BBQ
For a perfect duo of BBQ and live music, check out Lucille's Smokehouse BBQ. It is located at The District at 2245 Village Walk Dr, Henderson, and offers the ultimate southern comfort food. It is one of the best BBQ shacks in Nevada, too.
Lucille's Smokehouse Bar-B-Que is famous for its gumbo, briskets, and classic fried chicken. The restaurant specializes in barbecue cuisines and Cajun-style meals. It also has a unique interior centering on a southern American and Blues theme. It is a great place to enjoy this comfort food while experiencing the southern hospitality service.
Try their unique Smoked BBQ Nachos served with corn tortilla chips and garnished with black beans, melted cheese, guacamole, and smoked jalapenos. Dip them into its well-seasoned spinach and cheese dip blended with cream cheese to power up the taste and flavors. Indulge in its cauliflower florets and taste its signature breading, as well.
Henderson is also a great city on the Vegas Strip. You will find distinct experiences here with its museums, natural reserves, and old-fashioned restaurants, among others. May this list help you sort out the best things to do and experience in Henderson.
If we miss out on something, make sure that you leave a comment here, as we are excited to hear from you!