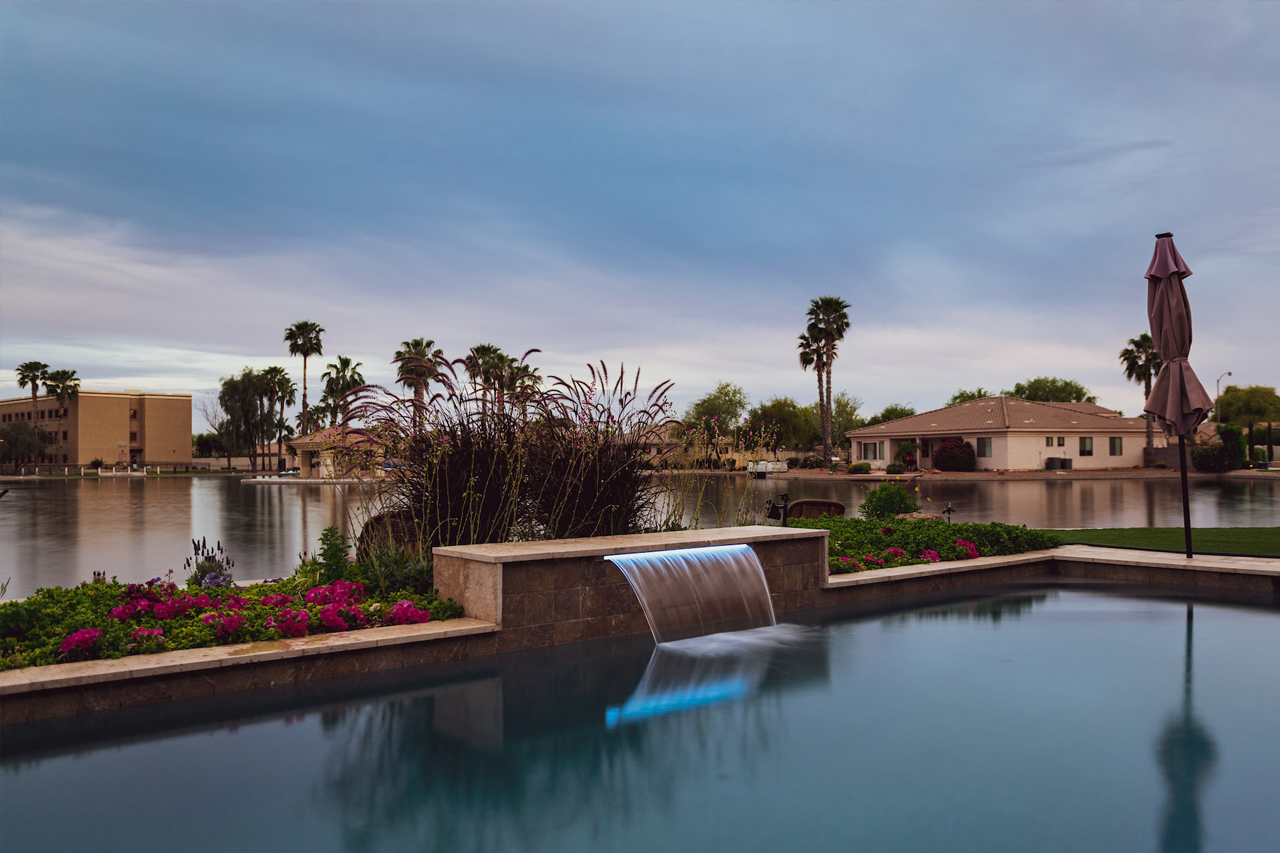 Peoria in Arizona is a great place to move to if you consider relocating to a city near the desert.
It made its way to a list of the best places to live in in 2008.
The city ticks all the boxes on the checklist of a great community. It has excellent educational institutions, an immense love for golf, and a healthy job market. It is also a city that provides its citizens with several activities to keep them entertained.
The city is also the training home for some baseball teams. The Major League Baseball teams are the San Diego Padres and the Seattle Mariners.
Peoria is a city where you can enjoy sports and recreation in addition to the amenities discussed earlier.
It has golf clubs, large lakes, and several sports and other activity options.
Here, the best factor is getting a balance between work and play.
If you are considering moving to Arizona, Peoria is a great option.
Here, I will discuss the good and the bad when you live in Peoria.
I hope you can make an informed decision before moving through this article.
Read on and learn.
Is Peoria, AZ, a Good Place to Live in? A Beautiful Place you can Call Home
Are you thinking of moving to Peoria?
If yes, you should know that the city is a great place to raise a family. It is also a city that can provide you with all the amenities of a city in a small-town vibe.
Phoenix and Peoria are the best cities in Arizona. But, there are a few things you should be aware of before you go.
The Good Side
Of course, we start with why Peoria is the perfect place for you.
Here are the advantages when you live in Peoria.
Peoria and its Great Neighborhoods
Peoria is a city that has perfect neighborhoods.
I get it. There would be different types of neighborhoods for different personalities. But if you know what you want, you can start browsing through the many communities here.
And yes, there will always be something for you in Peoria.
The city has several resources to provide the needed information about these neighborhoods.
You can find information like home values, the typical cost of rent, and a lot more.
The city does a fantastic job supplying prospective residents with this data. Potential residents can probably make well-informed judgments before the transfer through these tools.
The city is growing every year. And with every year, we see more and more homes in Peoria.
You can find homes in different sizes and prices.
The best neighborhoods are Vistancia, Parkridge, and Fletcher Heights. Also on this list are Dove Valley Ranch, the Meadows, and Camino A Lago.
Some of you might prefer homes in historic neighborhoods. If you are the type of person, head to Old Town Peoria. Barney is also another neighborhood with houses that go back to the 1940s.
If you love golf, I also have the perfect neighborhoods for you.
Areas like the Peoria Pines, Quintero, and Vistancia all fit the bill. These are neighborhoods situated in the vicinity of beautiful golf courses.
Retirement neighborhoods are Ventana Lakes, Sun Air Estates, and Westbrook Village.
Peoria always has it ready for you no matter what you want from your Home.
Peoria and its Schools
There are a couple of primary school districts in the city.
One is the Peoria Unified School District. The other is the Deer Valley Unified District.
Both of these school systems excel in their craft. They usually score above average compared to other school districts in Arizona.
These two school systems make Peoria an ideal place for you and your kids.
Peoria and its Many Attractions
Peoria is a city that has a lot to offer.
You will find that the city is full of attractions for its residents and visitors.
For example, the West Wing Mountain Preserve in the northern part of the city has beautiful vistas of the entire valley. If you love hiking, you can head over to this place.
At the center of the city is Rio Vista Park.
It has lakes and fountains, a skate park, a gazebo, and a splash pad for your kids. It even comes with an entertainment center.
You can check out the New River Trail if you are the active type.
The trail is a 16.5-mile trail, paved for anyone who would like to walk or run some miles.
You can jog, bike, or walk here.
Lake Pleasant is also a pleasant destination.
The lake is right on the city's edge, bringing scenic beauty, several water activities, and much more.
You may also head over to the water if you have a boat. Go ahead and see the lake.
Also, the Pioneer Living History Museum is a great place to visit.
Here, you can travel back in time when the West was wild. The area has about 30 historical buildings renovated and reconstructed back to their original looks.
There are employed costumed staff to educate you and your friends during your visit.
A Prime Location
The city lies about 30 minutes away from downtown Phoenix.
What does this mean for you?
Well, Phoenix is accessible.
Phoenix has all the entertainment and employment opportunities for you, too.
If you plan on living in Phoenix but want to get rid of the city hustle, you can live in Peoria. You can live here and commute your way to work every day.
If you work in Peoria and get tired of the usual city sights, you can drive to Phoenix on the weekend and see the pictures.
Warm and Sunny All Year Round
Peoria is warm and sunny. And yes, it can be warm and sunny for most of the year.
The climate here is fantastic.
On average, Peoria gets about nine inches of rainfall every year. The national average is about 39 inches of precipitation.
Compared to the national average, the rainfall in Peoria is perfect for those who don't like the wet weather.
The city gets about 299 sunny days every year. And yes, if you love the sun, Peoria is perfect.
Besides the warmth, you can also use these sunny days for the many activities I mentioned earlier.
Peoria and their Love for Golf
Do you love golf?
If yes, well, Peoria is the perfect place for you.
As you already know, Peoria gets sunny days most of the year. Because of this, many golf courses exist in the city and its neighboring areas.
In Peoria alone, there are already six golf courses.
There are also 94 other golf courses within 20 miles of the city. The number includes about 11 private golf courses. There are also three PL, 72 public golf courses, and seven municipal golf courses.
That is a lot of golf courses. And the number shows you how much the residents here love the sport.
If you want to know, the Quintero Golf Club is the most popular area.
It ranked as one of the best golf courses in the country in 2017 and 2019.
The Many Cultural Activities
Peoria is where you can find several professional sports teams.
The Arizona Cardinals, the Arizona United Soccer Club, the Arizona Diamondbacks, and the Arizona Coyotes will be found.
Aside from sports, Peoria is also home to several museums. The roster includes museums like the Heard Museum and the West Valley Art Museum.
Insect Problems are Few
I think there is no need to explain this further.
In Peoria, you will find that there are fewer annoying insect problems compared to other cities.
You will find them here if you worry about gnats, chiggers, and flies.
The Bad Side
Let's touch on the few wrong sides of living in Peoria.
No city is perfect. And here, I will tell you two of the most concerning things while you live in Peoria.
The Unforgiving Heat
Peoria gets almost 300 days of sun per year.
So, yes, the city can be hot.
The summer months can be too hot, especially.
On average, the temperatures here can go as high as 106 degrees Fahrenheit. These days usually happen in July and August.
You will see the temperatures going down a bit in November.
During this month, the temperatures can go down to about the 70s.
If you decide to move to Peoria, make it a habit to rehydrate yourself. Carry your bottled water wherever you go.
You will need that.
Sunshine and Monotony
Again, this has something to do with the 299 days of sunshine every year.
Sometimes, you will find that you look forward to cloudy days. The 299 days of sunshine can get monotonous every year.
Is it getting cloudy?
You will find excitement coursing through your bones at the prospect of rain.
Yes, 299 days of sunshine can eventually get boring.
What is the cost of living in Peoria, AZ? Reasonable Healthcare Cost and Other Expenses
The cost of living in Peoria is higher than the national average.
The overall cost of living here is 10.5% more expensive than the national average.
The Good Side
There are a couple of good things, budget-wise, in Peoria.
If you start to live here, you will discover that the cost of healthcare and food and groceries will be your best friends.
These two will help you manage your finances well.
The cost of healthcare in Peoria is 7.8% cheaper than the national average. And this is an advantage, especially during these pandemic times.
Healthcare costs here are even lower than the state average.
Regarding the cost of food and groceries, Peoria is cheaper by 2.1% compared to the national average.
The number might not be promising, though.
When doing your groceries, be smart.
Even if the cost of food and groceries here is lower than the national average, it can go overboard if you let yourself be.
The Bad Side
One of the most expensive commodities in Peoria is housing.
Housing costs here are more expensive than the national average by 23.3%. The cost of housing is even more costly in Peoria than in other cities in Arizona.
The median home cost here amounts to about US$388,900. The price is higher than the national average of US$291,700.
Transportation costs are also more expensive.
Compared to the national average, it is 20% more expensive. And this can put a huge dent in your budget, especially if you commute daily to work.
The cost of utilities is also more expensive.
Compared to the national average, it is higher by 3.9%.
However, you can work on your electricity consumption to lower your utility bills.
Utility costs cover electricity, heater, garbage disposal, internet subscriptions, and the like.
If you are smart with consuming these commodities, you can save on utilities. You can make it work in your favor.
Why work in Peoria, AZ? A Fostering Job Market
It would be best if you worked in Peoria for some reason.
One of the primary reasons is the city's healthy economy. With a healthier economy, the job market fosters. And with a sturdy job market, you have the assurance that your move will fare well.
The Good Side
Aside from the healthy economy, Peoria offers its residents a good quality of life. It also has a reliable transportation system when you commute to work.
Here are a few more good sides of working in Peoria, AZ.
The Peoria Economy
Peoria was included among the Top 50 Cities to Live in in the 2018 list. Economic expansion served as the list's foundation.
No other city in the state made it to this list.
The list focused on information like graduation rates, home prices, and the economy.
Considering all these, you will find that a city is a good place for you.
The city keeps on growing. And with its growth, it continuously provides its residents with more options for work because of its economic standing.
A Good Quality of Life
Peoria has excellent neighborhoods.
And yes, you will find Lake Pleasant in the middle of the hot desert. And the lake is in Peoria.
The park is ideal for camp, water skiing, fish, and kayak residents. You can also bring your boat here for a Sunday treat.
And as you already know, some parks allow residents to hike, bike and jog. There are so many places here that you can explore.
The city is also home to several entertainment options.
There are museums, community theaters, and several festivals all year round.
All these things and more provide residents of Peoria with a good quality of life.
Plus, the schools here are great.
Where else would you bring your family?
I am sure you will choose to work in a city that provides a good quality of life like Peoria.
A Reliable Public Transportation
The Valley Metro public transportation is reliable. It brings residents from point A to point B.
The public transportation in Peoria makes it easier for residents to commute to work or school.
The passes are more affordable than driving.
Public transportation may be reliable. However, it is still more expensive than the national average.
The city can take steps to address it.
But for now, I bank on its being reliable. And that is enough reason for you to work here.
Unemployment Rates
Because of the healthy economy in Peoria, you will find that the job market is also beneficial.
The unemployment rate in Peoria is 5.8%. This rating is lower than the national average of 6%.
Income and Salaries
Another advantage to working in Peoria is the decent income that you will receive.
The average income here is US$29,038 every year. The national average is US$28,555.
The same is true in regards to Peoria residents' median household income.
Here, the average yearly household income is US$63,025. This sum exceeds the US average annual income of $53,482 per person.
The Bad Side
Now, let us talk about the downfalls of working here.
There is one big concern you have to know before you relocate.
The Sales Tax
If you need to know something, Peoria's sales tax is higher than the national average.
The US average is 7.3% in sales taxes. The sales tax for Peoria is 8.1%. And yes, it is higher.
You might think that this is no primary concern.
But your sales taxes will impact your overall cost of living when you live in Peoria.
—-
Overall, Peoria is an excellent place to live in.
You will find that the city can support you in many ways. It has all the entertainment options for you and your family. It provides you with a good quality of life.
Also, the city pays well and can provide you with a comfortable lifestyle.
Housing costs may be more expensive than in other cities. But if you get past this, Peoria is perfect.
Are you moving to Peoria soon?
Let me know.