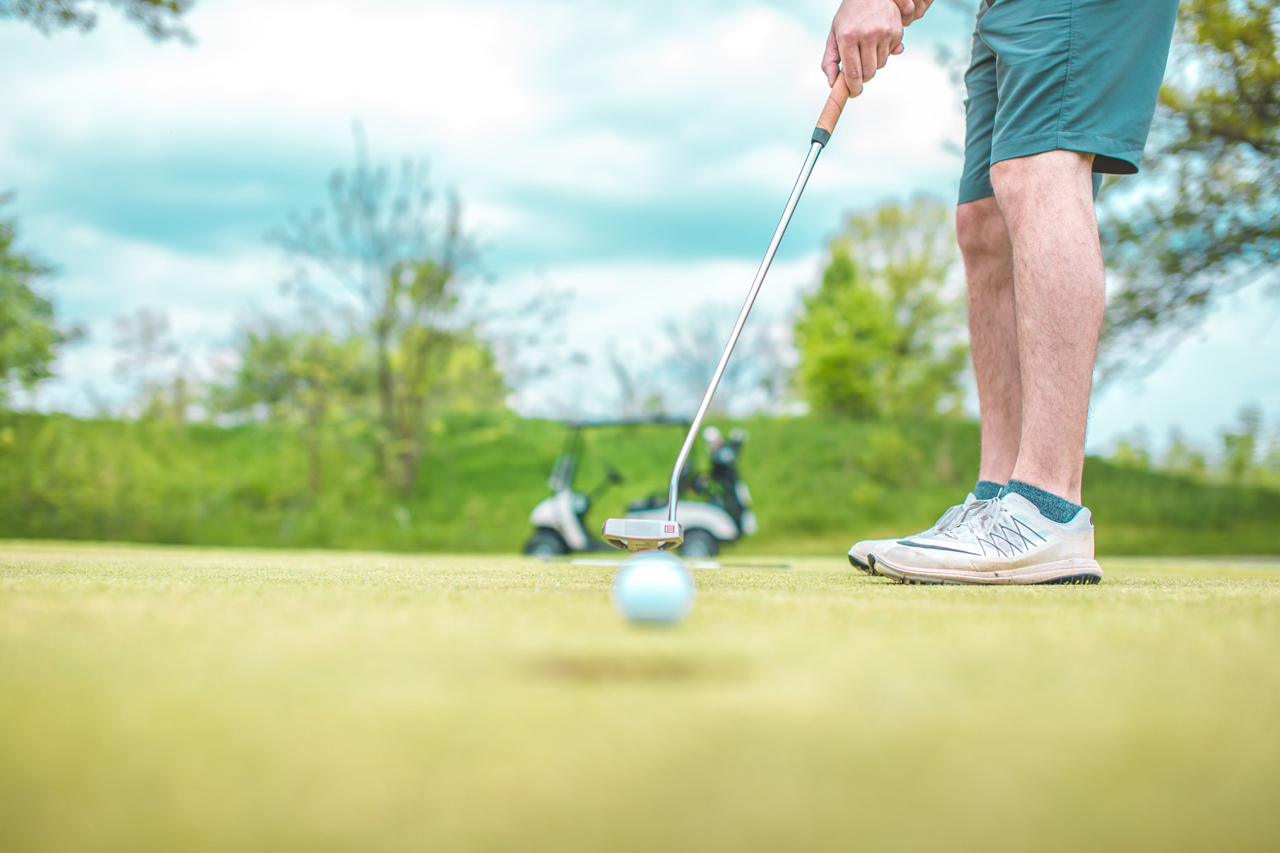 Santa Ana, California, is a southern California community located approximately 45 minutes south of Los Angeles. With various museums, exciting exhibitions, entertaining activities, and a traditional restaurant and zoo, Santa Ana is an excellent spot for a trip, especially for people under 21.
You can visit the world-famous Bowers Museum, the family-friendly Discovery Cube science museum, the unique attraction of OC Helicopters, or experience the free delectable cuisines at Savor Santa Ana.
There are many things to see and do for under-21s in Santa Ana, California. Thus, we compiled a list of them to help you plan your trip.
1. Bowers Museum
Since its opening in 1936, the Bowers Museum has been a popular tourist destination in Santa Ana. The site on which this museum stand was given by Charles Bowers, who named the museum in his honor.
The current museum has stunning Mission Revival-style architecture, and the contemporary museum is ten times larger than the original structure following two series of expansions.
This organization's mission is to educate tourists, especially those under-21s, about different cultures and foster an appreciation for them.
More than 10,000 artifacts collected from Asia, Africa, and the South Pacific are exhibited at the Bowers Museum to help achieve this aim.
Beautiful Native American and Pre-Columbian art shows are also available. Terra Cotta Warriors, Treasures from the British Museum, and Mummies: Death and the Afterlife in Ancient Egypt are just a few examples of these remarkable collections.
Lastly, don't miss out on the museum called Kidseum, which is specifically designed for people under 21.
2. Lyon Air Museum
John Wayne Airport's Lyon Air Museum, located on the west side of the airport, was developed by Major General William Lyon.
If you want to glimpse a few things from history, there are several authentic World War II military vehicles, bikes, and planes on display at this museum that will amaze you. Indeed, you'll get swayed by the sight of them!
The museum has an extensive collection of war artifacts and many unique vintage autos. Cessna O-1E Bird Dog, Douglas C-47, and Boeing B-17 Flying Fortress are just a few examples.
In addition to the many automobiles, you'll also see motorcycles from Japan, the United States, and Germany. So, for men fascinated with motorcycles, don't miss this opportunity to learn more about your passion.
These displays will captivate you, just as they have in the past. You can see up close and personal nearly everything in this museum.
3. Santa Ana Zoo
Plants and animals from Central and South America are the centerpiece of the Santa Ana Zoo, which comprises 20 acres of land near Prentice Park.
Joseph Prentice donated this land to the city of Santa Ana, and the zoo opened in 1952. If you want to get along with the animals and enjoy the relaxing vibes produced by plants, this is a place to be!
The Amazon's Edge, the Colors of the Amazon Aviary, the Jack Lynch Aviary, the Zoofari Express Train Ride, the Crean Family Farm, and the Tierra de las Pampas are just a few of the fascinating attractions in this zoo.
You'd like to see some of the various creatures that are accessible for viewing. Giant anteaters, green iguanas, larger rheas, white-faced saki monkeys, and howler monkeys are among the animals present here.
If you visit the Santa Ana Zoo, make sure not to forget to see exotic birds in their tropical habitat. Only a few people have the opportunity to witness this bird type.
4. Discovery Cube
The Discovery Cube is one of the most unusual attractions in Santa Ana, perfect for under-21s. It is also a place for the entire family. To help families get started, the museum has more than 100 hands-on displays.
In the past, it was called the Discovery Science Center, but it is currently called the Discovery Cube. The ten-story Solar Cube, which has become a well-known icon, is the reason for the modification.
Inspiring under-21s' natural curiosity, the museum's displays teach them valuable lessons.
The Discovery Cube is organized into many unique areas to assist visitors in better grasping the Cube's various topics. You'll enjoy some of its attractions in these sections, including Rocket Lab, Air and Space, and Quake Zone.
Dino Quest, which features life-size dinosaurs, is another popular attraction here.
Before leaving the site, visit the Showcase Gallery, which displays travel exhibitions, to complete the experience.
The Discovery Cube is a great place for people under 21 for a fun activity in Santa Ana!
5. Soul on Fire Dance
Ginger Fatale and Valentine L'amour launched Soul on Fire Dance in 2021, including dance lessons and a dance performance collective. So, if you are 18 to 21 years old and love dancing and have the heart to help the community, this is your place to visit and experience!
Soul on Fire Dance opened its doors in March 2022 in Santa Ana, California, as an adult dance facility showcasing genres such as burlesque, belly dance, music video, and contemporary while catering to various bodies, including those under the age of 21.
Its dancing histories, body shapes, color, culture, gender identities, and sexual orientations contribute to its diversity. So, whoever you are, you will find a place here.
If you are a beginner to the abovementioned genres, don't miss out on its Belly Dance and Burlesque courses and seminars. It has a welcoming atmosphere where you can learn new movements, honestly express yourself, and grow!
This site is unique because a portion of the proceeds from its monthly events (workshops, performances, etc.) are donated to various causes and organizations working to better their communities as part of their dedication to giving back.
6. Savor Santa Ana
During the weekend, Savor Santa Ana featured a new sort of delectable food festival, leading visitors through the streets of downtown Santa Ana to over 40 local businesses that offered a range of sampling experiences that highlighted diversity. If you love to eat, you are welcome to experience OC's cultural/culinary hotspot with your restaurant map in hand!
Savor Santa Ana allows you to try a variety of Downtown Santa Ana restaurants, from Michelin-starred to Mom & Pops, all in one epicurean evening with friends, fun, and cuisine.
It is a walking event, so you'll be doing your tastings at restaurants along the way. To get about downtown, take a walk or take advantage of its free trolley service!
To maximize your fun experience, Downtown Santa Ana is thrilled to present works of art that span decades and cultures. Local artists and people under 21 light up its stages. So, don't miss out on that too!
7. River View Golf Course
Compared to other Orange County golf courses, River View Golf Course does an excellent job of providing that difficulty level. So, if you rea a golf fan or want a bit of a golf challenge, this is the perfect place in Santa Ana that you should visit!
River View is a popular golf course in Orange County for players of all ability levels. The Santa Ana golf course will test you while still offering a calm, scenic setting, particularly in the early morning and late evening. The Santa Ana River provides seasonal water hazards and picturesque elevated tees and greens at River View.
The Santa Ana River's seasonal flow in the vicinity of the holes presents extra obstacles that you must avoid when taking shots.
Playing hard against the river is a sure way to lose money. As a result, you'll need to be more strategic to improve your score.
If you're not confident with your skills, you can improve them by not missing out on its Orange County Golf Learning Center. Orange County Golf & Learning Center's teaching team offers golf lessons, clinics, camps, and training, as well as Summer Junior and High School Camps.
8. OC Helicopters
If you want some unique experience in Santa Ana, you can take a look at OC Helicopters. If you've always wanted to feel like you're flying, OC Helicopter can fulfill that at any age!
Its rides in Santa Ana, which simulate flying, are a fantastic opportunity to see the city from a new perspective. If you're flying over a city, you'll see it in all its glory.
Santa Ana and the surrounding communities are serviced by the OC Helicopter. You can begin working with them by taking a 10-minute drive from the Orange County coast to your chosen starting place.
Don't forget to take a day trip from its Laguna Beach Tour. It is a thirty-mile, 20-minute airtime (lift to land) trip that departs from the airport and travels south along the Laguna Beach coastline to Monarch Beach before returning to the airport.
Don't miss out on this one-of-the-kind experience in Santa Ana! While you're here, you can invite your friends or special someone to get a bird's eye perspective of the city to enjoy Santa Ana at its highest!
9. Heritage Museum of Orange County
The Heritage Museum of Orange County, located on a 12-acre site surrounded by beautiful flower gardens and citrus trees, is a significant tourist destination in Santa Ana, California.
The renowned Kellogg House is one of the numerous 1890s houses clustered around the city's central square. The Kellogg House was constructed in the Queen Anne style in 1898 and had a lot to offer.
Hiram Clay Kellogg designed and built the structure with stunning architectural perfection. The inside of the building is embellished with nautical-themed objects in tribute to Kellogg's passion for sailing.
The museum's mission is to preserve Orange County's history, and they accomplish this goal in part via family-friendly programming.
Don't miss this fascinating location if you're looking for family-friendly things to do in Santa Ana!
10. Sender One Climbing & Sender City – Santa Ana
The Sender One Climbing & Sender City – Santa Ana center, located at 1441 Village Way, is an indoor climbing facility in southeast Santa Ana.
It has a variety of climbing walls ranging in height from 50 feet (15 meters) to 150 feet (30 meters) and various terrains to train on.
Sender One Climbing & Sender City – Santa Ana is a great spot for fun, putting your athletic talents to the test, or getting ready to go on some real-life climbs in the California wilderness.
The site also provides a fantastic play area to maximize your experience here.
So, if you like this kind of activity, include this one in your trip plan.
11. Orange County Center For Contemporary Art
A 6,300-square-foot building in the Downtown Santa Ana Artist Village houses the Orange County Center for Contemporary Art (OCCCA).
If you are interested in art, you'll get drawn to its unique and intriguing studios, stores, and galleries.
OCCCA promotes the work of local artists in Orange County and the work of guest artists. Over the last 35 years, more than 800 of them have been there.
It also offers workshops and seminars for all ages, including those under-21s. Painting, sculpting, and printing are among the skills taught here.
Additionally, they plan and sponsor musical events like the Santa Ana Noise Fest every year. So stay up to date, so you don't miss out!
Santa Ana's museums, unique activities, golf courses, historical sites, fine dining establishments and events, and a slew of alternative attractions contribute to the puzzle of an enjoyable holiday. Make preparations to spend time with family and friends in Santa Ana during the holiday, and make the most of your time here!
We hope that you find this post helpful. Is there anything else you'd want to mention? Let us know what exciting you discovered in Santa Ana by commenting below.