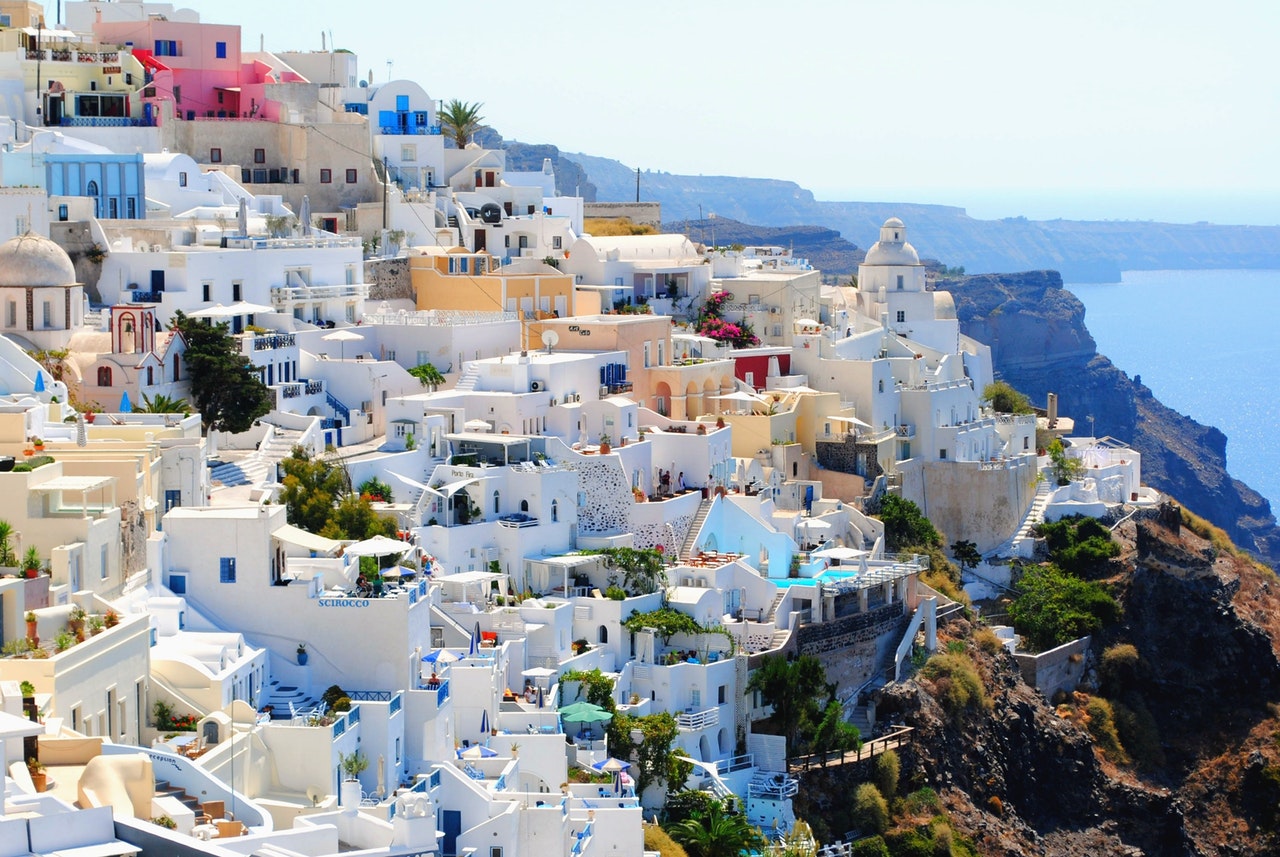 Since 1952, Greece has been a part of NATO. As such, it is a first-world country. Greece has also shown a lot of development in the fields of technology over the years. It is not on the list of countries with a slow development index. Greece, however, is one of the poorer countries in Europe.
Let us further discuss what these first to third world classifications are:
First world countries are the US and its allies. Greece has very good relations with the US. It was also one of the supporters of South Korea during the Korean War. There is no doubt that Greece is a first world country.
The second world countries are the USSR and its many allies. Greece is not a communist state. Many people in Greece believe in communism, but the country is not a communist as a whole.
The third world countries are those that are neutral in these matters.
The most popular misconception is that you refer to poor nations when you say "third world." Some examples of these poorer nations are those from Africa.
Greece is poor. But it is not as poor as other African nations like Uganda or South Sudan. However, in Greece, you will find a poorer school infrastructure. This is perhaps the reason why school is never popular with kids in Greece.
Another thing to note about Greece is its bad transportation system. The trains in Greece are full of graffiti. Its routes are few. There is the Athens to Thessaloniki route. Other routes connect suburban areas, but that's just about it.
Aside from these things, there is a lot that contributes to Greece's poverty state. In summary, Greece is lagging when you compare it with other European nations. It is better off than other developing nations. But it is not as good in its performance as its neighbors.
What are 1st, 2nd, and 3rd world countries?
First World countries are the US, Western Europe, and their many allies. The Second World countries are those that belong to the Communist Bloc. These are the Soviet Union, China, Cuba, and their friends. Those that remain neutral belong to the Third Group.
But as one already knows, some people mistake poor nations to be Third World countries. And so the question remains. If poor countries are not Third World countries, how do we call them?
The birth of these groupings was from an article by demographer Alfred Sauvy. The title: Three Worlds, One Planet. The year was 1952.
It was the start of the Cold War.
The article was a presentation of three groupings. These are the US and its allies, the USSR and its friends, and the neutrals.
The Third World grouping was a bit blurry at the time. In fact, it still is until now. One would have the notion that the grouping was a vague label for everybody else that does not belong to groups 1 and 2.
At the time, there were many poorer countries in the Third World groupings. This was the start of a misconception of the Third World.
As of this time, this classification is out of date. Aside from that, the classification can also be insulting to countries.
For starters, how can one explain why the kingdom of Saudi Arabia is a Third World country? It is not a supporter of the West. It also does not support Communist ideals. The kingdom is one of the richest there is.
If one looks at Third World countries as inferior, how does one explain Saudi Arabia's kingdom?
On the other hand, there are First World countries that are not as rich as KSA.
This is why, at this time and age, one should not use the First to Third World groupings in this manner. When talking about history, one can refer to these countries as First or Second.
It puts others in an unfair position when one refers to a country as a Third World because of its wealth.
When referring to the poorer nations, developing may be a better choice of word. In summary, the word may also be the most accurate one can find.
These nations need to develop their healthcare systems. These countries need to develop their educational systems. In more ways than one, developing is the more accurate word.
And in a way, most countries do not mind the tagging of being a developing country. In a nutshell, it somehow gives these countries a pocket to improve on.
But no matter how accurate the word developing is, there would always be those who resent the term. Some say it puts other nations at the forefront while others are at the back. Some say it creates a wrong impression on the citizens of the Third World countries.
So, what then is the more appropriate term?
Some suggest that the correct way would be to base naming on data. Thus, the terms low and middle-income countries become good options.
The naming convention of these groupings will never be fully accepted. There will always be some who would raise their eyebrows.
While organizations worldwide try as much as they can to make naming right, it will never be enough.
But while the word developing may have its problems, it is, by far, the most accurate. It can describe the nation's current status.
The next time you find people refer to a country as Third World because of its wealth, it is wrong.
A country is Third World because it was neutral during the Cold War. That is the reason, nothing else.
Is Greece a good country?
Greece is a vibrant country. It is popular all over the world not only for its sites but also for its weather. Greece is also rich in history plus an amazing architecture and unique culture. The country has minimal crimes, so it is very safe.
Life in Greece
The idea of living in Greece is tempting for many. It is a beautiful country that is popular for its great weather. Aside from that, the country is famous for its architecture. It also has a rich history and unique culture.
The country became part of the European Union in 1981. From then on, it saw growth in many aspects. While the growth may not be much when you compare it with its neighbors, it is growth nonetheless.
Greece is one of the safest countries in Europe. It has minimal serious crimes. The country is also popular for its low cost of living among European nations.
Some cities may be more expensive than others, and one example is the city of Athens. It is more expensive when one compares it with the cost of living anywhere else in the country. The standard of living in the city is high.
The Greeks are also famous for being welcoming. They are some of the friendliest citizens in Europe.
The Greek Orthodox Church comprises almost all of the citizens. About 99% of the country's citizens belong to this religion.
Ex-pats in Greece
Because of the country joining the European Union, it has become more expat-friendly. The country saw a large number of ex-pats coming in to live and work in its many cities.
Before 1981, Greece was a developing country. Life was hard for the ex-pats in the country. Its economy was so much at a standstill it would be glum to think of even working in the country.
Its membership in the European Union was the start of change. There was an improvement in the standard of living. Life was easier for everyone. The country became attractive to ex-pats abroad.
When you compare Greece with its other neighbors, it is still not as attractive. But when you compare how it was before joining the European Union, there is an improvement.
Despite the growing number of ex-pats in Greece, it is still not as popular as other EU nations. This is because there is not much when it comes to international companies in the country. Only a few took into consideration investing in Greece.
When an ex-pat works in Greece, the chance of growth may not be as huge. This is when you compare that chance for growth when working in other EU nations like France or Belgium.
Though the ex-pat population in Greece is small, it still accepts foreign workers. But Greece invests more in its tourism initiatives than anything else. The industry is growing. And as the tourism industry grows, so do the local businesses.
The tourist industry is the prompt Greeks need in putting up their businesses. Some become tour guides. Others open restaurants or manage hotels.
And so when one goes to relocate to Greece, one should always arrive with a job waiting. Despite the tourism industry, Greece has a high unemployment rate. At 9.5%, the data is bad when you compare it with its European neighbors.
Cost of Living in Greece
Because it becomes a part of the European Union, the country uses Euro as its currency. The cost of living in Greece is lower when you compare it with other EU nations. In fact, as of this writing, it is about 30% lower than many countries.
However, despite its lower cost of living, its salary range is also lower. But most EU countries have lower social security rates. An ex-pat who works in Greece will still be able to live a comfortable life in the country.
Food is one of the cheapest in Greece. This is especially true in Rhodes. There are no import duties.
Because of this, Greece is an ideal place for ex-pats to work in.
Also, while the world sees the collapse of many economies, Greece's cost will even go lower.
The Language in Greece
When you only speak English as a language, you should never worry much.
99% of the country speaks the Greek language. But aside from this, most Greeks also speak a secondary language.
One of the most popular languages in Greece is French. The other language that most Greeks use to communicate in the English language.
While not the primary language, English is widely used in the country. And so if you only speak English, fret not.
You can always communicate with anyone, anywhere you go in Greece.
The Greek Climate
The Mediterranean climate always gets good feedback anywhere in the world. It has hot and dry days. It also has cool and mild winters.
While there may be snow in some parts, these would mostly be in Greece's higher regions. Mountainous regions of the country get snow. All others experience mild winters.
The climate in Greece is always the main reason why people love the country.
Are you escaping the cold winters of New York? Greece should be your best bet.
Career Opportunities for Ex-pats
When one wants to live and work in Greece, one has to learn the Greek language.
But should you only be speaking English, there is another opportunity that is growing. The industry for English-language teachers is growing in the country.
Aside from this industry, there is also the one that involves child care. Another is manual work or even agricultural work. This may be different work for ex-pats. This is especially when you compare ex-pat work in France or other EU nations.
Other English-speaking companies also offer great career opportunities. This is even for those that do not speak Greek.
Things to Know About Greece
Aside from all of the things above, there are a few more you need to know about the country. Here they are:
Greece has bad healthcare. It has one of the poorest healthcare systems in Europe. Also, as an ex-pat, no healthcare system is available for you. When planning to work in Greece, consider getting private healthcare insurance.
Each region in the country applies different rules when it comes to construction. When one rule is working to an ex-pat in one region, it does not mean it will work in the other region.
Most of the payment in the country is through cash. It is always in Euros. Hotels may accept credit cards. But all other places like cafes and other establishments would only accept cash.
The sewerage system in most parts of the country is bad. And because of this, always remember not to flush that toilet paper down the bowl. There is a bin for that.
When in other countries, Friday the 13th is unlucky; in Greece, it is not. Tuesday the 13th is the unluckiest day in this country.