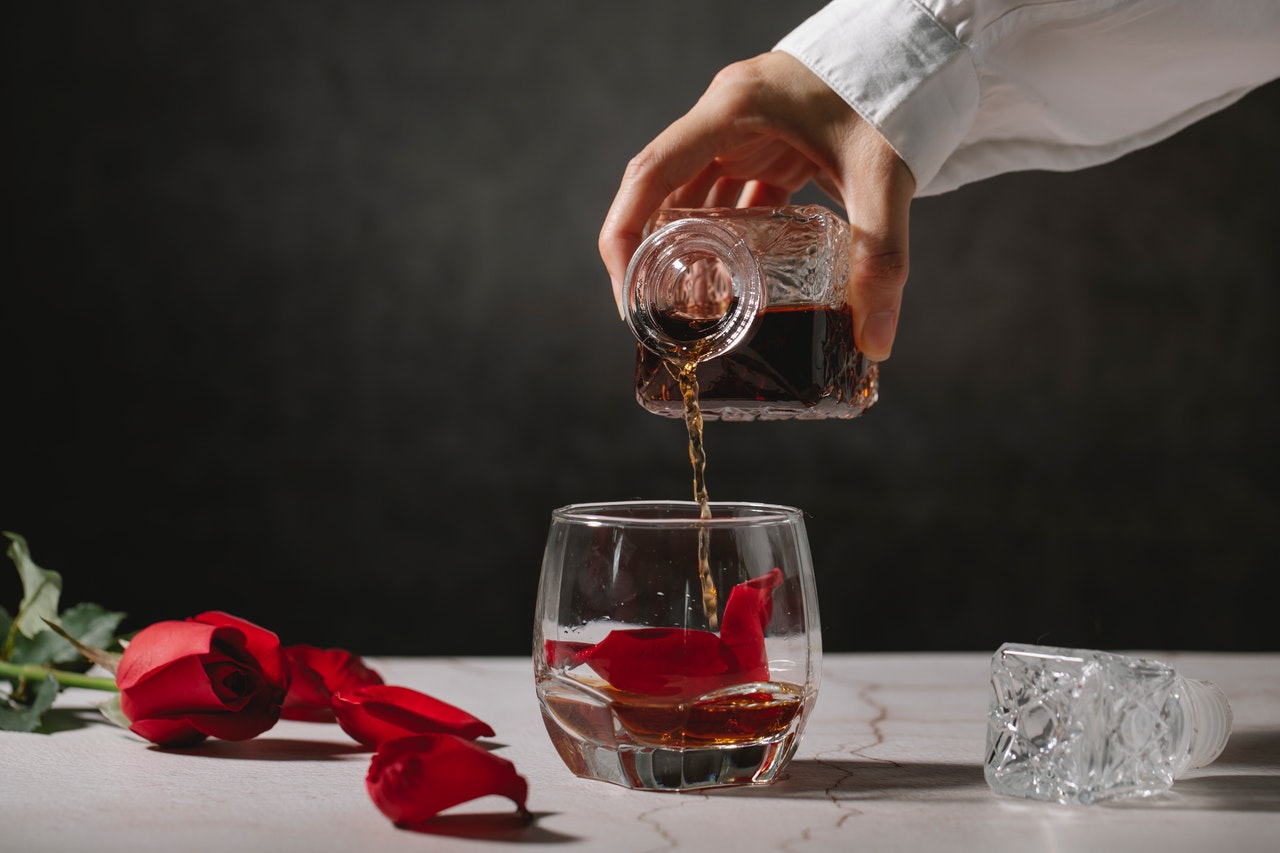 As a tourist or an expatriate, you are suitable to research before attempting to bring alcohol. That said, you need to be 18 yrs. Old or above to be able to get the following items to Dubai duty-free:
4 liters of alcohol or
two cartons of beer containing 24 cans each with each can have no more than 355 ml
400 cigarettes and the value of the cigarettes must not exceed 2000 AED or approximately 545 USD
50 Cigars and the value of the cigarettes must not exceed 3000 AED or approx. 817.5 USD
500 grams of Tobacco
It's best to know and strictly follow all the rules and regulations to avoid any fines or confiscation.
So, while knowing the maximum amount of a product you wish to transport is a good thing. It's advised to do your due diligence in research as other items you might not expect are not allowed in Dubai.
You can always buy at a Duty-Free shop once you get to Dubai airport, though. Or even drink at one of the many lounges once you get to the airport.
It depends on the airline and flight class. Still, Emirates offers complimentary access to lounges for their first and business class passengers. And though expensive, those flying in the economy class can purchase access to an airport lounge.
And contrary to what people might think you can drink during a flight. Leading UAE airlines, Emirates and Etihad, offer a wide array of alcoholic drinks. Excellent wine, spirits, beers, and cocktails are up for grabs during a flight.
There's a bit of a problem for people who get drunk fast, though. Or exhibit signs of drunkenness.
Firstly, you are highly advised to behave during a flight if you indulge in a glass of beverage. Displaying acts of aggression or doing anything that might be considered taboo might land you an appointment in court. Being intoxicated would exacerbate your situation, legally speaking.
Secondly, never show signs of intoxication after leaving the airport or airplane as this could cause you a lot of trouble. As you may well know, the UAE is a religious country with strict laws regarding alcohol, drugs, relationships, food, etc.
It is forbidden to drink in public as well as be drunk.
Can you take the alcohol in your suitcase to Dubai?
When flying to Dubai, you can bring up to 4 liters of alcohol or two cartons of beer in your suitcase as checked-in baggage. If you travel with your bag as a carry-on, the total amount of alcohol you can carry is 1 liter.
You must be at least 18 years old to carry alcohol into any Dubai airport.
Also, you don't need to declare the products if they are below the limit. But just in case there's a customs officer who might ask you questions about your luggage, bring a copy of TSA and Airline rules with you.
Alcohol is allowed to carry in flight when using carry-on bags, but there's a catch. Make sure that the liquid doesn't spill, and you have to put the containers in a resealable clear plastic bag. Each container also must not exceed 100 ml meaning that you have to find ten small containers.
That's a lot of work to get to transport a liter of alcohol.
So, it's probably best to have the bottles or cans transported in your checked-in luggage. Your only concern then would be your bottles spilling or breaking.
How to Pack Bottles and Cans in Your Suitcase
To avoid having a mishap with your bottles, use bottle protective sleeves or bags. You could also do what most travel experts suggest: use your clothes to act as a buffer against vibrations and impacts.
The first step is to seal the bottle/s in a plastic bag. Then use a pair of socks to cover the products. Lastly, arrange the clothes and shoes that you have so that the bottles or cans won't make contact with each other or the sides of the bag.
Keep in mind that the number of items on your carry-on baggage is added to your checked-in baggage.
What happens if you go over the 4-liter limit?
You would most likely have to pay a fine for the excess amount or have some of your alcohol taken away.
As for drinking from one of your alcohol containers on your carry-on bag, that's not going to happen. Passengers can only take alcohol from the airline that issues the alcohol.
Wine is still considered an alcoholic beverage. You can carry it in your baggage under the same rules.
What About Transporting Alcohol from The Airport to An Apartment or Hotel?
Your best bet is a taxi and a bag that will sufficiently hide your bottles and cans. It's technically illegal to be carrying booze, but it's also unlikely that officers will randomly check a person's bag or briefcase in public places.
Always hide your alcohol in public. Failure to do so might result in confiscation, or worse.
What happens If You Get Caught with Alcohol in Dubai?
On November 7, 2020, the UAE made alcohol more available. However, being caught drinking or drunk in Dubai's public places will still land you a hefty fine of 5000 – 2000 AED and up to 6 months of imprisonment.
Making rude gestures or committing brazen acts in public is inviting legal trouble, but if you did those offenses while drunk, you'd be in an even more difficult situation.
And it would help if you always exercised control regardless of whether you are in a licensed area. Be cautious. Ensure that your alcohol level is low and presentable when you leave the hotel, bars, or private residences.
Penalties for Drunk Driving in Dubai
Drunk driving in Dubai is a sure way to some serious jail time, primarily if life or significant property damage is incurred. A fine of no less than 25,000 dirhams would ensue at the least. Depending on the severity of the case, the following are possible additional penalties:
Confiscation of the vehicle
Suspension of the driver's license
Permanent ban on renewing the driver's license
Dubai's goal is to reduce road deaths. And through effective campaigns aimed at reducing road-related deaths and injuries, there have been significant improvements in road safety over the last decades.
But traffic-related injuries are still one of the most common causes of death in Dubai. Cops can arrest you for even just attempting to drive while under the influence.
Stay away from your vehicles even if you are even drunk. And even if you're just a passenger, there is still a high possibility of harsh punishment if you get caught.
What happens to Minors Who Get Caught Drinking?
Minors could face jail times if they drink or buy alcohol in Dubai. Fortunately for young people, Dubai is more forgiving when it comes to minors.
The chances of a harsh penalty would increase if the child caused injury to a person or a property. That said, it is hard for underaged people to acquire alcohol.
What other laws should a tourist know before going to Dubai?
The UAE has made changes to attract westerners, but they still impose strict laws based on their religion. Even if it was just an accident, a person who is not mindful of these things might get imprisoned.
Homosexuality is strictly illegal in Dubai. It's punishable by death, and although this harsh penalty might never occur to a westerner, there were times when, under Dubai's Sharia Laws, imprisonment certainly happened.
Jamie Harron, a Scottish electrician, was arrested in July 2017 for allegedly touching a man's hip. He spent three months in detention before the case got dropped.
Freedom of speech and cybercrime is also something you have to worry about. Laleh Shahravesh was sued when she arrived in Dubai. It was because of an insulting tweet she made towards her former partner's new wife a couple of years before her arrival.
Also, Dubai considers holding hands okay as long as it is between married couples. But anything spicier than that is deemed public indecency—kissing, petting, cuddling, etc.
Doing or saying rude things might land you in trouble too. The universal finger gesture, as an example, can lead to a lawsuit.
Can a tourist buy alcohol in Dubai?
A tourist that is 21 years old or above can buy alcohol in Dubai in three places. Firstly, he could buy at the airport through a Duty-Free shop. Licensed areas and alcohol distributors are the two other options.
In 2021, it is much easier to obtain alcohol, and the penalties are less strict in general.
Before, it was harder for tourists to obtain the necessary licenses needed to purchase and carry drinks. But since Nov.7, 2020, tourists can apply for an instant 30-day permit, and as previously mentioned, the standard license is easier to acquire.
All tourists must present their passport and Dubai stamp to a qualified liquor store to get the instant pass. It's a fast process designed to allow foreigners to start drinking as soon as possible legally.
African + Eastern and Maritime and Mercantile International are some of the few qualified stores that process licenses.
Online purchase of alcohol is also allowed when a tourist has acquired a license. There is a significant fee that you have to pay, and you have to present your passport.
The license requirements for a foreigner
Must be of the legal drinking age (21 yrs. old)
Non-Muslim
Resident in Dubai
Passport and Visa Copy
Passport Size Photo
270 Durham
Do note that this applies to foreigners who are living in Dubai already.
An ex-pat or tourist is required to present a license in 2021 to purchase alcohol from any of Dubai's alcohol-exclusive stores. Dubai is, in fact, the only emirate that applies this system.
For those tourists who want to extend their 30-day alcohol license, they can do so.
Can A Young Tourist Drink in Dubai?
It would be hard for young tourists to acquire alcohol on their own unless they go to bars and hotels. Only people who are 21 years old or above can legally purchase or drink alcohol in Dubai.
A minor could go to the licensed areas and maybe get away with it if they look old enough. Dubai has a party life of its own, after all. And it's reasonably common to turn a blind eye to something harmless (even though technically illegal).
But it is strongly advised that you obey and respect the laws and traditions of the country you are visiting.
Is alcohol in Dubai expensive?
Dubai's alcohol prices are higher than the world average. The World Bank's International Comparison Program ranked the UAE as the 29th most expensive country to buy alcohol in 2020. A bottle of good wine costs about 13 USD (50.00 AED), and 0.5 liters of imported beer is 4.76 USD (17.49 AED).
One of the reasons why Dubai has high prices of alcohol is that there is minor completion. There are only two major alcohol market chains in the whole of Dubai. The market is also geared towards people who have money to spend.
The state charges a 50% import tax, so alcohol is a good source of income for the state. Alcohol is good business too for hotels and airlines that cater to hundreds of thousands of tourists.
But that said, Dubai is not nearly as expensive as Bahrain when it comes to alcohol. However, if you plan to save money on alcohol, it's probably best to load up from a Duty-Free shop.