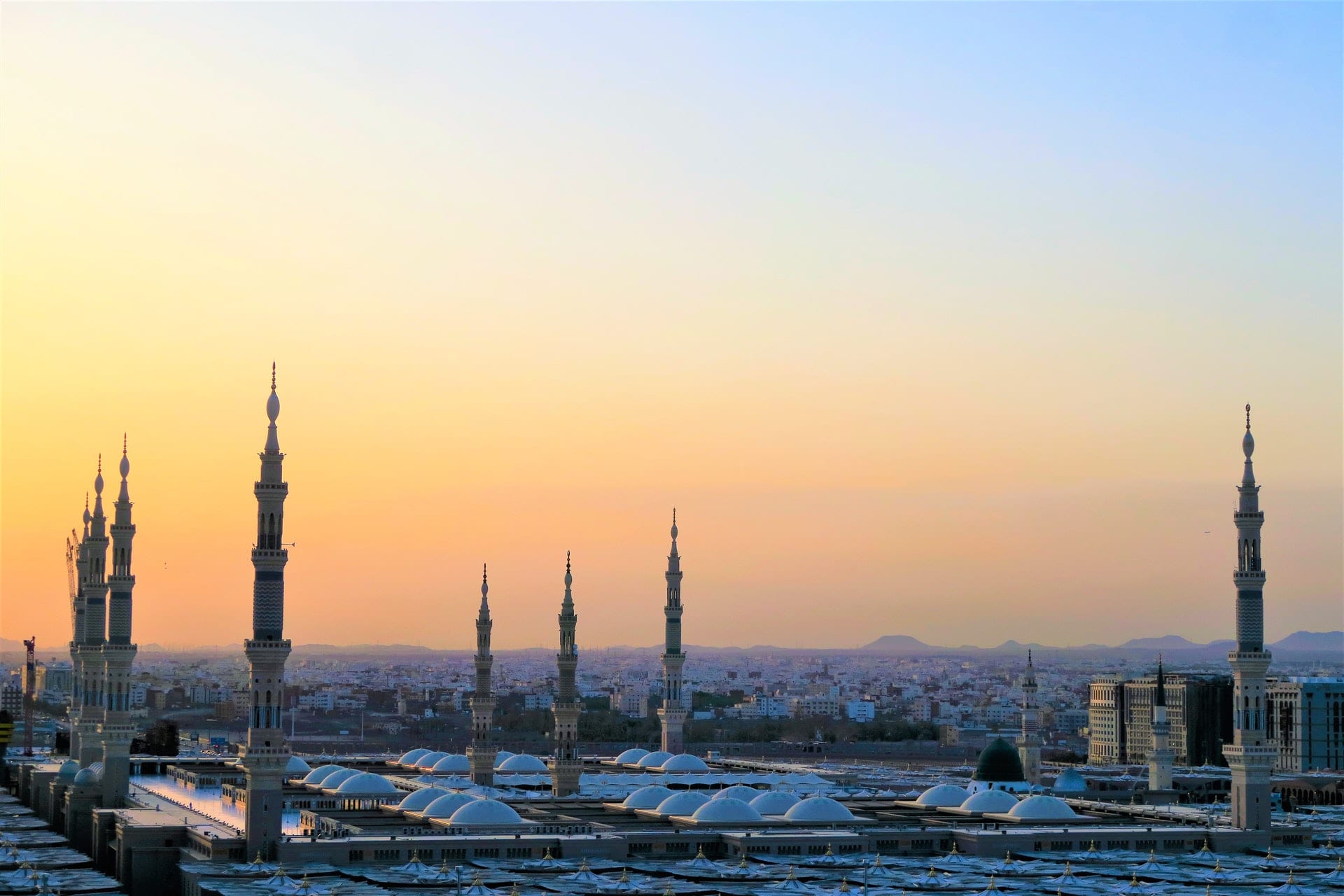 The Kingdom of Saudi Arabia is a vast desert and populated by Muslims. Located in West Asia, this country in the Middle East is very blessed with terrain and topography.
In the south-west, you can see the high mountains of Asir, overlooking the valleys of Tihama. It is the only country surrounded by the Red Sea in the west and the Persian Gulf in the east. While in its heartland is a vast arid zone called the region of Najd.
The richness of its topography is reason enough to pay a visit and see the beauty of this Kingdom in Western Asia. But there is much more to see, explore, and experience in Saudi Arabia.
So, read on, while we take you to Saudi Arabia, a kingdom worth visiting.
Where to Visit in Saudi Arabia?
In 2019, the country announced to the world that it is issuing tourist visas for foreigners. It was the first time in its history that the country opened its land for tourism purposes.
Since then, Saudi Arabia becomes one of the most favorite tourist destinations in Asia. It became a tourism hot spot in the Middle Eastern region.
In 2017, there is an estimate of six million tourists who visited the country. It contributed to almost 9% of its economy.
So, what is there to see in the Kingdom of Saudi Arabia?
Rich Terrain and Geography
Asir Mountains
Overlooking the valleys of Tihama, the mountains of Asir is a sight to see. There are parks and attractions that tourists and nature lovers would appreciate. You can visit Abha and the Al-Souda filled with juniper trees.
Or experience the gondola life system in Al Souda. It transports you from the valley's foothill up to the highest peak of the mountain. It is an ideal mountain experience.
Al-Hofuf
In the eastern part of Saudi Arabia lies the date palm oasis of Al-Hofuf. In the area, visit a UNESCO World Heritage Site, a cave complex inside the al-Qarah Mountain. It is a natural creation carved by wind and water erosion. You will experience a cooler temperature in contrast to the heat outside the cave.
The Real Mount Sinai
Located in Jabal Maqla (Burned Mountain), in the west corner of Saudi Arabia, the Real Mount Sinai is a must-see. Visit this archaeological and historical landmark with Biblical referencing.
Red Sand Dunes
Near Riyadh, this desert dunes is a favorite spot of urban dwellers and even tourists in Riyadh. You can hire a quad bike or drive to the sea of red dessert using an off-road vehicle, either way, said experience is fun.
Al Wahba Volcanic Crater
In the Hejazi region of Saudi Arabia, you can find the Al Wahba Volcanic Crater. The geologists believed that it came from phreatic eruption made by volcanic activity. It is a magnificent resembling Barringer Crater or a meteor-like formation.
History and Culture
The ancient city of Mada'in Saleh
It is the second-largest city of the Nabateans and a UNESCO World Heritage Site. You can see a great necropolis surrounded by pre-Islamic altars, tombs, and adobe houses. The old city tells a colorful and enduring vast. Connect with the ancient world, and visit this exceptional sight.
Jeddah
It is a melting pot of different cultures. This Red Sea trading port is a modern commercial hub. The area is rampant with resort hotels, beaches, and seafront promenade.
It is a warm and open city where you can see different races sitting in a cafe, puffing shisha, and chilling out. If you want to experience a modern city like no other, you should not miss Jeddah.
The Gate to Mecca
It is a monumental archway leading to the city of Mecca, the birthplace of Muhammad. Another UNESCO World Heritage Sites symbolizes the haram area, where non-Islams cannot pass.
Masmak Fortress
Made of clay and mudbrick, this is a fortress located in Riyadh. It is
a historical landmark that played a significant role in the unification of Saudi Arabia.
Sacred Sites and Holy Cities
Great Mosque of Mecca
Muslims all over the world visit this place for a pilgrimage. It is the home of Kaaba, Islam's most sacred site. It can accommodate up to 1.2 million Muslims at a time. Yet, only a Muslim traveler can visit the place.
Kaaba
It is at the center of the Great Mosque. The holiest site of Muslims. The house of God, as considered by Muslims. Kaaba underwent rebuilding and reconstruction throughout its history. Visiting Kaaba is the ultimate pilgrimage of every Muslim. A lot of pilgrims during Ramadan visit the Kaaba.
Al-Masjid a Nabawi, Medina
It is a mosque built by the Prophet Muhammad and the largest mosque in the world. Open to pilgrims who want to visit any time of the year. You can see the house of worship, courts, school, and community center inside the site. There is also a large green dome above the tomb of the Prophet.
Saudi Arabia became a gateway for Muslims and non-Muslims travelers. The landmarks, sights, and landscapes, but the country at the top list to travel.
What is the famous food in Saudi Arabia?
Food in Saudi Arabia is about meat and garnishes. You can always taste the meat and spices in a flatbread or served as it is. The flavors of Saudi Arabia are an influence of the Mediterranean, Middle East, and India.
Here are some of the Arabian dishes that you should not miss while in the country:
Kabsa – a famous national dish in Saudi Arabia made of meat and spices. It is a mixture of nutmeg, cinnamon, lime, bay leaves, and saffron. A tasteful and delicious dish that you can find in almost every corner of the country.
Shawarma – it is everyone's favorite meal. Shawarma has a flatbread called pita or lavash. The marinated meat has different herbs and garnishes that create a flavorful taste. You can taste herbs and spices like cinnamon, nutmeg, pepper, paprika, among others.
Harees – a popular dish in the Middle East but originated in Saudi Arabia. A famous dish during Ramadan enriched with meat, coarse ground wheat, water, and butter.
Shakshouka – it is an ideal breakfast meal in Saudi Arabia. It is a poached egg soaked in tomato sauce garnished with cumin, chili peppers, and cayenne. It is a great breakfast meal in the Middle East.
Jalamah – one of the favorite meat in Saudi Arabia is lamb. Jalamah is a specialty made of lamb. It is young meat garnished with onions, cardamom, coriander, and pepper. A food of festivity usually served during Eid al-Adha.
Martabak – is a popular street food in the country. It is the favorite street food in some countries in Southeast Asia and the Middle East. You can taste the flavorful taste of meat, garlic, curry, ghee, and pepper in a single-serve of this dish.
Do they speak English in Saudi Arabia?
Arabic is the official language in Saudi Arabia. But English is being used in some parts of the country as well. Most of those who speak English are workers of foreign companies and schools.
The Ministry of Education introduced the English language in school. The intermediate and secondary schools teach English to the students.
The adoption of the English language in the country reflects the opening of the country to western culture. The people of Saudi Arabia can adapt when they know to speak the language.
Yet, traveling in the country can be difficult when you speak English. Most of the locals used Arabic when communicating. Those who speak the English language are in the health sectors, businesses, and schools.
Still, you can find someone who can speak the English language to help you communicate.
Moreover, all road signs are in English. You can navigate the country as well.
Is it safe in Saudi Arabia?
Yes, Saudi Arabia is safe to travel.
But still, it is under strict Islamic law and imposes sanctions to those who violated them.
So, don't try your luck and respect local conventions like culture and religion, in particular.
When visiting the country, observe the following for a safe and trouble-free journey:
LGBT are not legal
All LGBT activities are not tolerable in Saudi Arabia. They should be cautious when visiting the country. Those who displayed an overt display of affection in the LGBT can be subject to jail or imprisoned.
Sex segregation
Men and women should not be in public together except for those who are married. Restaurants, government establishments, banks, coffee shops segregate men from women. This policy avoids the mingling of both sexes unrelated to each other.
No Alcohol in Saudi Arabia
The use of alcohol, in any kind, is always banned in Saudi Arabia. You might get deported or imprisoned once you break this simple rule.
Respect the Royal Family
Arabians have high regard for the Royal Family, and disrespecting is way out of the law.
Dress right
Saudi Arabia is a very conservative Islam country. The people follow the Islamic rules at all times. Dressing right and proper while roaming around public spaces is always encouraged.
Female Travel in Saudi Arabia
Saudi Arabia is imposing Islamic law when it comes to women. As a conservative Muslim country, women should not be with men in public. It is the same with women travelers among different parts of the world.
Yet, as the country is embracing more western ideologies, laws became more relaxed. As time goes by, there are modifications of Islamic rules to welcome female travelers.
First, female travelers are no longer required to wear an 'abaya' unlike before.
Thus, when you are visiting the country, you can dress as you are. But remember to practice caution in order not to offend the locals.
Second, women cannot book a hotel unless there is a male guardian. Only until recently, they lifted this rule. Women are now allowed to book their room when staying in the country.
Last, in June 2018, women can now drive in Saud Arabia. Today, women are now free to drive a car in the country. Yet, abide by the traffic rules and regulations when going around places.
Indeed, Saudi Arabia is now opening its doors to international travelers. Its issuance of foreign travel visas in 2019 is a great leap forward to embrace foreign elements. Unlike before, pilgrims and those who have businesses in the country can pay a visit.
It is a country worth visiting. From its incredible geography and rich religion, it has a lot to offer. By traveling this beautiful land in the Middle East, you can have a glimpse of a Muslim country.
The ruins, mosques, and historical landmarks demonstrated a colorful moor country. While the mountains, crater, and formations showcase how blessed the country is.
So, don't miss the wonder and grandeur of Saudi Arabia. Plan your trip and experience everything it has to offer.