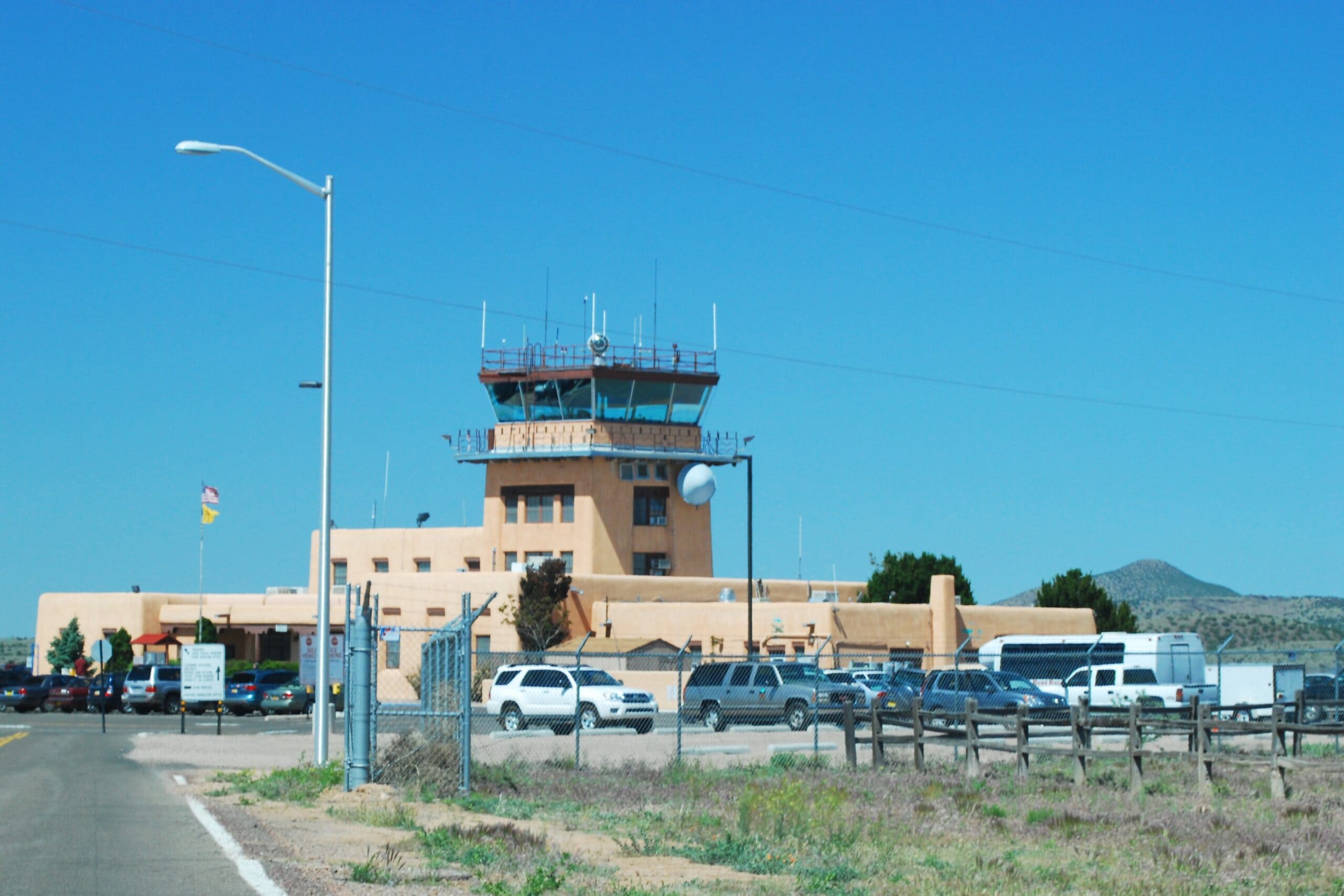 The city of Santa Fe brings with it different delights to a tourist. From this statement alone, I know my answer to the question is obvious.
Santa Fe is worth a visit. It's a big YES!
What I like about Santa Fe is its rich history showing in its many facets. The city has a great mix of different cultures that sets it apart from the others.
Santa Fe has a great mix of Anglo and Hispanic in its flavors. These two have great influences on the city's architecture, food, and even culture. This makes Santa Fe a city worthy of your visit.
I have been to Santa Fe myself many times. And even then, I would always come back if given the opportunity.
The city has amazing museums and a historic downtown area. Plus, the city also offers hiking and skiing activities. Such activities attract a lot of tourists from everywhere. When what you are looking for is an active lifestyle, this city has it.
The mix of native Hispanic and Anglo cultures has a great influence on the city's cuisines. It has notable restaurants that are popular for their sumptuous food. There are also native pueblos. Aside from that, there are historical ruins.
A few miles away from the city is a high desert and an alpine view. This is something you don't see in any other location in the US.
Is your activity more about rafting the Rio Grande? Or is it to kayak the Rio? How about mountain biking and hiking? Or visiting ghost towns?
Whatever suits your fancy, Santa Fe has a lot to offer. And these things that I dare mention are the most basic of attractions in Santa Fe.
It is never a wonder why I always encourage people to visit Santa Fe. There is so much to do in this great state.
Is Albuquerque or Santa Fe better?
I should say, if you are a tourist, Santa would be a better choice.
I am not saying Albuquerque is bad. It is because Santa Fe ticks more of the touristy list than Albuquerque does.
Unless, of course, you have set your eyes on an event that is specific to Albuquerque. One such event is the Balloon Festival. But by this time, it would be more practical to stay in Santa Fe than in Albuquerque.
This is not to discredit the hotels in Albuquerque, which are all amazing, by the way. But if I should tell you, these Albuquerque hotels would be pretty expensive. Besides, staying in Santa Fe provides you with a different experience.
Santa Fe is an affordable city. Whether you believe me or not, but the city has hotels that cost you about $150 per night. And mind you, these are already decent enough hotels.
Even during the peak season, it is easy to find hotels that cost less than those in Albuquerque. Plus, there's Airbnb and B&Bs.
If you find $150 to be pretty expensive, there are even hotels at lower prices. They may be a few blocks or so away from major attractions. But still, these are walkable distances.
It is easy to walk from Point A to Point B when in Santa Fe. Almost any place you want to visit is walkable.
If you do not prefer walking, it is easy to find an Uber ride to take you to your destination. But if there's anything to know, it takes a few minutes of travel.
There is one thing you should know is that in Santa Fe. Almost all major attractions are within walking distance from the plaza. About 80% of restaurants and museums belong to this category.
Another advantage to Santa Fe is that most of New Mexico's attractions are near. For example, Los Alamos is a few minutes ride away. The same goes for Taos and Pecos.
Santa Fe is also near Bandelier, Glorietta, and Madrid. Almost all these sights are a few minutes to a few hours ride away from Santa Fe. This makes the city a strategic location when you want to explore New Mexico.
Albuquerque is perfect for vacationers with kids. One reason is that Albuquerque has historical museums. Aside from that, the city also has a zoo. There's a science museum, too!
If there is one thing that can sum up Albuquerque, it is that its sights are perfect for family vacations.
Santa Fe seems to have nothing that's geared towards family holidays. It is more about the arts, the outdoors, and food. It is more about science, history, and culture.
Santa Fe's markets are adults and their varying interests. So, if you are on a family vacation, Santa Fe is not the place to be. Go to Albuquerque instead. But if you are going by yourself or with friends, Santa Fe, it is.
In general, it all depends on what you are after. If you want to mingle with the cool and down to earth, it's Albuquerque. If you are after the out of the ordinary, go to Santa Fe. It's that simple.
What's so great about Santa Fe?
People call this place as the City Different. And when you visit, you will know the reason why.
Many of its Anglo and Hispanic influences are noticeable in almost everything. From food, architecture, and its arts, the heavy influence is evident.
Another thing that is so great about the city is its more than 300 days of sunny weather every year. The reason for this is its geographical location. The city sits atop 7,000 feet of elevation, the reason for the perfect sunny weather all the time.
The Arts
Santa Fe, for many years now, is a center for the arts and culture. In fact, the city houses one of the country's most prominent art markets in recent years.
It is only in Santa Fe that you will find about 250 galleries and dealers. Aside from the art galleries, the city is also home to different museums. Such museums feature a wide variety of artifacts that show the city's rich culture and tradition.
And finally, who can ever forget the Santa Fe Opera? The Opera stands amidst a backdrop of the great Sangre de Cristo mountains. With this in mind, who can ever complain?
Food
You can never talk about Santa Fe without food coming to mind.
The city has more than 200 restaurants you can choose from. Such a variety features the flavors of New Mexico. Not only that, but the city can also offer you restaurants that offer authentic world dishes.
Accommodations
The city has all the hospitalities you need.
From its many bed and breakfast locations, hotels, and resorts, you will never run out of choices. Anywhere in the city, you will also find vacation rentals. There are even campgrounds if you are the adventurous type.
Would you prefer RD parks? The city has RD parks as well.
The Great Outdoors
One thing that is worth noting is the city's offering of the great outdoors.
Ski Santa Fe opens its doors to skiing enthusiasts. This happens from Thanksgiving up to Easter.
The city is also home to different other activities like white water rafting. There are horseback riding and fly-fishing to choose from. Aside from these, you will also find different fitness classes within the city.
Whether it is the great outdoors or some sort of a fitness regimen you want to maintain, the city has it.
Relax
The city is where you relax.
Other cities are rowdy and provide nothing but shopping. Santa Fe is more than that. The city equates to the word "relaxing."
It is not as fast as other cities. It will never be as noisy nor rowdy.
Plus, it also has a wide array of offerings like facials, hot tubs, and a lot of other feel-good activities.
If you ask me what is so great about the city, I can summarize that in a few words:
Rich history and culture
The great outdoors
Amazing cuisine offerings
The arts
Rejuvenation and relaxation
With all these in one city, would you still say it is not great? Sure, it is great.
What is the best time to visit Santa Fe?
The city is great all year round. But of course, there will always be the best time to visit. When it is, I'll let you know.
The city is ideal for visiting from September to November of each year. One of the main reasons for this is the weather.
Around this time of the year, the city's temperature can be anywhere from the 20s to the 70s. The weather is quite the same as the weather during spring.
But what makes these months different are the festivals. Around this time of the year, the city celebrates various festivals. You may want to check these out.
Summer is also great in Santa Fe. But what I don't like about summer is because these are peak months. This means the hotel rates can be more expensive than usual. Aside from the hotels being more expensive, their availability is scarce.
What I like about the city's winter season is because the sun will always be intense. Despite the weather, the sun is still able to display its mighty power. Don't forget your sunscreen.
As I always say, the city is excellent all year long. I leave it to your preferences.
Would you prefer the peak season during the summer? Or are you the winter type of person? Spring has fantastic weather as well. But for me, fall will always be perfect.
During this time, the city has amazing weather. It is not too chilly and not too hot either. Plus, the celebrations during these months make this season the clear winner.
Is Santa Fe safe for tourists?
When in Santa Fe, you don't have to worry that much about crimes.
The city is one of the most colorful that I have ever been to. It is artistic in its truest sense. And aside from that, it has a rich history that is hard for you to ignore. Such history shows itself in its many traditions.
And speaking of traditions, who will ever forget the many celebrations of the city?
The city has all the food, a great backdrop, and good people you will look for in a city.
If you want to know whether the city is safe for tourists or not, it is safe.
Anywhere you go, I know you will always agree that you need to exhibit a certain level of caution. This should always be the case.
Santa Fe is like any other city elsewhere. When in Santa Fe, it is advisable for you to be extra cautious.
But if you ask me, it is safe for tourists. In fact, you would have to worry more about the elements more than crimes when in the city. Santa Fe is way safer than most cities in the US.
When in the city, you would have to worry more about its elevation. Especially if you are not used to it, you may encounter altitude sickness, which is common to tourists. The city sits at 7,000 feet of elevation, so don't worry if you feel sick the first time.
The climate, almost all year round, is also dry. So, that's something you may want to think about more than the city's crime rate.
There is nothing to worry about in the city when it comes to crimes. In fact, Santa Fe is one of the safest cities in New Mexico.
Of course, as I always say it, take extra precautions in your everyday dealings.
Whether you are in Santa Fe or New York, you will always find yourself unsafe if you do not take precautions.
If it is a question of safety, the city is safer than most cities. But if it is a question of how you take extra precautions, I leave it to you.
So, are you ready to hike in Santa Fe?