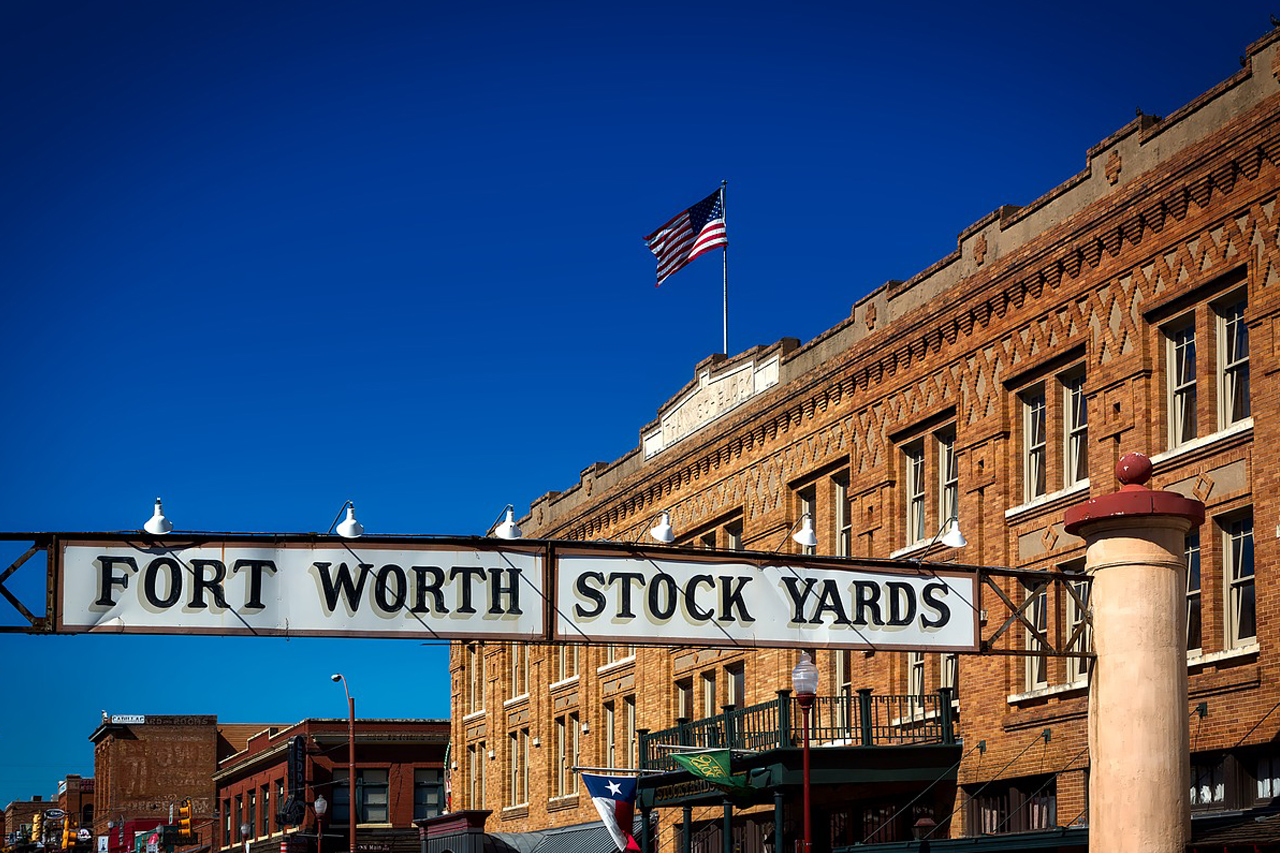 Fort Worth, the city known as the little brother of Dallas, is a city worthy of your attention.
This city is vibrant and sophisticated. It has several good things that it can offer its residents.
Over the past few years, we saw Fort Worth upgrading itself from being a cattle city to a bustling and dazzling center of arts, music, and business.
These days, Fort Worth is a magnet for many musicians, artists, businesses, and even Fortune 500 companies. Of course, because of the abundance of jobs in the city, it also attracts thousands of workforce with varying skills.
Thousands of people moved to Fort Worth to live and work in the last few years. That is because these people want to take advantage of the booming economy, its proximity to Dallas, and the lower cost of living in Fort Worth.
If you have been planning to move to Fort Worth, what is it like to live here?
Here, I will discuss the different things you should know before making that decision.
Is Fort Worth, TX, a good place to live in? Most Livable City in America
There are more advantages than disadvantages to living in Fort Worth.
The city offers its residents many job opportunities. On top of the booming job market, there are also several options in terms of recreation.
Fort Worth is one of the most livable cities in the country. It has beautiful neighborhoods, bustling nightlife, and exceptional restaurants.
Plus, it has low crime rates and is a city of friendly people.
The Good Side
As mentioned, living in Fort Worth has more pros than cons. Let's see if these advantages do not convince you to move here. Here, we start enumerating them.
School is Cool
When it comes to the quality of education, public schools are excellent. However, if you want your kids to have a unique educational experience, you will get several options at Fort Worth.
The city offers a wide variety of private schools that provide quality education. There are also several charter schools in town.
At this time, Fort Worth has more than 60 private schools. Fort Worth also has several Christian schools like Trinity Valley and Fort Worth County Day.
An Abundance of Space
Fort Worth is home to more than 1 million residents. Despite the large population, you will find that the city has plenty of spaces left to go around.
What I mean here is that the city is not overly congested as you would expect with such a large population.
You can do many other things with such a large amount of space. You can jog on jogging trails, picnic in parks, and much more.
A Hub for Music and the Arts
If there is one thing I can assure you, it is that there will never be a dull evening in Fort Worth.
The city has a historical culture and a wide array of live music.
There are live music venues for you to visit.
These venues cover a full range of music and other performing arts.
For example, you can check out the Main Street Arts Festival. It features some live music, art exhibitions, street performers, and much more.
If you want, you can also check out The Bass Performance Hall. This venue is one of the ten best Opera Houses on earth. It is here that you will find Broadway shows. This venue is also where you will see the Fort Worth Symphony Orchestra performances.
The Texas Ballet Theater also performs here regularly.
Finally, you can swing by the Fort Worth Stockyards District. The venue is home to regular concerts by famous country artists. There are also cattle drives here daily.
A City with Loads of Fun
Aside from music and the arts, there are tons of fun things that you can do in Fort Worth.
You can explore the parks and gardens. Or you can also try walking around downtown.
Here, immerse yourself in the vibrant city and everything else it offers.
The Fort Worth Water Gardens at the heart of the city is an area of world-class architecture. The site features more than four acres of waterfalls, fountains, and pools.
You can also try taking a ride for free at the vintage-style trolley that goes around popular destinations. The trolley passes through Sundance Square, the downtown area, and the Fort Worth Convention Center.
The trolley runs 10 to 15 minutes from 10 in the morning to 10 at night. It operates daily.
And finally, you can explore the city on foot.
The city has pedestrian-friendly West 7th and Fort Worth Cultural Districts. While strolling, you can swing by some of the best retail stores. There are also fashion outlets and boutiques you can visit.
The downtown area is full of eateries, bakeries, cafes, and restaurants where you can take your fill.
The Food!
And speaking of taking your fill, Fort Worth has some of the most delicious cuisines you can ever find in Texas.
Tacos, tortillas, and burritos are all in abundance here. And not only are these types of food abundant, but they are also the best-tasting region.
However, you're mistaken if you think Fort Worth is all about Mexican food.
Fort Worth will always have something for every palate. There are top-notch restaurants that serve anything and everything.
If you want a plate of pizza, Fort Worth has it. If you are craving seafood or steaks, you can also find them here.
Fort Worth has fantastic restaurants around. Whatever your taste is, the city can, for sure, accommodate.
The Bad Side
For sure, Fort Worth is not all about rainbows and roses. There are some essential things you have to know before you finalize your decision.
Here is a couple of them.
Twister Town
If you are familiar with the film Twister, you know what I mean by this.
So that you know, tornadoes are common in Texas. And yes, tornadoes appear in Fort Worth. These tornadoes usually visit the town during the spring season.
Tornadoes show up here more than the national average of tornado appearances. The frequency here is higher compared to the rest of Texas.
However, if the heavy winds do not concern you, Fort Worth is a great city.
The Heat
If you like the cold, you should think again before moving to Fort Worth.
Fort Worth, during the summer season, can get too hot. I am not exaggerating, but summer temperatures can be more than 100 degrees.
And if your car seats are leather, I wish you luck.
The city experiences too much heat during summer, which can inconvenience most residents. Before heading to Fort Worth, please know that I am serious about the heat issue.
What is the cost of living in Fort Worth, TX? Save a Lot on Housing Costs!
Fort Worth is cheaper than the national average. However, it would help if you noted that while cheaper, the variance from the national average is not that much. The city is only lower than the national average by 0.2%
The Good Side
Most of the commodities in Fort Worth are cheaper than the national average by a small margin.
However, one cost in the city is much lower compared to the rest of the country. This cost is the cost of housing.
If you are moving to Fort Worth, you should know that you will save a lot on housing costs. As of this writing, housing costs are more affordable than the national average by 14.5%.
The median home cost here is US$252,300 compared to the national average of US$291,700.
The same is true when it comes to food and groceries. The difference from the national average, however, is slight.
Food and groceries are more affordable in Fort Worth by 2.3% compared to the national average. The cost of healthcare is cheaper by 0.6%.
In the end, it all boils down to your utilization.
Even if food and groceries are cheaper here, your costs will depend on your consumption. Even if healthcare is more affordable, it also depends on how many needs you have in healthcare.
The Bad Side
Now, let us look at the expensive commodities in Fort Worth.
There are a couple of them.
One of these commodities is the cost of utilities.
Utility costs here are more expensive than the national average by 0.5%. Now, if you look at the numbers, this may not amount to much. However, as I mentioned earlier, it heavily depends on your consumption.
If your usage of electrical appliances, internet, heating, and garbage disposal are not that much, you may find that you will save a few dollars in the utility section.
However, you will find many variances compared to the national average regarding transportation costs.
In terms of transportation costs, Fort Worth is more expensive than most cities in the country by 13.9%. This fact should have implications, especially if you have to commute on your way to work regularly.
Why work in Fort Worth, TX? More Jobs for Everyone!
Fort Worth is a livable city. Its livability score is above average. Also, there are more jobs in Fort Worth than in any other city in the region. Besides, the city is affordable, making it ideal for working here.
The Good Side
Let us start discussing the good points. Here are a few significant reasons why you should work in Fort Worth.
Plenty of Jobs for Everyone
One of the significant reasons why Fort Worth attracts so many is because it has more jobs for everyone.
The city has a strong job market.
It is, in fact, the fourth-strongest job market in the country. It means that you will most likely get a job here quickly.
And if that is not good enough, please know that Fort Worth is only 30 minutes away from Dallas.
Dallas is the third best city to find jobs in the US. And so, whether you choose to work in Fort Worth or Dallas, living in Fort Worth is an ideal thought.
Easy to Get Around
One advantage to living in Fort Worth is its reliable public transportation system.
It has 46 bus routes that go through the whole city. Some courses will also go through the surrounding areas.
Aside from the bus routes, there are also commuter rail lines available. First, we have the TEXRail. The other option is the Trinity Railway Express, which collaborates with the Dallas Area Rapid Transit.
The Trinity Railway Express connects downtown Fort Worth with downtown Dallas. It also connects Fort Worth with several other areas between the city and Dallas.
Aside from these options, bike-share programs, van services, carpooling, and many more are available. Also, the city is walkable as it has pedestrian-friendly areas.
Now, where do you go to work?
Commuting (or walking/biking) to work will never be an issue when you are in Fort Worth.
The Cost of Living
As you already know by now, Fort Worth is an affordable city. The housing costs, for example, are more affordable than the national average.
It makes the city an attractive option for those who want to have it cheaply. For sure, your monthly paycheck will go a long way. You will also have a lot more money left to save.
The Bad Side
Now, there is one thing I should discuss working in Fort Worth.
It could be a minor thing. However, it can also be inconvenient, especially if you live a few minutes from your workplace.
Congestion
Fort Worth is becoming more popular recently, especially for those moving to start a new career. The city is also becoming popular with those looking for jobs.
About 900,000 residents call Fort Worth home. And recent years added a hundred or so thousand more residents.
With about a million people in the city, the roads are becoming slightly congested.
Don't get me wrong.
Fort Worth has an excellent public transportation system. However, if you are driving, traffic can be an inconvenience. And yes, even if you are taking the bus, the heavy traffic can affect your commute from home to work.
And so, if you are planning to move here, be sure to have a comfortable pillow in abundance. You should need that in your car for a comfortable ride.
And when you are taking the bus to work, be sure to come with a lot of patience.
You are going to need it.
—
Fort Worth is a great place to live in.
The cost of living is lower than the national average. And with a strong job market, you will surely get a job here any time of the year.
What you should look out for is the traffic. Also, tornadoes can get in the way once in a while. And the heat can also be too much.
But if you get past these nuisances, Fort Worth is a great city to call home.
So, will you move to Fort Worth?
Let me know.