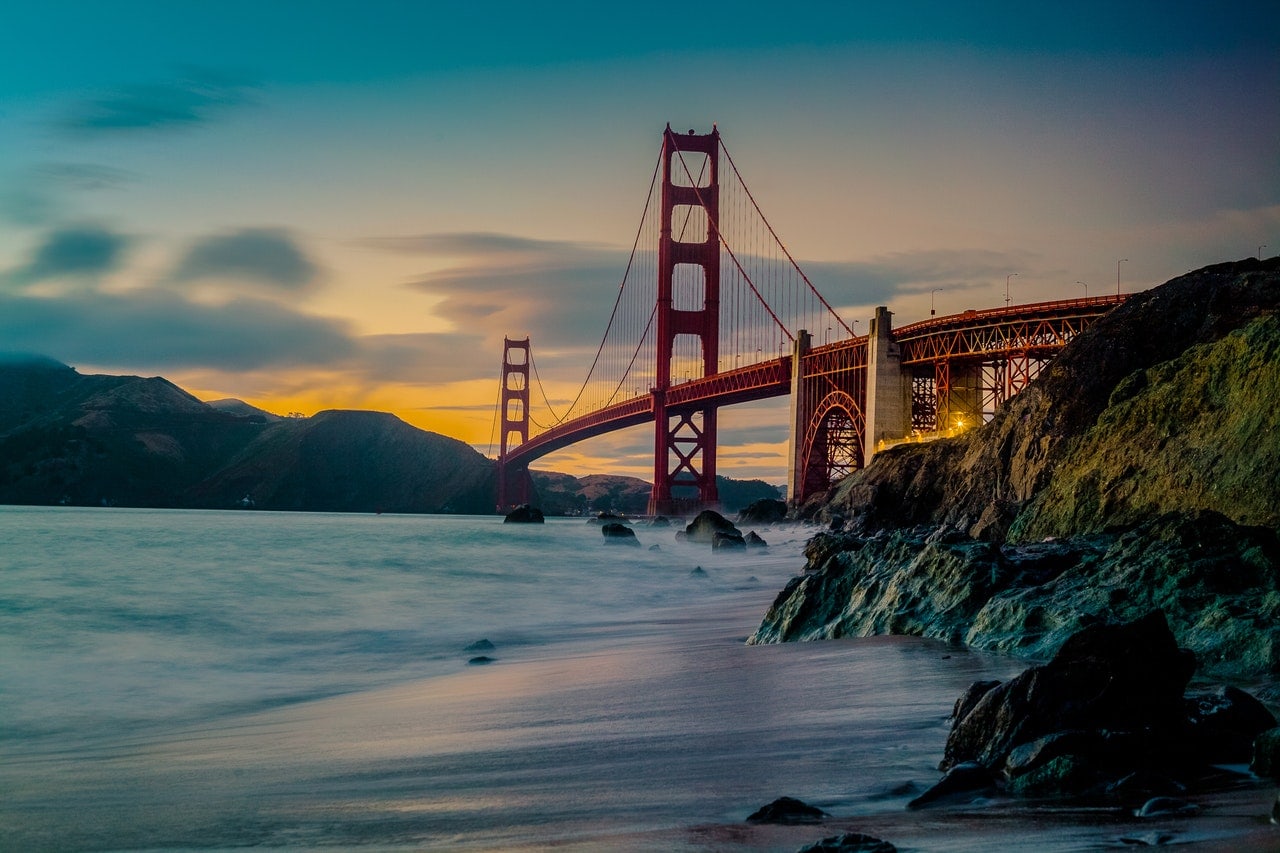 Well, here's an answer that you have to think over. For some, San Francisco is a great city. For others, it is not.
Loving San Francisco is a matter of personal preference. It can be because you like people more than anything else. It could be because you like the arts. Or it can be because you appreciate diversity. San Francisco has all that.
But if you think you can have it any cheaper in San Francisco, think again.
I know a lot of you who have been in the city would agree with me. San Francisco is one of the most beautiful cities in the US. I would have to say it could even be one of the most beautiful in the world.
The city is diverse, progressive, and creative. It is a city that is full of fun and sun.
And as you already know by now, it doesn't matter what you are in San Francisco. Whatever sexual orientation you have, the city welcomes you with open arms.
The city is also home to great food. Aside from that, it brings with it a lot of potential in outdoor activities.
Whether you crave biking, hiking, or surfing, San Francisco has it. You can also go windsurfing when in the city because it is near the beach.
Aside from the sights, the city is home to the creative and the talented. It is the capital of most high-tech companies. Plus, the city is full of financial companies that are movers and shakers of the industry.
And I don't know if you know it, but the San Francisco Bay Area houses some of the world's most influential companies. Some of these are Netflix, Pixar, and even Uber.
The weather is cool almost all year round in San Francisco. What I like about the city is that it is prone to micro-climates.
When it is sunny in one part of the city, drive a little further, and you'll find yourself in a cooler location.
It also has a lot of museums, parks, and opera companies that are worth visiting. I should say San Francisco is one of the best there is in the world.
One drawback about the city is that it is expensive. The reason may be because SF is full of techies that get paid well.
Over the years, there was an emergence of the tech industry. Its birth was pushing the blue-collar workers a little bit farther from the city.
The high-paying industry allowed for more businesses to cope with the expensive lifestyle. This is the kind of lifestyle most of these tech people lead.
Another drawback is that it is a bad idea to drive in SF. Plus, the city has a homeless population more than the rest of the country.
In general, San Francisco is a great city. It is beautiful and diverse. It has great food and a lot of wonderful people.
So yes, it is worth visiting.
Is 3 days enough for San Francisco?
Right in the middle of California's coastline lies the city of San Francisco. It is famous for being one of the most diverse cities in the world. Its diversity brings with it total excitement you will never find anywhere else.
And so, if you don't know where to go in California, SF is a great place to start.
But is three days enough? Well, it depends on your itinerary.
You can visit the city and visit enough attractions in three days. What you have to do is to make sure you plan well before your visit.
Here, we tell you about the things you can do in three days. It is as exciting as when you spend five or even ten days in the area.
No matter what time of the year you visit, you would always have something to do in San Francisco. Its quirky energy makes it more exciting for tourists, even for locals.
Tourists are fortunate enough that San Francisco is a condensed city. That way, the city is easier to navigate. What I like about the city as well is that you can always walk your way to places.
Although I prefer walking to different attractions, some sights can be far. But you don't have to worry. Muni, the city's bus system, is easy to use. Plus, it is affordable.
When visiting San Francisco, I would have to say three days is the least number of days you stay. But beware, because San Francisco has a way of getting into your system. The longer you stay, the longer you want to explore.
There is so much to visit when in the city. It is a shame if you settle for the area tourists frequent. But three days is enough.
Three days in the city would give you enough time to explore the city attractions. Besides that, you would also have enough time to see attractions off the beaten track.
For starters, you can bike to the Golden Gate Bridge. Then you're off to Sausalito. This is one of the most famous places to visit when in the city.
Because Sausalito is a popular destination, it is full of tourists. But if you don't mind the crowd that much, this is an amazing area to enjoy.
Besides, being in Sausalito would give you enough time to explore. Say goodbye to tour guides hounding you to leave now so you can be off to your next destination. Sausalito is a place you can explore and enjoy at your own pace.
The city also has a lot of walking tours. You can find them in excess when in San Francisco.
This is a cheaper way to explore. Plus, this allows you to be able to discover hidden neighborhoods that are out of the usual tourist way.
Is San Francisco expensive?
The city is one of the most desirable cities in the United States. But if there is anything you have to know, the city is also expensive.
For many people, the affordable San Francisco seems like a thing of the distant past.
The scenery is incredible, and the weather is not too harsh all year. San Francisco city spells nothing but acceptance and diversity.
As you already know, the city's downside is that it is expensive. When in San Francisco, food, rent, and even transportation cost more in SF than anywhere else in the States.
Let's talk about food in San Francisco, for example.
The people in San Francisco pay more in food compared to people from other cities. A gallon of milk is $4, while a loaf of white bread is $3. Eggs are at $3 per dozen. Chicken breasts are $6.
These costs are way more expensive than the average food costs in America.
Most of these items cost a few cents less anywhere else.
Another example is commuting. Transportation costs in SF are way higher than in other cities. Plus, commuting is a hassle. This is because the city is third in the US when it comes to traffic congestion levels.
While driving may be expensive, using BART for transportation is cheap. On average, one trip through BART is around $4. That's pretty expensive. Ensure that when you are in the city, you avoid the cabs as much as you can.
SF is notorious for being expensive. The city is beautiful, alright. But in most cases, tourists would always say it's also costly.
What is the best area to stay in San Francisco?
Looking for a place to crash in, in San Francisco, can be confusing. There are a lot of neighborhoods where you can choose from.
The city is also teeming with a lot of hotels, hostels, and guest houses. All promise you a great stay when in the city.
When people ask me for places to look for when in the city, I always answer with "anywhere." It can be anywhere except the Fisherman's Wharf. Here I give you an inside scoop on where to look for a place when in town.
If I am to choose three areas of the city where you can stay, I would have to consider:
The location itself
The attractions in the area
The places to eat and drink nearby
Considering all these three, here are my best bets.
First of all, there's Nob Hill.
Nob Hill is beautiful in all sense of the word. It has this postcard-ish vibe that sets itself apart from the other neighborhoods. And while being beautiful, the area is also complete.
There are restaurants, bars, and a lot of things to do. Plus, cable car lines pass through the area, which makes it one of a kind.
Nob Hill, as the name itself suggests, is on top of the hill. So, when you have issues with this fact alone, better look somewhere else. Parking is also bad in these parts, but this will not pose a problem if you're traveling without a car.
It's a walk away from Lombard Street, Lafayette Park, and a lot more attractions San Francisco is known for. Plus, you can also ride the cable car going somewhere. Although I should say, this is not the cheapest way to get around.
It costs $7 one way.
Anyway, Nob Hill is full of hotels and Airbnb places where you can stay. And they're way cheaper than those in Union Square. So, you're welcome!
If you like being near the sea, Embarcadero is the place to be.
The area sits nearby Fisherman's Wharf. Here, you will find hotels that are way more affordable than in other parts of the city.
And while in the area, why not check out Coit Tower and the Filbert. You will also find here Greenwich Steps, which are great places to hike if you're up to it.
Then there's the Ferry Building that houses the Farmers Market. It's beautiful, affordable, and worth all your bucks. Also, did I mention the many restaurants that dot this area? You should try them out.
And finally, there's the Downtown area. Why not?
This part of the city houses the five-story Peace Pagoda. This is in an area they call Japantown.
Downtown is also about 5 minutes away from Hayes Valley, the haven of everything shopping. Plus, of course, aside from these things, there are so many restaurants and bars to choose from.
Is San Francisco safe for tourists?
The city is popular for its natural beauty and its amazing food scene. SF remains one of the best destinations for tourists.
I should say the city is safe for tourists. But like any other location, no matter how safe, there are areas to avoid.
When you compare San Francisco with other US destinations, the crime rate is much lower.
At times, you will encounter the usual car break-ins. But if there is one thing the city is striving at, it is homelessness. I'm not saying they're dangerous. All I'm saying is that it's another problem they have.
Anyway, when in the city, always know where you're going. There are areas that are hard to navigate like the Tenderloin. It will help if you know where you're going to make sure you stay out of trouble.
Car break-ins are common. If you can go on a vacation without a car, don't bring it.
Finally, keep yourself distant from the homeless. Always maintain a safe distance from them. This is, so you interact with them in the least possible ways.
The city is safe for tourists. That is something I can assure you.
But like in any location, always exercise caution. You may be in Tokyo or New York, Cambodia, or Hong Kong. These cities and more are safe in general. But it takes caution to stay safe.
So, ready to see the Golden Gate Bridge? Let me know how it goes.