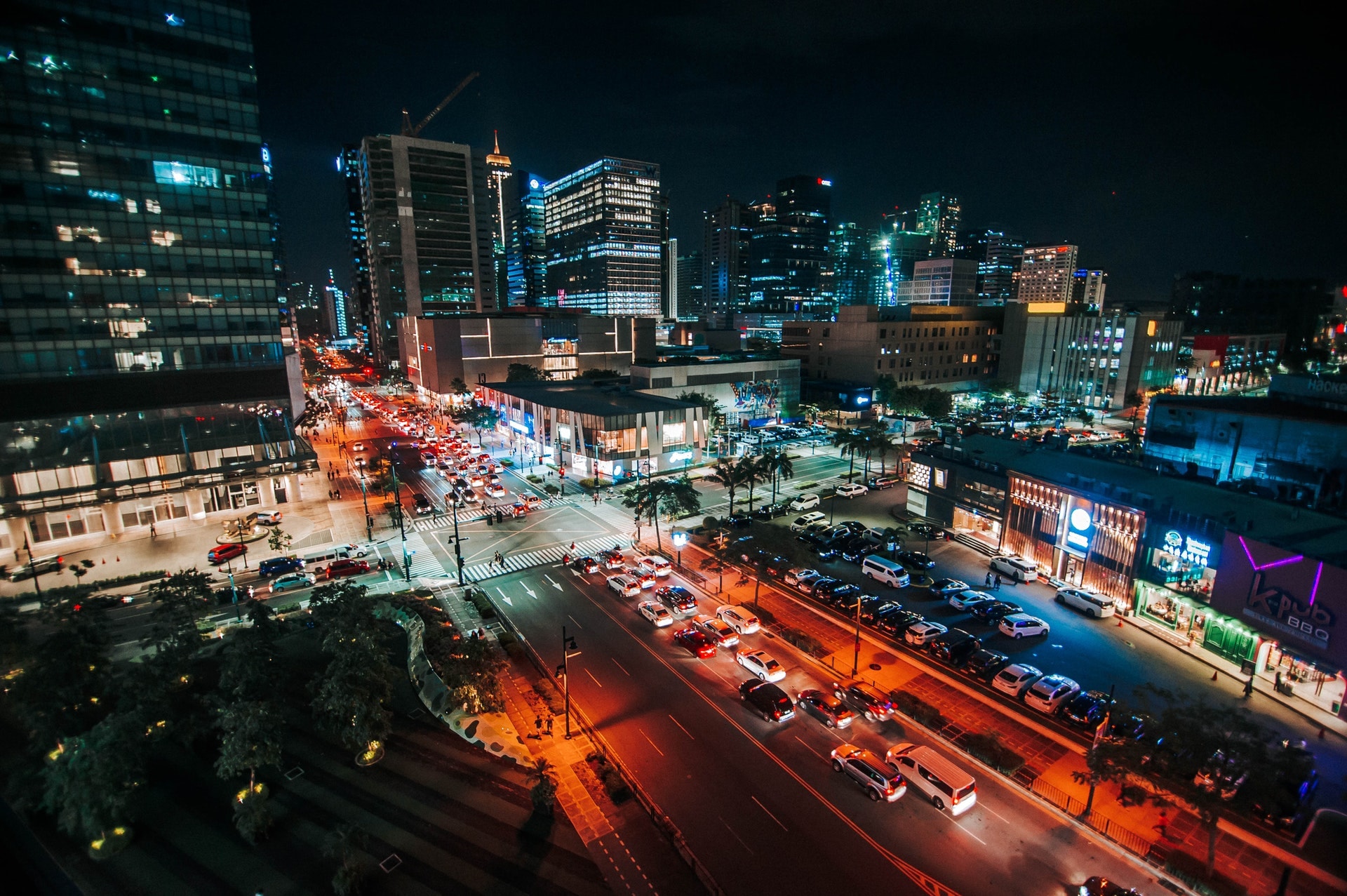 Accommodation is a concern of all travelers. The good thing about rent in the Philippines is cheap. In the Philippines, you can find accommodation that suits your needs and budget. Yet, it depends on the peak of the season and the location of your trip.
Some areas and cities are more expensive than any other place in the country. For example, cities like Manila, Cebu, Tagaytay, and Davao offer higher rates of rent. In other remote areas like Samar or Pangasinan, rent is very cheap.
You can choose from a wide range of accommodations available in the Philippines. The price varies according to the amenities and services offered:
Hotels – if comfort and relaxation are your main concerns, the hotel is suitable for you. There are top-end and mid-range hotels available in the country.

Top-end hotels are plenty in megacities like Manila and Cebu. They are under the management of international chains of hotels like Hyatt. Most of these hotels offer buffet breakfast. They also have other sports facilities not present in other hotels. Top-end hotels charge from $122 to $200 per night.

Mid-range hotels are cheaper. They are plenty in towns and cities where the tourism industry is growing. The room will give you comfort and has the basic amenities you need. Mid-range hotels will cost you an average of $55 per night.
Beach Resorts – beach resorts are rampant in the country. Beach resorts can be in the form of resort hotels that offer other amenities like a spa. Some offer cottages and cabanas for group travelers where you can cook your food. The price ranges from $22 up to $56 per night.
Campsites – glamping or glamorous camping is popular in the Philippines. There are plenty of beaches and resorts offering glamping sites in the country. You can find them in the heart of Luzon, Zambales. Or in the most popular tourist destination, Palawan. Glamp sites offer you the comfort of staying in a hotel while staying outdoors. The price ranges from $50 to $200 per night.
Pension House and Hostels – pension houses or hostels are cheaper accommodation. These are best for backpackers who are not concerned with a beautiful place to stay. The price ranges from $10 to $20 per night.
Bed and Breakfast – known as B&B. They are cheaper than other accommodations. There is also a complimentary breakfast in B&B. The price will cost you around $20 per night.
You can use your credit cards when booking your stay in the Philippines. Yet, other remote areas only accept cash.
You can book online or find your hotel on the day you like to stay. But always remember to plan for a successful journey.
Airbnb Cost in the Philippines
Airbnb is a community marketplace. It is a growing industry in the Philippines. Local and international travelers can book accommodation using the Airbnb website.
You can contact the host to book your stay. You can also request for other amenities like cooking and laundry. Unlike hotels, Airbnb is cheaper. It can also give you a feel at home experience, unlike an average hotel.
Airbnb is legal in the Philippines. It is the best option if you want to stay long in the country. Most of the Airbnb in the Philippines is high rise and mid-rise condominiums. Overseas Filipino Workers (OFW) owned these spaces. They rented them out. It is their other source of income.
The Airbnb industry in the Philippines is still growing. You can find them in cities like Manila, Cebu, Tagaytay, Baguio, and Davao. These are locations where there is a growing urban development. You can not book Airbnb in remote and secluded areas in the country.
Before booking an Airbnb in the Philippines, you must remember the following:
Book in Advance – you will get a discount and save a lot of money when you book in advance. During peak and holiday seasons, Airbnb in the Philippines is higher than the usual rate. When you book in advance, you can prepare your budget in the process.
Check the property – you always want comfort and peace of mind. By checking the property, you will be able to see if it suits you. The photos uploaded in the website are there for a reason. Check them out to know the vibe of the property by checking the pictures.
Check the neighborhood – security is your always a concern. Most of the hosts provide pins of their spaces to find them. Browse the map and check the neighboring places. You can feel secure when you know about the surrounding in your area.
Read reviews – reviews are helpful. Some testimonials are very detailed. Reviews help answer the space you want to book. The reviews will give you what kind of experience other people had.
Check extra fees – there are more fees when booking an Airbnb. The fees include a cleaning fee that can cost you $5. You can get the price of the rent by adding these fees.
Communicate with the host – it is crucial to have open communication with the host. You can request your other needs. Most of the time, hosts are very accommodating. They are willing to make your stay happy and memorable.
The cost of Airbnb in the Philippines depends on these factors:
Location

Capital: Metro Manila
There are plenty of mid-rise and high-rise condominiums in Manila. Most of these condos are Airbnb at a very reasonable price.

You can book a studio unit for $20 to $25 per night. Or an entire home for your family for $110.

You can enjoy basic amenities in this space. They have air conditioning, cooking essentials, an entertainment system, and internet access. You need to read reviews and check the inclusions to get the best deal.

Secondary Cities: Cebu, Davao, and Baguio

Airbnb offers many options in these cities as well. At present, there are 300 properties rented out as Airbnb in Cebu alone. It is a fast-growing sector in the tourism industry.

Yet, Airbnb in these areas is in the center of the city. Condominiums and buildings are rampant in this area. If you are visiting the beaches and the seas, beach resorts and villas are preferable. Renting a space using Airbnb needs a short trip if your destination is sand and beaches.

Amenities:

There is no such thing as free lunch. The extra services and products you request are for free. They have corresponding price tags. Minute items like shampoo, conditioner, and soap are all included in your booking rate.

Airbnb Fees:

There are other fees to pay once you confirmed your booking via Airbnb. These are the following:

Guest Service Fee

Guests will pay almost 14.2% of the booking subtotal once they want to confirm their stay. It is the nightly rate fee and the cleaning fee combined. The website will display these fees before you click the final button.
VAT Charges on Service Fees

VAT charges are also add-ons to your total booking.

This charge will help Airbnb to run and operate well. It covers the costs of products and services the site provides plus the 24/7 customer support.
How much does it cost to live comfortably in the Philippines?
The Philippines is a very cheap country. The average cost of living is around $800 to $1000 a month. You can live comfortably in this amount of money. It can cover your utilities like electricity, water, internet, and food. Here is the breakdown of the expenses of an average Filipino in the country:
Electricity – $50-$100
Water – $20
Internet – $25-$30
Phone – $25-$30
So, renting a space per month will cost you $300 to $400. It is cheaper than any other country in the world that will cost you $1000 to $1500 in an apartment alone.
These prices will give you a comfortable living in the Philippines. If you want a better lifestyle, you can upgrade your monthly subscriptions. These are according to your needs and lifestyle.
International travelers planning to live in the Philippines cannot own land. The Philippines law does not allow non-Filipinos to own land in the Philippines.
Retired ex-pats who are planning to stay in the Philippines have benefits. Here are the following:
· Duty-free import of $7,000 worth of household goods
· No airport travel taxes
· No end of retiree visa. No need to apply for residency again.
How much does it cost to live in Manilla?
Living in Manila is much expensive than living in other parts of the Philippines. If you are living in a province, your living expenses can double or triple when you choose to move to Manila.
If you want to stay long in the Philippines and Manila is the city of your choice. Here is the breakdown of expenses:
Housing and Accommodation: depending on the location. You need to shell out $140 to $600 in rent. The rent in Manila is a huge percentage of your monthly expenses. So, do your research and choose the city you want to live inside the Metro. Here is the monthly rent rate of areas in Manila:
Manila: $300-$600
Makati: $360-$1,200
Quezon City: $140-$400
Taguig: $200-$1000
Take note that these cities are the busiest city in the Metro. These are the business districts of the country. You can expect that the rate is higher in these areas
Most of the megacities mentioned above charge rent higher than the provinces.
Food and Groceries: You can spend as cheap as $80 to $200 in food. Groceries in Manila are not expensive compared to other foreign cities. You can have a healthy and nutritious diet for $200 a month.
Transportation: The public transportation is very cheap in Manila. You can move from one place to another for less than a dollar. Yet, there are long hours of traffic jam and heat from the sun when riding a jeepney. If you want a more comfortable mode of transportation, a Grab or Uber will cost you $6 per ride.
The Philippines is an affordable place to travel. You can choose to live like a local if you want to be frugal and cut down expenses. You can save a considerable amount of money living like a local. You can live in a monthly budget of only $800.
Rent will be a considerable expense. Do your research before confirming your rent. In choosing a place to rent, you should consider the following:
Length of stay – a week-long trip in Palawan or Boracay is cheaper even if you stay at a hotel. A month-long trip to said areas will be expensive if you choose a hotel. It is ideal to stay in a cheaper place like an apartment or house for rent if you want to stay longer.
Level of comfort – most of us do not want to compromise comfort. Finding a place with better amenities is more expensive than with basic amenities. Hotels are cheaper than hostels, but you should pay the price as well.
Proximity to your travel destination – you can save money if you do not need to ride for transportation. Transportation can be an expense if you are hiring an Uber or a metered taxi. It is better to find rent where you can walk to your travel destination.
The Philippines is not an expensive place to travel in. If you choose your rent wise, you can save tons of money.