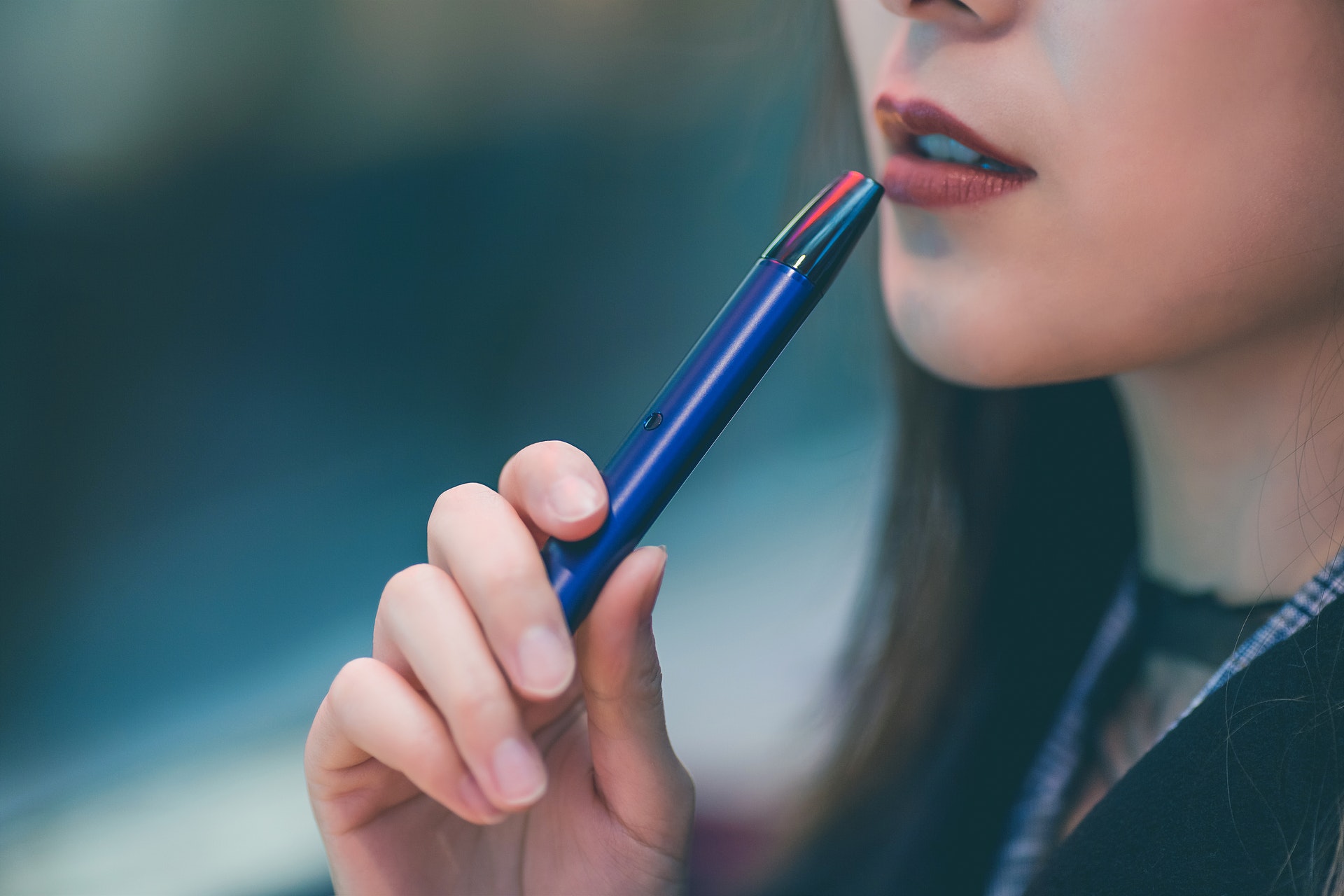 Hong Kong became controversial on its intention to have a blanket ban on e-cigarettes. The city went through a series of discussions to push ahead on an all-out ban on e-cigarettes.
There is a reported rate of 2.5% of smoking prevalence among secondary school children in Hong Kong. The data is alarming since it can balloon to a higher rate if there is no intervention.
The Hong Kong government believed that it is vital to protect the young ones from vaping. Based on its justifications, vapes are not the ideal alternative to smoking. It is helpful to give smokers a new way of addiction in the case of e-cigarettes.
Thus, vaping and cigarettes became a national debate among health experts in the city. It became a game of tug-of-war between health experts and legislators. The government believed that vapes lead to the eventual use of traditional cigarettes. It added that these legal cigarette alternatives can still produce second-hand smoke.
After an endless debate and discussion, the government finally concluded. The Pharmacy and Poison Ordinance regulated the use of vapes or e-cigarettes in Hong Kong. It is considered nicotine as part I poison.
Registering E-cigarettes with nicotine substances with the Pharmacy and Poisons board is crucial. It must pass through the said board before its eventual sale and distribution. There must be an authority before these products became available in the market.
The sale and possession without proper authority are punishable under the law. You will be fined up to HK$100,000 and two years of imprisonment when caught.
In case you are bringing vape or e-cigarettes to Hong Kong, non-nicotine liquids are free to go. You can take vape to Hong Kong, given that it does not contain any nicotine substance.
E-cigarette smoking is not acceptable in non-smoking areas. You cannot smoke in indoor spaces and government places like schools and parks. You will pay a fixed penalty of $1500 when caught.
Are e-cigarettes illegal in Hong Kong?
Electronic cigarettes are not illegal in Hong Kong. No law prohibits the use of vaping products except those with nicotine.
Based on the Pharmacy and Poison Ordinance, e-liquids with nicotine are illegal. These products should not be available in the Hong Kong market. It would help if you were not using it or being in jail or fined once caught possessing such a substance.
E-cigarettes are legal in Hong Kong, except for those with nicotine. Most believe that it is a perfect alternative to traditional cigarettes. E-cigarettes devices are also legal in Hong Kong.
You are free to use vaping products while still being respectful to the people around you. As a result, the vaping community in Hong Kong is growing in numbers.
When in Hong Kong, you should be more cautious when vaping in public. E-cigarettes are like conventional cigarettes where there are places intended for smoking. You should pay more attention to the public spaces before inhaling your e-liquids.
The government is firm in its stand that nicotine-based e-liquids are not acceptable. You cannot bring it with you when traveling. In case you have them with you, you should submit them to the Pharmaceutical Service in Kowloon.
On the other side, when importing e-cigarettes from Hong Kong, you can openly do so. You can import e-cigarettes for personal use without approval from an authority.
Is IQOS allowed in Hong Kong?
The use of e-liquids and vaporizers is a significant concern in Hong Kong. There is a variation of such a product, and one needs to understand the distinction fully.
Since the enactment of the law prohibiting nicotine-based e-cigarettes, several issues arose. It includes the use of IQOS in Hong Kong.
IQOS looks the same as e-cigarettes but specifically in the form of a pen. Smoking giants including Altria and Philip Morris introduced these devices in the market.
The device heats the product at a lower temperature compared to traditional cigarettes. In this process, toxins release to the body is lesser, unlike when using the conventional puffs.
IQOS requires heat sticks to use the products thoroughly. In Hong Kong, heat sticks are not acceptable, while IQOS devices and other heaters are okay. These are the crucial points of non-permission of IQOS in the city:
IQOS and e-cigarettes do not use the same technology

E-cigarettes act as vaporizers. It converts the liquids into steam or vapor, unlike IQOS. The latter uses actual tobacco in the device and not the drink you commonly use for e-cigarettes.

No proof that heated tobacco products are safer than cigarettes

Smoking giants promote IQOS as safer than traditional cigarettes. They claim that their products are less harmful than your regular cigarettes. The burning of tobacco creates 7,000 chemicals, which you can still find when smoking a traditional cigar.

Philip Morris claims that IQOS makes fewer toxins, there is no direct evidence of such. IQOS could still expose individuals to a higher level of other toxins, as well.

IQOS may encourage youth to smoke

Since IQOS is using tobacco through a different technology, this can appeal to the youth. Smoking companies promote the product as sophisticated and exclusive smoking products. The child may be encouraged to buy one.
This type of promotion can be very alarming. E-cigarettes, themselves, are very appealing to the youth. There is a surge increase use of vaporizers among youth. A percentage of this number is non-cigarette smokers. IQOS may encourage the child to use and smoke tobacco in the form of this device.
IQOS may present a unique way to smoke tobacco, but the concept itself is still harmful to one's health. As a significant argument of the Hong Kong government, youth should not use e-cigarettes. Other related products like IQOS are not acceptable for use among young adults in the city.
IQOS with nicotine liquids are not acceptable in Hong Kong. IQOS is under the probition of nicotine substance in Hong Kong. The governnent does not allow any liquid with nicotine in the city.
Is Juul legal in Hong Kong?
Juul is a form of e-cigarette or vape device that has a growing popularity among smokers. It has a simple look that is an ideal alternative for conventional cigarettes.
As an e-cigarette, Juul can deliver nicotine and other toxins to the lungs without using smoke. The physical appearance of Juul is long and slender, resembling a pen or a flash drive.
It is handy and portable that can easily slip into one's pocket. Juul works like other vaping devices. You will need an e-liquid to make Juul work. Some people usually use vape juice containing nicotine in this kind of device.
Most Juul devices contain cartridges with oil responsible for creating vapor. By comparison, a single Juul cartridge is equal to a pack of cigarettes or equivalent to 200 puffs. It seems that Juul is worse than smoking a traditional cigarette.
Hong Kong is close to banning all forms of e-cigarettes with nicotine in the city, Juul is another forbidden product. It falls under the category of heat-not-burn tobacco products where no combustion is involved. Another reason for Hong Kong banning is the presence of nicotine among Juul pods.
Juul is illegal in Hong Kong. Most Juul devices required nicotine-based e-liquids unacceptable for Hong Kong authorities. Banning nicotine is very straightforward in Hong Kong. Most Juul pods produced in the market today contain freebase nicotine salt. It is illegal in the city, as well.
Other highlights of why Hong Kong prohibits the use of Juul are the following:
20 cigarettes already correspond to one Juul pods

A single traditional cigarette already contains harmful nicotine. A Juul pod contains more nicotine. If this product is in Hong Kong, Juul encourages youth the use nicotine. It is worse than conventional cigarettes in the long run.

Juul is more appealing among middle and high school students

Juul gives a more sophisticated way to inhale nicotine, a lot of school youths fell into the marketing trap. If the Hong Kong government regulates the use of Juul, children will fail.

Even in school, students can easily hide the device since it resembles flash drives. Juul is also rechargeable using a USB port. No one would notice of possessing Juul as it can be part of a school gadget. The design is quite alarming not can be very appealing among the youth.

Juul is very accessible

Kids can easily access Juul in online stores. If Hong Kong does not implement its banning, nicotine is within the youth's reach. It is fast to buy Juul online without confirming one's age and identity. This kind of transaction is very alarming, as well.
Juul is another marketing strategy to sell nicotine among consumers. Like regular cigarettes, Juul is harmful to one's the health and system. Nicotine is still present in Juul pods, and the effect is the same when you inhale smoke through cigars.
Variations of e-cigarettes that use nicotine in one of their ingredients are detrimental. Juul is a form of nicotine-based products toxic to the healthier, especially for youth.
Where can I buy vape in Hong Kong?
Vape and E-cigarette devices are available in Hong Kong. Vape Shops in the city are proliferating, which directly increases users of vape in the area. Vaping devices are free to buy in Hong Kong in various vape shops.
The government does not prohibit these devices except liquids with nicotine.
Thus, here are the top vapes shops with wide selections of vaping devices in the city of Hong Kong:
Vape shop Hong Kong

It is the number one shop in Hong Kong. There are abundant selections of the vaping device which you can choose from.

The shop sells high-quality and legit goods, including vaporizers and e-liquids. You can find the shop at Vaporizer Store Yin Chong St, 9, Prosper Commercial Building, 13.

Vape City Hong Kong

If you are looking for high-quality vapes in Hong Kong imported from the US and US, this is the place to be. Most of the products sold in the shop have great aroma and taste. They are top-notch products, as well. The Vape City Hong Kong is in Vaporizer Store Unit 504, 5/F, Lee Wai Commercial Building, 1-3 Hart Avenue.

Vapor HK

It is a small shop in the exact location as the other two. Most vape shops like Vapora HK are in the same area. You can find other similar shops within reach in Vaporizer Story in the city.

Vape shops in Hong Kong are concentrating in a specific area as the authority implements. They should strictly follow the government regulations of non-selling of nicotine-based liquids.
Should e-cigarettes be banned in Hong Kong?
E-cigarette devices are not banned in Hong Kong, only those with nicotine-based products. It is a highly controversial product that can directly affect the youth. The implementation of banning should be prudent, as well. E-cigarettes with nicotine material should be banned in Hong Kong if they want to protect the youth.
It can affect a lot of businesses. The Hong Kong government knows its implications. Thus, it specifically bans the use of nicotine in vaporizers or other related products.
The E-cigarette is recreational activity given that it is not detrimental to one's health. Nicotine promotes toxicity to the body, and its banning must be strictly and well-regulated.