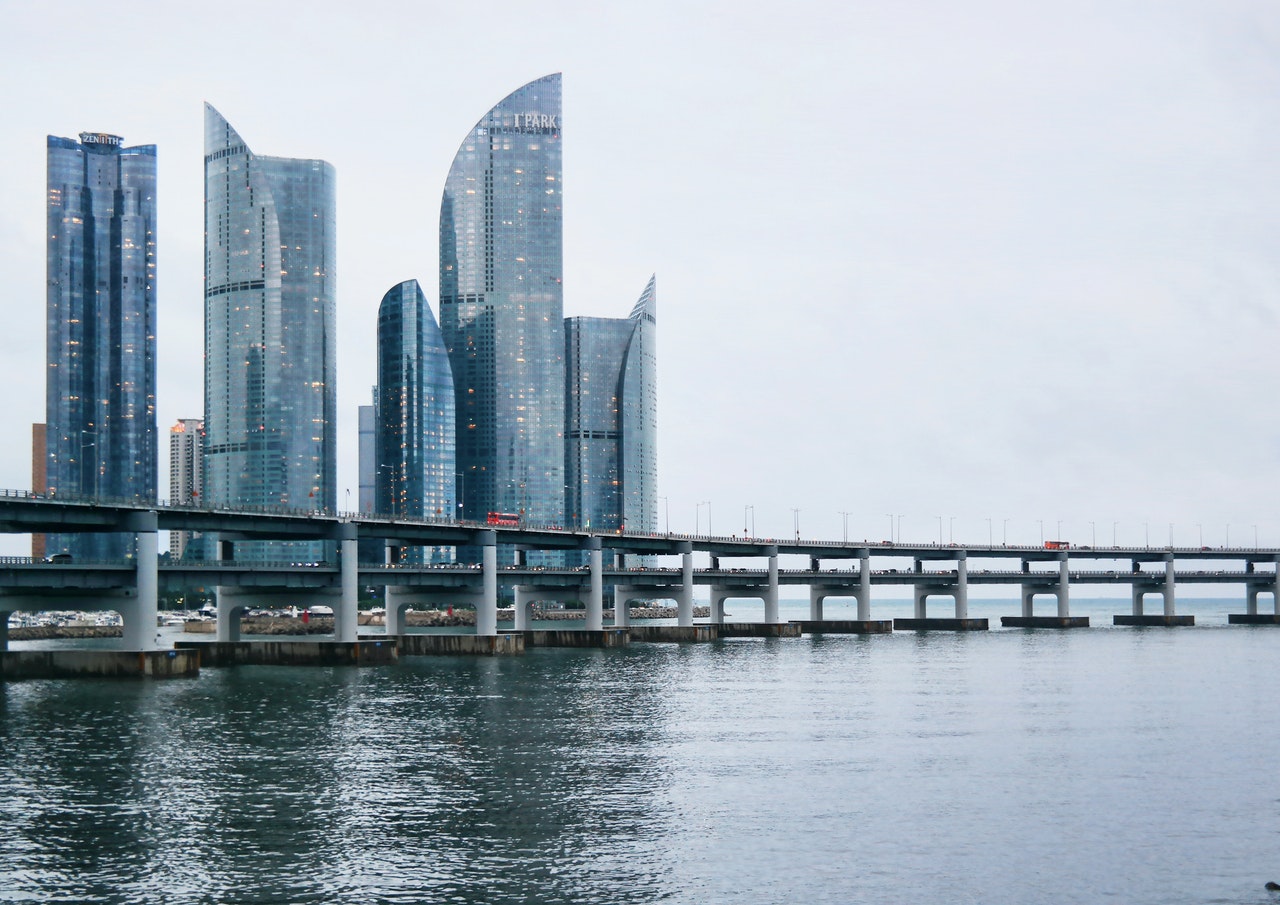 Traveling to South Korea means visiting its capital city – Seoul. Tourists would often focus their itinerary exploring the city center. They would eat, dine, see museums and palaces, watch K-Pop, and K-beauty shopping during their stay.
Tourists would rarely embark on a day trip outside Seoul. For them, Seoul is the ultimate getaway when in South Korea. It's a vast metropolis where skyscrapers meet Buddhist temples and East Asian palaces.
However, just around the southeastern tip of the Korean peninsula is a hidden gem known as Busan. It is the second-largest city in South Korea and one of the most beautiful. Busan, the City of Tomorrow, has a lot of offerings and attractions.
Hence, embarking on a short day trip to Busan is worth it. It is one of the best experiences you could ever have in South Korea. Visiting Busan is a worthy feat. Busan will delight your eyes with beaches, endless temples, and stunning landscapes.
Thus, here is a complete guide for you to get to know Busan more. It covers the city's famous attractions, exciting food scenes, places to stay, and so much more.
What are the top attractions to visit in Busan?
Busan is a dynamic and charming city hidden in the southeastern part of South Korea. The city is one of the country's must-see travel destinations aside from Seoul. You will be surprised by how much the city can offer visitors. It has attractive beaches, old villages, seafood delicacies as the main attractions.
Busan, indeed, is South Korea's top travel destination. To convince you further, here is a quick list of the top attractions one should visit in Busan:
Gamcheon Culture Village

If you are interested in Korean culture, visiting the village must be top of your list. The town is a former slum area filled with exciting alleys and painted houses. Most people would not dare to miss the sight, and it is considered an open art museum of Busan.

Haeundae

If you want to chill, the Haeundae area is a popular spot. It has the best beaches in the city where you can do several water sports. In addition, the beaches offer you snorkeling activities, skiing, and beach surfing. More than that, once you get tired of swimming on the beach, there are plenty of restaurants and food to try. It is the ideal place to bond with your family and taste some authentic Korean delicacies.

Haedong Yonggunsa

Another sight to never miss is the Haedong Yonggungsa. It is one of the highly visited Buddhist temples in Busan and even in South Korea. The temple is surrounded by a calm and peaceful ambiance where you can relax and enjoy nature. It is majestically nestled on a coastline cliff where you can overlook the sea. The view itself is enough for you to visit the place. The temple has historical relevance, as well. It was one of the oldest Buddhist temples in Busan, founded during the Goryeo Dynasty.

Taejong Dae

Busan is full of natural landscapes and sceneries; parks are abundant, as well. If you love green spaces, you should visit the Taejong Dae natural park. Just like the Haedong Yonggungsa temple, it has a great view of the open sea. As a famous tourist spot, it comes with an observatory and a stunning lighthouse. Most thrill-seekers will include this on their list as it is a great chance to hike up on a cliff.

Jagalchi fish market

As a city surrounded by waters and the sea, you can explore the freshest sea market in Busan. The Jagalchi fish market should be on your top list if you want to get the newest goods from the sea. The market is a one-stop center where you can find different kinds of goods. It offers you octopus, dried fish, and even the freshest seafood available.
What food is Busan known for?
Of course, if you are to embark on a day trip to Busan, the food scene should not be missed. The city has an array of flavors for you to try and taste. It will make your day trip complete, as well as your stomach full.
Among the many flavors of Busan, South Korea, here the top food the city is known for:
Seafood

Of course, waters and the sea surround the city; seafood is abundant in this part of South Korea. You will get the taste of the freshest and original flavors of Busan seafood.

When you visit a fish market, you can try out sea creatures like octopus, abalone, sea urchin, and sea cucumber. If you want something more familiar to you, crabs, oysters, clams, and shrimp are plenty, as well.

Eomuk

Eomuk or fish cake is another popular food find in Busan. It is a local delicacy where you can see many South Koreans lining up in food stalls. The food is an excellent blend of egg, flour, salt, and fish submerged in hot broth for perfect serving. It is also a food staple during the winters, as it provides warmth to people when eating it.

Milmyeon

If you want warm soup and noodles combined, milmyeon is the dish to pick. It is a full meal in a bowl that can only cost you less. Moreover, it is the representative dish of Busan, as it combines signature flavors of Korea. With just a piece of bowl, you now have veggies, protein, meat, and an authentic signature Korean paste.

Kimbap

Of course, you would not miss an authentic taste of Busan kimbap. It is a Korean food that has already taken up the international food scene. It is South Korea's version of sushi roll with a few tweaks and modifications. You would often find flavors of salty fish, seaweed wrap, and vegetables in one roll.

Kimchi and banchan

Your food trip to Busan will never be complete without having a taste of Kimchi. It is Korea's most popular food that any tourist should have a try of it. As South Korea's national dish, it is present in almost every meal. It is a fermented cabbage served as a side dish to your meal.
What is the best time to visit Busan?
You can enjoy Busan all year round. However, the best time to visit Busan dramatically depends on the activity you want to engage in. Therefore, before going to Busan, you should assess first your itinerary and the actions you want.
To help you decide better, here are your considerations when planning a trip to Busan:
Seasons

If you love hitting the beach, visiting the city in July is ideal. You can relax on a beach while enjoying the sultry hot summer months. On the other side, if you are more of a mountain climber and prefer to hike, cooler months are more suitable. For example, you can take a hike during the spring or fall season, covering March up to May.

Winter is exciting in the city, as well. Unlike other areas in South Korea, winter in Busan is milder. Yet, you can still have fun with the great outdoors while tasting the top winter food available in the city.

Tourist and crowd

If you avoid the crowd and want some time to chill and relax, you should not visit Busan during summer. During this time of the year, Busan has plenty of tourists, and the crowd can build up. In addition, visitors from neighboring countries like China and Japan would show up in summer.

Spring and fall are the best reasons to choose to visit the area with less crowd. During these seasons, you can still marvel at the city's beauty by taking a walking tour or a hike.

Prices

Since summer is a touristy time, hotel prices and packages are also at their peak. Therefore, booking accommodation during the summer months may be pricier than off-peak seasons. If you want to save up and get cheaper deals, winter is the best time to visit.

Activities

Of course, Busan is a city that celebrates plenty of festivals. There are lots of fun activities happening all year round. By the first months of the year, Busan celebrates the Lunar New Year. During this time, there are colorful displays in plenty of shops. Further, you can watch great performances in the city squares.
You can also attend the celebration of Cherry Blossom Festival in April. You'll witness the blossoming of cherry blossom trees in Samnak Ecological Park.
The Samgwangsa Temple Lantern Festival is also something to anticipate. Christmas and holidays are also worth spending in Busan.
Is Busan expensive?
South Korea may not be the cheapest travel destination in Asia. Like Japan and other major East Asian spots, South Korea is not as affordable. However, Busan is not the most expensive, as well.
Compared to Tokyo or even Seoul, Korea, traveling to Busan is not that expensive. However, you need to spend $50 a day to be able to visit the city. With this amount, you can now book reasonable accommodation, eating out, and go around the area.
If you are spending a day in Busan, here are the expenses that you need to consider:
Hotel and accommodation

Finding a place to stay in Busan is not challenging. As it is now becoming a prominent tourist spot, there are several accommodations that you can choose from. If you are on a solo trip, spending $25 for a one-night stay is reasonable. However, if you travel with a companion, a hotel can cost you $50 per night.

Food and meals

Food is relatively affordable in the city. You need to spend around $10 per day on food and drinks. Depending on your spending habits, the amount can go up or down. If you are comfortable with street food and stalls, paying for food can be cheaper. If you prefer fine dine-in and fancy restaurants, expect to shell out a good amount.

Transportation

Going around the city means spending on a taxi ride. The average daily cost for transportation a day can amount to $5 per person. With this money, you can now visit Busan's significant attractions.

Entertainment

To enjoy Busan, you need to pack your itinerary with lots of activities and entertainment. A budget worth $10 a day is enough to pay for admissions and tickets in the city.
As a seasoned traveler, spending a day in Busan is worth your time. There are plenty of attractions to explore, which you cannot see in Seoul. So if you happen to visit South Korea and have extra time, going on a day trip to Busan is worth it.
It is a perfect way to get to know South Korea without Seoul's lights and towering structures. Indeed, Busan is a great destination and an ideal way to learn more about South Korea.