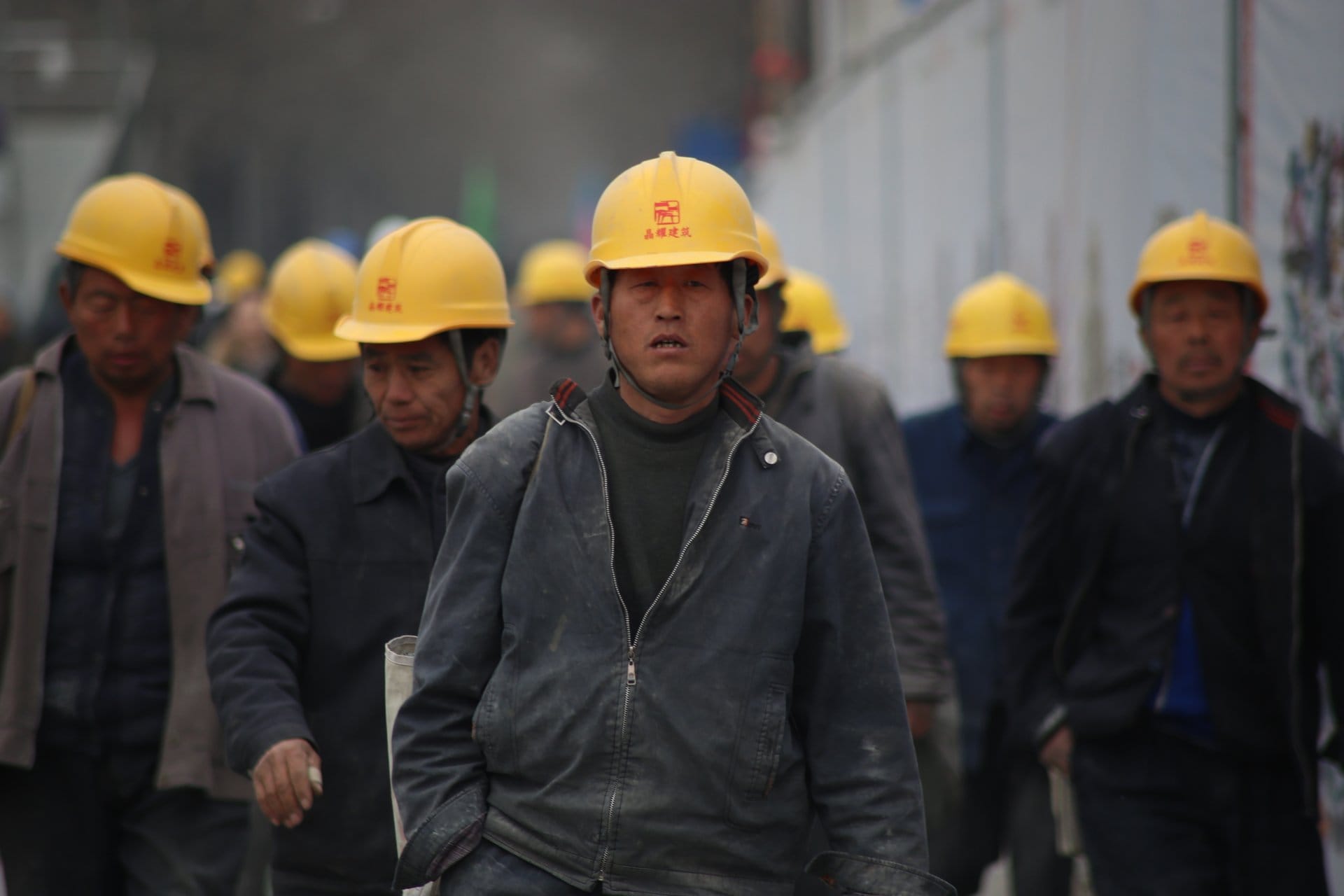 Labor is cheap in China. It is the driving force of the so-called Chinese economic miracle. The cheap labor in China's competitive economic advantage. It propelled this sleeping giant into an economic boom. The country is now considered the world's cheapest factory.
Allow me to discuss to you how it comes to be. Well, during the leadership of Deng Xiaoping, China is slowly opening up to the world. China realized that it is crucial to extend the economic relationship to the rest of the world. It negotiated with the World Trade Organization to make China an active member.
It is China's most progressive years when it comes to economic development. Big brands and companies transferred manufacturing plants to China. At that time, global supply chains shifted, and China was becoming the topic of debate. Many big companies moved their plants to China for cheap labor.
Yet, there is still an ongoing debate on how cheap labor is in China? Since it has become a global economic giant, does labor increase overtime?
What is the average hourly wage in the country today?
According to the 2021 data, the minimum hourly wage in China per hour is around $1.52. In like a month, a worker can earn up to $161.07. This rate varies depending on the city and provinces and their corresponding development.
What is the living wage in China?
So, the next question is, what is the living wage in China?
Of course, we need to define what is a living wage. According to Global Living Wage Coalition, a living wage is the amount of money received by a worker for a week. The said amount should be enough to have a decent standard of living. It means, there is money to spend on food, shelter, and other necessities.
As an estimate, the living wage in China range from $400 to $450 per month. Compared to other countries, especially those in the developed ones, this is very low. For example, in Canada, a worker at Tim Hortons can earn around 1000-1500 CAD. Compared to what a permanent worker in China receives, the amount tripled in the first world.
Yet, we must remember that the standard of living in a developing country is different. It is way cheaper than the developed ones.
On this, we have to establish that by world standard, China is still a developing country. The cost of living in the country is relatively lower than in the US or Canada.
Another thing to note, the living wage or the amount a worker can live comfortably in China varies. The country is still undergoing massive development. Other regions and provinces in China are still experiencing poverty and unemployment.
The provinces and municipalities in China are divided into districts. These districts are categorized into levels. Based on the level, a certain province in China can set its corresponding minimum wage. Districts where there is industrial development, enjoy higher wages. The rural areas and smaller towns in China receive lesser wage than the industrial ones.
For example, top districts in China, where progress is evident, have the highest wage. These districts are Beijing, Shanghai, and Tianjin. We all know these cities. They are the city of lights and towering buildings where growth happens. The hourly rate for these highly industrial districts ranges from $3 to $4. On the other side of the county, another worker receives $2 per hour.
On this, the district that gives the highest wage to its worker in Shanghai. The Anhui province has the cheapest wage rate. As a yearly estimate, a worker in the most urbanized district can earn around $13,000.
Still, even in the highly progressive district, the wage is way cheaper than those in the first world. At this point, China can still extend cheaper manufacturing costs to foreign companies. It is even at the height of its economic development.
What is the highest paid job in China?
If a permanent factory worker in China receives the minimum wage of $2 to $3, how much is the highest-paid worker? What are the highest paid jobs in China?
Well, here are the workers receiving above the minimum salary in the country:
Brand Sales Representatives
Those in the field of the financial industry, luxury and fashion, and real estate receive more. It may be due to the idea that selling is not an easy job. It requires skills and social networking to be able to make it in the field. A successful financial sales representative in China can earn up to $14,000.
Influencers
Like other social media influencers today, being an influencer is a sought after job in China. With the growing advancement of technology and the rapid globalization, influencers can earn. The key here is great content and ideas to gain followers and income as well.
Investment Bank Managers
Well, anything that involves money is a good income opportunity. In the world of finance and investment, money spells everything. The amount of work you put it can easily be converted to cash or money. Many Chinese want to earn a big choice in this field. At present, the most competitive investment bank in the country is the CICC. As a successful investment bank manager, you can earn as much as thousands or even millions.
Lawyers
Lawyers and legal counsel in China are one of the most respected professions. By that term alone, they can earn big time through professional fees and case agency fees. Yet, this will take formal education and experience to be able to get to the top.
Planners
This field is making progress financially. Professional planners and financial planners can earn as much as $30,000 annually. It is a relatively high-income paying job, considering that a minimum wage earner in China has $10,000.
Construction Engineers
With the sustained industrial development in China, infrastructure development is on the rise. The growing demand for construction engineers is present. They are well-compensated and continue to be provided with a good salary. As a high-class construction, you can earn up to million yuan yearly.
Coding or Programming
Technology advancement is highly important in China. People in tech jobs, particularly in coding and programming, are given more compensation. They are skilled workers who are rated based on experience. The more skilled you are, and the longer you are in the field, the higher compensation. Today, Chinese coders and programmers can earn more than $1500.
As you notice, China's high paying jobs are dependent on skills, experience, and global demand. It is the same in other countries where workers are rated based on what they can give to the company or work.
How many hours a day do Chinese work?
Have you heard of the grueling working hours of Chinese in the tech industry? Well, young Chinese workers in computers and technology can work up to 12 hours per day. This sum up to 72 hours of the workweek in six days.
The said working hour mentioned can be a bit of exaggeration. But it happens in China. Young Chinese workers can give that working hour in a week.
Yet, on average, a regular worker can work up to 46 hours per week. To break down, it corresponds to nine hours a day. It is still long compared to 35 hours in America.
On the other side, a factory worker in China can work up to sixteen hours a day. It is considered overtime, and they receive 55 cents per hour more than the standard rate. It is acceptable to most Chinese workers. Most factory workers in China are young and uneducated. They accept any opportunity that can provide them money and regular income. They would not stand up for excessive working hours since their family needs money for them.
It may seem to answer the supplementary question of why labor is cheap in China. Well, the workers themselves accept the cheap wage condition. Then, the country can afford to accept labor outsourcing from foreign companies.
Is it easy to get a job in China?
China is a growing economy. There is a fat chance that as the country continues to grow, high paying jobs will be in demand. You might be wondering if it is easy to get a job in China.
If you are a native English speaker, you have a good chance to land a job in China. Many Chinese, nowadays, are looking for English teachers to teach them the language. There are training institutions that welcome foreigners to be part of the labor force.
Most of these institutions are looking for native English speakers. If you want to go to China and find a job, you can consider applying as an English teacher.
Your other option is to look for a job online. Currently, there is a lot of online posting from China looking for English online tutors. Yet, if you are not a native speaker, you need to get an ESL certificate to get hired.
If teaching English is not your thing, then there are other ways to land a job in China. You can get to the country, and find an actual job there, something related to your field. Or you can get a job in your home country that will send you to work in China.
There are tech and construction engineers, mostly in Southeast Asia, sent to China to work. These companies have plants in China, and they are sending workers to visit China. If you are willing to work in China and consider living there long term, you can try this option to get there.
Who is richer US or China?
In 2018, the US and China began the so-called 'trade war' where the US imposed a 25% tariff on Chinese imports. It is worth $200 billion worth of imports that have an economic impact on both countries. It started the trade war and eventually shook the world. The result of the said war might change the global supply and tariff rates in the coming years.
Thus, how powerful the Chinese economy today? Why does the US, the world's top economy, impose such a policy on this emerging economy? Who is richer today, the US or China?
Well, the US is still one of the top economies in the world. Yet in the aspect of the number of wealthy people, China overtook America.
A survey released that 100 million Chinese are ranking in the top 10% of richest people. If we review the US data, 99 million Americans are wealthy.
It is a result of the rapid transformation of China into a market economy. The number of rich and wealthy increased as the Chinese economy grow.
It is evident in the tourism industry. Chinese dominates the world when it comes to tourism. You will see Chinese all over the world traveling and spending a lot of money. There are tourist buses and line cruises filled with Chinese. Most travel destinations are packed with a group of Chinese taking tours.
At this point, we can see that a lot of Chinese can spend thousands of money on traveling. It is a leisure activity, and it requires money to be able to travel. With this kind of trend in Chinese tourism, many of them can afford and spend a lot. Chinese are becoming richer and wealthier nowadays. It is attributed to the growing economy of China in general.
But, the labor wage in the country is still the same as the developing ones. The cheap Chinese labor is still the same. Yet, there is a gradual increase in the hourly rate in the past years. Will this be enough knowing that China is now an economic giant? Or is the country still making cheap labor their competitive advantage?
Well, we will see that in the coming years. How far China can go in the aspect of providing enough credit to its workers. The force that propelled China to become a strong and powerful economy today.