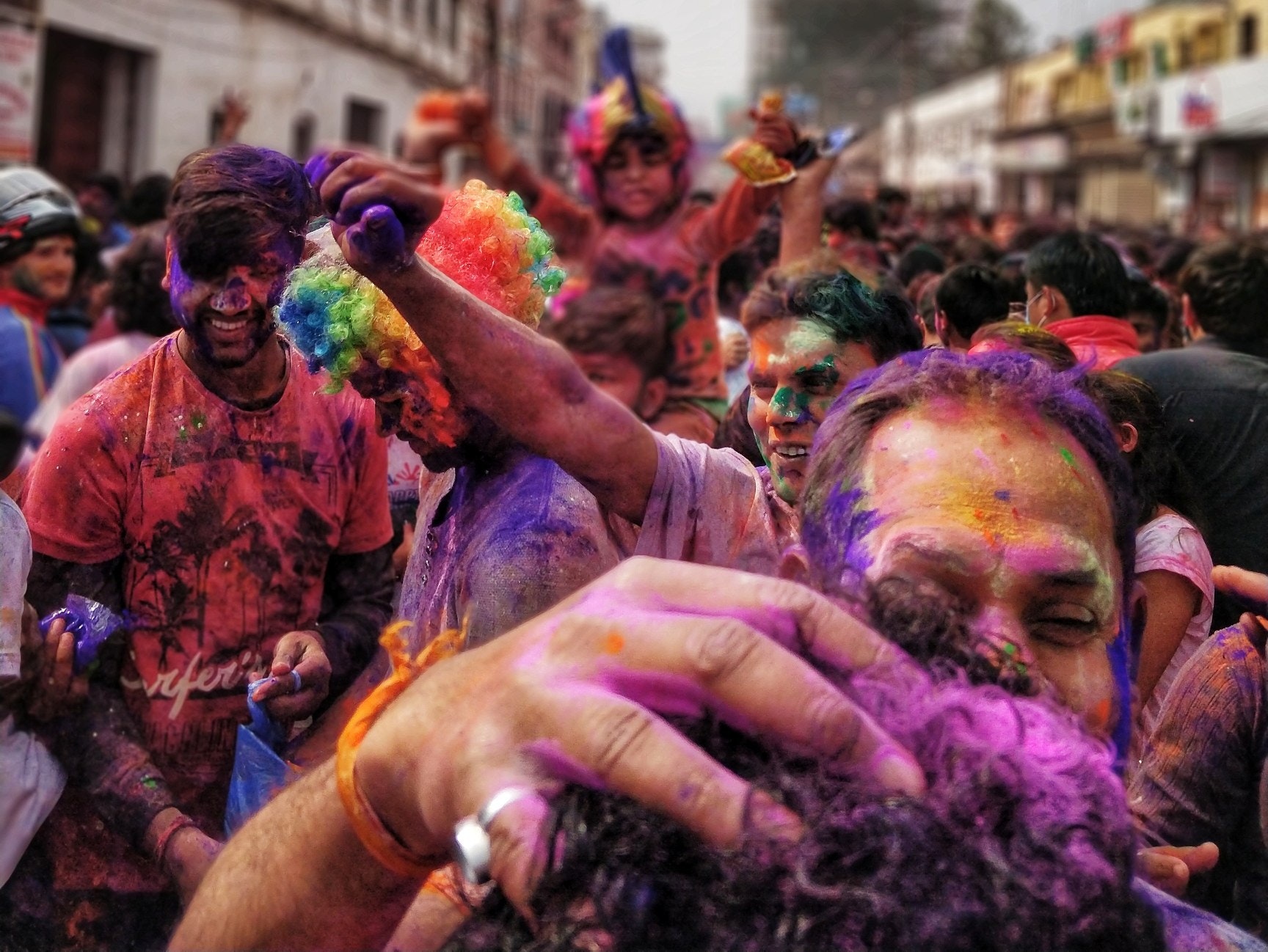 Most cities in India are safe for white tourists. Naturally, when you go to India or any other country, you need to take the usual precautions. Taking precautions should keep you safe wherever you may be.
India is a country of rich culture.
Aside from its culture, it has a wide array of cuisines that more than satisfy the palate. Its traditions and beliefs are unique and beautiful.
Most tourists, however, fail to see India's beauty.
There is a nagging fear related to security when in the country. This is because India is a country with a reputation for being dangerous, especially to white tourists.
India and Tourist Safety
So, is India safe for white tourists?
This is a question quite common among everyone.
Naturally, the question is to ensure the safety of travelers. It is also to allow tourists to have an excellent vacation when in India.
To answer the question of safety, India is safe for tourists.
When you visit, however, you should ensure to follow all the usual precautions.
To be honest with you, India is a great country. Aside from its culture, its tourist destinations are jaw-dropping. But the security in their cities is not 100% safe. It has crime rates that are also higher than other countries.
In fact, from 2019 to 2020, the crime rates in India increased by 92.5%.
Despite the increase in crime rates, India is a relatively safe country for tourists. Just be on your guard always. You'll be fine.
Is India safe for female tourists?
India faces a bad rap with tourists for its high crime rates. But know that India is safe for tourists, even for female ones. Researching your destination and dressing appropriately are two of the most common tips for females to remain safe.
When it comes to discussions on safety, it is not always 100% about the destination.
First of all, you have to understand that anything can happen wherever you may be.
However, when traveling, you can keep yourself safer with a few preventive measures.
When in India, you can expect more stares and unwanted attention from the locals. But such stares are common in the country. Friendly locals would even reason out that they're just curious about you. But most of the time, the stares mean you no harm.
When it comes to traveling, it is more sensible to ask about how you travel instead of asking where you travel.
And today, I will show you how you should travel as a woman (or even as a man).
Here are a few strategies on how you can stay safe while traveling India as a female (or male) traveler.
Do Your Research
Before heading to your destination, make sure to read a lot.
It helps a lot if you understand the culture you are immersing yourself into.
For example, when going to India, you should understand that there is a vast difference between the roles and expectations of each gender.
India is mostly traditional, especially in smaller towns and villages.
In India, you cannot deal with the opposite sex, just like how you do it in the US. As a female traveling in India, you have to remember to be on your guard when dealing with men.
A casual or friendly gesture in the US may have a different perception in India.
Dress Appropriately
As mentioned a while ago, India is mostly traditional.
What it means for you is that you should follow the norms of society. One of these norms and expectations is for you to dress appropriately.
In India, it doesn't hurt if you dress modestly.
A common Indian garment is the salwar kameez. It is a three-piece garment usually worn by the locals.
It helps you blend in. Also, such garment is modest enough for Indian standards.
If dressing in traditional Indian clothes is not for you, you can have other options. Remember that you can still wear your Western clothes in India. Just make sure to cover up most of your legs and shoulders.
The Attitude
You can never say no to prospects of exploring the streets of India.
This is when you can get in touch with the local culture.
But while walking, there may be beggars that may harass you. And beggars in some cities in India can be pretty aggressive too.
When in such a situation, the best thing you can do is ignore it and walk away.
Also, when in India, strangers may be intrusive. Make sure to trust your instincts.
If you feel that somebody within your area is a threat, walk away.
Because if there is something you should know, it is that social shaming is common in India.
When somebody is a bit more intrusive than necessary, do not hesitate to ask for help. I'm pretty sure a lot of the other locals would be ready to defend you.
The Destination
Before heading to India, read about which parts of the country you're going to visit.
Read about the cities that are tourist-friendly. Determine which neighborhoods in these cities are safer for you.
For example, when dropping by the capital New Delhi, you can head on to South Delhi.
South Delhi is more upscale and has fewer scammers, con men, and the likes.
Kerala in the south and Rajasthan in the north see a lot of tourists every year.
These regions in India are great for exploring. It is in these regions that you would most likely see solo female travelers too.
Traveling by Trains and Buses
Traveling within India can be overwhelming.
And that's a fact.
It appears that booking a train or a bus ticket is never easy. Expect a complicated process when getting your sim card for your internet needs while in the country.
When traveling from one city to another, take care of your things. Make sure to deal with travel agencies that you trust.
Also, make sure to avoid arriving at your destination at night. If you do, have somebody pick you up from the bus or train station. Most hotels have this type of service.
Do not ask random strangers for directions.
And if you can, use Uber. When in India, Uber is one of the most reliable ride apps that you can have.
Aside from Uber, Ola is also another ride app you can download and use.
If you plan on swinging by New Delhi, you can use the services of Women on Wheels. This is a taxi service with women drivers.
In Jaipur, a similar service is also available. Look for Pink City Rickshaws.
Most trains in Delhi also have women-only compartments. You should be safer in here.
Is India safe at night?
India is not safe at night. Most violent crimes happen during this time. The insufficient security provided at night makes it unsafe to venture out of the hotel. Fewer police cars are patrolling. Some roads are unlit. The risk of crimes is higher at night.
India has fewer police officers going about their duties at night.
This makes it more unsafe for tourists to go out of their hotels at night.
For example, the capital, New Delhi, is the most dangerous corner of India. It also got its title the rape capital because of its rise in rape cases recently.
But if you feel like going out at night, how do you stay safe?
For sure, you cannot always rush back to your hotel as soon as the sun sets on the horizon. There will always be activities at night.
Besides, you can't go home without visiting their night markets, can you?
Staying Safe at Night
Of course, you can go out of your hotel at night when in India!
But there are ways by which you can keep yourself safe.
With the rising crime rates in the country, it wouldn't hurt you to remember these tips.
Taking the Cab
Sometimes, you can't help it. You were exploring the ruins of a temple only to find out the sun had already set.
Now, going back to your hotel, you can take a cab.
Before taking the cab, take note of the vehicle number and the name of the driver. Send these details to somebody close – a family member or a friend.
Having an internet connection throughout your ride is important. It allows you to share your location with a friend.
It will also help if you have an online map available on your phone. Having this app would help you determine whether the driver is going the correct route or not.
Most of the time, cab drivers try to strike a conversation with their passengers. Make sure to not engage that much in conversations.
Try to be polite if you can. But do not extend nor encourage the conversation.
Also, never sleep for the duration of the ride. Stay alert all the time.
Make sure to also have the cab all to yourself. It is common in India to share a cab with another passenger. As much as possible, do not share a taxi.
Taking the Bus
If you are taking the bus or the train, make sure that somebody picks you up from the bus station.
Once you alight from the bus at the station, there will be a lot of taxi and rickshaw drivers trying to catch your attention.
Ignore them. If you can, you can tell them somebody is picking you up.
Do not walk back to your hotel at night.
And most important of all, have with you a pepper spray ready.
Make sure to trust your instincts.
Trust your guts.
Is theft common in the streets of India?
Petty crimes are common in India. The most common example is pickpocketing. There are also cases of theft of valuables from bags. Tourists are common targets, especially those that travel solo.
Theft is a common petty crime in India, with tourists as the usual victims.
But like everywhere, when you take preventive measures, you and your valuables are safer.
When walking the streets, don't bring a lot of cash. Not all streets of India are safe.
Also, when buying something from the market, be alert. Your valuables may become pickpocket targets.
How this happens is that sellers usually give you a very high price. As you negotiate your way to a lower price, another person may be taking advantage of the situation. These people can easily get their hands into your bags or pockets and run with your belongings.
And while we're at it, beware as well of the scams in India.
Here are a few of them.
The Broken Taxi Meter
Taxis should have working meters in them.
Before getting into a cab, make sure to ask if the meter is working. If not, don't take that ride.
Sometimes, in the middle of your taxi ride, your driver would just tell you the meter was not working. He will try to negotiate a higher price for your destination.
Should this be the case, ask the driver to stop. Get out of the taxi and look for another one.
The Holy Men
When in India, you should also try visiting their holy places.
But even bad guys go here.
Once in a while, an individual pretending to be a holy man would approach and pray over you. The "holy man" will then give you a gift in the form of a thread bracelet.
And then comes the donation. Sometimes, these "holy men" would even ask for a large amount of money as donations.
When you come across these con men, just walk away.
Refuse the gift.
The Hotel
Imagine yourself traveling by bus for six hours. You have just arrived.
You are sleepy and want to get to your hotel room the soonest possible time.
There is nothing left to do but to take a cab to your hotel.
Unfortunately, some taxi drivers would tell you that the hotel you checked in online does not exist. Sometimes, the driver would tell you the hotel you booked online already closed years ago.
The driver would then suggest another hotel where you can stay. This is usually a property owned by a friend, family member, or somebody they know.
And drivers get money out of this.
It would be best to arrange transportation with your hotel to avoid such scams.
Get in touch with the hotel in advance. Ask them if they can pick you up from the bus station or the airport.
—
In general, India is a beautiful country.
Its culture is rich, and the country's people are mostly warm and friendly.
There will always be crimes. There will always be streets to avoid. But like many other destinations, there will always be scams.
I am not saying India is the worst. I have always enjoyed exploring India. And over the years that I have come back and forth, I remained safe.
Just take the usual precautions as I do.