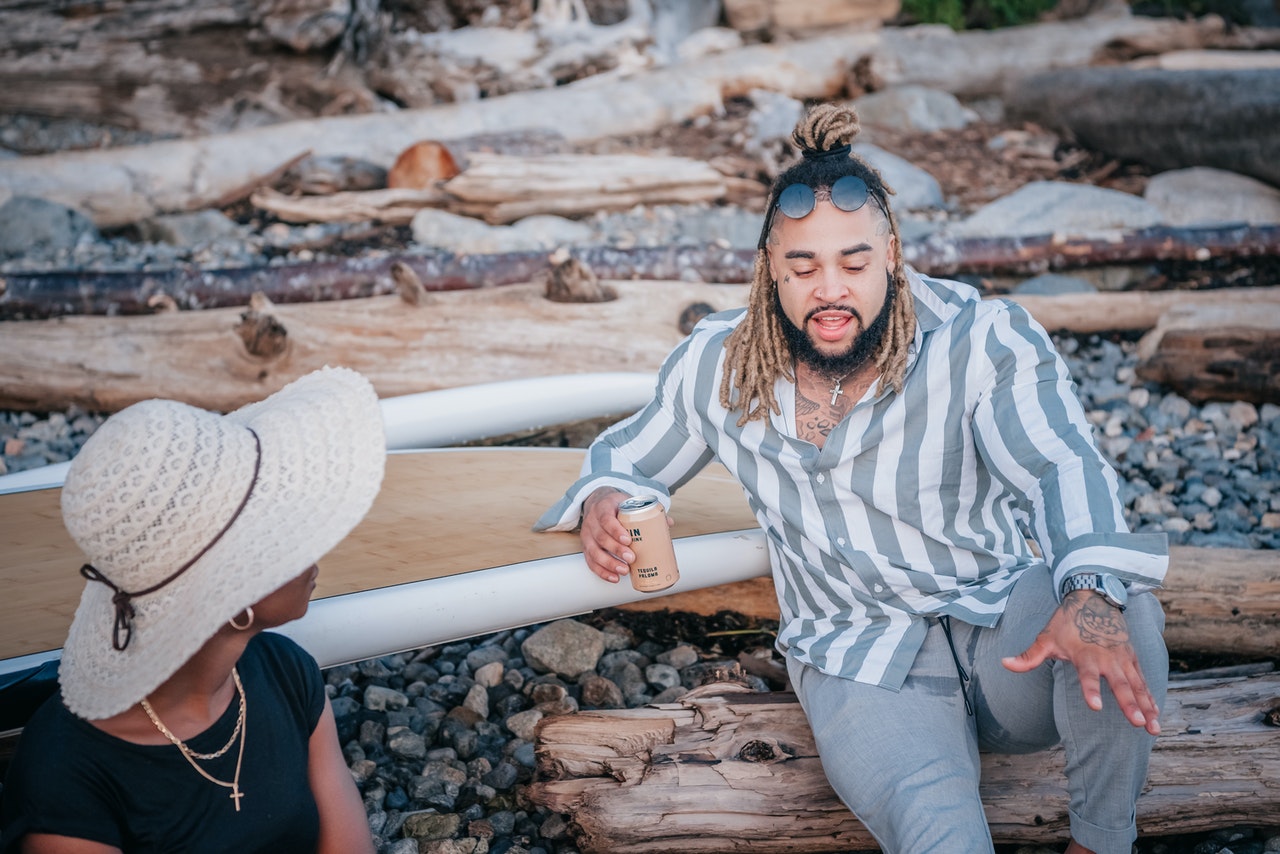 Cancun is a bustling city located southeast of Mexico. It is a top destination swarmed by more than 10 million tourists every year. Cancun is a hot spot when it comes to water adventures and Caribbean nightlife.
Any seasoned traveler would not miss visiting Cancun in the Yucatan Peninsula. It is a paradise filled with crystal-blue waters and amazing underwater wildlife.
Yet, like any visitor traveling and speaking a foreign language, Cancun might be a bit of a challenge. Language is a major concern among tourists who plan their visit to Cancun, Mexico.
You might ask yourself how much Spanish you need to know before planning a trip to Cancun. Or speaking English can be enough to mingle and interact with the locals.
Cancun, Mexico, might be a former Spanish colony. Locals are naturally comfortable speaking the colonial language. But people of Cancun are mostly bilingual who can speak and understand English.
A bigger percentage of the population in Cancun can speak the English language. The locals understand English well enough to communicate properly with visitors. Tourists need not know Spanish to be able to enjoy Cancun.
Is English widely spoken in Cancun?
Cancun is a tourist-heavy destination in Mexico. Millions of tourists flock around the coastline of Cancun every year. It is the top destination for those who want to experience both Mexican and Caribbean life.
Like Acapulco and Puerto Vallarta, Cancun became a top tourist destination in Mexico. Over the years, Cancun improved its tourism portfolio and became a tourist favorite.
Locals, particularly those working in the tourism industry, learned to speak English. They adapted to the language for them to communicate properly with visitors.
People in Cancun can speak the English language widely. Almost 90% of Cancun's population speaks and understands English. Visitors can communicate extensively using the English language in Cancun.
English became the mode of communication in hotels, malls, and tourism-crowded areas. It made foreigners comfortable with the city even more.
Here are the main places in Cancun where you can be comfortable speaking in English:
Hotels

High-end and mid-range hotels in Cancun use English as their mode of communication. Pyramid at Grand Oasis and Paradisus by Melia Cancun are some of the best examples.

Hotel chains like Hyatt Zilara Cancun have a friendly staff that speaks English, as well. These hotels cater to foreigners year after year, and learning English is a must among the staff. You will be more comfortable using English in these establishments.

Malls and shopping centers

Cancun has a wide range of malls and shopping centers where you can buy souvenirs and novelty items. These areas accommodate tourists on a day-to-day basis. Vendors and sellers learned to speak in English so they could better interact with the buyers.

If you visit Avenida Kulkulkan and Mercado 28, you can hear people speaking in English. You can bargain for better deals even when you speak a foreign language.

Malls like La Isla Village and Luxury Avenue have staff trained to speak English.

Restaurants and street food stalls

Even though restaurants have Spanish signages, their service staff can speak English well. The menu is in the English version, and you can place your order using the language.

Locals selling street food in Cancun can also understand English. You can buy Mexican and Mayan food without having a hassle using a foreign language.

Banks

If you want to exchange your foreign currency, and you need to go to a bank, you can confidently speak English. Tellers can accommodate your needs and can understand you even when you speak in English.
What is the most spoken language in Cancun?
'Hola' and 'gracias' are some of the widely used words you hear upon visiting Cancun. Locals would often greet you in Spanish with a friendly smile on their faces.
Spanish is the most spoken language used in Cancun. It is the official language of Mexico, and locals use Spanish in daily communication.
For tourists, here are the languages you can use when visiting Cancun:
Spanish

Spanish is the official and native language of Cancun. You would often hear locals, especially those native to Mexico, speak the language. Almost 100% of the population in Cancun communicates using Spanish.

You would hear locals interacting with one another use Spanish in their communication. Even popular hotels, markets, and restaurants have Spanish signages. Road and highway signage are also in the native language.

So, it would be helpful to learn some basic Spanish phrases for you to mingle and enjoy Cancun even more. Locals can appreciate it if you use some Spanish phrases when interacting with them.

Mayan

Another heavily spoken language in Cancun is Mayan. Indigenous Mexican people speak Mayan as it is an ancient language in Mexico. You would appreciate hearing Mayan phrases when you are in Cancun.

It is a chance for locals to show how much they value and respect the old language. Mayan reminds the people of Cancun about the culture and rich history of the Americas. It binds countries around the Yucatan Peninsula like Honduras and Guatemala, as well.

English

English is an acceptable language in Cancun. Upon arrival at the airport, locals would welcome and greet you using English. You can be comfortable speaking in English when you arrive in Cancun. You will not worry about locals not understanding your language, as well.

High-end hotels and restaurants also have staff who can communicate in English. In low-range shops or 3-star hotels, you might find English as a barrier. So, it is still advisable to learn some Spanish language for better interaction.
Do I need to know Spanish to go to Cancun?
People in Cancun can speak and understand both Spanish and English. You do not need to be fluent in Spanish to go to Cancun. Knowing the English language is enough for you to interact with the locals in this city.
So, for foreigners planning to go to Cancun, Mexico, speaking in Spanish should not be a major concern. More than anything, here are top things you should know before your trip to this amazing city:
Cancun has a vibrant culture

The city is more than its infinite coastlines and sandy beaches. It has a unique culture to boast about. It is the ideal place to see if you are looking to chill out and experience local Mexican culture.

Some areas in Cancun can transport you back to the ancient Yucatan era. The Museo Maya de Cancun, for instance, exhibits both the Mayan and Yucatan cultures. It is the ideal place to learn more about the country's rich and colorful past.

More than that, Cancun is the Vegas of Mexico. It has a dynamic nightlife scene and world-class resorts where you can have the time of your life. It is also the best place to try out authentic Mexican cuisines like tacos and tortillas.

Cancun is not a dangerous city

Tourists visiting some parts of Mexico would have reservations because of safety concerns. As a tourist favorite destination, Cancun is relatively safe.

Travelers will not flock over the city if it is not safe for them to visit. You will feel safe when in the city because both tourists and locals frequent it. The crime scene may be present, but the local police are always present in any incident.

September to October is the best time to visit Cancun

If you want to avoid the touristy season, you should mark the months of September to October in your calendar. It is ideal to book a flight to Cancun if you want to avoid the crowd and score good travel deals.

These months are also the cheapest time to visit the city. Most hotels and airlines offer great deals to invite tourists to the area. You can get the best hotel package if you plan a trip to Cancun in these months.

March is the way to go for people who love to party and want to mingle with the crowd. During this time, you can experience a great nightlife scene and party all night.

Bus is the best way to go around the city of Cancun

Cancun caters to millions of tourists each year. It offers an excellent transport system. You will save money in the city because you need not rent a car or hire a taxi to get around.

Cancun has a reliable bus system which can only cost you around 10 pesos per ride. The buses are not just reliable, but clean and on-time, as well. You can also indulge in luxury bus lines like Bus One, costing a little over 14 pesos if you have more money to spend.

The bus system is so dependable that you can visit nearby cities like Tulum and Playa Del Carmen. There are available regional buses for you to use.

Peso and Dollars are both acceptable currencies

If you are traveling with dollars and plan not to change your money, you can still use dollars in the city. But pesos are the best currency that you can use in Cancun. You can get a great exchange rate if you use your debit card at the bank ATM. Take note that you should use ATMs located near a bank to avoid scams and phishing.

Internet is accessible

For those who cannot live without the internet, Cancun provides internet access. Exclusive resorts offer free wifi, as well as, Airbnbs and other decent hostels.

If you plan to go to places without hotspot coverage, you can buy a local sim card for just less than $3. You can use the local cellular service provider, TelCel, during your stay in Cancun. You can access your favorite social media like Twitter and Instagram anywhere you go.

Sidetrip to Isla Mujeres and Chichen Itze can make your trip more memorable

If you want to explore more about Mexico, you can embark on a side trip to Cancun's nearby places. It would be great if you did not miss Chichen Itza on your travel list. It is a pre-Columbian city showcasing the greatness of the Mayan civilization. You can reach the ruins after two hours away from Cancun if you are traveling by bus. Here you will see Mexico's most renowned temples and archaeological sites.

Another destination to visit is the Isla Mujeres. It is the perfect spot to escape the hustle and bustle of the city proper. To reach the area, you should take a 20-minute ferry ride. In this place, there are several water activities to choose from. You can try swimming with the dolphins, snorkel with whale sharks, and so much more.

'Hola' and 'gracias' can go a long way

Even if locals will not require you to speak in Spanish, knowing some phrases can make a huge difference. They would appreciate it if you tried to speak some useful phrases in Spanish. It will help you interact and connect with the locals even more.

Language can be a big barrier when traveling to another country. Tourists find it challenging to blend if the place they visit does not speak their language.

Cancun is one of the few exemptions where you need not speak the place's mother tongue. People in Cancun use English, and it would be a big relief for foreigners like you.