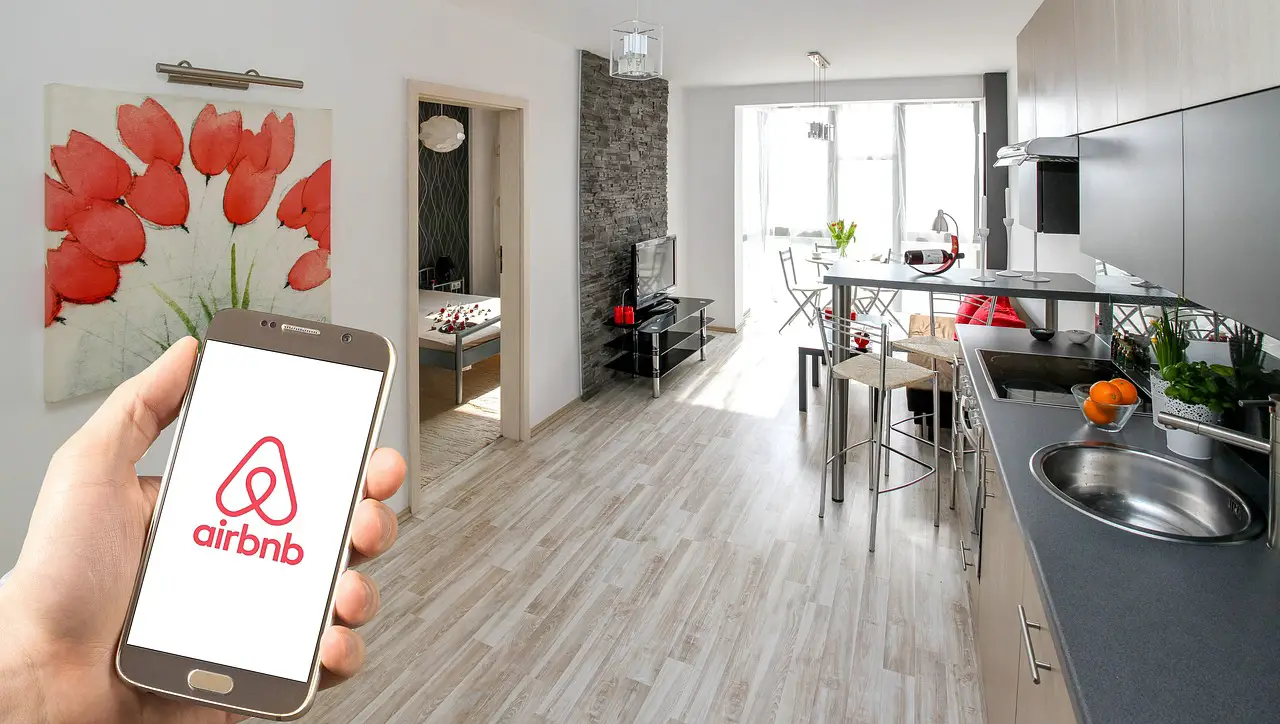 Wherever you may be, AirBnBs are always safe. And this rings true when you are in Cancun. As long as one practices precautions and does some research, he or she that stays in AirBnBs will always be safe. So, yes, AirBnBs in Cancun is safe.
We all know Cancun for its pristine white sand beaches. The city is also full of energy with its active nightlife.
Aside from these, Cancun has amazing resorts as well.
But for some, they would much rather prefer a different and authentic experience. This opens the doors to AirBnBs.
Much cheaper than hotels and resorts, AirBnB dwellings allow travelers to save money. Aside from that, travelers also get to have a homey feel while learning more about the city.
AirBnB Safety
This brings the question to the forefront.
Are AirBnBs in Cancun safe?
The answer would be a resounding yes.
Of course, just like anywhere else, one has always to practice precautions. And just like in any other destination, one has to do some research before coming over.
There are a few things to check and consider.
Is the property in a safe neighborhood? How are the reviews? What are the amenities that go along with the price that you pay?
With all of these in mind, you get the assurance of having a safe and enjoyable stay in the city.
Here, we talk about the many things that you can do. Also, by further reading, we allow you to have a fun and safe vacation to the city of Cancun.
All this while staying and lounging in one of the city's Airbnb properties.
The Safest Types of AirBnBs
There are different types of AirBnBs.
If you prefer a room with a shared living room, you can have it. Some properties allow you to rent the whole house.
And this is something you can decide for yourself.
The safest types are, of course, those that allow you to be able to lock your doors.
You may be able to share your kitchen or your living room. But the safest are those where you can lock your bedroom.
Also, it would be helpful if you check the protocols on how you enter the property.
For example, you come in late from partying outside. How do you get in? Do you have to ring the doorbell? Do you have to call the phone? Or are you just going to key in a code for you to enter the property?
The ideal property is that which allows you to come and go as you please. No matter what time of the day you go back, you don't have to call for anyone or wait for someone.
Always take precautions in this aspect when choosing the property to rent.
The Choice of Neighborhoods
Just like any other destination everywhere, there are safe neighborhoods. And then, there are dangerous neighborhoods.
You would find that the latter are neighborhoods with a higher crime rate than other areas in the city.
If you are going to go for AirBnB in Cancun, stick to the areas near the hotels and resorts.
These areas would be a bit safer than the others.
Of course, there are petty crimes here.
When you are near resorts, you are in touristy areas. And touristy areas have their levels of crimes as well.
These can be petty crimes like pickpocketing, for example. But there is nothing a good precautionary measure cannot fix.
But going back to safer neighborhoods in Cancun, here are a few of them.
You may want to check out the property if they are near these places. If they are, you should highly consider renting them for your vacation.
First up is Punta Cancun. Then, we also have Punta Nizuc and El Centro. El Centro is also popular in the Downtown area.
Aside from these places, it would also be worth checking out Isla Dorada, Punta Sam, and Zona Hotelera.
Playa del Carme, Puerto Morelos, and Isla Mujeres are also great options. And finally, there is Cozumel.
If the property is in any of these areas, you are sure to feel safer. You should check these properties out.
It should also be useful if you source some information from friends and colleagues. This should be useful, especially for those who have been to Cancun.
Where did your friends stay? How was the area?
These people who have been to Cancun in the past would be able to give you a hint. They should give you an idea of the places to go to and the places to avoid.
Filtering for your Safety
There are a few more considerations you have to look into to feel safer in your AirBnB property.
These aspects involve building codes as well as amenities.
For example, is the property you're renting equipped with a smoke alarm? How about filtering for carbon monoxide?
When renting the property, will you have your bathroom?
These are added considerations for you to check out. Before deciding on the property to rent for your vacation, make sure they have these.
Also, note that a lot of tourists find the water in Cancun to be a bit different.
It is different in a way that, at times, it can cause indigestion.
Well, most of the water in the city is actually safe to drink. But the water in Cancun perhaps has minerals in it which make all the difference.
If the property has water filters, that would be a good option.
Or will the property provide you with bottled water as well?
If they are, then you should consider renting it out. That would be a great alternative to tap water.
Now, some properties do not list the water options on their ads.
If they are not listed, you can always reach out and ask. Do they have other alternatives to tap water?
Do they have a freezer so you can have ice in your drinks? If they have a freezer, how about an ice cube tray?
Now, these may sound like minor considerations. But when you look at it, when you have an ice cube tray, you would be able to make your ice cubes. This is without using the water from the tap.
Because at the end of the day, your safety remains the greatest consideration.
You are in Cancun for the holidays. You should be enjoying and not worrying about some upset stomach.
What should I look for in a safe AirBnB?
There are a lot of considerations in making sure to have a safer AirBnB experience. For some, it may include choosing the perfect host. Or it's the neighborhood the property is in. Some look at cancellation rates or even reviews. Others even consider the host's gender.
When it comes to safety, we all have different takes on the word.
The word "safe" may be subjective. One area may not be safe for others. For some, it may already be safe.
For varying types of travelers, there are different definitions of the word "safe."
But when it comes to AirBnB properties, there are consistent considerations.
Here they are.
The Perfect Host
Choosing the perfect AirBnB host is essential for many.
The most dangerous thing that could happen to you is encountering a dangerous person.
We know hotel and resort staff are already screened by Management before they even get hired.
And a traveler would always be confident that he is safe in the hands of these hotel and resort staff.
But when it comes to AirBnB rentals, we do so little research on the hosts. And this is where most mistakes come from.
For you to feel safer, you can check out the host. You may feel comfortable and safer if you find that the host has multiple reviews from a wide array of people.
And be careful when reading reviews.
Some hosts that are new to the market may ask friends and family members to leave reviews.
Skim through all of these reviews. You have to make sure that the reviews come from different types of people.
If they all have the same last names, they may be family members trying to boost the ratings.
Since 2013, AirBnB already has a Verified Identification Program.
When you have a verified host, it means that they confirmed their identity online. This can be done by providing AirBnB with a government-issued ID. Such an ID should match their profiles online.
This would be able to protect you as well.
At least, with a verified host, you would know who your host is.
Now, there are verified hosts, and then there are Superhosts.
These Superhosts ensure you have an amazing stay ahead of you. Superhosts have at least 4.8 stars out of 5 overall. Superhosts also have less than 1% cancellation rates. Plus, they make sure to maintain a response rate within 24 hours of 90%.
This assures you of a responsive host. The Superhost is also expected to be very helpful, especially when you need them. And they always go the extra mile to help you out with whatever concerns you have.
For a few others, the gender of the host may also be an important factor.
Some feel safe with a female host. Some are okay with any gender at all.
If you are a female traveling to Cancun solo, you may want to consider a female host as well. Not, this would not be applicable to all travelers.
This is because, again, some feel safe and are comfortable with hosts of any gender.
But if it matters, check out the host's gender as well.
This should be for your peace of mind.
What are the other considerations when looking for the best AirBnBs in Cancun?
Aside from safety, there are a few more considerations to think about. One of these is that the property should have an air conditioning system installed. Wi-Fi is also another essential you should put at the top of your priorities.
Properties in AirBnB have a lot of amenities.
Some properties would have more amenities than others.
You see, in hotels and resorts, you can always have staff at your beck and call. But with AirBnB properties, this is a different story.
You only have the property all to yourself. And when the host finally leaves you, you're on your own. You then would have to make sure that you have all the amenities that you need.
For example, you need a property with a good air conditioning system.
Cancun can be hot most of the time. And because you are on holiday, it is actually expected that you spend most of your time outdoors.
You need a place where you can cool off from the hot sun. When you cool yourself regularly, would you feel well-rested and enjoy the rest of the holiday.
Another amenity you should watch out for is Wi-Fi.
It may be because of the prospect of being able to connect to everyone right away. But Wi-Fi somehow gives travelers a sense of security.
When you need to connect to family and friends, you wouldn't have a problem as long as you have Wi-Fi.
Not only that, but if you need to contact an ambulance or the police, you have Wi-Fi to help you out.
Because you see, vacations can get nasty for some travelers. And this can be because of a lot of reasons.
As such, it is always better to be safe.
And yes, there are a lot of ways to remain safe while on vacation. There are also a lot of ways to mitigate your risks while you are traveling.
You only have to remember that you need to do a lot of research.
Make sure the property is in a safe neighborhood. Ensure you have the amenities you need.
And finally, reach out to your host if you have questions or concerns.
It is only through reaching out that you would let the host know of your needs. When you reach out and talk to the host, you would also gauge your comfort level.
Are you comfortable with the person hosting you? You don't feel threatened at all?
Because at the end of the day, it is your safety that should be your priority.
It is when you feel safe that you would get to enjoy it. Now, go and bask in all the beautiful and pristine white beaches Cancun has to offer.