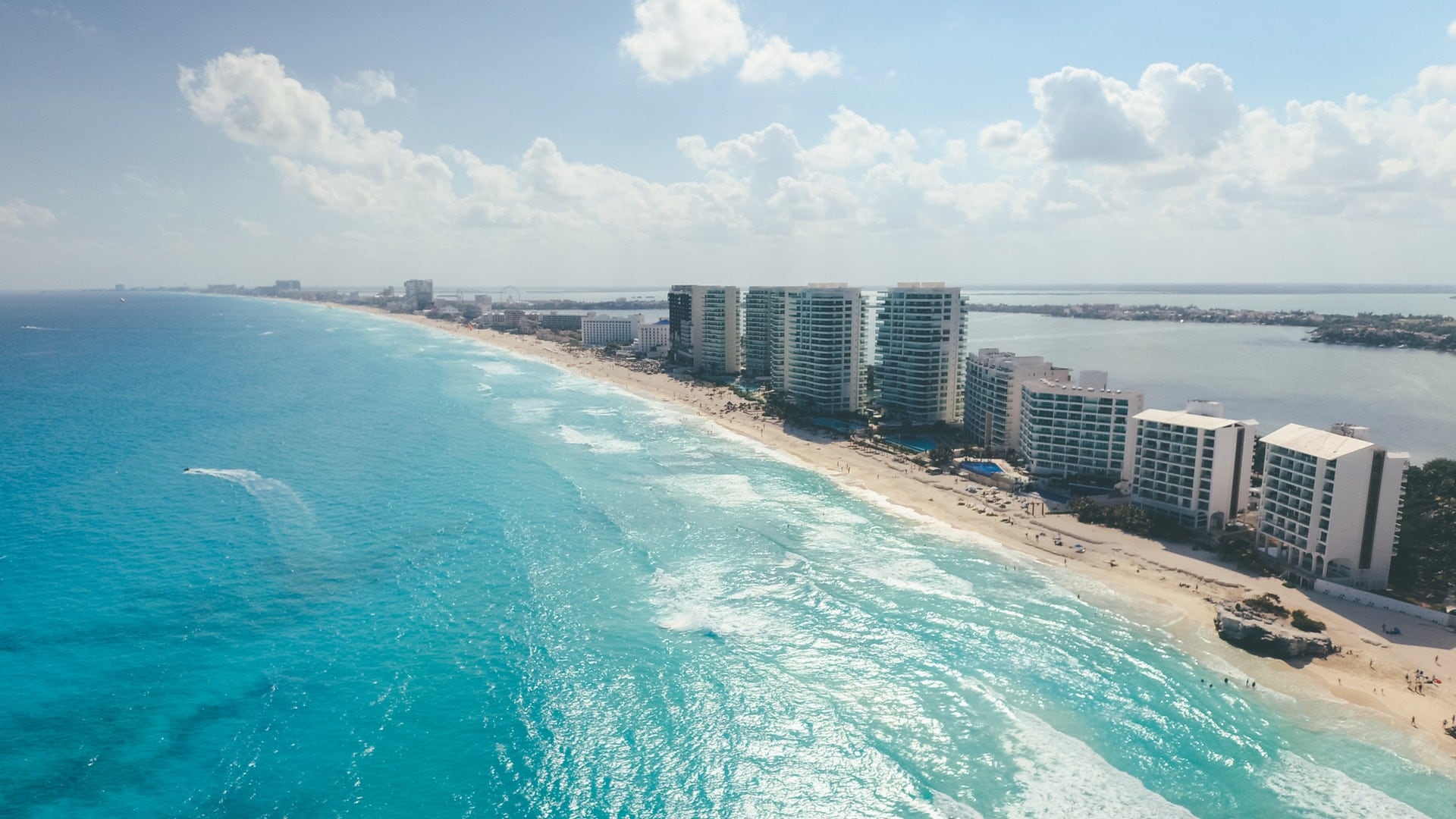 Cancun and Hawaii are both stunning places that you must spend time for a vacation. Cancun has impressive beaches, and Hawaii has better landscapes.
Cancun is better than Hawaii in terms of the overall vacation getaway. Choosing Cancun for a vacation allows you to experience varying Mexican culture. It is cheaper than Hawaii concerning food, accommodation, and distance to the US. Cancun is also very accessible, with plenty of available flights going from the US. These are the reasons why travelers prefer Cancun vs Hawaii.
Yet, we can never wholly ignore how beautiful and splendid islands in Hawaii are. It is significantly safe compared to Mexico, yet a lot more expensive on the downside. Arguably, there is more to do in Hawaii than in Cancun. In the aspect of variety, you can experience more variety in Cancun than in Hawaii.
There is much to be said why I prefer Cancun over Hawaii. So, read on while we compare further why Cancun is better for a vacation.
Is Cancun better than Hawaii?
Cancun, Mexico is preferable to Hawaii. Generally speaking, it will be more costly to go to Hawaii than Cancun. The distance, flight hours and activities are way cheaper in Cancun than in Hawaii. The activities and experiences are more diverse in Cancun compared to Hawaii, as well.
If we break down all these factors, you can see that Cancun is preferable to Hawaii.
Flight

Let's say that you are coming from the United States. The distance between the US and Cancun and the US and Hawaii will indeed affect your decision. Going to Hawaii will cost you $900 while more during the summer if you come from NYC.

When you go to Cancun with the same place of departure, it will be around $600. Another, when you book your flight from NYC to Hawaii, you have no other option but to choose a connecting flight. While in Cancun, non-stop flights from New York to Mexico are available.

Budget

Your money is one of the most crucial factors when deciding between Cancun and Hawaii. Mexico is popular among tourists for its all-in-one travel packages. Plenty of Cancun resorts offer packages that include meals, accommodation, and land transfers. You might want to consider Cancun if you want a hassle-free but a cheaper vacation.

Yet, in Hawaii, they also have all-inclusive packages at a higher price tag. You can spend as much as $4000 in Hana, Maui when you choose to stay there. Unlike in Cancun, spending $2000 is enough. Another, there are more semi-inclusive packages in Hawaii than all-inclusive. You might factor this in when deciding, as well.

Time

Most of you do not want to spend more time on the airplane. So, let's consider how far each destination from the US is. If you are coming from Los Angeles and going to Hawaii, it will take 6 hours. If it's from New York, a more extended flight hour is needed, around 12 hours. But in Cancun, the plane ride from New York is 4 hours, and from Los Angeles, 5 hours.

Yet, Hawaii is still a beautiful vacation destination that most of us would want to visit. You cannot afford to miss out on the ultimate 'aloha' experience in this part of the Pacific.
So, what makes your visit and experience Hawaii, as well?
Why is Hawaii the best place for vacation?
Hawaii is named one of the US travellers' most desired destinations. Based on the report released by Travel Leaders Group in the US. The place is second on the best list of US travel destinations after Florida and California. It made it to the top when they factored in sightseeing tours and luxury accommodations.
Let us know why Hawaii is the best place for a vacation.
Stunning Beaches

Of course, it is undebatable, Hawaii has the most stunning beaches compared to the rest of the world. It even has six famous islands which you can choose from. They are the Kauai, Oahu, Molokai, Lanai, Maui and the island of Hawai. These islands are filled with beauty and vibrancy that you do not want to miss. You will be immersed in the world's natural wonder when you visit Hawaii.

Waterfalls

Hawaii is not only about beaches and sand. It has waterfalls as well. Aside from the sea, you can experience the tropical experience of seeing its falls. When you trek going to the falls, you will see tropical vegetation like coconuts and bananas.

Activities

Hawaii has a lot of leisure activities to offer. It has six beautiful significant islands, and each has unique activities in store for you. Oahu is the most-sought after the island in Hawaii. Usually referred to as The Gathering Place where most people used to book their stay. It has many sights to explore, like the infamous Waikiki, North Shore beaches and Pearl Harbor.

Next is the Island of Hawaii, which is often called The Big Island, the biggest one in Hawaii. It is rich in Hawaii's cultural heritage and home to three active volcanoes in the area.

Then, there is Maui with snorkelling activities and whale watching waiting for you. You can play golf, water sports and plenty of sightseeing activities on the island. You can find in Maui the island of Lana'i and Moloka'i as well.

Don't forget to visit Kaua'i, where you can hike the Na Pali Coastline and experience Waimea Canyon. It is also home to the ancient taro fields connecting you to unique Hawaiian heritage.

Volcanoes

Hawaii is also geographically blessed. On the Big Island, you can find the world's famous Kilauea volcano. Haleakala is in Maui and Diamond Head in Oahu. They all present tourists with adventure and beautiful landscapes that you cannot miss.

Indeed, Hawaii is an exciting place to visit. It offers a variety of natural wonders that most of us want to experience. The six major islands are reasons enough not to get bored when visiting.

The Aloha vibe is alive in all these islands, making your stay exciting and superb success. Yet, why we still prefer Cancun over Hawaii?
Is Cancun the right vacation spot?
Cancun is one of the favourite destinations in Mexico. It is the top vacation spot in Latin America. Likewise, it ranked 35th out of 100th travel spots in the world based on Euromonitor data. With this recognition, there is no doubt that Cancun is the right vacation spot on the globe.
Well, we highlight how beautiful Cancun here:
Cultural Heritage

The heart of the Mexican Caribbean is considered Cancun. Year after year, more tourists visit the Yucatan Peninsula to get a sight of gorgeous beaches. Aside from destination, Cancun can transport you back to the rich Mexican heritage.

The Mayan period kept the peninsula busy and vibrant. Trade, religion and culture were often the pictures of Yucatan. Until now, the area is well-preserved and walking during the Mayan period is straightforward.

You can visit the Chichen Itza Maya Ruins, one of the most beautiful ruins in Mexico. It made to the UNESCO World Heritage Site list as well.

Unparalleled beauty of beaches

Yet, Cancun is more than just a cultural site. It will also take you to the unparalleled beauty of sand and beaches. The long stretch of the Cancun coastline means endless opportunities to have fun.

If Hawaii has the six major islands, Cancun has Tortugas Beach, Las Perlas Tulum, and Mamitas. It is easy to seek adventure and beach hopping in Cancun as well.

Delectable Mexican Cuisine

Of course, you don't want to miss the excellent Mexican cuisine. It is one of the highlights when visiting this part of Mexico. You can choose traditional food or cutting edge five-star calibre food offerings. The restaurants here cater to all your palate needs. For delicious street food, you can head over to Ciudad Cancun with endless Mexican dishes.

Superb Accommodations

A crucial factor in every traveller's list, accommodations in Cancun are excellent. You can find varying but outstanding hotels when you stay in the Hotel Zone or 'Zona Hotelera. In this part of Cancun, the best resorts and beaches are easy to find.
Is it safe to go off the resort in Cancun?
One thing that makes you think twice about visiting Cancun is safety. Of course, Hawaii is better when it comes to safety. You will feel safe in Hawaii than in Mexico.
In general, Cancun is a relatively safe town to visit. Cancun is not part of the US' list of Most Dangerous Cities in Mexico. It is even safe to go off the resort in Cancun. Resorts and luxury accommodations provide Cancun tourists with the safest trip possible.
Compared to other cities in Mexico, Cancun is safer. Yet, it may not be the same as Hawaii, where locals are friendly and polite. There still some troublesome areas where you can encounter unfriendly people.
In any part of the world, it is essential to practice safety measures. Public spaces in Mexico still requires you to make the extra effort when it comes to your safety. Do not wear fancy jewelry, and you must leave valuables at the comfort of your hotel. Do not flash a lot of cash when buying. You might get noticed by bad guys. Always be observant and keep a low profile when you go off-resort in Cancun.
When you keep this all in mind, travelling in Cancun is fun and satisfying overall.
What are the dangers in Hawaii?
Hawaii is the safest place to visit. Yes, it is safer than Cancun. Many visitors would rate it as one of the most beautiful, safe and secure destinations to travel to. Yet, even when you are in the land of paradise, precautions should be practiced at all times to avoid dangers.
Lesser dangers in Hawaii is compared to other cities. There is a meagre crime rate in Hawaii, and you will still feel safe visiting. It is practicing record-breaking low crime rates even in the past. Yet, Hawaii is not the perfect place to be safe. You might encounter danger in the ocean or even in a pedestrian crossing.
It is crucial to know the safety tips when in the pedestrian lane. The Walk Wise Hawaii will provide you with smart pedestrian and safety rules. Always be mindful of these rules. They will keep you whole.
Then, there are the ocean safety rules. We are all aware that people can die from drowning. Hawaii's tourism industry emphasizes ocean safety to keep tourists from getting drenched. Always keep in mind these rules, as well.
All in all, Hawaii is very safe for tourists. You can travel freely without worrying too much. Again, it may be much safer than Cancun as Mexico has a history of unsafe travels.
Cancun and Hawaii may be the top tropical travel destinations. They have their characteristics and attractiveness that many tourists want to explore. Yet, based on our comparison Cancun outdid Hawaii. Not that we are saying that Hawaii is not preferable. But in the overall and holistic travel experience, Cancun is the better choice for a vacation.
Hawaii can provide you with incredible scenery, landscape, safety and untainted beauty. The place is filled with natural charm and uniqueness as well. The aloha spirit and the lifestyle of locals is a truly tropical experience.
On the other side, Cancun offers you cultural landmarks and cuisine that are hard to ignore. You can include diversity, low-cost travel, and close distance to the United States. Cancun is the best vacation spot to travel to in the future.