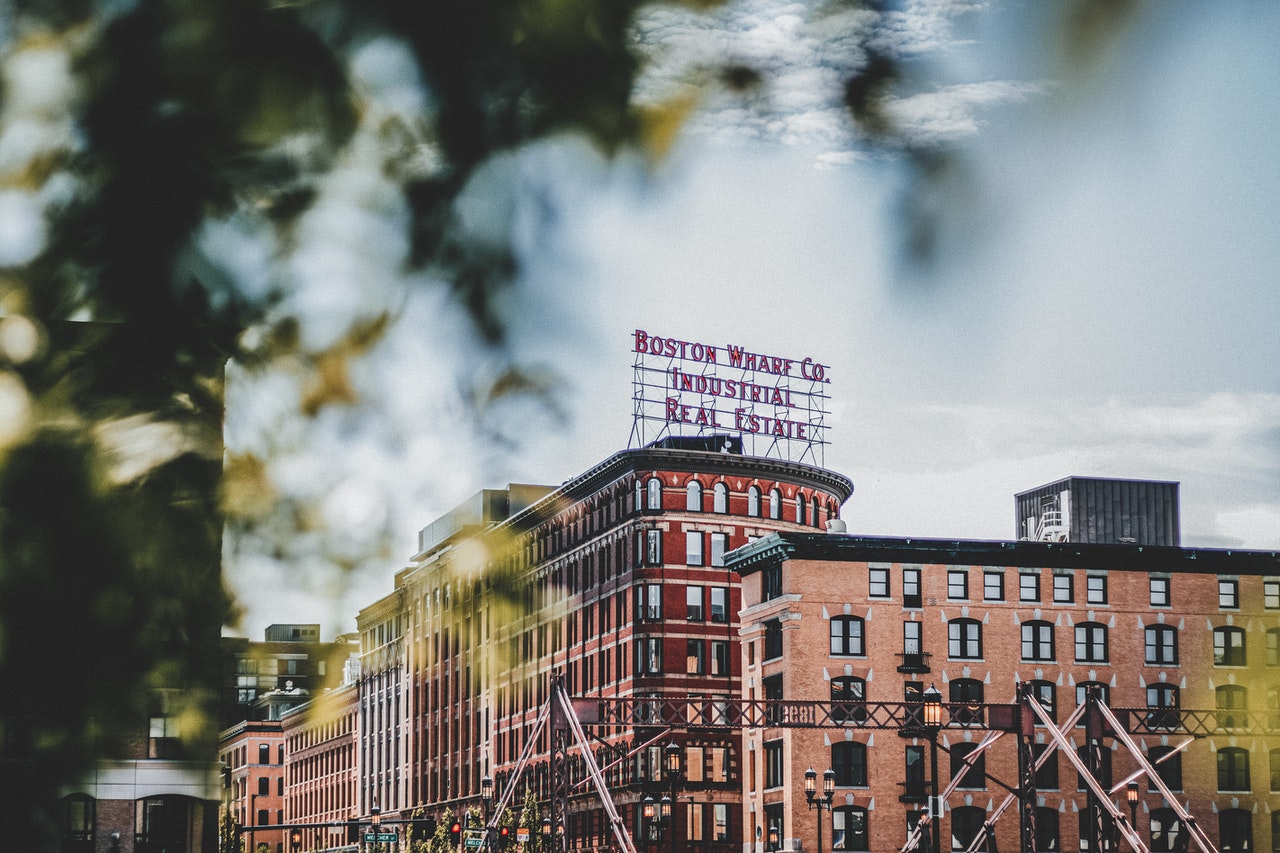 Boston and Philadelphia are comparable. They are both East Coast cities founded by strong history and patriotic spirit. Both are great spots with a lot of landscape and landmarks to boast about. Boston and Philly have fantastic water and mountains to offer. You can have incredible experiences in boh cities without getting bored.
They offer you exciting culture and history that are educational and worth learning. You can enjoy good music, premium education, decent transportation, and art from both.
Food is also something to look forward to when living in these cities. You cannot go wrong with food in Boston and Philly. Boston is famous for its clam chowder and baked beans, while Philly is proud of cheesesteaks.
Outside of chowder and cheesesteaks, they still have excellent selections of food. Both have stellar ethnic-inspired dishes and top-rated restaurants worth trying, as well.
However, in the aspect of living situation, one city will stand out. Many would agree that living in Boston is more expensive than Philly. Housing prices are skyrocketing in Boston than the other. It is almost double the cost compared to Philadelphia.
You are most likely to own a house in Philly than in Boston. Data suggests that 54% of homes in Philly are owner-occupied while only 34% in Boston. Most percentages of city dwellers in Boston are renters than owners. Owning a property in Philly is more affordable than in Boston. You can have a house worth $185,000 in Philly, while you need $640,000 in Boston.
Even though both can offer you great food choices, food in Philly is cheaper than in Boston. The mid and low-end food in Philly is more affordable than in Boston. In the aspect of high-end food scenes, both are comparable. There is much diversity in food in Philadelphia, as well.
However, parks and bigger space are more available in Boston than in Philly. Philly is more prominent than Boston in terms of geography. Yet, Philadelphia is more on the residential area than park space. In the aspect of walk score, bike score, and transit score, Boston is preferable.
People are more excellent in Philly than in Boston, on the other side. You can build more friendships in Philadelphia than the other. Bostonians may be more educated and sharper, but they are less friendly. It is like choosing between niceness and charm against efficiency.
In general, if you want to have an affordable kind of living, the best place to live in is Philadelphia than Boston. The food and housing expenses are better and cheaper in Philly vs. Boston. You have a better opportunity to own a house in Philadelphia, making it a better place to live in.
What city is bigger, Boston or Philadelphia?
Compared to Boston, Philadelphia City is bigger. Philly city is bigger than Boston in both population and landmass. Boston has 89.63 sq miles, while Philadelphia is 142.6 sq miles bigger than Boston.
There are more people in Philadelphia than in Boston, as well. It is because of the growing residential development in Philadelphia compared to Boston.
People are more likely to choose Philadelphia because of more affordable house prices. Houses in Philly are more significant compared to when buying a property in Boston.
The neighborhood in Philadelphia is divided into large sections. It includes North, Northeast, South, Southwest, West, and Northwest. These divisions are vast areas of land with boroughs, townships, and communities.
Boston, being a smaller city compared to Philadelphia, has its neighborhood. It has 23 communities, including Financial District, Government Center, South Boston, among others. It also has small commercial areas that significantly boost the city's economy.
Even though Boston is smaller, it still has a lot to offer. Boston is the most populous city in New England and considered a metropolitan city, as well. It is the oldest municipality in the United States with a colorful past and history.
It is home to several events in the U.S. relative to American Revolution. Boston had seen the Boston Massacre, the Boston Tea Party, and Bunker Hill's Battle, among others.
It is a crucial port in America after its independence from British rule.
Boston continues to be an important port and manufacturing hub of the United States. It caters to premium universities and considers both education and cultural center.
Philadelphia, on the other side, shares a common history with Boston. Of course, it is much larger than Boston. It is the largest city in the state of Pennsylvania and the sixth most populated, too. It is a historical city as well.
It also witnessed the critical events of the American Revolution. Philly was the meeting place of the Founding Fathers of America.
This event led to the declaration of independence of America.
Philadelphia and Boston differ in size, but both are significant in American history. They both catered for the critical events towards the achievement of American independence.
Is Boston older than Philadelphia?
Boston is older than Philadelphia. Its foundation was in 1630 by the Puritans from Great Britain. Boston is one of the oldest metropolitan cities, with almost 35.7% of its residences founded before 1940.
The said residences are strategically located in the historical core city of Boston. Thus, giving them historical significance in America. The neighborhood of Boston had seen significant events in the history of America. Thus, making it attractive among tourists. Over 20 million tourists visit the city due to its historical relevance.
On the other side, Philadelphia is also an ancient city of the United States, founded in 1682. It is significantly called "The City of Brotherly Love" because of its rich and colorful past. William Penn founded Philly in order of King Charles II's debt payment.
Philadelphia is also home to many historical sites.
It includes Independence Hall, Betsy Ross' House, and the Liberty Bell. All have relation to the gaining of America's independence.
What is the best part of Philadelphia to live in?
Since Philadelphia is a large city, it has a lot of neighborhoods to boast about. Each has something different to offer to tourists and even locals.
The City of Brotherly Love, Philadelphia has plenty of neighborhoods in its 136-square mile area. The divisions I mentioned earlier encompass townships and boroughs. it has many sites that can give you best place to live in Philly. Here is the best part of Philadelphia to live in today:
University City

The University City has an energetic university vibe. It is home to Drexel and the University of Pennsylvania, where you can see lots of arts and galleries. This neighborhood is also a cultural center, aside from being an educational center.

If you want to live in a city with much youthful and cultural scene, the University City is the place to be. You will not get bored in this city because it has excellent bars and restos, as well.

Washington Square West

If diversity is what you are looking for, Washington Square West is the place to be. It is the most diverse neighborhood in the city of Philadelphia. You can have everything you want in this city. It has a large LGBTQ population and great public parks, as well.

It has great green space in Washington Square Park with lots of sidewalks and benches. Washington Square West also offers excellent date-night restaurants, which you will appreciate.

Old City

Being one of the oldest cities in the United States, the Old City neighborhood has the most colorful past. You will be immersed in America's history when you chose to visit this city.

It has plenty of restaurants and a colorful food scene. It is also the host of the yearly Old City East, where locals love to experience. You can grab and drink in the Independence Mall, have art walks on Fridays in the Old City.

Rittenhouse Square

Another neighborhood to love in Philly is Rittenhouse Square. It is a walkable, transit-friendly, and cyclist-friendly neighborhood. It is a livable city in Philly with lots of cafes and restaurants. The night scene is quite vibrant, too.
If you are a tourist, you won't find it hard to find accommodation in Rittenhouse Square. It has a large concentration of hotels that offer affordable rooms for your to choose from.
Philadephia offers you a great neighborhood with fantastic pop-culture. You will have an exciting life when you chose to live in this city.
Why is Boston the best place to live?
Boston is one of the oldest cities in the United States. It means the town already underwent massive development and has grown over time. Here are the reasons why Boston is the best place to live in:
Green and healthy spaces

If you are a fitness-inclined individual, Boston is the perfect city for you. The town has varied options to keep you in shape and fit. It has spaces for biking, walking, running, and other fitness activities. It is named as the top ten fittest cities in America, as well.

Interesting History

Boston is the city of firsts. The city constructed the first public park, first public school, and the first subway. Interestingly, you have a lot to discover in Boston when it comes to history. It founded all the firsts among other cities in America. You can always walk through memory lane when you chose to live in Boston.

Quality of Life

You can expect an exciting kind of living in Boston. It has a lot of things to offer to provide you the ideal life you want. The education center, cultural hub, historical significance, and public green spaces are present. All in all, they sum up to a high quality of living for every individual or even family.

City for learning

Most Bostonians are highly educated. It was the number 8th in the world as the Best Student Cities in 2017. You can expect that you will be encouraged to learn and be educated in the city of Boston, as well. It has more than 20 institutes for higher education, including Harvard, MIT, and Tufts.
Boston is the place to live if you want to grow significantly. It is ideal for fitness with massive parks and green spaces. It encouraged higher learning with a lot of learning institutions to choose from.
Is Boston safer than Philadelphia?
In the aspect of safety and security, Boston is safer than Philadelphia. Data suggest that the crime rate is higher in Philadelphia than in Boston.
The reason is that Philadelphia is a larger city compared to Boston. It is more populated, as well. The possibility of occurrence of crime is more substantial in Philly than in Boston as well.
Property crime and violent crime are higher in Philly than in Boston, as well. It has been reported that the Philly crime rate is ever increasing. On the bright side, the city's authority is trying to address the issue and improve peace and order.
There are neighborhoods in Philadelphia that are very safe, which you can choose to settle in. If you know which area to choose, you will still be safe in the city. As a whole, Philadelphia is preferable to Boston. You have more chances of getting a job and own a house, and have a better life in this city than in Boston.