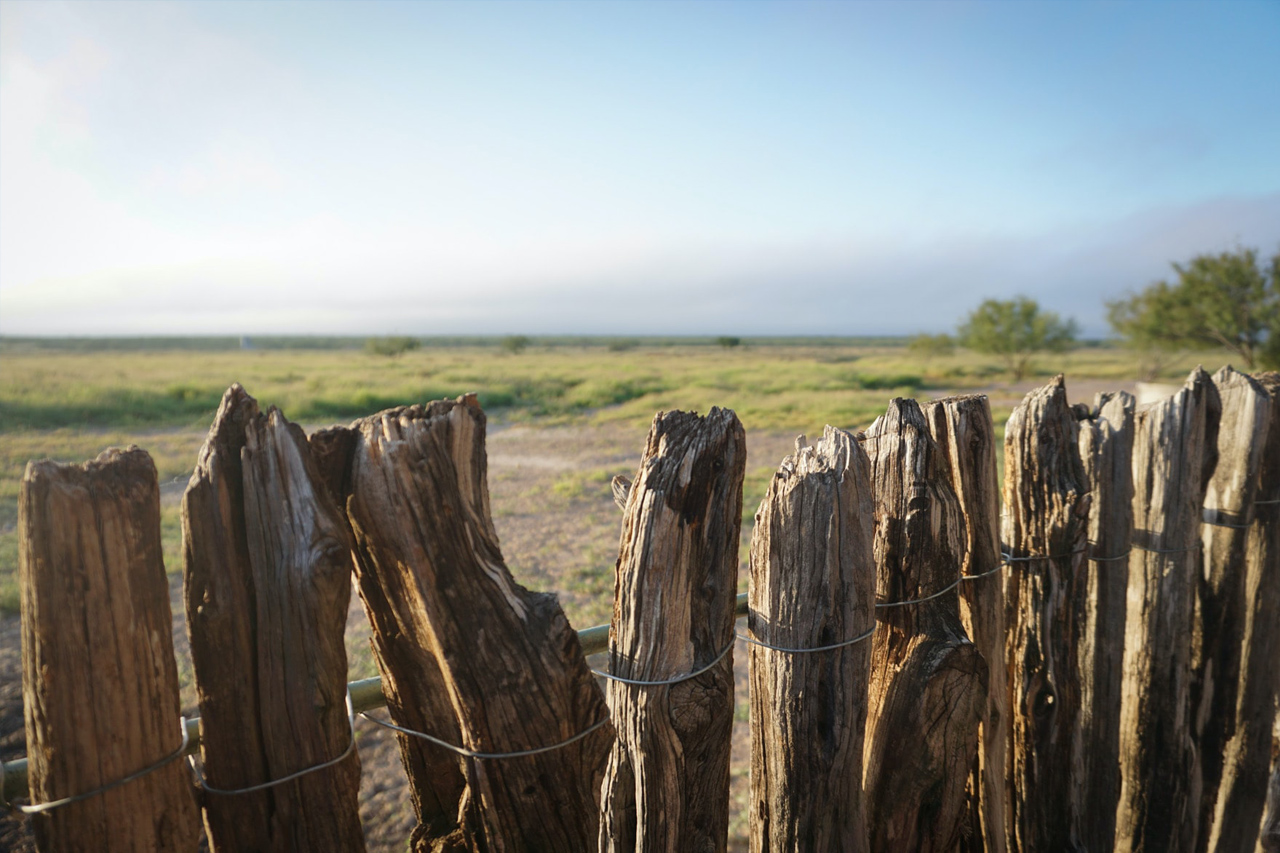 Do you want to know more about the way of life in Laredo, Texas? Well, you've come to the right place!
Laredo is a city in Texas established in 1755, lying on the banks of the Rio Grande River in South Texas. It lies approximately 200 miles inland from the Gulf of Mexico. With a population of 236,000, it is the tenth-largest city in Texas.
The city's economy primarily depends on international trade with Mexico, as it is an inland port on the United States-Mexico border. This area is also one of the least diverse cities in the United States due to its predominantly Hispanic and Latino population.
Locals affectionately refer to Laredo as "The City Under Seven Flags." Its thriving arts, culture, and nightlife make it a desirable area.
Like any other city, it has both pros and cons to it. Continue reading this summary to determine if this location is appropriate for you.
Is Laredo a Good Place To Live In? – Big Metropolis With Small-town Vibe
The Good Side
Laredo's Social Scene Revolves Around Sports
Living in the city, you will discover that Laredo features teams competing at the lower league level in every sport.
The Border Olympics Men's Collegiate Golf Tournament is the nation's oldest collegiate golf tournament. It is a meeting of student-athletes from Texas universities, colleges, and even high schools (and, today, athletes from neighboring U.S. states) and Mexico, which is a significant event in the city.
It began in 1932 as a track and field competition and has since expanded to include golf, basketball, baseball, softball, tennis, soccer, and most recently, volleyball. It is still a tradition for the Border Olympics to take place every year around the same time as Texas Independence Day.
This town also has a brand new baseball team and a spectacular stadium.
Since 2012, the American Association of Independent Professional Baseball team, the Laredo Lemurs, have made the mission-styled Uni-Trade Stadium in Laredo, Texas, their home field.
Aside from being a site for soccer matches, professional women's football games, and concerts, the stadium is also well-known for its yearly celebration of4th of July, which includes a fireworks display.
The City Is a Natural Mecca for Real Mexican Cuisine
Due to its proximity to the border with Mexico, Laredo is a natural destination for anyone seeking real Southwestern and Mexican food.
The city is the only place where you can obtain authentic Mexican food prepared with care, following tradition, and with products sourced from the area.
The food in this area is the real deal with its closeness to Mexico and the region's rich traditions. With kekas (a cross between an empanada and a quesadilla), mole, chile Relleno, pozole, and other traditional dishes on the menu, you can't go wrong no matter what you eat or where you order it.
Try out some of these best local restaurants in Laredo when you make the area your permanent home.
Palenque Grill: Juan Francisco 'Pancho' Ochoa, a native Mexican and founder of the El Pollo Loco restaurant franchise, opened this establishment in 2005. This restaurant offers authentic Mexican appetizers, beef, and seafood mains. Its cozy bar is the ideal place to enjoy a couple of margaritas.
El Capataz: This restaurant near Lake Casa Blanca blends South Mexican, Caribbean, South American, and Mediterranean cuisines. Behind its modest doors, El Capataz is a magnificent contemporary room merging hacienda-style rustic charm with stylish, modern accents.
Las Kekas: This restaurant offers traditional Mexican and Mayan cuisine at two Laredo locations, one near the airport and one downtown. It presents dishes in a cozy setting that feels like someone's home. Local magazine Sabor Laredo calls Las Kekas the best Mexican restaurant south of the border.
The Place Provides Abundant History
You will be well-versed in Laredo's rich history if you choose to reside in the city.
Here, you will find several museums. The Villa Antigua, Border Heritage Museum, is one of Laredo's most popular tourist attractions. It is set in a vast, fully restored early-20th-century brick mansion.
The Webb County Heritage Foundation operates the museum, focusing on border culture, art, industry, and history.
Within the San Agustin de Laredo Historic District, you will also find the ancient Laredo community, remnants such as the Capitol of the Republic of the Rio Grande, and 18th-century structures.
The neighborhood is undertaking a sizeable historical preservation project called Villa Antigua to boost cultural tourism.
The Casa Ortiz, the oldest continuously occupied residence in Texas, is also found in Laredo.
Casa Ortiz, built-in 1830, is a treasured element of the Historical Center of Laredo and was designated a Texas Historic Landmark in 1964.
The history of this residence is pretty intriguing. It has served as a venue for family and friends to congregate and for political gatherings. It's also thought to have been the site of gunfights with Native Americans and a Catholic clergy shelter.
Public tours are offered without charge if you want to come to see this unique structure and learn more about its rich history.
It's Peaceful Here
When compared to other cities, Laredo is relatively calm and unhurried. Although it is expanding, it maintains the atmosphere of a relatively small city, which will likely continue to be the situation for several years.
This city is perfect for you if tranquility is one of the most important factors you consider when looking for a new location to call home.
The Bad Side
Laredo Is an Extremely Hot Area To Live
In the south Texas summers, things tend to get rather hot, as you can assume they would.
The three most pleasant months in Laredo are November, March, and February, with temperatures between 70° to 85°. August is the hottest month in this city, with an average high temperature of 99.5°, making it one of the scorching locations in Texas.
Occasionally, however, it snows. Yes, you got that exactly right. December and January nights in the city drop to between 40 and 50 °F, which is quite chilly by Texas standards. At the same time, July and June are the months with the highest average humidity in the city.
If you aren't sure how you feel about the climate in this city, you should give it some thought before deciding to move here to live.
The City Is Lacking in Diversity
Laredo is an integral component of the Laredo–Nuevo Laredo Metropolitan Area, which is home to an estimated population of 636,516 people.
With a population of 95.6% Hispanic or Latino, the city is one of the cities in the United States with the least amount of racial and ethnic diversity.
Even though there is not necessarily anything wrong with this, if you would rather live in a place with a diverse population where you can gain exposure to a variety of people, languages, and cultures, then you should go elsewhere than this city.
It Is Quite Unsafe Here
The city of Laredo, which lie in the state of Texas, has a safety rating of only 19, which places it among the most hazardous towns in the United States.
The crime rate in this area is higher than the national average but lower than the Texas average. Most crimes in the city involve property damage, while violent crimes come in a close second.
The violent crime rate in this metropolis is 26.2, which is higher than the national average of 22.7. On the other hand, the number of property crimes is 48.7, which is also more remarkable than the national average of 35.4.
There is a one in thirty-five probability that a person in Laredo will become a victim of any criminal activity, which is quite a high risk.
Despite this, the border patrol has made it far safer throughout the last few years than other cities.
Living here, you need to make sure that your belongings are covered by insurance and stay away from going around alone, especially at night.
What Is the Cost of Living in Laredo? – An Expensive but Worthwhile City
The Good Side
The City Is Quite Economical
Laredo's cost of living is 14% less than the state average and 20% less than the national average.
The cost of everything, including medical treatment, is lower in this city, even though some regions in the state and the nation can be more than others.
The cost of housing is typically the primary expense for most households, and most homes in Laredo have transport costs that are greater than the national average because most residents here use vehicles.
Living in this city will increase your energy bills during the summer months due to the hot temperature.
The Bad Side
Laredo Has High Housing Costs
Both renters and homeowners in Laredo, Texas, experience the highest housing cost compared to any other large city in the state.
In this city, approximately 63% of residents own their own homes, and most use mortgages to finance the purchase of dwellings.
For the previous year, the importance of homes in this city has increased by 13.8%. Here, the average cost of a house is $187,981, while the average monthly rent is approximately $930. This value considers the seasons and only looks at homes in the middle price range.
It is undoubtedly true that the residences are overpriced. Most developers are taking advantage of the local economy and what individuals can afford.
The primary reason for this is that there is a lack of competition in the market. It is why developers are setting high prices for the property.
Why Work in Laredo? – A City With a Growing Economy
The Good Side
Laredo Has Numerous Employment Alternatives
The city has developed an atmosphere that is friendly to business, which has created job opportunities.
Laredo's unemployment rate is approximately 3.8%, slightly lower than the national and state averages. The average resident salary was $30,998, marginally more than the national average.
Corporate services and life sciences, which contribute to the city's healthy economy and are engrained in logistics and transportation, complete the local business environment and provide a rounded commercial landscape.
Concentrix, FedEx Freight, H-E-B, International Bank of Commerce, and Laredo Medical Center are the largest employers in this area.
Laredo's role as the largest inland port in the United States makes it one of the city's principal sources of employment, along with the transportation industry. Together, these two industries employ more than a third of the local labor. Other significant employers include the government.
Also, the health care industry accounts for almost 15% of the region's employment. These sectors' current sizes result from industry and national economic trends and local expansion.
Aside from the industries mentioned earlier, the mining sector's contribution to employment is disproportionately substantial concerning the industry's overall size nationally.
Laredo is a place that you should put on your list of potential new residences if you are thinking about relocating to Texas and want to advance your professional career.
The Bad Side
The City Offers Lesser Pay
Historically, Laredo inhabitants' incomes have been approximately 30% below the state average.
The typical annual income of a resident in this city is $15,127, which is significantly less than the average yearly income in the United States, which is $28,555.
On the other side, the annual median household income of people in this area is $39,408, which is also significantly lower than the average yearly household income in the United States, which is $53,482.
This disparity in residents' payments is due to their lower education levels. Only 18% in this area have achieved this level of education. It is lower compared to the approximately 30% of people across the country who hold a bachelor's degree or above.
Laredo, Texas, is a medium-sized city in the state. It has something for everyone, which is why it's a great place to live.
However, similar to the problems in any other city, it has some of its own. Ultimately, deciding whether to make this city your new residence is entirely up to you.