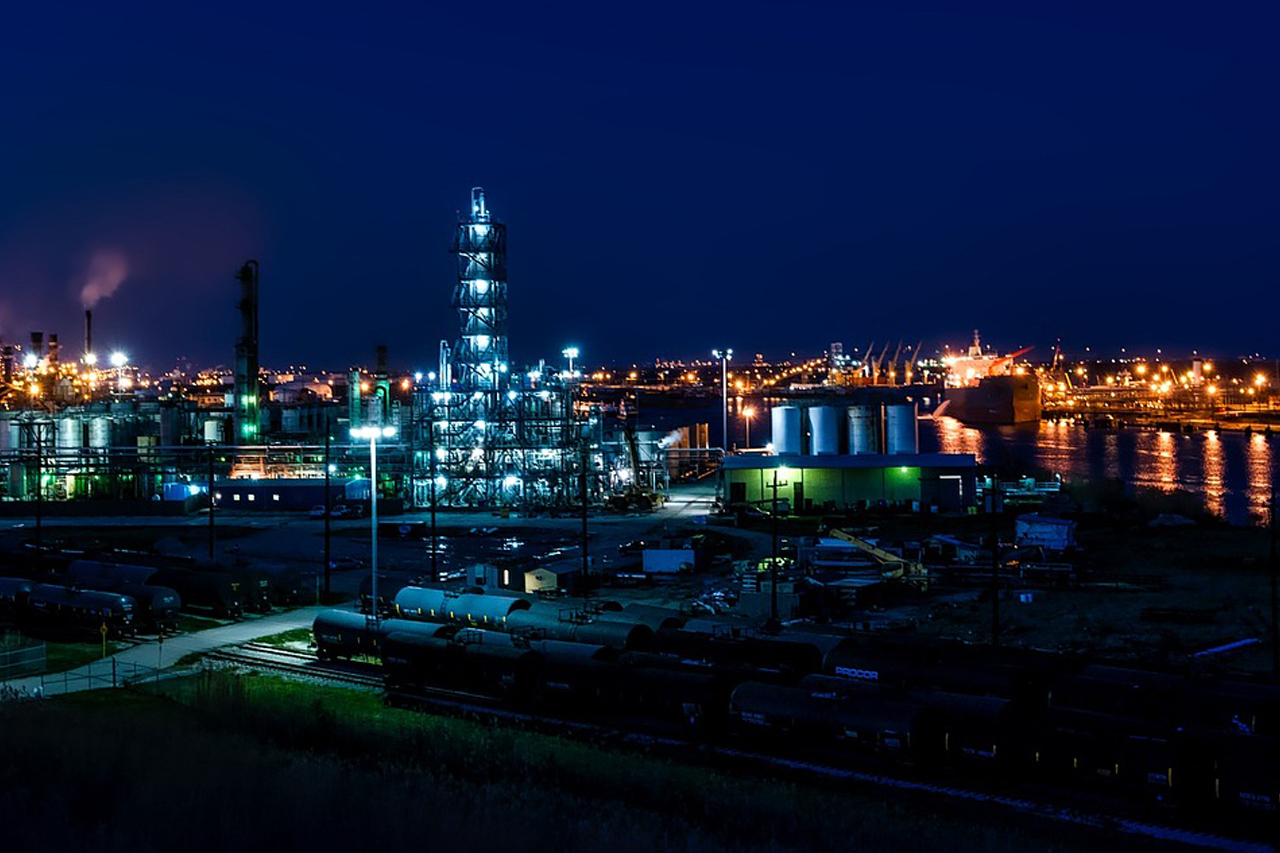 People consider Texas a paradise. Home to the famous Texan barbeque and the best Tex-Mex cuisine, its iconic food and top spot makes it one of the best in America.
Also, they say everything is bigger in this city with lots of fun things to do, particularly for the elderly who want to enjoy their retirement.
The seniors will appreciate that this metropolitan area offers a variety of outdoor activities such as galleries, museums, celebrations, food hubs, and plenty of recreational opportunities.
So, this is the page for you if you are a senior looking for great entertainment and leisure time during the week or on weekends.
We have selected the best places and events that every older adult will enjoy and appreciate while visiting this famous location.
1. San Antonio River Walk
The San Antonio River Walk is at the top of our list. This location is among the top attraction in the state of Texas.
San Antonio native Robert Hugman designed the River Walk, which now curves and coils under bridges as two parallel pavements lined with shops and eateries linking the major tourist attractions.
Everyone, especially the elderly, will enjoy the variety of restaurants and shops and the World Heritage Site, including the Alamo.
The main draw of this location is its river parade, in which beautifully decorated floats will stream down the boat and display their incredible concepts. While strolling, you may also come across royal courts and candidates who will greet you with a warm smile.
Because of its year-round events, the San Antonio River Walk is ideal for everyone.
2. The Alamo
The elderly should also visit the Alamo in San Antonio when visiting Texas. This place is one of America's most famous landmarks, where you can see the Long Barrack Museum, the Wall of History, and much more. This location dramatically contributes to history, and everyone will enjoy the attractions.
Another cool thing to look forward to here, especially in the spring, is the lovely garden surrounding the area. I am sure the elderly will enjoy strolling around and learning about the historical remnants and stories that might pique your elder's interest.
Also, while admission to the Alamo Church tour is unquestionably free, going in with a senior, you can at least alleviate the agony of waiting in line by making reservations ahead of time for everyone's convenience.
After the church, go to the Alamo exhibit to see the world's most impressive artifacts. See the 18-pounder cannon on display with the statues of heroes inside the area.
3. Space Center Houston
The Space Center Houston offers space travel, interactive exhibits, tours, and special education. This Texan senior hotspot is another location that is well worth a stop if you are in the state. The space station will give you a glimpse of the US space era and give you an unforgettable adventure without ever leaving the station.
The elderly will appreciate that this location is suitable for people of all ages, and they will never feel excluded. Even better for the elderly, they can occasionally have lunch here and sit with a real astronaut. There are also interesting exhibits and artifacts here that you will not find at other space centers in the country.
In addition, you can visit the famous Star Wars exhibit and admire the Apollo 17 Command Module and a full-size Skylab Training Module in their starship gallery. You can also reserve your tickets online to avoid long lines.
4. Downtown Dallas
Downtown Dallas, Texas, is yet another senior hotspot. This location is one of the finest for having arts and historic districts.
Older people interested in history will enjoy visiting Dealey Plaza and the JFK assassination sniper nest. In addition, the Geo Deck at the Reunion Tower, located in downtown Dallas's heart, provides a better view of the entire city.
Another advantage of strolling around Dallas' city center for seniors is the abundance of galleries, stores, restaurants, and even entertainment venues. It also exemplifies authentic Texas culture in general.
Another advantage for seniors is that the city has an Efrog, an electric vehicle that will drive you around the area. It also shows you the famous places in downtown Dallas without tiring you out walking around.
You can join a one-hour tour of the venue at your leisure. You need to pay to go around downtown, but the shuttle service is free, and drivers also accept tips.
5. Galveston Moody Gardens
The Moody's Garden is yet another attraction for people of all ages, and the elderly will enjoy exploring it even more. Located in Galveston, Texas, this area is famous for its iconic blue pyramid façade, with a 12-story building that houses 10,000 marine creatures in its massive aquarium.
After walking around the aquarium, you can go to the rainforest pyramid and admire all the garden items. The lush landscaping inside contains over 1,000 varied species of exotic plants. Monkeys, birds, reptiles, river otters, and other amazing animals exist.
The pyramid of discovery is the best asset seniors will undoubtedly enjoy. This area has a fun-filled adventure with a 4D motion simulator ride, SPEED: Science in Motion, and various traveling exhibits.
In addition, the elderly will be able to relax at the fully functional waterpark, Palm Beach, which features a beach made of sand from Galveston Bay.
6. Natural Bridge Cavern
Seniors should go to San Antonio's top tourist attraction, the natural bridge cavern. This spot is the world's most extensive commercial cavern system, with over 60-foot natural limestone bridge. Aside from being a beautiful venue, it is also an excellent place for outdoor activities.
The elderly will want to participate in the cavern tours and can choose whatever package they want. The management makes available a Lantern Tour, the original and popular Discovery Tour, the Hidden Passages Tour, and even Adventure Tours.
Following the cave tour, seniors can take advantage of the other amenities, such as witnessing the Bracken Bat Flight from Bracken Cave, where millions of bats flee underground. But do not worry because these bats are not dangerous.
Aside from that, the area has surface attractions for people of all ages. I am sure seniors will enjoy the six-story Sky Adventure Course, which includes steppingstones, a weave stroll, and a rolling log. After the fun, snack stalls are outside at Big Daddy's Sweets, Treats, and Brew.
7. Houston Arboretum & Nature Center
Elders undoubtedly appreciate free access and will enjoy no other Houston location more than the Houston Arboretum & Nature Center. This location has approximately 155 acres of green space with educational and wildlife viewing opportunities.
What's nice about this one is that they have monthly activities for people of all ages so that no one will get bored strolling around. They also have trail maps if you want to adventure outside.
The Houston Arboretum & Nature Center also offers wine tasting, which seniors will undoubtedly enjoy. It also provides nature-inspired Food & Wine classes. Making wild teas, desserts, and other dishes are among the classes available.
Another excellent thing to do here after dark is to hike the night trails and get up close and personal with nocturnal animals. What's fun about this event is that even the elderly can attend, including snacks and alcoholic drinks. This venture is a fun way to experience nightlife while connecting with nature.
8. The Breakfast Klub
Thanks to Houston's famous Breakfast Klub, seniors can find the best food in Texas. The Texan restaurant, owned by Marcus Davis, has an extensive line and all the reasons people want to eat there. This diner is one of Good Morning America's top four picks for a good breakfast and has many more.
From the eggs to the chicken and waffles, the elderly will enjoy their authentic Texan breakfast taste. Seniors will still be able to enjoy their electable and signature waffles and shop for products available only at Tbk, such as signature seasoning and fish fry.
You can also enjoy their food while avoiding long lines by ordering online.
Everyone will enjoy Breakfast Klub's delectable breakfast plates and lunch. So, if you are heading to Texas and looking for a good meal for the day, don't forget to stop by this favorite local restaurant in the entire state.
9. South Padre Island
South Padre Island is an excellent locale to unwind in Texas. This resort town, located in Cameron County and the Brownsville-Harlingen Metropolitan Statistical Area, is a popular destination for everyone, especially during spring break.
This destination is ideal for seniors due to its beautiful scenery and pristine beaches. The seaside paradise is just a day's drive from major Texas cities like Houston and Dallas, and it's right in the state's backyard.
The place is reasonably priced, which older people will understand in a perfect Texan hangout. It also has shopping and everything else you could want in a destination. Furthermore, every older person will appreciate the fun activities available on South Padre Island, such as deep-sea fishing, bird watching, and dolphin watching.
Another benefit of visiting this location is that seniors can take a quick tour and learn about the history of the once-fish village that is now a valuable coastline haven for all. If you want to visit here, you should book your hotels, tickets, and activities ahead to avoid long lines.
10. The Woodlands
Elders will appreciate that they can enjoy city amenities and outdoor activities in this next destination, the Woodlands. The location is 28 miles north of Houston on Interstate 45.
What is great about this place is that there is never a dull moment, especially for seniors who enjoy watching live concerts at the Cynthia Woods Pavilion or doing water activities such as kayak in the lake.
They can also take a walk and connect with nature at the nearby George Mitchell Nature Preserve.
If things become difficult, and we all know how easily seniors tire, the Woodlands Waterway Trolley is a public transportation service that follows a 4.1-mile route. This vehicle lets you discover the best of the downtown area neighborhood and enjoy an affordable sightseeing tour.
Seniors can conclude their visit by going to the farmer's market and purchasing fresh produce and other necessities. Before calling it a day, they can also enjoy delicious treats from a food truck.
11. San Jose Island
Another notable senior destination in Texas is Port Aransas, where they will find San Jose Island. The "Fishing Capital of Texas" is a place that elders will enjoy because of its tranquility and fun activities available.
The unspoiled coastline of 21 miles is breathtaking. Furthermore, over 600 native bird species will make you want to be a local here. In addition, if they visit this area, elders may consider it as a great retirement option.
If you want to go for a day trip, you can take the ferry from Fisherman's Wharf in Port 'A' on Mustang Island, where you can also go fishing. It is also an incredible scene to be able to sunbathe while also bird-watching.
After the island-hopping excursion, return to San Jose Island for a delicious dinner, some shopping at the local market, and a brief stay. So, if you want to visit this place in addition to your Texan destination, you can plan ahead of time so that seniors can enjoy the benefits of this island conveniently.
Texas is a fantastic tourist destination in America and undoubtedly one of the most beautiful sites for seniors looking for a place to relax and explore.
We hope you enjoyed this article as much as we did. If you think we need to include something or want to suggest another exciting destination around Texas for us to visit in the future, please leave your comments below.
See you on our next adventure!